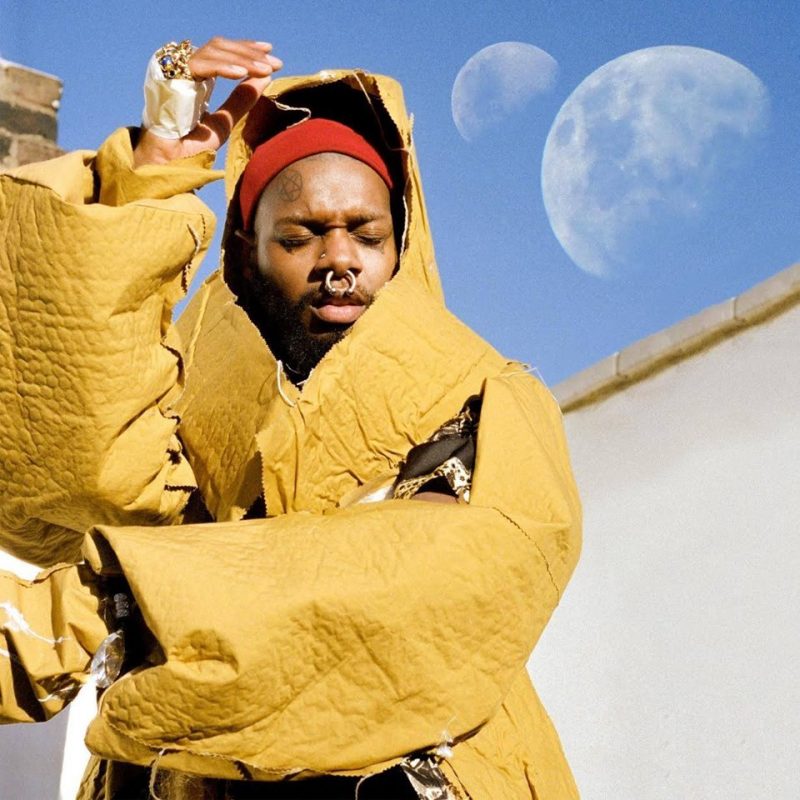 Facebook
In the latest iteration of The Big Baltimore Playlist, we round up five local songs we can't get enough of right now, ranging from idiosyncratic R&B to finger-picking Americana to summery indie-rock. Check back each month for new songs of the moment, and follow our Spotify playlist as we continue to build a soundtrack for our city.
---
"Jaybird" by Charm City Junction
The high heat of summer calls for a back-porch hootenanny with friends and family, and Charm City Junction's new album, Duckpin, makes for the perfect soundtrack. The Baltimore acoustic roots quartet has become an integral part of the city's flourishing bluegrass and folk scene, honing their skills at local jam sessions, intimate house shows, and toe-tapping dance parties, as well as big-stage festivals like the Charm City Bluegrass Festival. After years of gigging together, the band's kinship and chemistry is stronger than ever, as shown as in this first tight, timeless tune. It's a beautiful, backwoods instrumental, with expert fingerpicking of old-time strings—heavy plugs of upright bass, plucky picks of banjo, plus a few breathy pulls of accordion—rooted in tradition yet driven into the 21st century with creative flair.
"Score" by Lor Choc*
Last summer, Lor Choc made local and national waves with the release of her summer jam, "Fast Life." With some 77,000 YouTube views, the infectious track would be a tough act to follow, but the 20-year-old rapper is now back with another new warm-weather hit. On it, she returns with her bright, buoyant melodies, elevated with the ring of sharp piano keys and rooted in a beat of snappy snare drum and heavy bass. Wavering between singing and rapping, her warm vocals and measured flows showcase her growth as an artist, as well as the inevitable changes that come with success and even fame. Specifically, she speaks to the struggle of severing ties with toxic relationships in order to truly succeed. Simple and sparkling, this song is all good energy, so we can't wait to see what comes next.
"Whisper" by serpentwithfeet
We don't know how to prepare you for this song, let alone its boundary-defying artist, now based out of Brooklyn but born and raised in Baltimore, so we won't—just go ahead and listen. It would be easy to call Josiah Wise, aka serpentwithfeet, experimental or avant-garde, but this boundary-defying artist, born and raised in Baltimore and now based out of Brooklyn, refuses to stay inside those lines. Combining the gospel roots of his choir-boy childhood and a collection of goth, atmospheric soundscapes, he creates his own hauntingly beautiful amalgam of R&B. It's theatrical, it's spiritual—devotional, even divine—and yet it's tempestuous and wayward, all at once. With a singular display of the human voice, his tenor flitters and flutters—low, tender, ethereal, building in texture then soaring up, mountain by mountain, to new zeniths, to other worlds—always speaking to the multitudes of love. Get lost like we have in the vivid scenes of his just-released debut record, soil, as well as the video for "Cherubim."
"Heat Wave" by Snail Mail
We couldn't think of a more fitting song for the dog days of July. Hey, Rolling Stone named it the song of summer, after all, and if you saw Snail Mail perform at The Parkway last week, it's already at the top of your "recently played" list. It's a universal song about heartbreak, the self-destruction that can come with it, and the moment of glory when you finally, triumphantly, decide to move on. It unfolds in the same slow and steady way a summer-break morning might do, bedraggled by young romance, stifled with ennui, before Lindsey Jordan and her prodigious indie-rock band decide to kick her heartache's ass. They do so with a rocking dose of guitar, a shimmering crash of drums, and her howling vocals that stare down "sometimes" and "maybe" and make their own destiny instead. It's a song that has the power to help mend a million teenage hearts.
"Go Ahead" by Thunder Club
As we get older, this season seems to hold less and less of that romantic sentiment that it did when we were young. Whatever your age, let this new song from these pop-infused indie-rockers take you back to the sweet, nostalgic salad days of summer—sticky afternoons that seemed to go on forever, moonlit nights that felt like they would never end. In this bright groove, the quintet proves to be the king of infectious guitar riffs. The melody releases like a sundrenched wave, rolling forward with undulating bass, punchy drums, and golden harmonies, crashing through old memories and conjuring up forgotten emotions with its all-around youthful buzz. Nominated as a best new artist in WTMD's Alternative Music Awards this spring, the band has just released this song on Summer Vice, their sophomore EP.
*This song is not on Spotify. We'll add it to the playlist if or when it comes online.