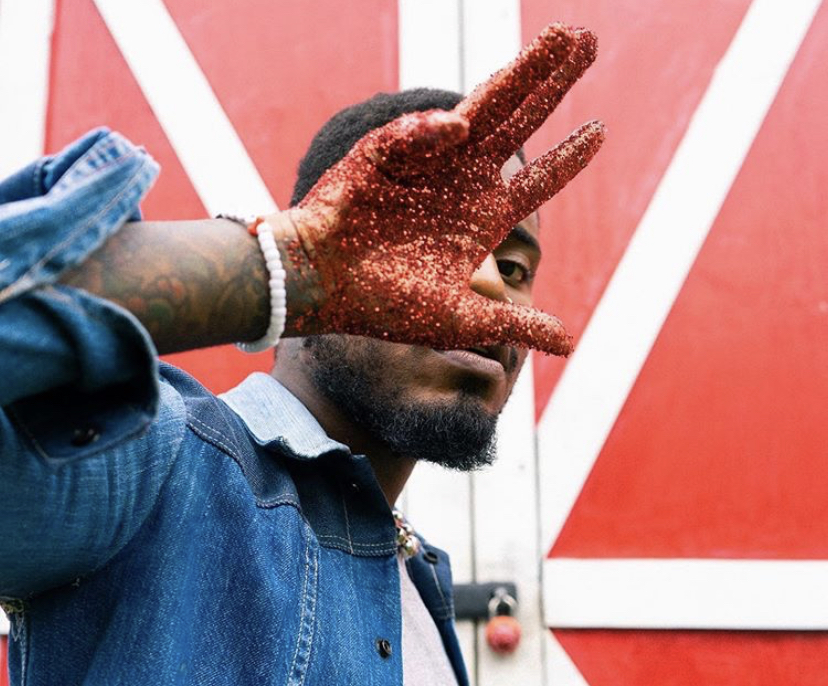 Anna Divinagracia
In the latest iteration of The Big Baltimore Playlist, we found five local songs to listen to now, ranging from breakneck bluegrass and comeback indie rock to masterful electronic music. Check back each month for new top tracks of the moment, and follow our Spotify playlist as we continue to build a soundtrack for our city.
---
"Crystal Geyser" by Al Rogers Jr.
Leave it to Al Rogers Jr. to drop the most infectious song of autumn so far. This first single off his new album, SwoozyBaby, titled for his trademark mantra for spreading good vibes, is giving us summer energy with its almost tropical, rat-a-tat beat, chiming bells, and smooth, swift vocals. Play it on repeat (trust us), then dig into the rest of the West Baltimore rapper's record for even more one-of-a-kind inspiration.
"Sat By A Tree" by Dan Deacon
This morning, electronic wizard Dan Deacon announced his upcoming 2020 album, Mystic Familiar, with this first single and its accompanying creepy, crawly music video. Looking into the topics of life and death, this bright, buoyant melody is full circle in its familiar touches and techniques from both his most recent and earliest work. It's peak Deacon—a beautiful opus—and it leaves us eager to listen to the rest of the record.
"Reverie" by The High & Wides*
This song came to singer Marc Dykeman almost entirely in a dream—hence the name. But it's a perfect example of the natural talent of this rising bluegrass quartet, whose debut Lifted made the Billboard top-ten charts last year for its genre. With their sophomore Seven True Stories due out this December, this track is a sneak peek of the ways in which their abilities—fast-flying fingers, vocal and instrumental harmonies, creative storytelling—only continue to grow.
"Dogs" by Joyero
Wye Oak's Andy Stack has struck out on his own under a new debut solo project, Joyero. For the first time, the drummer's voice moves to the forefront, and it's a cool, calming sound. Now based in Marfa, Texas, the sparse yet saturated melody captures the transition between his different cities, relationships, and lifetimes—a dreamy, electronic reel-to-reel. Trappings of his old bands are there, but it's wholly all his own. Plus, it might have the best music video, of all time.
"Local Honey" by Mary Prankster*
If you're of a certain age, you might not know the name Mary Prankster. But for those Baltimore music scene veterans, and musicians in the know, the genre-jumping singer-songwriter was an alt-rock cult icon here in the 1990s. Now back after taking more than a decade off from recording and touring, her new album, Thickly Settled, drops this weekend, which she calls a "rollicking cross-country road trip." Consider it a comeback with this first single—'60s and surf-inflected, backed by some of the city's best musicians, into pure, don't-make-it-like-this-anymore indie-rock.
*Not yet on Spotify. We'll add it when it becomes available.