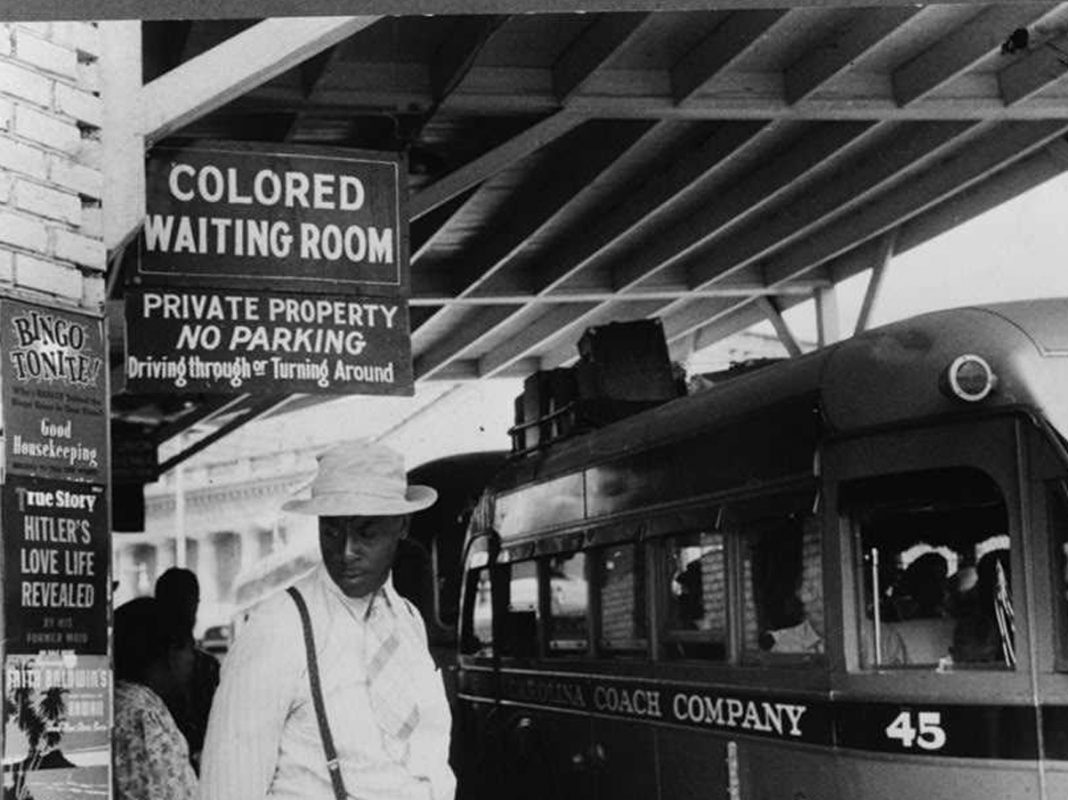 Library of Congress
After attending a lecture featuring a guest speaker who shared her experiences growing up in a Jim Crow-era Baltimore, assistant professor Gary Homana at Towson University was captivated by the power in her story. The guest speaker, Evelyn Chatmon, the first African-American female assistant superintendent in Baltimore County, would become the impetus and feature of Homana's Voices of Baltimore: Life Under Segregation.
The hour-long documentary, debuting on February 16 in Stephens Hall Theatre at Towson University, will feature accounts from seven individuals who lived in Baltimore during a time when segregation was still pervasive even after the historic 1954 Brown v. the Board of Education Supreme Court ruling.
"These are colorful stories that needed to be preserved and archived," said Homana, who teaches classes in elementary education. "Not only for the individual, but for the community. This is recognition of those who came before and their struggles for rights as human beings."
Following the premiere, there will be a panel discussion with the subjects featured in the film, including Chatmon, Chief Justice Robert Bell, Morgan State University dean of education Patricia Welch, and Treopia Green Washington, who is the sister of Ernest Green, one of the Little Rock Nine.
Homana, along with fellow Towson faculty Franklin Campbell Jones and Morna McDermott McNulty, produced and directed the film over the past two years with the question in mind, "Where have we been, and where are we going?" The professors combed through historical archives, contacted local media, and conducted lengthy interviews with each subject.
"These stories speak volumes about how our nation, and its people, can become a more tolerant society," Homana said. "Our society has become more ethnically and racially diverse, and yet inequalities persist—including a return to increased school segregation and poverty." 
Among the many issues the documentary explores is housing segregation and "redlining" —a practice in which the government determined which neighborhoods are worthy of mortgage lending—as a way to restrict blacks to certain neighborhoods, specifically excluding blacks from home ownership in newly built suburbs. This fostered the city's segregation and poverty during the Jim Crow era.
In addition to the Towson screening, the film will also be a shown at Bowie State University in honor of Black History Month on February 21. Homana has also been approached by the University of Maryland, College Park, and Brandeis and Tufts Universities in Massachusetts to host screenings as well. 
"The willingness of other schools to show the film is great," he said. "These partnerships will promote thoughtful discussions about issues surrounding segregation and how they exist in society today."