No Filter
Writer Kondwani Fidel talks about new book Hummingbirds in the Trenches.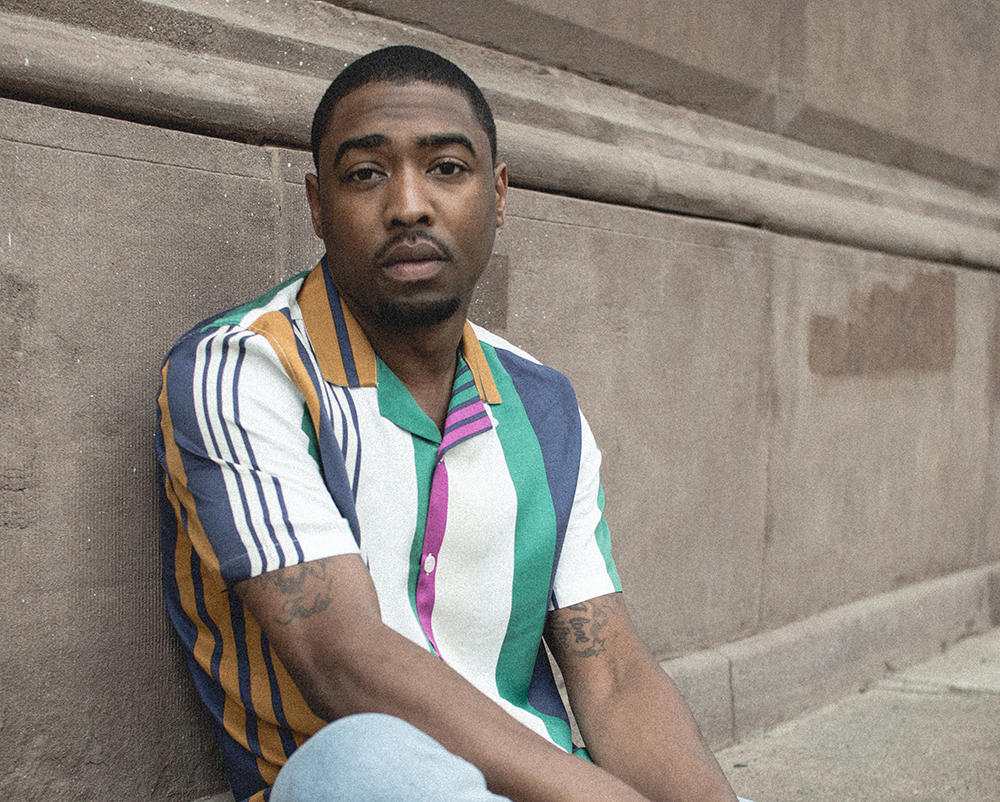 Of all birds, why did you choose the hummingbird for your canary in the coal mine analogy?
I was like, what would be the most awkward bird that you could find in my neighborhood? A hummingbird. And they sing songs, and I believe that everybody has a song to sing, everybody has a story to tell, but because of the obstacles and oppression that people are trapped under, they don't get a chance to sing those songs. They don't even get to see the beauty in themselves. Canaries aren't supposed to be in mines, just like hummingbirds aren't supposed to be in trenches. But we live with these conditions every day. The places we're living in, the places we get food, the schools we attend—we're not supposed to be there.
You talk about hummingbirds who find a path out, and you seem to be one of them. How did it happen in your life?
If there's a plan to keep the poor poor and the oppressed oppressed, some people do end up slipping through the cracks. People ask me all the time, 'What makes you different? How did you get out?' I'm not special. I am them, and they are me. I just happened to stumble upon some opportunities and some resources that I utilized and ended up here. That was luck, or whatever you want to call it—luck, God, the Universe, Allah—it was all outside factors that played into me rising out of these tough situations mentally and physically.
I didn't have no ambition to go to college. I just stumbled across some opportunities that aren't afforded to everyone in my neighborhood. I had to beg my grandma to sign a Parent PLUS Loan. I ended up going to Virginia State University to study sport management. I was in English 101 or something my freshman year, and it was the first time I started reading Maya Angelou, Langston Hughes . . . and in my spare time, I'm reading rap lyrics, Amy Winehouse, and other writers and singers and rappers, and I found myself falling in love with reading. I would legit skip class to read books and articles and the dictionary. And then I fell in love with writing, too. And it changed my life tremendously.
I don't really even have words for it. I started having my own thoughts, I started relearning things, throwing away some bull— that people taught me and started coming up with my own ideas. I became a critical thinker. Now I can maneuver any tough situation, whereas someone else might make this mistake because they're not thinking critically and there's always someone else thinking for them or telling them what they should do, should like, should hate. I can make these decisions on my own. In a nutshell, that's what it was.
The book is set up like an album, with a track list. Is that a reference to hip-hop or rap you hear on the streets?
I was heavily influenced by hip-hop when I started writing. I believe it's the best genre of music, the most intricate genre, and I like to emulate that in my work. Rap music raised me. When I didn't have anybody to talk to, I could listen to certain artists, and they'd help me get through tough situations. I tried to pay homage to that in a sense. Some of my favorite poets are rappers, like Tupac, Jay-Z, Lauryn Hill.
Do people ever tell you that you look like Tupac?
Yeah, I get that.
How does hip-hop inform your voice and style in your essays?
I don't hold back punches because in the rap music that I listen to, they don't hold back any punches. They say exactly how they feel, exactly what they're going through—whether it's feelings of suicide or having thoughts of killing someone else. They're saying, "F— the police," not "we dislike cops." They don't say, "My mother was suffering drug abuse." They say, "She was shooting crack in her neck."
Why did you decide to self-publish?
I was just fascinated with the idea of having something physical that can stay on this Earth for years after you're dead and gone. So I released my first book, Asperous Artistry, in 2015. I didn't know anything about the publishing world. I didn't want to have to wait on anybody—waiting for them to review my [stuff], waiting for them to send an 'okay' email like, 'Yeah, we gonna rock out' or whatever. We live in the age of social media, so I can really rock out on my own. Then I self-published Raw Wounds, and I saw the success that that got and the people who backed it, how many schools and universities it was taught in. Being on TV with a self-published book—that fueled me more than anything.
Baltimore educator Valencia D. Clay comments in the foreword that you wrote this for the hummingbirds who haven't found a path out yet.
I could tell stories about anything. Me telling these stories is to let people in my neighborhood see the beauty in who we are. I can travel to London and share stories and experiences, and it gives them hope when they see me speaking about them and immortalizing the neighborhoods we come from.
Do you think you'll stay in Baltimore all your life?
I want my crib to be here. This is where I always want my home to be. I could run off and go somewhere else, but it's not going to erase the pain of what's happening here. I'm spiritually, emotionally, and mentally connected to this place. If I'm sitting 80 stories up in Paris somewhere, drinking gentrified cocktails, getting phone calls from friends and family who are still getting thrown in prison and getting murdered, that's not gonna erase none of that. So it's like, run for what? As you get older, you realize everybody run. Everybody dip. And the energy's not here—that positive energy, those resources. We can be prominent figures in the world and stay in Baltimore—be here so we can do school visits and have real relationships with people.
Catch Kondwani Fidel at two performances on Sunday, September 30, at The Baltimore Book Festival at the Inner Harbor. First, at 2 p.m. at CityLit Stage in Patricia Smith & A Bunch of Incendiary Poets Poeting, reading alongside Gayle Danley, Dora Malech, Lady Brion, Keegan Cook Finberg, and others; then at 3 p.m. at the Radical Bookfair Pavilion, presenting Hummingbirds in the Trenches. He will also be a panelist at the NAMI Metro Baltimore 35th Anniversary at 7:30 p.m. Thursday, September 27, at Baltimore Center Stage.