Writer Tariq Touré Discusses Poetry as Activism
We catch up with the author of 2 Parts Oxygen.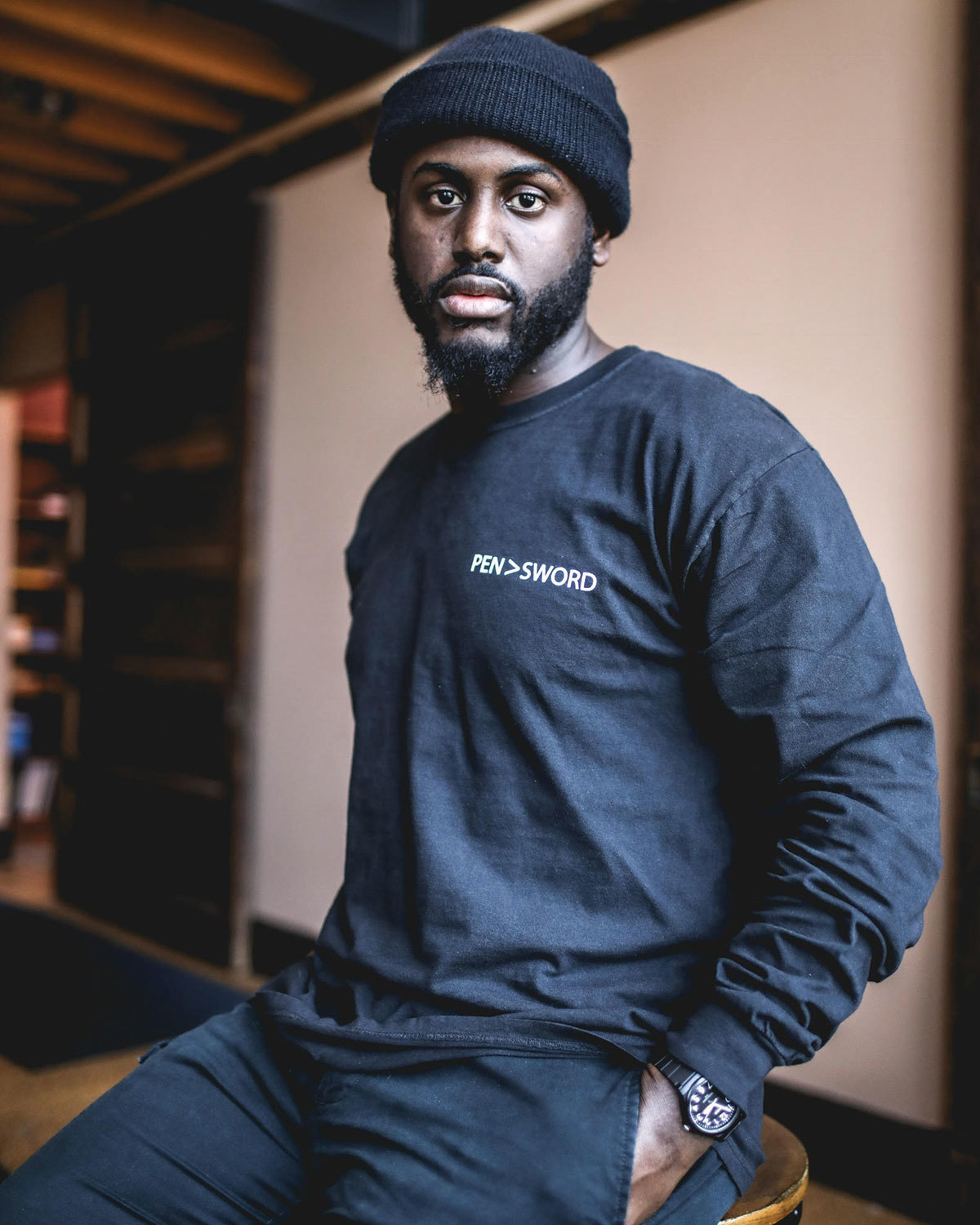 What was your early exposure to poetry? Who are some of your early literary influencers?
My mom introduced me to poetry and fiction when I was around 7. She treated the library like Disneyland. Maya Angelou, Shel Silverstein, DMX, KRS-One, Styles P, Nas—they're all poets that birthed me.
When and why did you begin writing poetry?
I was about 7. Initially it was for school, but I would then start to write my own work that I would keep to myself mostly.
Can you talk a little about how you "learned to breathe"? What keeps you grounded and centered in your daily life?
I think a lot of times people who have the privilege of describing a side of their life that isn't traumatic don't because trauma sells. People enjoy seeing black people suffer. I couldn't be removed from my city, walking through nature every weekend, and spending time to nurture my family and still have 100 percent of my writings reflect a context that I'm not completely living in. It's just respect for people who have to endure the reality of certain things. Have I experienced the gamut of oppression in many ways? Yes. But I've been blessed, too.
I learned to breathe by accepting that today was going to be "today" and that there was nothing I could so about that. So with that said, I've been giving energy to the smaller parts of life that I took for granted. My family has made that easier.
I read private affirmations every day. I don't think they'll end oppression, but I need to remind myself often that I'm worthy and capable of walking this path laid before me.
Islam, more than anything, provides the regimen to stay grounded. The state of mind and soul it requires leave little room for second-guessing my purpose.
You write a lot about our wounds and the monsters we feed but also nourishment through love and faith. How intentional was it to strike this balance, as you were writing and compiling pieces for this book?
This was important because I felt like I was growing into a space where I could only draw inspiration from pain. For me, I was intentional about this project being a source of light.
You earned a master's degree in social work and write about societal issues, like Hurricane Katrina and 9/11. Do you see your poetry as a form of civic engagement or activism? Do you see it as another source for healing?
I believe art, when set to the right intention, can capture the emotions of the people it connects with. In a world that is constantly pushing to become numb and indifferent, poetry is one of our last vanguards against soullessness.
On that note, what do you get from reading poetry that you don't get from reading other genres?
I've always been intrigued with language. In particular, I've always been amazed with the efficiency and depth in great writers' work. Poetry is heat seeking missiles drafted for the heart. The fact that you are only given a small space to make a world come alive will always be significant for me.