Best of Baltimore
Best of Baltimore 2023
Our annual celebration of the best that Charm City has to offer.

---
Edited by Jane Marion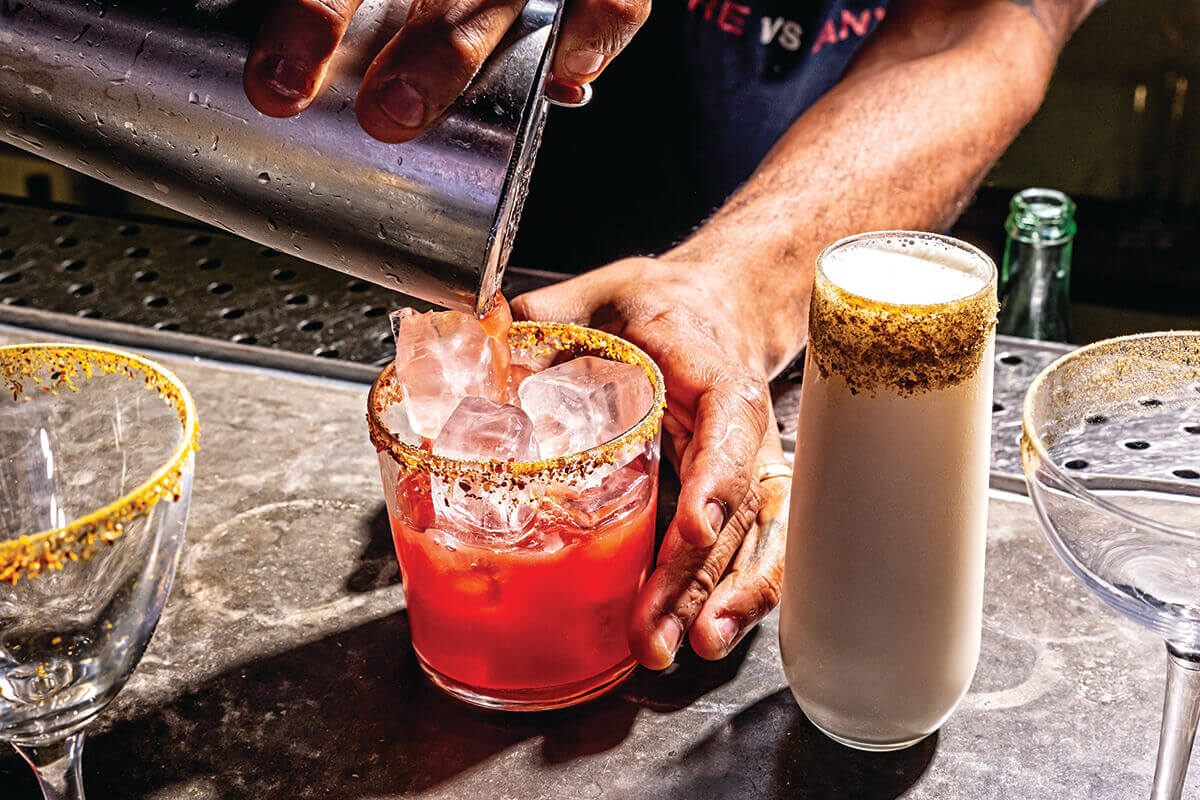 PHOTOGRAPHY BY SCOTT SUCHMAN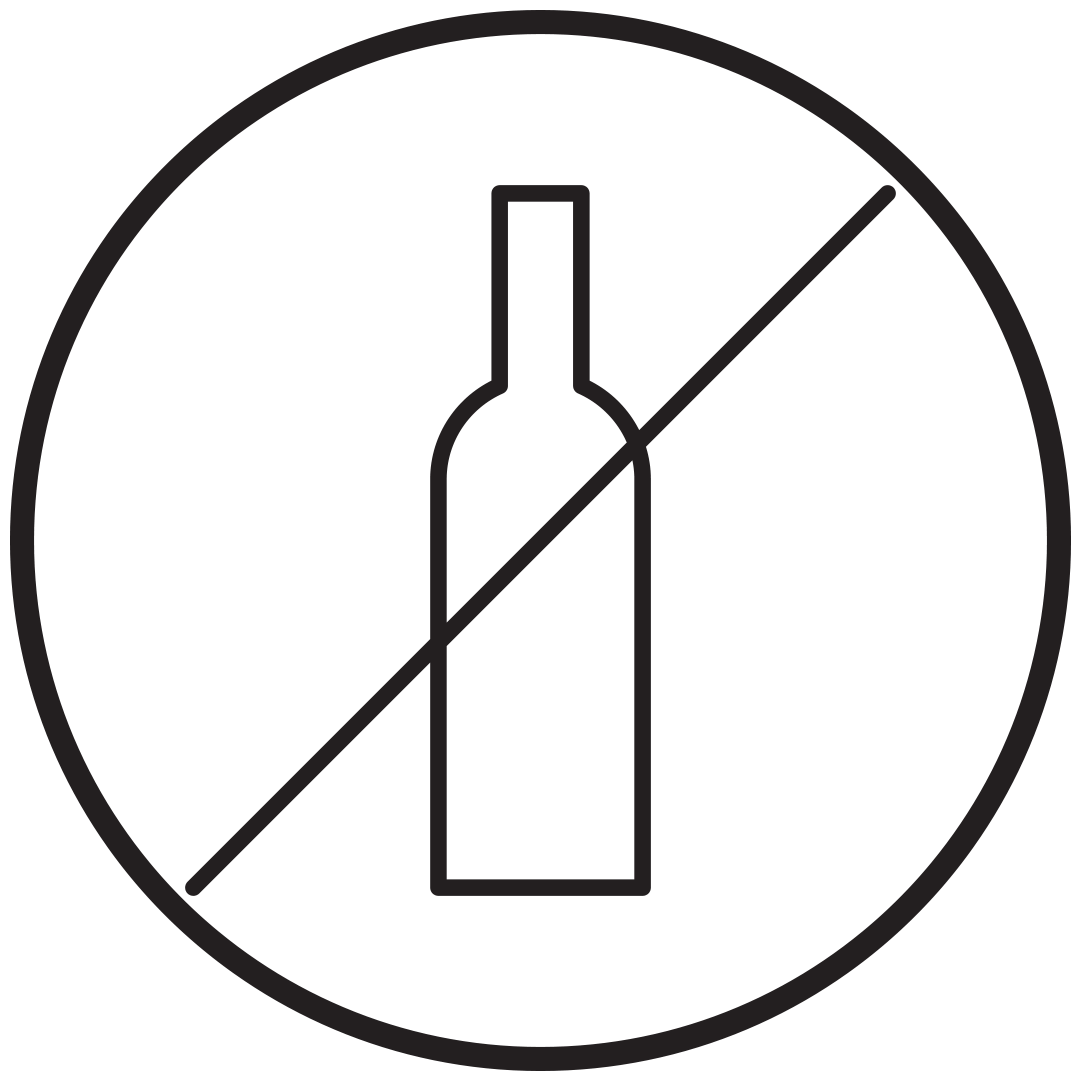 ALCOHOL-FREE COCKTAILS
Clavel
While the boozy cocktails at this gem of a Mexican restaurant in Remington have gotten all the accolades, including several nominations for Outstanding Bar Program by the James Beard Foundation, the refreshments without alcohol are just as noteworthy. The spirit-free beverages here will leave you wanting for nothing, from the refreshing Sandia Madura with watermelon juice, serrano chiles, lemon, cane sugar, and basil oil to the flavorful Misol Ha with oat milk, almond syrup, orange blossom, and Topo Chico. Whether you're sober, sober-curious, or just want something delicious to drink, order one of the eight booze-free beauties here. You'll never miss the alcohol.
---
BAR REVIVAL
James Joyce
F. Scott Fitzgerald famously wrote, "There are no second acts in American lives." James Joyce would beg to differ—well, the bar named in his honor, at least. Quickly after it opened in Harbor East in 2002, this traditional Irish pub gained a reputation for authenticity in a neighborhood that had yet to establish any. When it closed in 2020, patrons felt the sting, which is why its revival in its original space last July, as part of Atlas Restaurant Group, elicited such enthusiasm. The winding wooden bar, at which patrons tip back pints of Guinness, Harp, and Smithwick's, was built in a warehouse in Ireland and shipped to Baltimore. Fish and chips or shepherd's pie are great dishes to soak up all that booze while live music fills the air. We deem Act II a success.
---
NEW BAR
Southpaw
There's nothing fancy about Southpaw, Doug Atwell's new cocktail bar on the outskirts of Fells Point. And that's just the way he wants it. Atwell eschews "fussy" cocktails, and he's created a laid-back spot where neither the drinks nor the atmosphere is pretentious. Don't mistake that outlook for complacency. Atwell's cocktails are expertly prepared, from the happy hour menu of $9 classics like the Old-Fashioned, to his Surfer Rosa with reposado tequila, hibiscus, and blackberry. Southpaw is a corner bar every neighborhood deserves.
WINE BAR
Chesapeake Wine Company
We'll forgive you if you've mistaken Chesapeake Wine Company for a run-of-the-mill liquor store in a strip mall in Canton. Nestled in the Can Company among myriad chains, it's easy to do so. But you'd be wrong. Owners Phyllis Wert and her wife, Kimberly Bangs—boating enthusiasts, dog lovers, welcoming hosts—stock the shop with bottles from around the world. Food, cocktails, and beer are available as well. Regulars often enjoy a drink and a bite at a table in front, a couch in the back, or at the seven-seat bar. It's among the warmest establishments in a neighborhood full of them—we wouldn't change a thing.
---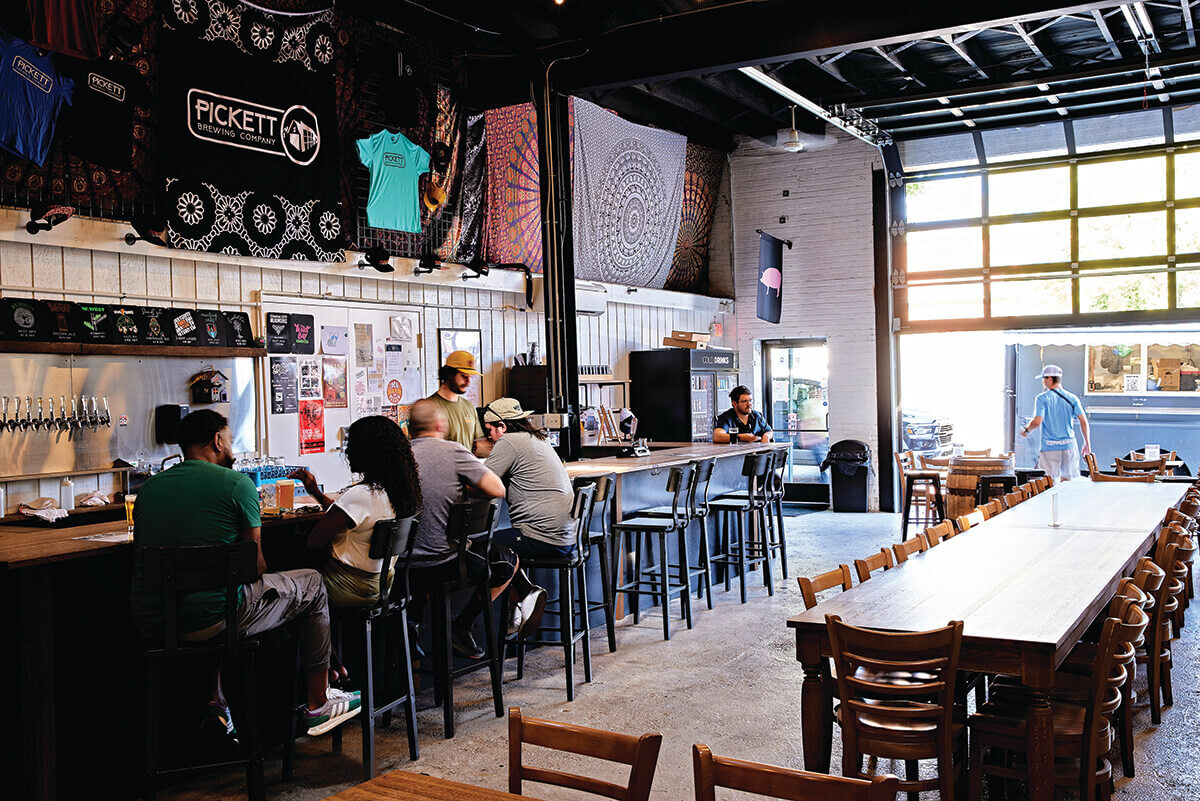 PHOTOGRAPHY BY JUSTIN TSUCALAS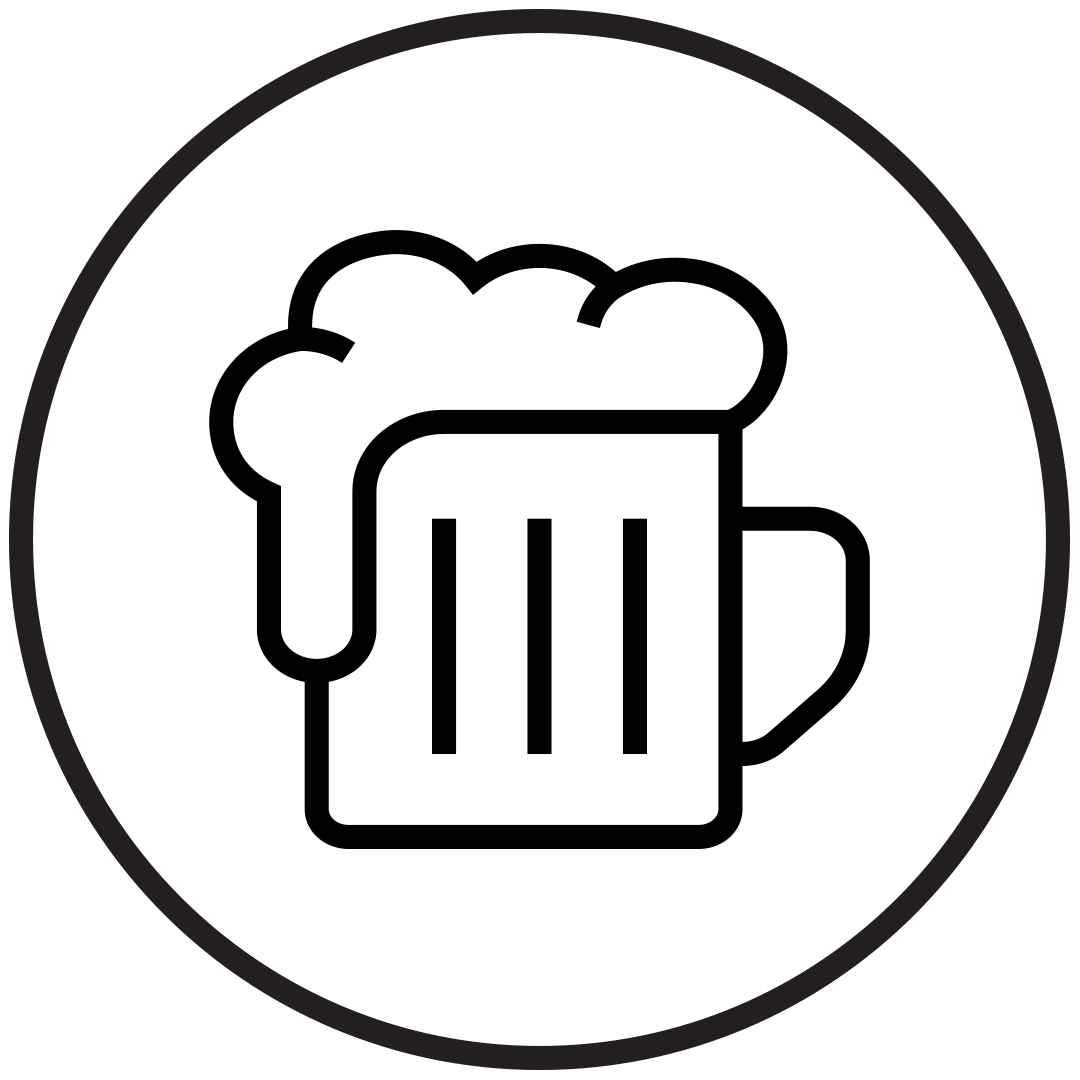 BREWERY
Pickett Brewing Company
On a mild, cloudless day in May, we walked the half-mile from Camden Yards to this nearly one-year-old Pigtown brewery on South Paca Street and grabbed a seat at the bar. The garage door was open, and a glorious spring breeze brought the smell of pork smoking at a food tent out front wafting in. Bluegrass played on the stereo. We asked if we could sample a Nero, a hazy IPA. "Try as many beers as you'd like," the bartender replied. It was delicious, as were the Counting Corks (a dry Irish stout) and Big Thirsty (a double IPA) that we subsequently downed. It was as perfect a first foray to a brewery as we could imagine. It wasn't our last.
⇓ Article continues below ⇓