Best of Baltimore: Food
Our picks for the best in chefs, food, and dining.
Brand Expansion Petit Louis Bistro & Comptoir When we heard that Petit Louis was expanding, we were concerned. How could the charm of the Roland Park venue, with its authentic bistro menu and straight-from-the-Champs-Élysées décor, be duplicated on a man-made lake in Howard County? And would a second location somehow diminish the charm for Louis loyalists? Pas de problem. At Louis on the Lake, there's the same wonderful cheese selection, the almost-identical red velvet banquettes for quaffing bottles of Bordeaux, and an almost-duplicate menu of classic French fare, but with the added bonus of a Parisian-style comptoir for fresh-made pastries and patisseries. 10215 Wincopin Circle, Columbia, 410-964-999F9.
Blog 2 Dudes Who Love Food We give the 2 Dudes (Ellicott City brothers, Charles, 17, and Thomas, 15) two forks up for their spot-on food reviews. Whether reviewing Aldo's Ristorante Italiano ("creamy, soft, butter-moistened rice was a fantastic complement to the warm, firm texture of the shrimp") or enjoying crab cakes at G & M ("the broiled crab cake was prodigious!"), these teen tastemakers have an educated palate, as well as a way with words. 2dudeswholovefood.blogspot.com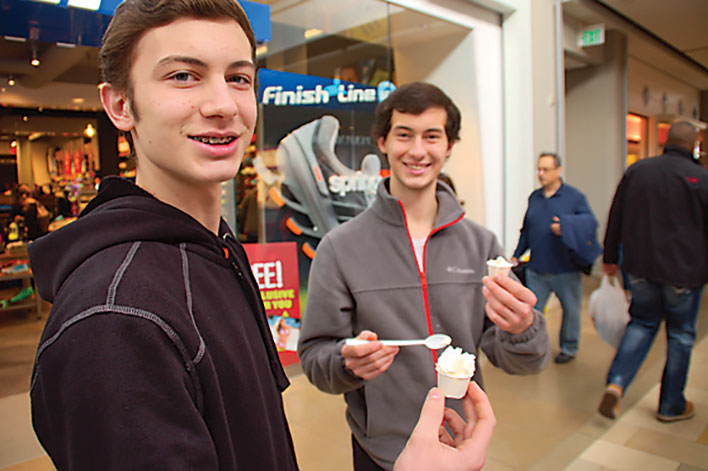 Courtesy of 2 Dudes Who Love Food
Breakfast Miss Shirley's Cafe With its Southern spin on the most important meal of the day, there's nothing like breakfast at Shirley's. What's not to like, as we work our way through a trio of breakfast sliders (pulled barbecue chicken and pimento cheese really gets us going) or coconut cream-stuffed French toast. (Dessert and breakfast on one convenient plate!) It's not easy to become a Charm City institution after a mere nine years, but Miss Shirley's has done it. Three locations, including 513 W. Cold Spring Lane, 410-889-5272.
Brussels Sprouts Birroteca What is it about the Brussels sprouts at Birroteca that prevents us from pursuing any other veggie on the menu? (The eggplant "fries" with red pepper-caper mayo, though worthy, barely register.) Is it their flash-fried crispness with a hint of chili oil? Is it the tangy, caramelized black garlic aioli dipping sauce so good you can eat it on its own? Or is it the surprise slice of coppa tossed on top? Check. Check. And check. 1520 Clipper Road, 443-708-1935.
Burger Towson Tavern By nature, a burger is ordinary—there's nothing that complicated about rolling chuck into a patty, salting, peppering, and applying heat. But beef lovers will be wowed by the architectural marvel that is the Tavern burger: a Black Angus round, topped with aged white cheddar, prosciutto, a slice of heirloom-tomato, and a mound of Bibb lettuce, embraced by a brioche, Boursin-slathered bun. All we can say is, "Open wide." 516 York Road, Towson, 410-337-7210.
Charcuterie Other Corner Charcuterie Bar Sometimes, it can be hard to give in to our inner carnivore without feeling judged by our vegetarian friends. But at the Other Corner Charcuterie Bar, where a life-sized cleaver mounted on the roof beckons us inside, we feel free to indulge. Here, we cheerfully belly up to the charcuterie bar—think speck, sopressata, and chorizo swinging from ceiling hooks—to consume, unapologetically, magnificent mounds of well-marbled, cured meat. 850 W. 36th Street, 443-869-5075..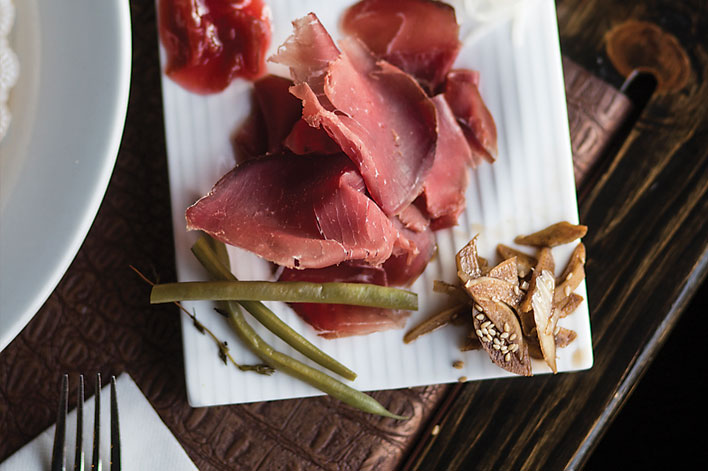 Ryan Lavine
Catch Of The Day Ouzo Bay When it's fresh, there's nothing sweeter than the unadulterated taste of fish served whole from the grill. And though there are plenty of fish in the sea, we're convinced Ouzo Bay serves the best fish out of water. Dover sole flown in from the English Channel, buttery langoustines sourced from Norway, branzino brought in daily from Greece—throw in some braised green beans or steamed chicory on the side, and you'll be hooked. 1000 Lancaster Street, 443-708-5818.
Chocolate Shop Rheb's There's no shortage of swanky candy stores in town, but we prefer ours a little less highfalutin. For unassuming, yet delicious, goodies, this old timey candy shop fits the bill. Ninety-seven years after Louis and Esther Rheb transformed their garage into a store, these time-tested treats—cashew clusters, peanut butter melt-a-ways, et al.—still satisfy (and need no slick "user guide" to extol ingredients). Whatever you pop into your mouth, greatness is evident in every bite. 3352 Wilkens Avenue, 410-644-4321.
Personal Bests: Coffee Houses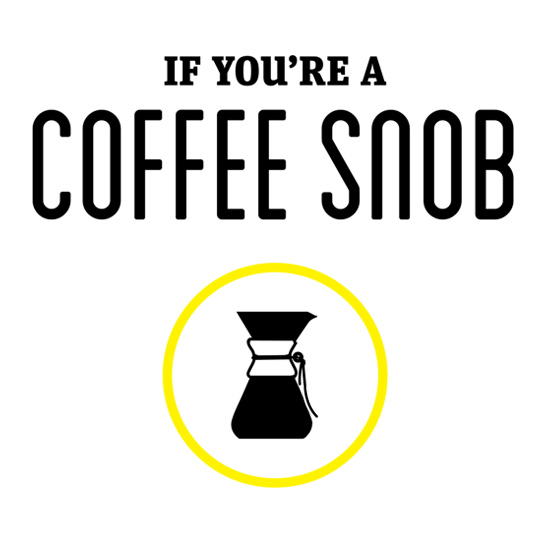 spro Discerning drinkers swear by Spro, which offers multiple brew methods——vacuum pot, pour-over, Chemex——and top-grade java..
Artifact Coffee If you're looking for the perfect swirled heart in your double latte and equally enticing edibles, Artifact is your one-stop shop.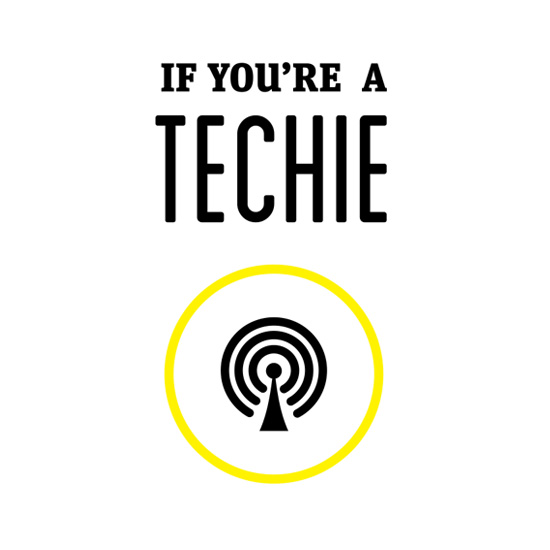 Dooby's When a Wi-Fi zone is needed to get your Joe on, make your way to Dooby's for free Internet access (until 5 p.m. daily) and an iced horchata.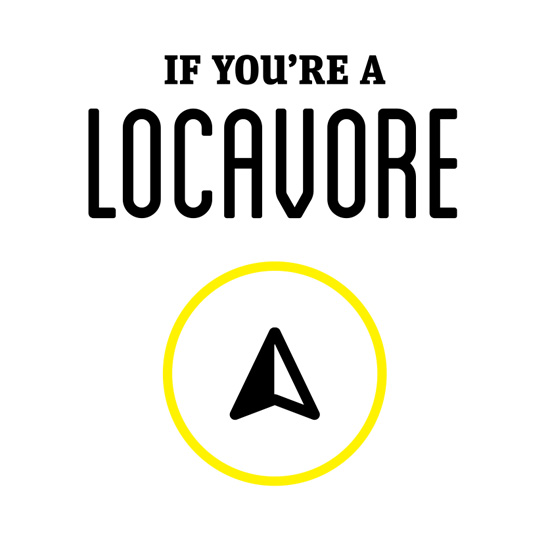 Zeke's Coffee If staying locally loyal is important to you, head to the family-owned Zeke's Coffee for a cup of high-quality, made-in-Baltimore brew.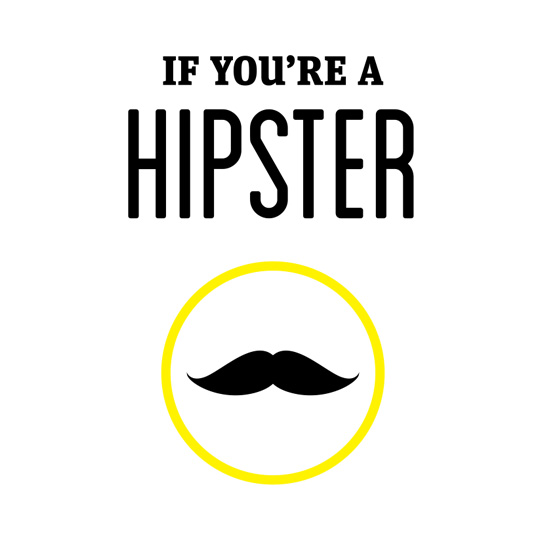 Charmington'sToo cool for your neighborhood chain coffee house? Go to Charmington's for a cup of Counter Culture coffee and a great laid-back Remington vibe.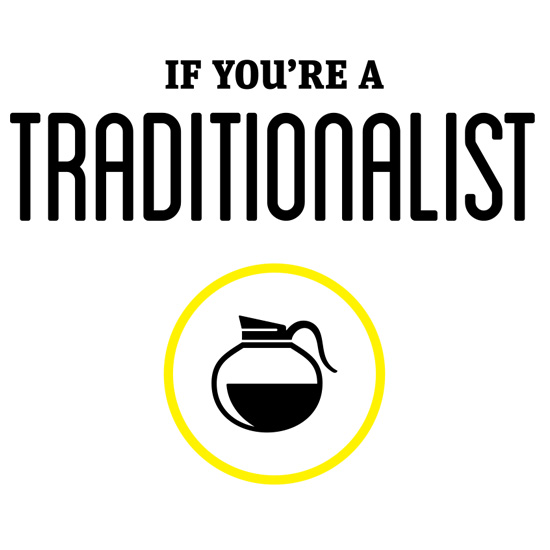 Nautilus Diner Not into the whole designer java thing? Nothing like a no-frills cup of coffee from Towson's Nautilus Diner.
Comfort Food The Food Market When seeking comfort food, a fine-dining experience isn't usually the goal, but this Hampden haunt offers that rare combination, highlighting foods that both soothe the soul and titillate the taste buds: cream of crab soup (our town's answer to chicken soup), duck breast with corn spaetzle, and a signature casserole with fried chicken and biscuits, poached eggs, and "Cheese-Whiz." If there's such a thing as an edible embrace, this is it. 1017 W. 36th Street, 410-366-0606.
Crab Dish Ryleigh's Oyster Eating crabs is something we take seriously in Baltimore, but after so many bushels to the wind, we tire of the usual presentations. Ryleigh's gets two claws up for breathing new life into the official state crustacean with "crab pretzels"—made from True Blue-certified Maryland crab, mixed with Vermont cheddar, a slug of Sriracha, a shot of sherry, and a sprinkle of Old Bay, then served with homemade pretzel balls for maximum sopping opportunities. Two locations, including 22 Padonia Road, Hunt Valley, 410-539-2093.
Cupcakes La Cakerie Thanks to his cupcake victory on the Food Network's Cupcake Wars, bakery owner and executive chef Jason Hisley is the reigning king of cupcakes. One step inside his new space and it's easy to understand why—even away from the Klieg lights—his star status stands. The bakeshop turns out special-occasion cakes, cookies, and even savory snacks, but the cupcakes—maple bacon and lemon-cream pie—steal the show. Two locations, including 11 Allegheny Avenue, Towson, 443-275-4050.
Décor The French Kitchen We like industrial chic as much as anyone, but sometimes we prefer lush. Enter acclaimed designer Scott Sanders's splendiferous space in the Art-Deco-era Lord Baltimore Hotel. With turquoise blue walls, gilded columns, and a heavenly, soaring ceiling, this is Versailles reimagined for the 21st century. Sanders found another muse, as well: The color scheme and Clarence House upholstered walls were inspired by Matisse's Purple Robe and Anemones from the BMA's Cone Collection. This room is his fitting homage. 20 W. Baltimore Street, 410-539-8400.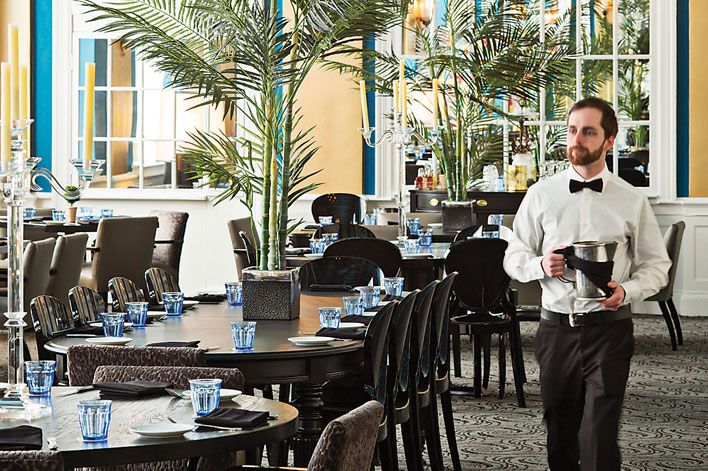 Scott Suchman
Fine Dining Charleston At a time when life is lived at warp speed, dining at Charleston practically forces us to slow down with its prix-fixe menu and optional wine pairings. But why would you want to rush it with food this good, and in a setting this beautiful? We could linger forever over the pan-roasted magret of duck or the Norwegian salmon in lemon-brown butter. And while other outlets—from Food & Wine to Bon Appetit—have taken notice, let us be the first to tell the judges at James Beard, who nominated chef Cindy Wolf as Best Chef Mid-Atlantic 2014, but didn't give her the top honor, "We demand a recount!" 1000 Lancaster Street, 410-332-7373.
Food Gifts E N Olivier There's no better hostess gift than a gourmet good from E N Olivier. With its beautifully displayed selection of imported, fruit-fused olive oils, unusual vinegars (try the cinnamon-pear balsamic blend over ice cream), and special sea salts, this Tuscan-inspired pantry has a knowledgeable staff and a thoughtful variety of unique gift items. We love the stainless-steel olive-oil fusti (containers) so we can taste the difference between blood-orange oil and Tuscan herb, as well as classical still-life paintings done by teachers from Baltimore's Schuler School of Fine Arts. 1407 Clarkview Road, Suite 300, 410-823-6457.
Food Event The Emporiyum This two-day food fest had us glowing with hometown pride as dozens of area vendors, artisans, and big-name chefs, such as Aggio's Bryan Voltaggio and Toki Underground's Erik Bruner-Yang, flocked to Fells Point to schmooze, offer tastes, and highlight the best in food and beverage in the region and beyond. This event is a major feather in our cap and proof positive that Baltimore's culinary scene has not only arrived, but is here to stay. theemporiyum.com.
Food Truck GrrChe What is it about the melty gooeyness of cheese on bread that makes our stomachs—and our hearts—soar? At GrrChe food truck, there's something for every kind of grilled cheesehead. There's the classic with melted cheddar on toasted sourdough, the lobster mac on grilled Texas toast, or the crab cone—a homemade crab cake with a medley of mac and cheese and melted Monterey Jack in a tomato-basil cone. Check the truck's Facebook or Twitter accounts for where to say "cheese!" Grrche.com.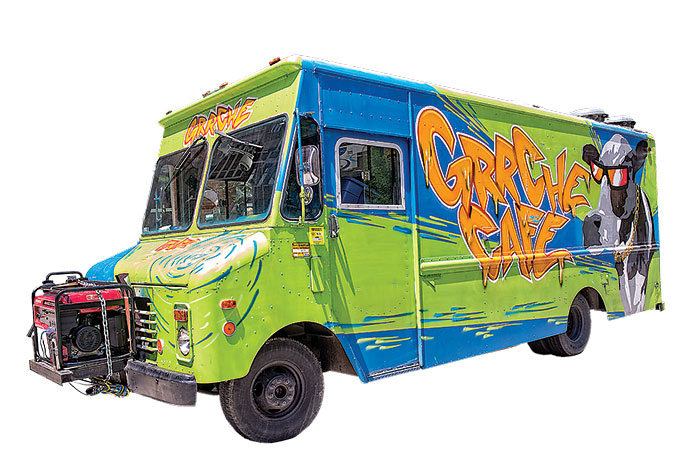 Christopher Myers
Granola WOOT! One handful of this gourmet gorp sold at Union Graze, Millstone Cellars, and other area farmers' markets (plus online), and the difference is clear. Whether it's a bag of cherry pecan with a mix of tart Michigan cherries and a kick of crystallized ginger or a handful of Moroccan Mix with sweet figs, dates, candied orange peel, and cardamom (all sweetened with Maryland maple syrup), every bite electrifies our palate. Mix it into brownies, add to yogurt, or eat straight from the bag — we'll never tell. wootbygail.com.
Ice Cream The Charmery Baltimore is blessed with an embarrassment of riches when it comes to creameries, but this dairy den, with its whimsical, tongue-tripping, handcrafted flavors, makes us melt with desire. It's appropriate that this Hampden ice-cream shop opened on the site of the old Chestnut Pharmacy, because their Old Bay Caramel, Fresh Mint with a Figgy Lime Swirl, and Berger cookies and cream is the cure to everything that ails us. 801 W. 36th Street, 410-814-0493.
Market The Fresh Market Between having to tussle with the scanner (we swear they hide the barcodes just for kicks) and dodge shopping carts in the parking lot, going to the grocery store can sometimes feel like a trial. Renew your faith at The Fresh Market, which takes the drudgery out of marketing. It's just the right size, has a great inventory of high-end products and staples, and, best of all, they'll carry your groceries to the car, so there's no crying over (literal) spilt milk. 2510 Quarry Lake Drive, Pikesville, 410-580-1930.
Fries Le Garage: Beer Bar & Frites
If just looking at these beauties doesn't make you drool, well, you're made of stronger stuff than we are. But what is the secret to Le Garage's fry perfection? Let us break it down.

Go ahead! Tap or click the dots below to find out learn more about our winners!





Mexican R & R Taqueria Though it was featured on Food Network's Diners, Drive-ins and Dives, this Mexican restaurant is still a well-kept secret. But if you want authentic Mexican food, it's the whole enchilada. Chef Rodrigo Albarran-Torres uses his mother's recipes to cook up some of the most authentic South-of-the-Border sustenance in town—from sopes (fried masa cakes) to huevos revueltos con nopales (scrambled eggs with cactus). Plus, we challenge you to spend more than $10. 7894 Washington Blvd., Elkridge, 410-799-0001.
New Bakery Cunningham's Café & Bakery Though only open since early spring, this Towson gem was excellent straight out of the gate with its crusty boules and baguettes, chocolate malted macaroons, and scones both sweet (oatmeal raisin) and savory (cheddar chive), all handmade daily. And hats off to the hand-stenciled, made-to-order breads with butterflies, shields, and, yes, even the image of Breaking Bad's porkpie-wearing Heisenberg. Breaking Bread anyone? 1 Olympic Place, Towson, 410-339-7730.
New Chef Adrien Aeschliman at Bottega We have a serious chef crush on Adrien Aeschliman, whose intimate storefront BYOB trattoria is one of the hardest reservations to snag in town. And for good reason. The chalkboard menu is always changing, but recent indulgences have included pappardelle with duck, rabbit and bacon roulade, and torched teleme cheese crostini—all standouts, simply prepared, but unquestionably delicious. We could keep gushing, but all romances should have an air of mystery. 1729 Maryland Avenue, 443-708-5709.
Around the World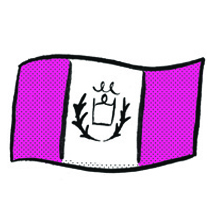 Afghanistan The Helmand 806 N. Charles Street,
410-752-0311 806 N.
Charles Street, 410-752-0311The Helmand's claim to fame is that the owner, Qayum Karzai, is the brother of Hamid Karzai, the outgoing president of Afghanistan. But one taste of the signature aushak, Afghani ravioli filled with leeks and sauced with minted yogurt and ground beef, or mantwo, pastry shells filled with onions and beef then topped with carrots, yogurt, and split peas, and that global-political fact is a mere footnote to the food itself.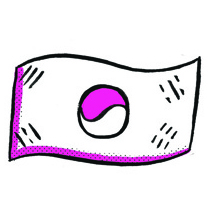 Korea Honey Pig Several locations, including 10045 Baltimore National Pike, Ellicott City,
410-696-2426
Eating at Honey Pig is as much about indulging in authentic barbecue from the Land of the Morning Calm as it is about watching your pork belly or beef tongue sizzle on a large table (while boldly downing fiery sauces), and enjoying the scene with Korean-speaking servers shouting over loud music. And how can you not love a place where you can get your "'cue" on 24/7? (Except on Mondays when they close at 2 a.m. and reopen at 10 a.m.)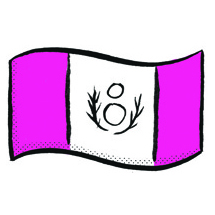 Peru Puerto 511 102 W. Clay Street,
410-244-8837
Puerto 511 is a newcomer to Baltimore's ethnic eatery scene, but owner-chef José Victorio's little BYOB gem, with seven two-top tables, is already getting great buzz. And with good reason: The place is micro-sized, but the flavors are big. Go for the divine ceviche and extraordinary arroz con mariscos (Peruvian paella). Oh, and make a reservation or there's a good chance you'll be eating down the street at Iggies. (Not that there's anything wrong with that.)
Old Faithful Ambassador Dining Room While we sometimes get caught up in trying the newest hotspots in town, this elegant restaurant, reminiscent of Colonial India, is always there when we need to impress out-of-town guests or come together for joyous occasions. From chicken tikka masala to lamb vindaloo, every plate is perfection personified. This, in addition to superior service and one of the most romantic settings in town (enjoy the garden in the summer, a roaring fire in the winter), and we must always remind ourselves never to take this place for granted. 3811 Canterbury Road, 410-366-1484.
Outdoor Dining The Oregon Grille Why is that everything tastes better when eaten alfresco? Lots of places brag about their patio dining, but that can often mean looking at a parking lot or busy street. At this horse-country steakhouse, they really get the communing-with-nature thing right. Because there's nothing better than enjoying a dry-aged steak and glass of Merlot with a dose of shade, the sound of running water (cue the fountain), and a pastoral, civilized setting. 1201 Shawan Road, Hunt Valley, 410-771-0505.
Pasta Sotto Sopra The way in which flour and water give way to memorably delicious handmade pasta—thick bands of pappardelle simply sauced with tomatoes and smoked mozzarella, ravioli pillows bursting with fresh spinach and tangy ricotta, and squid-ink spaghetti flecked with crawfish, crab, and porcini in a lusty cream sauce—never ceases to inspire us at this contemporary Italian restaurant. Each dish is clearly crafted with passion by Italian-born owner/chef Riccardo Bosio. 405 N. Charles Street, 410-625-0534.
Pho Mekong Delta Mekong's amber, aromatic beef broth infused with star anise, cilantro, and scallions packs such a welter of flavors, it could make a meal on its own. But add to that some rice noodles, bean sprouts, and pieces of protein (some rare beef, slices of white-meat chicken, or chunks of tofu, perhaps), and you've got yourself the best one-dish delicacy outside of Ho Chi Minh City. The restaurant accepts cash only, but a few dollars will take you far. 105 W. Saratoga Street, 410-244-8677.
Pizza Verde When Plato philosophized about the perfect circle, he must have had in mind the Neapolitan pies at this Canton trattoria. The selection of more than 50 wood-fired pizzas, including vegan and gluten-free, means there's something for everyone, though we're partial to the Tartufo with its rich combination of homemade mozzarella, wild mushrooms, and truffle cream. But it's the chewy crust—slightly bubbly and charred from the oven—that's the real showstopper. 641 S. Montford Avenue, 410-522-1000.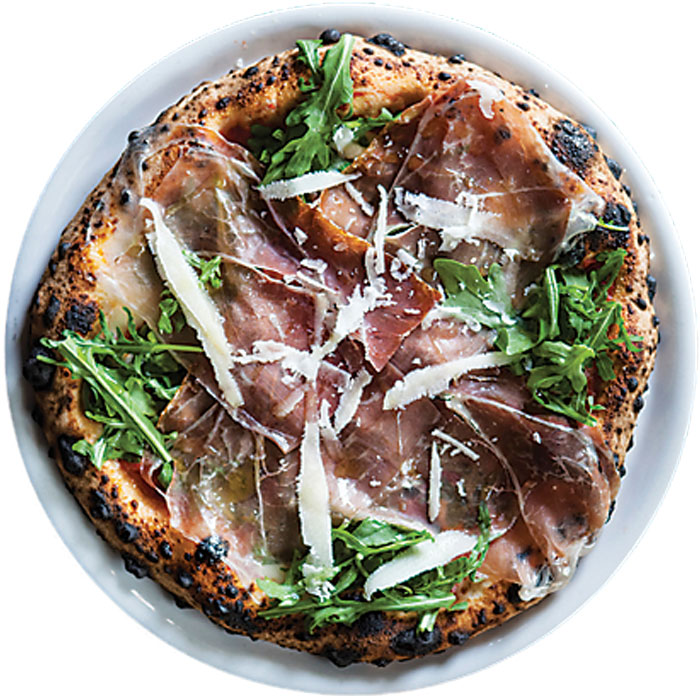 Ryan Lavine
Revival Live2Eat When Liv2Eat co-owners Cecilia Benalcazar and Kevin Perry revived the old Bicycle space, we were thrilled to see it live up to the legacy of what preceded it. The seasonal menu is unfussy—a Roseda strip loin is paired with a simple potato purée—but we appreciate the high quality ingredients and the skilled preparation. Others agree: Liv2Eat was a 2014 Open Table winner. 1444 Light Street, 443-449-7129.
Scott Suchman
Salads Atwater's Atwater's owner Ned Atwater is a salad wrangler of sorts, bringing us only the best in locally sourced fruits and veggies. Savor a Bibb and watermelon salad with goat cheese and almonds, a Mediterranean salad with lemon-tahini dressing, or a kale salad strewn with granola. Speaking of greens, getting them is easier than ever now that Atwater's has opened its fifth location in Canton. Talk about salad days! Several locations, including 529 E. Belvedere Avenue, 410-323-2396.
Sandwiches Stone Mill Bakery Though Baltimore has plenty of amazing Italian delis (Luigi's, Trinacria, Isabella's et al.), the sandwich savvy know it's hard to beat the quality, broad selection, and healthy options at Stone Mill Bakery. Whether you're hankering for a sizeable scoop of curried chicken salad on homemade pan de mie or real-deal brisket on caramelized onion focaccia, the sandwiches are always made with love. 10751 Falls Road, Lutherville-Timonium, 410-821-1358.
Suburban Stalwart Linwoods Restaurants come and go faster than it takes to calculate a tip, but after 26 years, Linwoods is a Baltimore County standby where you can always count on a meal that doesn't cave to food trends or cutesy themes. Owner Linwood Dame consistently delivers a solid roster of perfectly prepared staples—roasted chicken, beef tenderloin—which is why Baltimore County sophisticates flock for special occasions, or just a Saturday night out. It speaks volumes that the spot's biggest benefactor is Linwood himself, who takes off his toque and dons a spiffy suit to eat there with his wife, Ellen. 25 Crossroads Drive, Owings Mills, 410-356-3030.
Trend We Love Pop-up Dining This recent restaurant trend that promotes good will and cross-culinary pollination is an ever-growing phenomenon. In the past year alone, we've seen Sarah Acconcia of Le Garage Beer Bar & Frites stopping by for a special dinner at Maggie's Farm and The Food Market's Chad Gauss making Mexican at The Fork & Wrench, to name a few. By far our favorite was Aggio at Artifact, a four-course Italian dinner that offered a sneak preview of celebrity chef Bryan Voltaggio's cuisine as he storms Baltimore with his latest establishment. 1500 Union Avenue, 410-235-1881.
Vegan Great Sage Vegan food can be punishing at times, with hard-to-stomach protein substitutes. Not so at Sage, where the vegan cuisine is enlightened with its bold, exotic flavors that take inspiration from all over the globe. Whether you're a devout vegan or full-on carnivore, you'll find something on the menu to love, from the barbecue-smoked tofu to the cornmeal-crusted lentil-and-green-chile burger, pictured below. There's even a great wine list of organic, mostly American, Australian, and Italian wines, as well as suggested wine pairings. 5809 Clarksville Square Drive, Clarksville, 443-535-9400.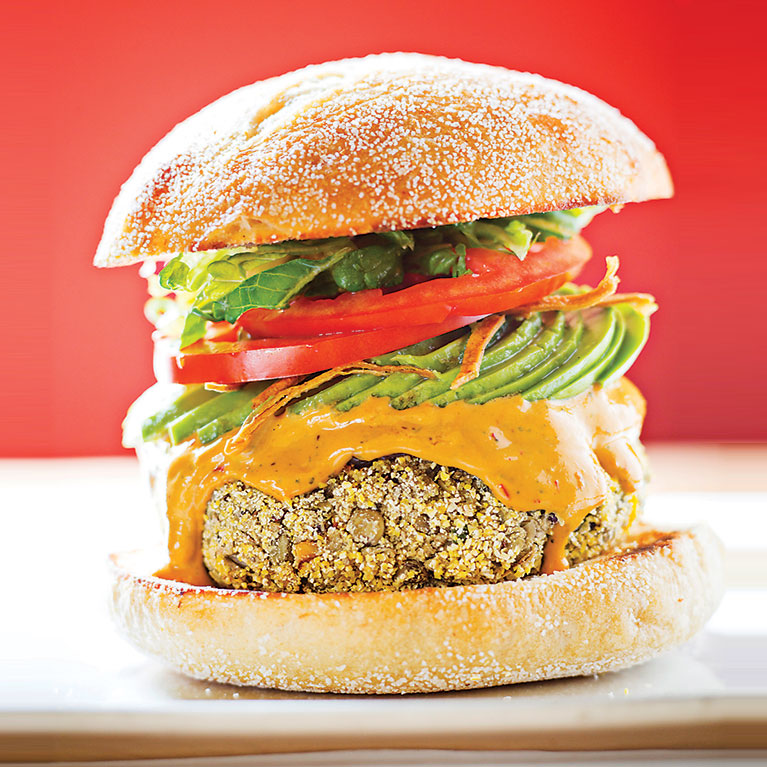 Scott Suchman
Waiter Aaron Day at the Prime Rib Forty years after working his way up from busboy to server at The Prime Rib, Aaron Day puts the service in server, chatting up patrons, and giving, in his words, "110 percent." Through the years, Day has served sirloin to more than his share of notables—Maya Angelou, Muhammad Ali, even Rosa Parks—but at Day's tables, all guests get the red-carpet treatment. 1101 N. Calvert Street, 410-539-1804.
Well-Earned Hype Woodberry Kitchen With Woodberry's seemingly endless array of awards (a James Beard nomination for owner Spike Gjerde; Martha Stewart's "American Made" award, just to name two), we locals get tired of fighting out-of-towners for a seat at the table. But here's the truth: From the pioneering preservation program to the cool, hipster space to the fact that this is ground zero for farm-to-table fare and has inspired other restaurants to follow suit, all the hype is deserved. 2010 Clipper Park Road, 410-464-8000.