Best of Baltimore: Lifestyle
Our picks for the best shopping, beauty, and wellness.
Accessories Treasure House Accessories Even if you're a regular, there's no doubt you'll find something new with each visit, as mother-daughter team Rhona Rosengarden and Jodi Brodie (a former Saks Handbag Buyer of the Year) will help you find the perfect gift item, piece of fine jewelry, and everything in between. They cater to all ages and styles, stocking the store with a huge selection of handbags (from trendier lines to more classic staples like Longchamp and MZ Wallace) and jewelry (like Alex and Ani and Pandora). 9163 Reisterstown Road, Owings Mills, 410-363-4110.
Antiques Halcyon House Antiques Have you ever gone to someone's house and wished you could buy everything inside? At Halcyon House—you can! Co-owners Stiles T. Colwill and Jonathan Gargiulo (of New York's John Rosselli Antiques) set up shop in the 200-year-old farm. Their collections—featuring Colwill's Maryland silver and Gargiulo's home furnishings—are displayed as part of each room's décor. Walk upstairs and into a different feel for more modern finds, including colorful clothing and accessories.11219 Greenspring Avenue, Lutherville, 410-828-8889.
---
Boutique Ruth Shaw Inc.
After celebrating its 40th anniversary in September of 2013, Cross Keys' Ruth Shaw, Inc. still manages to be the "it" boutique for those who want to stay on trend without sacrificing good taste or quality.

Go ahead! Tap or click the dots below to find out learn more about our winners!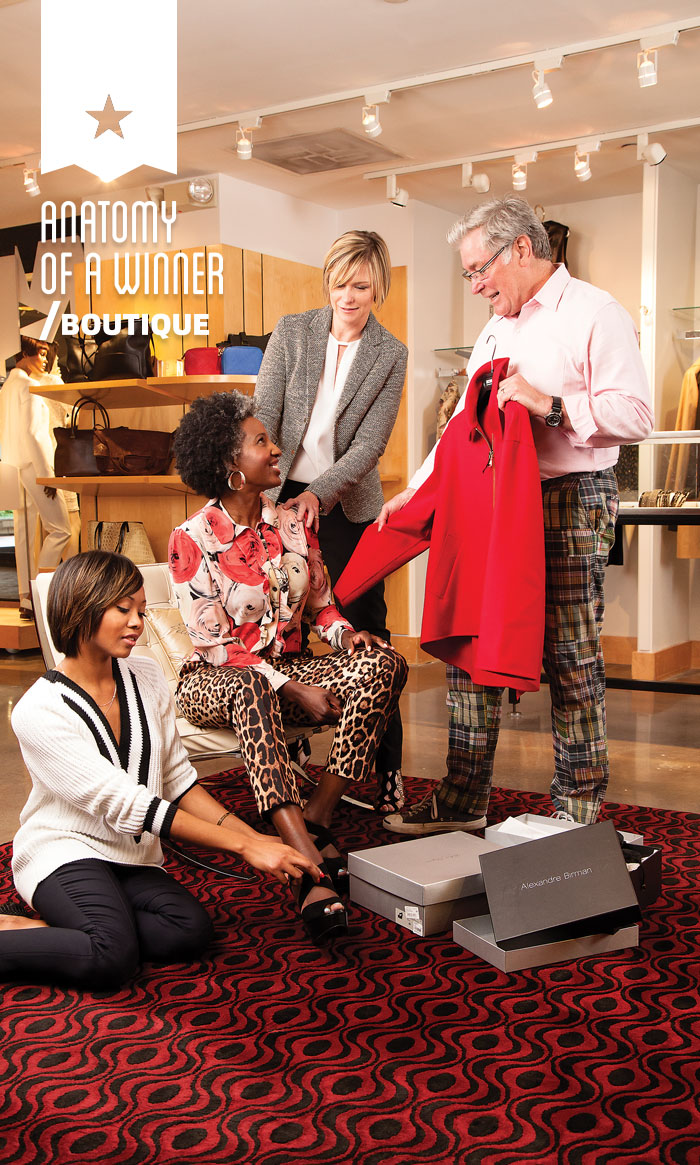 Sean Scheidt
---
Collaboration Poppy and Stella + Babe. (a boutique) During Poppy and Stella's six years in Fells Point, owner Kelley Heuisler opened a second location in Annapolis and expanded the original shop to include clothing and accessories. The acquisition of Babe. (a boutique) adds a sister store and fulfills Heuisler's mission to provide "something for everyone" head to toe. This fall, find a wider range of styles, sizes, and prices at Babe, including Cooper & Ella blouses and slouchy pants and comfy knits by Knot Sisters. 728 S. Broadway, 410-522-1970. 1716 Aliceanna Street, 410-244-5114.
---
Cool Finds Trohv We've always loved Trohv for its fun window displays and one-of-a-kind gifts, but there's more that makes this store special. Owners Carmen Brock and Ben Homola support the community through mutually beneficial collaborations, like Hash Bar, a recent pop-up with Union Craft Brewing and Blacksauce Kitchen. Plus, they stock work by local craftspeople; we like the hand-cut, intricate pieces by Bmore Papercuts and the quirky wood and yarn art by Little Green Things. 921 W. 36th Street, 410-366-3456.
---
Gifts The Store Ltd Shopping at The Store Ltd, which celebrates its 50th anniversary next year, feels like walking through a well-curated art gallery. That's no surprise, since the store is co-owned by Betty Cooke, American modern jewelry icon, and her husband Bill Steinmetz. Cooke's artistic eye shows in more than her finely crafted statement jewelry. Each handpicked piece of merchandise, like sleek home goods by Alessi, coffee-table-worthy books, and bold, architectural clothing, is a perfect balance of function and design. 5100 Falls Road, 410-323-2350.
Lingerie Polina's Privé Fine Lingerie Polina's Privé Fine Lingerie brings the fun back to lingerie shopping with bright, elegant décor, a well-curated selection for every size, and knowledgeable customer service. This intimate boutique has all you need for the boudoir. You'll also find your basic T-shirt bra, along with swimwear, shapewear, and hosiery. And with a complimentary fitting, you'll be guaranteed to leave with the right size. 724 S. Broadway, 410-276-0205.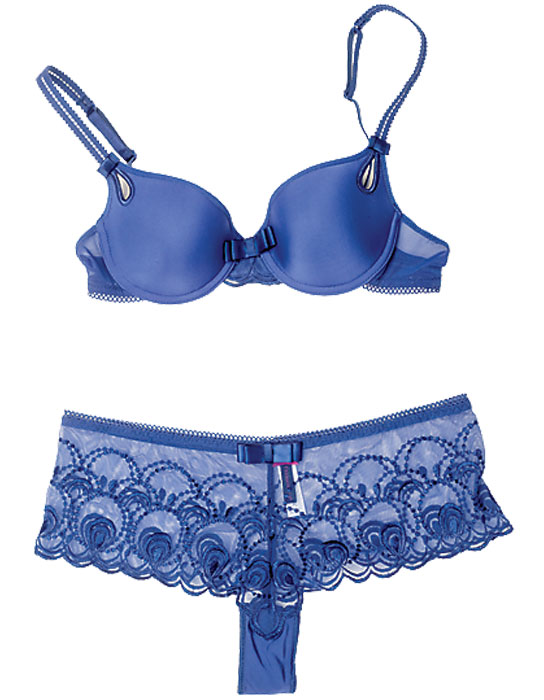 David Colwell
Home Furnishings Su Casa Need a couch for your narrow row house? A rug that perfectly matches your favorite throw pillow? There's no design challenge Su Casa owner Nick Johnson hasn't faced. The business's goods can be found in the homes of such luminaries as Michael Phelps and WBAL's Deborah Weiner, plus local restaurants like The Brewer's Art and Barcocina. You can find something for every taste and every room—even the office and kitchen. (We love the reclaimed tin mirrors, funky utensils by Fred, and sauces by Baltimore-based Haute Mess Kitchen.) Several locations, including 901 S. Bond Street, 410-522-7010.
Kids' Clothing Wee Chic Wee Chic is literally growing up with its clientele. The kids' boutique started out by selling boys and girls clothing in sizes newborn to 6 from lines like Tea, Splendid, and Appaman, then tapped into the girls tween market (up to size 12), and, most recently, relocated to a larger space in Green Spring Station. The store now offers an even bigger selection of clothing (girls' sizes up to 16), accessories, and gifts, while adding in furniture, an oh-so-tempting candy bar, and "The Room" which holds events and educational classes for both parents and kids in collaboration with local parenting guide (cool) progeny. 2360 W. Joppa Road, Lutherville, 410-878-7400.
---
Local Designers For Rent Shoes Inspired by the prolific "For Rent" signs in Baltimore windows and by hidden bars and shops in Seattle, New York, and Boston, owner Daniel Davis chose an unassuming name and a "hidden" location (one block off N. Charles Street) to create a destination for exclusive sneaks from brands like nat-2 and YOURS. The boutique features rotating work by local artists, like a mannequin painted by artist Solely Supreme and an upcoming collaboration with local muralists. 515 Cathedral Street, 443-873-9928.
Men's Accessories J.S. Edwards Owners Eddie and Diane Steinberg continue to offer customers an impressive selection of shoe and accessory lines from conservative labels like Robert Talbott and Duchamp, plus edgier selections like Psycho Bunny's fun patterned socks. And to top off your polished look, there's Daniel Dolce cufflinks, colorful pocket squares by the world-famous Edward Armah, and bracelets from London-based Tateossian. Or pick up some everyday grooming items by The Art of Shaving. 1809 Reisterstown Road, 410-653-2266.
Nail Salon Scrub Nail Boutique It's hard to say which is the most pleasurable part at Scrub Nail Boutique, pictured above. Is it chatting with personable owner Jasmine Simms, a former employee at About Faces Day Spa & Salon and the Spa at Four Seasons Hotel? Is it sitting back in Simms's custom-made massage chairs during that relaxing 45-minute pedi? Or is it chilling out by the fireplace with our complimentary glass of Prosecco while our nails dry? Luckily, we don't have to choose! 722 S. Broadway, Suite 200, 443-869-6470.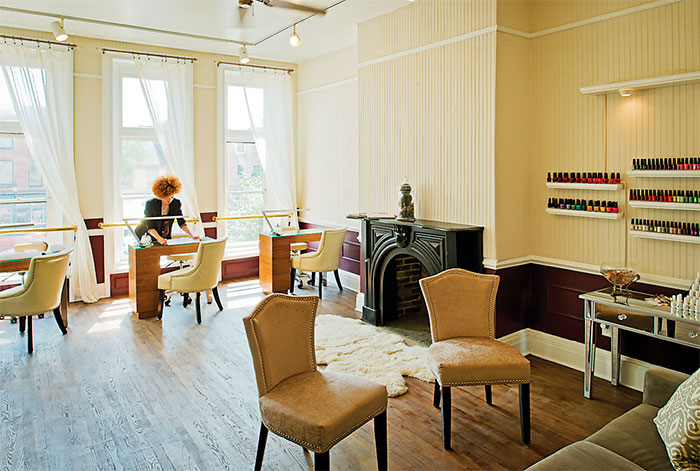 Vince Lupo
Personal Bests: Fitness Studios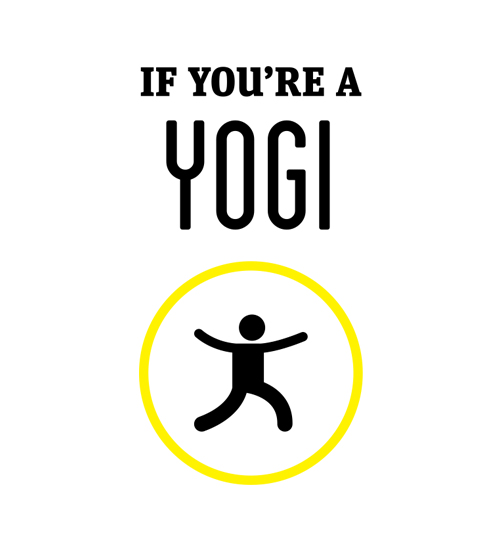 Bikram Yoga Baltimore Eddie and Emily Garner, owners of Bikram Yoga Baltimore, are the ultimate gurus, knowing when to be tough and when to be tender.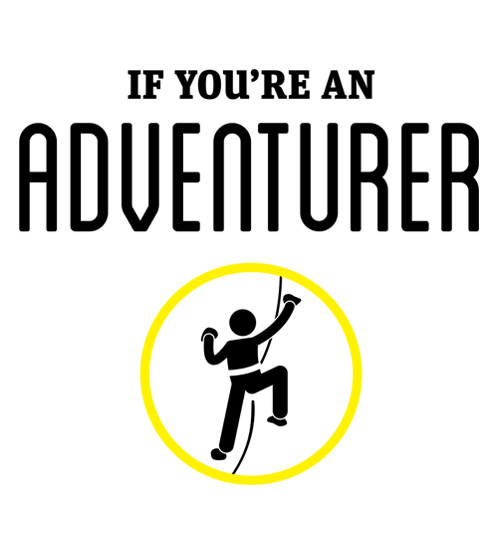 Earth Treks Earth Treks is a fun and welcoming rock climbing community for all ages and levels with three locations in Maryland and one in Colorado.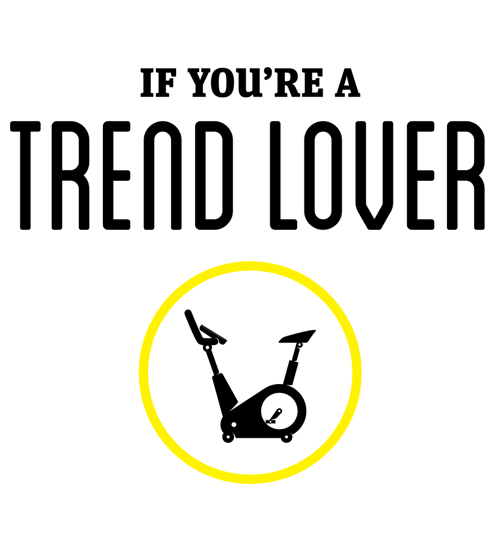 Bare Hills Racquet and Fitness Club Bare Hills Racquet and Fitness Club offers class options such as spin, Insanity, and Gravity (uses gravity boards for intense work outs).
---
Pet Store Howl Your family eats healthy and organic. Your pet is part of your family. Ergo, your pet should eat healthy and organic, too. Enter Howl owner Robin McDonald, who is committed to supplying healthy, affordable organic food for your pups and cats. And because you may need some guidance when it comes to navigating that raw, canned, and dry all-natural food, the friendly staff is on hand to answer any nutritional questions. Howl also hosts several adoption events (partnering with the Maryland Animal Sanctuary & Rescue and Kitties & Pitties) each month. 3531 Chestnut Avenue, 410-235-2469.
Pop-Up Shop Petal and Print at Becket Hitch The problem with pop-ups is that you may only have one chance to enjoy them, which is why we love the weekly collaboration between friends Katie McDonough and Kohli Flick. McDonough's Petal and Print can be found every Friday at Flick's new gift and home accessories shop Becket Hitch, where she sells fresh flowers that can be made into hand-tied bouquets or arrangements or can be purchased day-of or special ordered. Every Friday at Becket Hitch, 2360 W. Joppa Road, No. 110, Lutherville, 410-296-4818.
Salon Lluminaire Salon Do you visit the salon with a cutout of your favorite celeb's most recent hairstyle in hand? Go straight to the source at Lluminaire, where owners Dean Krapf and Mario Rentuma have catered to all the famous heads that have passed through town (Julia Louis-Dreyfus and Nicole Kidman among them). Whether you need cut, color, highlights, or the popular Keratin Express treatment, you can expect the highest customer service. But be sure to book a few weeks in advance (make that months if you want to see Dean or Mario). 15 W. Allegheny Avenue, Towson, 410-583-1500.
Shop(s) For Stylish Couples Sixteen Tons/Doubledutch Boutique Do you visit the salon with a cutout of your favorite celeb's most recent hairstyle in hand? Go straight to the source at Lesley Jennings and Daniel Wylie (two of Baltimore magazine's Best Dressed) have created a spot where stylish couples can shop. Now, gals can head upstairs to the adorably decorated Doubledutch Boutique, while guys can hang out on the main level among Sixteen Tons' vintage and timeless new duds. During Hampden's First Fridays, shop sales with a beer. Now that's a date night! 1021 W. 36th Street, 410-554-0101.
Shopping Destination Harbor East Whether we're shopping for apparel (we love Loafers & Laces for guys, Urban Chic for gals, and Under Armour Brand House for fitness apparel for all), running errands (grabbing groceries at Whole Foods Market) or pampering ourselves (can you say the Spa at Four Seasons Hotel?), Harbor East has all we need to make it happen. We're excited about newcomers Curiosity, Lululemon Athletica, and LUSH Fresh Handmade Cosmetics. harboreast.com.
Shopping On Wheels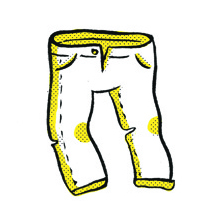 New Clothing Little White Fashion Truck facebook.com/littlewhitefashiontruck
This was the truck that started it all. While ordering lunch at a food truck in NYC, Shelley Sarmiento decided her hometown of Baltimore needed its own fashion truck. So, in July 2012, she debuted Little White Fashion Truck, which sells affordable and trendy clothing (like flouncy boho tanks and feminine lacy blouses) on wheels. Her venture quickly grew into a successful chain that serves the Baltimore, Annapolis, D.C., and Nashville areas.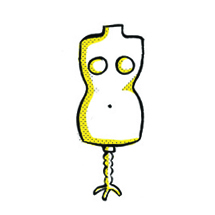 Vintage Go-Go's Retread Threads gogosretreadthreads.com
Stacey Chambers's eclectic sense of style began when her mother started managing a thrift store that doubled as a food pantry and homeless outreach center. Today, you can find Chambers behind the wheel of Elsa—the bus with as much character and personality as its owner—at Go-Go's Retread Threads. Her mobile shop, often parked at local farmers' markets, private parties, block parties, and colleges, offers a funky selection of vintage and pre-worn pieces and unisex accessories.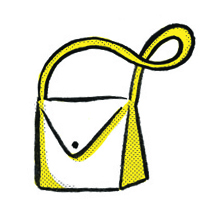 Accessories Side Dish sidedishmobile.com
Launched in the summer of 2013 by business partners Carin Lazarus and Lauren Wilson of Media Star Promotions, Side Dish is Baltimore's first accessories-only mobile boutique, offering affordable contemporary, vintage, and handmade jewelry and accessories, with brands like Tracey Beale and Ability by Alyssa. Look for them at festivals and events in areas like Fells Point, Federal Hill, and Canton.
---
Spa Apothecary Wellness We love Apothecary Wellness' boutique approach of sticking to what they know best—massage therapy and skin-care treatments—while customizing those services to each client's needs. Owners Christine Cochrum and Rachel Costello strive to run a green and sustainable spa—from their low-to-no toxicity cleaning products to the fair trade teas that they serve—while using all organic skin-care lines like Dr. Hauschka, Ilike, and Naturopathica. 1200 Light Street, 443-540-4022.
SOCIAL MEDIA Brightside Boutique & Tattoo Shop Although only we locals are lucky enough to frequent Brightside's selection of effortlessly hip and affordable clothing, shoes, and accessories, the shop's influence expands far beyond Charm City and into the homes of almost 25,000 Instagrammers nationwide. Husband-and-wife owners Christie Griffiths and Kiké Castillo (also a tattoo artist) make shopping easy by posting images of new merchandise and stylish customers sporting head-to-toe looks (not to mention tattoos, which are offered at the Federal Hill location). Two locations, including 732 S. Broadway, 410-522-1337.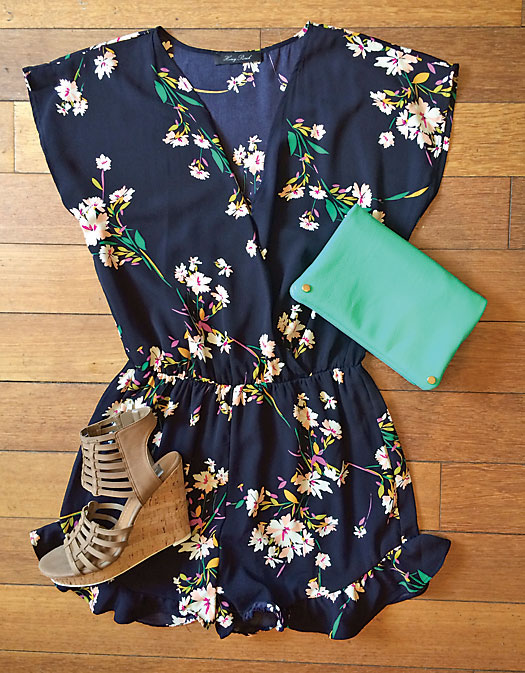 courtesy of brightside boutique & tattoo shop.