Best of Baltimore: Service
Our picks for best services for your home and beyond.
Carpet Arcade Floors Carpet One A warranty is one thing, but sometimes getting vendors to make good on it is another. That's never a concern with Arcade Floors Carpet One, a third-generation, family-owned company that also sells and installs everything from hardwood floors to vinyl and ceramic tile. How good is their carpet word? They said they could get any stain out of our new, beige guest-room carpet (or they'll replace it) and we've tested that promise with everything from pet mess to black shoe polish. No lie. 8511 Loch Raven Boulevard, Towson, 410-668-7500.
Cutlery Caret Frank's Cutlery Service Frank Monaldi of the third-generation Frank's Cutlery Service in Hamilton is the keeper of more knife puns than you want to hear, but the "sharpest guy in town" is also the place to go for a honed edge, from kitchen knives and scissors to mower blades. ("When things are dull, business is good.") The catch: He's also running around resupplying restaurants with rental knives, so he's open to walk-ins only two days a week. But he says he'll "keep a sharp eye out for you." 4121 White Avenue, 410-426-6720.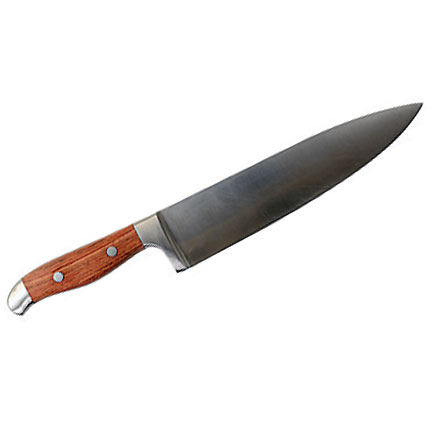 Shutterstock
Chimney Repair Mark & Buttons For everything from routine cleaning to repointing and entire chimney rebuilds, we count on Mark & Buttons, which has served the metro area for 33 years with an experienced, trustworthy, and professional crew (who seem to have no fear of heights whatsoever). Smoky fireplace ruining the romance of a crackling holiday fire? They have a solution for that, too, with electric draft fans that work like magic. 410-655-4367, markandbuttons.com.
Eyeglass Repair Roland Park Vision Sure, they'd prefer you were a regular customer of optometrist Dr. Bruce Hyatt (he's great, by the way), but if you're one of those four-eyes who's constantly drop-kicking your $400 spectacles, you need to know about Roland Park Vision immediately. Staffers O.T. Terry and Deneen Jackson, pictured above, can usually triage your glasses in a few minutes, while you wait. Better yet, they do it for free, whether it's a popped lens, a lost screw, or an earpiece that needs to be twisted back into shape after you stepped on it. 409 W. Cold Spring Lane, 410-243-8884.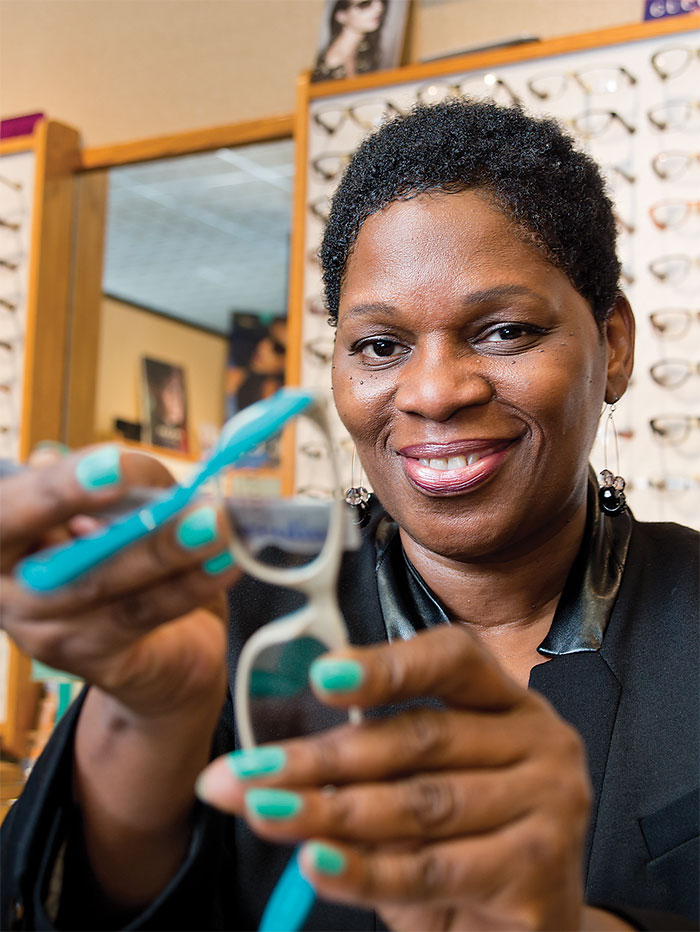 Mitro Hood
Fabric Alexander Blank Fabrics For fabrics, trim, curtain hardware, accessories, furniture, and then even more fabrics (thousands of choices ranging from $30 to $300 a yard), head to Alexander Blank Fabrics in Timonium, where the 8,000-square-foot showroom might just make your decision even harder. Fortunately, though, there's an expert design staff to keep your flowered sofa upholstery from clashing with your striped curtains. And the staff also has an on-site workroom for meeting your custom needs. 2151 York Road, Timonium, 410-561-2331.
Flooring Floors Etc. One of Baltimore's oldest family-owned businesses at 116 years, Floors Etc. has generations of return customers from all over the greater Baltimore-Washington area, including builders, interior decorators, property managers, and regular homeowners like you. Loyalists swear by their service, professionalism, and the nearly endless selection of flooring—from tile and stone to hardwood and vinyl—in their new 6,000-square-foot showroom. 9603 Deereco Road, Suite 200, Timonium, 410-329-9680.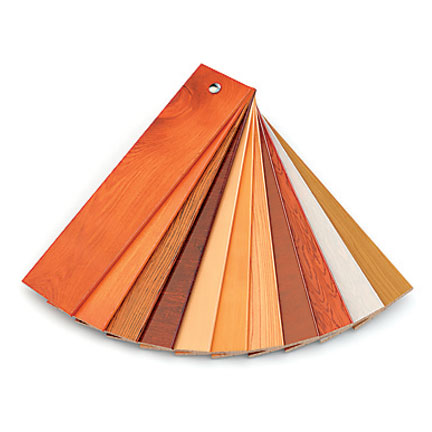 Shutterstock
Framing Sharp Designs For top-notching framing, we like Sharp Designs in Pikesville, and we're not alone: Michael Sharp and David Hess's operation is also on the A-list for art dealers and decorators, who, for 31 years, have come to depend on the expertise and inventiveness of the Sharp duo. None of their work involves off-the-shelf frames, and they've framed just about anything you can think of, from wedding mementos to baby shoes. (When we last visited, they were shadow-boxing a 60-year-old army helmet.) 1203 Greenwood Road, 410-764 5686.
Handyman The Baltimore Handyman Company For the routine repairs and improvements any house needs, Jeff Rubin's The Baltimore Handyman Company is our choice, but his company name undersells him: He's MHIC-licensed, has 30 years of experience, is loved by his customers, and is a licensed architect, to boot. So he can do anything from designing a new kitchen to building a new deck. He and his Owings Mills-based crew also do property maintenance, including cleaning gutters, power washing, and painting. 443-352-3580, baltimorehandyman.com.
Hardware Stores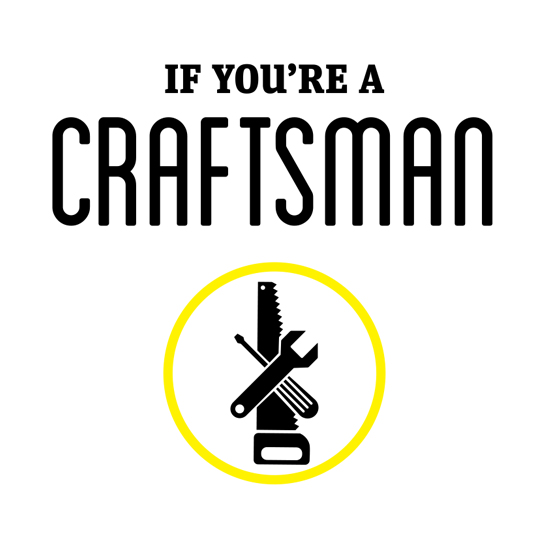 Lowe's DIY masters can find everything they need at Lowe's to complete those lingering projects on their honey-do lists.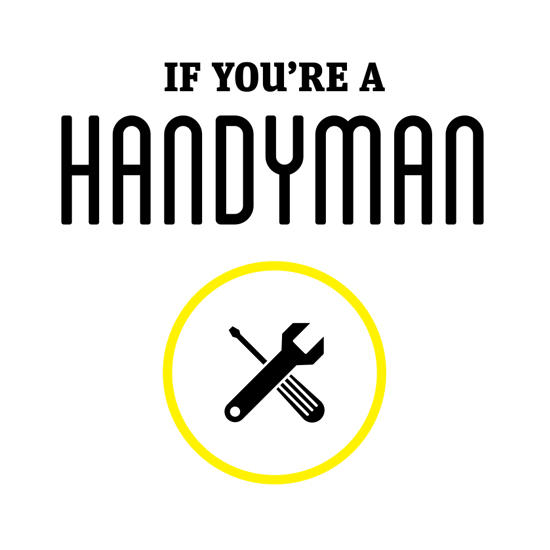 Suburban Ace Hardware Just good enough with your tool belt to get yourself in trouble on a big project? You'll benefit from a little guidance at Suburban Ace Hardware.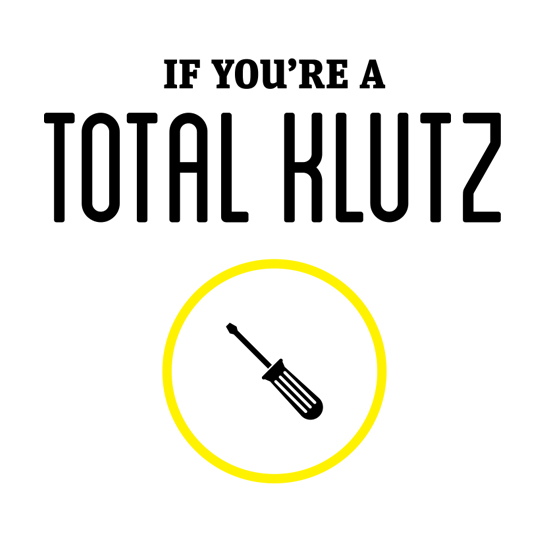 Stebbins Anderson Don't know a handsaw from a hose clamp? You're going to need some hand-holding from the helpful and knowledgeable old-timers at Stebbins Anderson.
Home Health Care Regent Healthcare If Grandma is recovering from an operation or just needs to be tended to while you're at work, your first call should be to Hanover-based Regent Healthcare, which provides punctual, caring, and trustworthy staff (employees, not contractors), ranging from certified nursing assistants ($20-24 an hour) to RNs and medical technicians. Licensed in Maryland and nearby states, the independent Regent is also nationally accredited, and will go almost anywhere in the region. 1344 Ashton Road, Suite 201, Hanover, 410-872-0310.
Home Security Consultant Jerry "Buz" Busnuk When the mercury goes up, so do burglaries, but you can cut your risks by calling Jerry "Buz" Busnuk of Roland Park Security Consulting. For about $40, the former Baltimore City police captain will walk your property with you (once in daylight, once at night) to point out vulnerabilities, from cheap locks and overgrown shrubs to window and lighting issues. (He can also often pull local crime stats.) And since he's not selling any of those products, it's advice you should heed. 443-253-1871, buzoncrime.com.
Home Stager Staging With Style Wondering why your house won't sell? We're guessing it's the glow-in-the-dark Elvis poster, the WWF-themed bean-bag chair, and maybe your treasured hunting-rifle collection. Time to give Sharon Sheets of Staging with Style a call. Offering everything from partial staging to top-to-bottom redos and paint-color selection, she's good at moving houses quickly, using her own furniture collection as well as client pieces. She also offers interior design and renovation design, as well as contractor management. Sorry, looks like Elvis will be leaving the building. 410-952-3019, [email protected]
Home Inspector Seneca Home Inspection If you really want all the deep, dark secrets of that 1924 four-square Colonial you're considering buying, you need to call in the guy who top-selling Realtors say strikes fear in the hearts of sellers: Chris Snyder of Seneca Home Inspection. He's on the roof looking for trouble, stalking mold and water marks in the basement, and sniffing out everything from that old cloth-covered wiring and rust-susceptible iron plumbing to drafty, non-functioning windows. The problems can run, but they can't hide from Snyder. 410-977-5528, [email protected]
HVAC Contemporary Air Systems There are lots of HVAC companies out there, so before anointing Contemporary Air Systems, we interrogated some of their clients in a small, locked room with a bare lightbulb—and no HVAC. And guess what? They raved about this family-owned outfit, which serves the city and Baltimore and Harford counties. Their techs are industry-certified, they sell just about all the major heating and cooling brands, and their labor warranty of two years is a little longer than many other firms. 613 Eastern Boulevard, Essex, 410-391-3070.
#%!#*! , It's Broken!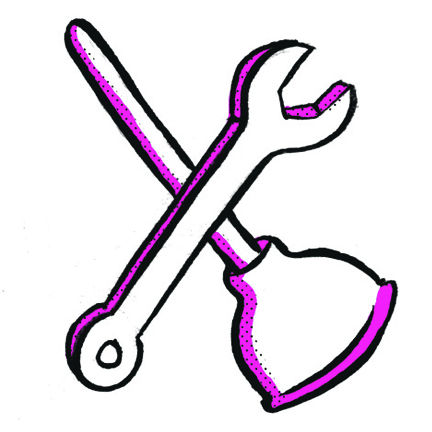 Plumbing Company Len the Plumber 443-445-9195,
lentheplumber.com
Face it, that leak into the soggy pressboard under the sink is going to cost you. But best not to procrastinate and call Len the Plumber ASAP. They're punctual, professional, and tidy, and, for 18 years, have been growing a loyal client base from Cecil County all the way to the Washington suburbs. Oh, and one more thing: You should disabuse yourself of the notion that there's a cheap plumber out there who's also competent.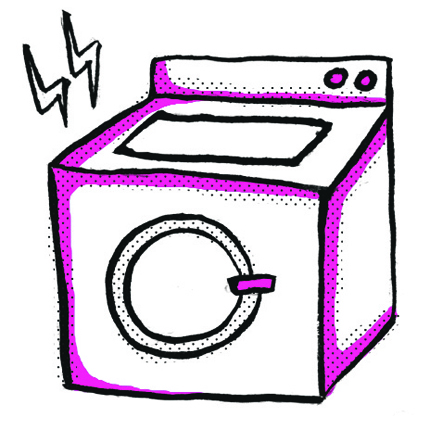 Appliance Repair Chesapeake Appliance Service 410-252-2562,
chesapeakeappliance- service.com
Modern times have bestowed upon us a wealth of conveniences—washers, dryers, microwaves, ovens, and fridges—all of which break with regularity. Our solution is Chesapeake Appliance Service, which gets the job done right at competitive prices. Their techs are on time and professional, they serve the entire metro area, guarantee their work, and service all major brands and appliances.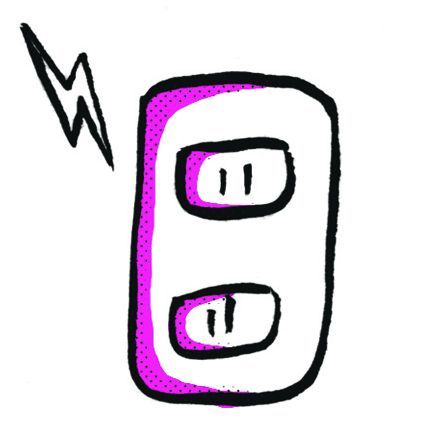 Electrician Barnett Electric 410-580-1515,
barnettelectricinc.com
Whether it's salvaging an 80-year-old socket or light fixture or installing a whole new electrical system, 20-year veteran Harold Barnett of Barnett Electric treats every customer to the same friendly, personal service that has helped him build a loyal clientele since he started his own firm six years ago. His customer feedback is nothing short of electrifying: Think quick responses, punctual, thorough estimates, and reasonable rates.
---
Junk Removal BumbleJunk After you've built a curbside pyramid of unbaggable throwaways, call BumbleJunk, a local, family-owned business serving the metro area. They're efficient, courteous, can handle just about anything (weirdest thing yet: two caskets in the basement), and have grown because of loyal return customers. In fact, business is so good, they're adding a third blue-and-yellow dump truck with a big 480-cubic-foot bed. And they charge a little less ($100 to $595 for a full load) than some of the more well-known national brands. 443-655-9770, bumblejunk.com.
Landscaper Green Fields Nursery & Landscaping Company There's no better way to crank up your home's curb appeal (or just draw your eye away from a humdrum house) than with gorgeous landscaping, and we like the work we've seen by Green Fields Nursery & Landscaping Co., a family-owned operation that's been creating cool outdoor spaces since 1923. Their horticulture experts are among the best in town, their installations are guaranteed for a year, and they're reasonably priced. 5424 Falls Road, 410-323-3444.
Mechanic Sherwood Auto Service When your wheezing family truckster needs some long-overdue TLC, roll it downhill toward Sherwood Auto Service in Idlewylde, a domestic and foreign auto-repair shop where George Karavedas and his crew have been building a loyal clientele for 27 years with a simple formula of fairness and customer service. Truckster won't even start? They have a towing service, too. Oh, and yes, unlike a lot of garages, they'll listen to your Saab story. And fix it, too. 6311 Sherwood Road, Towson, 410-377-0878.
Mobile Rug Cleaning Baltimore Steam Cleaners Crank up the outdoor temperature, add some Charm City summer humidity, throw in some pets, and the truth is out: Your carpets don't smell so great. Time to call Tim McLaughlin and brother Dan at Baltimore Steam Cleaners, whose three trucks serve the entire metro area, ridding carpets and upholstery of just about all the unspeakables: oil-based stains, mud, blood, ink, vomit, tobacco odor, and most pet stains. (Fun fact: Pet urine can change the chemistry of a rug.) And they also do tile and grout. 410-467-8326, baltimoresteamcleaners.com.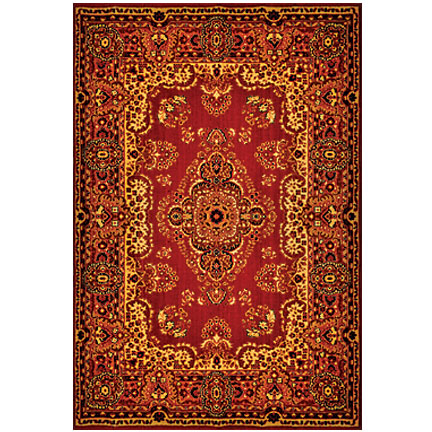 Brian Schneider
Mobile Auto Glass Repair Auto Glass Alternative Deal with the road debris that broke your windshield without breaking a nail: For 17 years, Roger Outten of Auto Glass Alternative has been coming to customers all over Baltimore to fix the damage, usually in about 90 minutes, no matter what the make, model, or year. His strangest broken-glass tale: Man stops to put apparently deceased deer in car, drives away. Deer isn't dead. 410-292-1340, agaautoglass.com.
Mold Removal Maryland Cleaning & Abatement If you have a serious mold issue, you better get on top of it, since it can make some people seriously ill. And that's one of the specialties of Maryland Cleaning & Abatement. For years, they've been serving the area with staff licensed to deal not just with mold, but also lead and asbestos. A favorite of Baltimore Realtors, these spore-busters provide detailed estimates and laboratory analyses of your issues before taking on the job. 6811 York Road, 410-377-0500.
Pet Sitter [email protected] Pet Sitting What does a 43-year-old sociology professor (and son of a veterinarian) do when a back-related disability forces him to cook up a new career? In Robbie Robinson's case, he loved pets and knew he could physically handle overnight sitting in people's homes, so a decade ago he started [email protected] Pet Sitting. He's insured and bonded, covers a wide service area, and a doghouse-full of client references says you'd be barking up the right tree on this guy. [email protected]
Pet Acupuncturist Randi Sobel When Fido's back pain stops responding to traditional medicine, increasing numbers of pet owners are going to Randi Sobel at the Greenspring Valley Healing Arts Center. A licensed acupuncturist for both humans and animals, Sobel treats dogs, cats, horses, and a menagerie of other pets, for ailments ranging from arthritis to allergies. She also treats their owners, and teaches the country's only certification course for animal acupuncturists. 8 Greenspring Valley Rd., Suite 102, Owings Mills, 410-654-8997.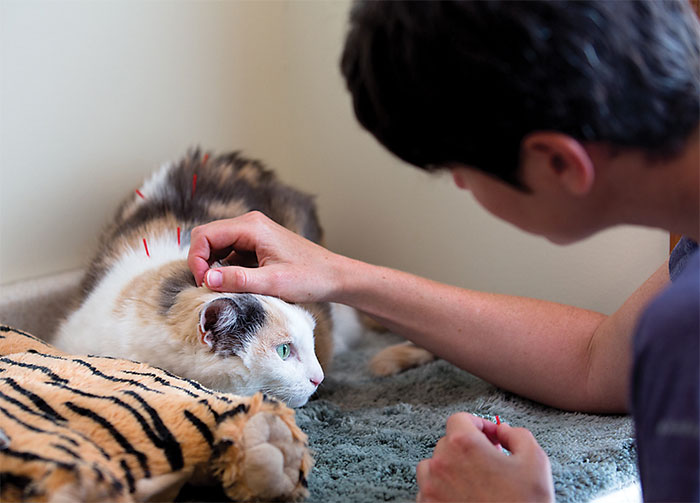 Randi Sobel
Piano Tuning Chuck Cohenl When the old Steinway is sounding sour, the ivories expert to call is Chuck Cohen, registered piano technician, of Piano Tuning Baltimore, a master at everything from tuning and repair to rebuilding and refinishing. He's recommended by a long list of manufacturers including Baldwin and Yamaha, and he's been called in to work on the pianos at The Peabody Institute, the Lyric, The Morris A. Mechanic Theatre, and Center Stage, to name just a few venues. 410-998-1131, pianotuningbaltimore.com.
Tailor Christopher Schafer Clothier
If you want to make the list of fashionable men-about-town, you need the talents and tape measure of Christopher Schafer, who's the go-to guy for sartorially splendid attorneys, bankers, Orioles, Ravens, and performers. (He's a musician himself.)

Go ahead! Tap or click the dots below to find out learn more about our winners!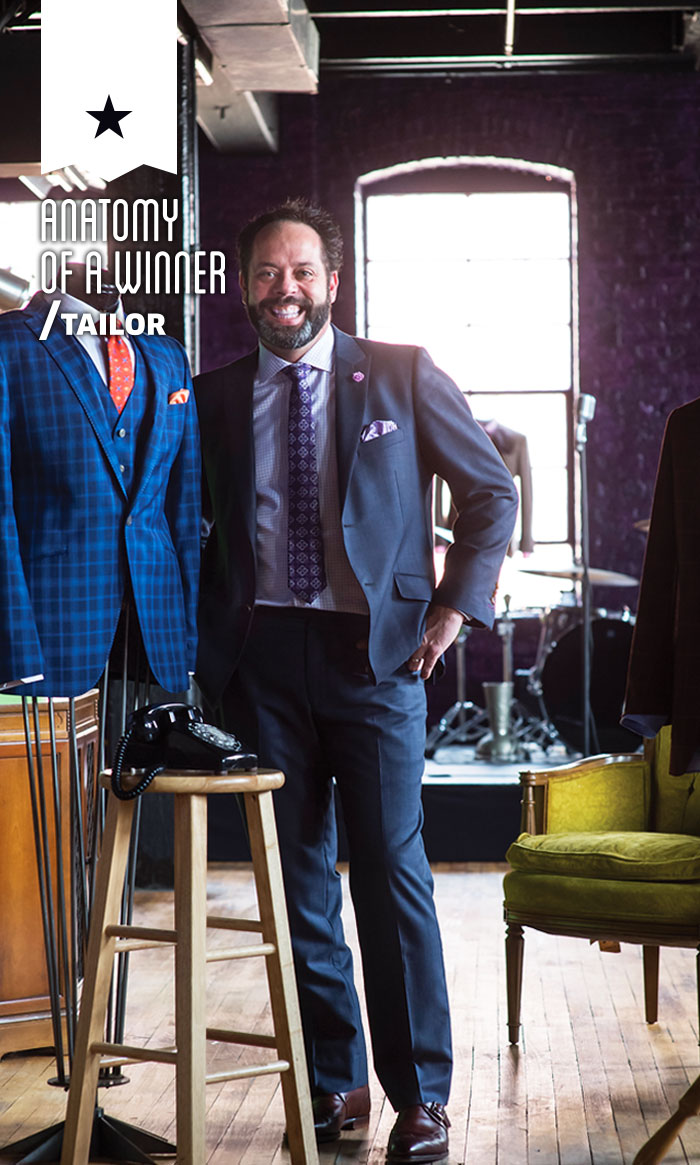 David Colwell
Tree Service Arbor Mack Tree Specialties Especially in Charm City's old neighborhoods, with their towering century-old trees, having the name of a good tree service and arborist is a fridge-magnet must. We'd call Arbor Mack, owned by certified arborist Ian Mack, who has the expertise and the equipment to deal with anything made of wood, from tree preservation to removal or pruning. He's also a great person to just consult if you're not quite sure what to do about the ancient oak looming over the baby's bedroom. 410-419-1102.
Upholsterer Ibello Upholstery For discriminating customers (including dozens of interior designers and antique dealers), the first name in high-quality upholsterers is Alan Ibello, whose crew can also expertly (and authentically) restore the finish, structure, and springs of anything that comes into the Remington shop founded by his grandfather 35 years ago. And it's usually not BYO fabric: You can choose from hundreds of fabrics in Ibello's sample books. 429 Fawcett Street, 410-243-1163.
Window Installation Pella Windows & Doors Here's your official checklist for choosing a window contractor: knowledgeable, non-pushy sales people; a reputation for flawless work; trusted longtime employees (they're in your house, remember); and a product line that isn't all off-the-shelf plastic (think wood solutions for historic homes, as well as custom work). That's a check, check, and check for Pella. We wouldn't go anywhere else. Two locations, including 11309 York Road, Hunt Valley, 410-560-1800.