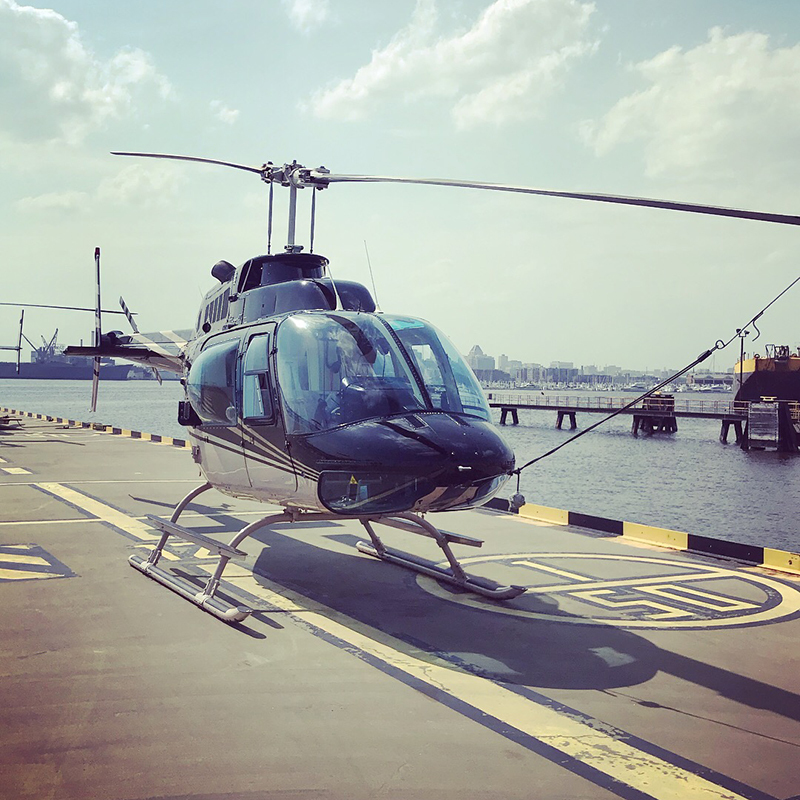 Jess Mayhugh
When people walk out to the waterfront pier behind the Baltimore Marine Center in Canton, they'll find a small shack labeled "Charm City Helicopters." At the front desk inside is 28-year-old Caitlin Shipley, who generally gets asked the same question.
"People will ask, 'So, what do you do here?'" she says. "And when I say I'm the owner, they act surprised. Then when they find out I'm a pilot as well, they're even more so. I'm not going to lie, it feels good to overcome that stereotype."
Going against the grain is characteristic for Shipley, who moved to Maryland and noticed there were no helicopter tours being offered in Baltimore like in her native Nevada. So she decided to start her own.
Located on Pier 7 owned by Scott Plank just off of Clinton Street in Canton, Charm City Helicopters was founded nearly two years ago. Shipley's fiance, Freddie Ephraim, a pilot who flies the Johns Hopkins Hospital medevac chopper, is a back-up tour pilot and assists with marketing.
"I came to this pier every day to visit Freddie and saw how busy it was between news choppers and medevacs fueling up," Shipley says. "I couldn't believe no one was offering tours from the only civilian heliport in the city."
The company fills that void with custom packages that range from a 15-minute downtown Baltimore tour that features a flyover of Patterson Park and the stadiums ($139/person) all the way up to an engagement/anniversary package that includes a helicopter tour and six-course dinner with wine pairings at La Cuchara ($369/person).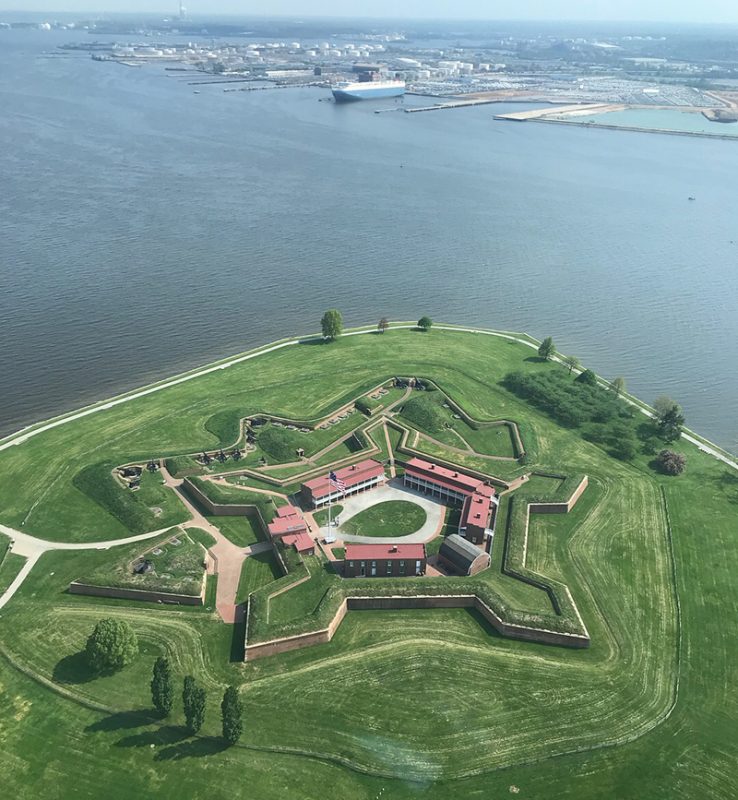 Charm City Helicopter pilots operate a four-passenger Bell 206 aircraft equipped with large bubble windows for optimum views. Despite her fear of heights, Shipley went to flight school at the prestigious Bristow Academy near Cape Canaveral in Florida after meeting a friend who was passionate about aviation.
"I fell in love with the freedom of flying," Shipley says. "It was liberating to be so close to the earth and see everything but be able to go wherever you want. The lack of traffic was nice, too."
She has lived about a dozen places over the years and says that she has fallen in love with Baltimore's supportive community and the gorgeous views from 2,000 feet in the air.
"Maybe it's because I'm from the desert, but there is something about that water," she says. "I am also blown away by the amount of greenery in a city, too, and when you combine that with the water view, it really is astounding."
Besides preparing for their October wedding, Shipley and Ephraim are looking to expand the business into more events and festivals, where attendees can take quick, 10-minute helicopter rides. Eventually, they'd like one full-time aircraft for tours and a second for events.
"Everyone's reaction when they first fly is very similar," Shipley says. "There is fear in the moment right before you take off. But as soon as you're up and over the water, and see Ft. McHenry and the John W. Brown ship, you let that go. Distraction takes your fear away."