How Diana Emerson is Helping to Better Waverly Main Street
Community organization's executive director discusses her approach to supporting local businesses.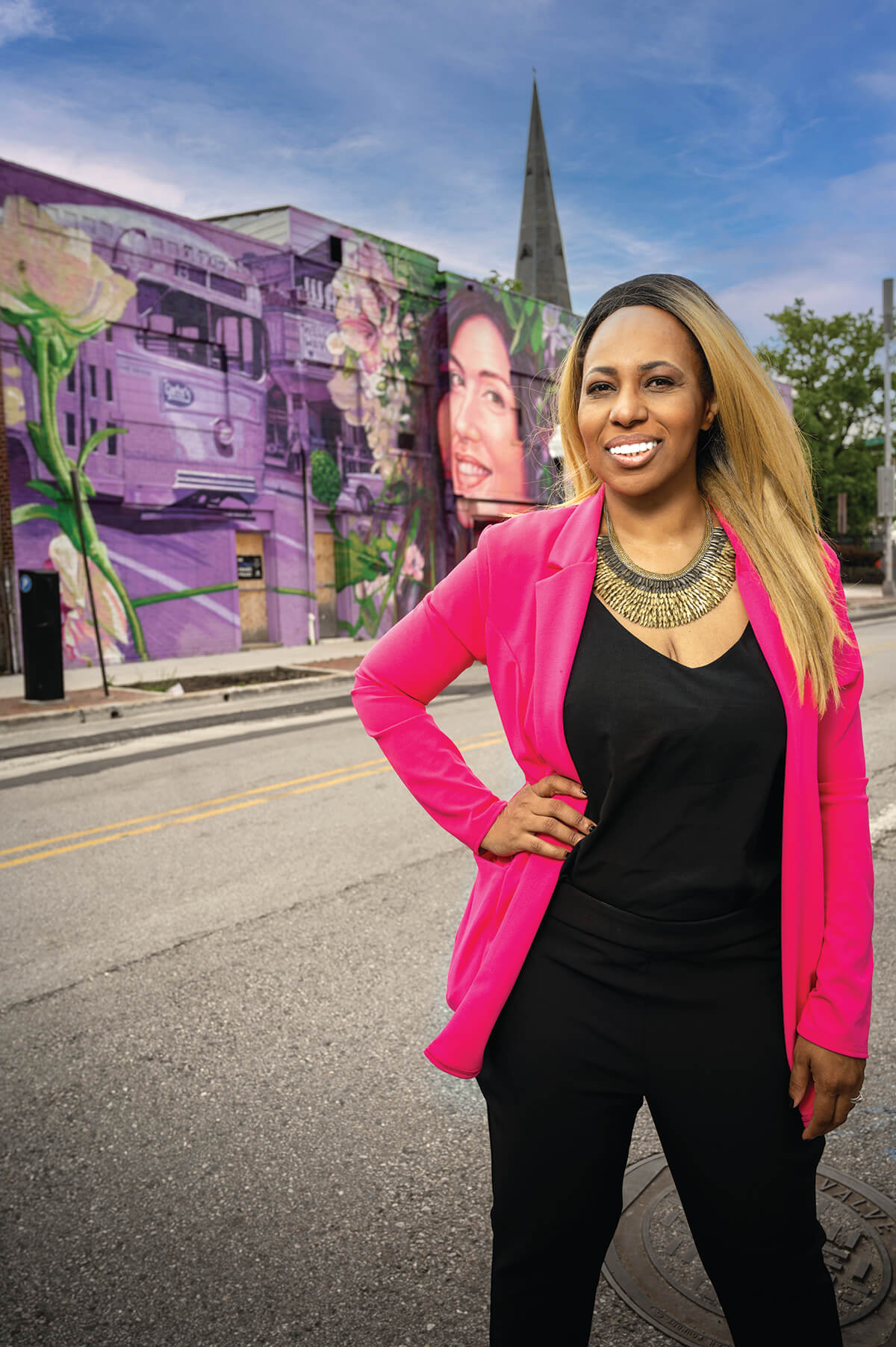 Diana Emerson lives and breathes community service. Now, as the first African-American female executive director of Waverly Main Street, an organization that provides support to local businesses, Emerson, 42, is following the passion for giving back that her parents, George and Amelia Mitchell, inspired in her throughout her life.
Although born in Baltimore, Emerson was a military brat, who lived with her parents and two older brothers outside the U.S. until she was about 13 years old, when they returned to the city of her birth.
"My parents instilled very early on that service is the rent that we pay here," she says. "It's important to make sure that we love the city we're in and that we give back."
And give back she has—many times over. While still a student at Towson University, Emerson worked at Port Discovery Children's Museum as a program tour guide. After graduation, she moved to the museum's education department, matching Baltimore City Public Schools' curriculum to the exhibits so that field trips made more sense.
When she became the healthy block coordinator for Greater Homewood, Emerson worked with more than 25 neighborhoods in North Central Baltimore. Before coming to Waverly Main Street, she taught youth about entrepreneurship, workplace readiness, and how to connect with the community while employed at Junior Achievement.
Her initial role at Waverly Main Street was as a board member, but she stepped in as the interim executive director when there was a sudden vacancy. "I came in like a tornado," she admits, laughing. "I said, 'This needs to be fixed. We need to do this and that.'" Then she was hired for good.
Emerson says all of Baltimore's "Main Streets" face similar problems, like crime and landlords who are reluctant to lease to new businesses. But what's affected Waverly Main Street the most is the COVID-19 pandemic.
"A lot of our businesses had to readapt and evolve," she says. "I've taken a different approach in the corridor in that I've talked to a lot of businesses."
Emerson asks what they need and what their large and small dreams are. Next, she connects them with the people and businesses in the community who can help. As the volunteer president of the Abell Improvement Association—yup, she does that, too—Emerson also connects local businesses with the community, especially when they first open, "so they can automatically start building not only their customer base, but their relationship with the community."
Her vision for a better Baltimore is clear: "We all want the city to be safe, to have walkable neighborhoods, access to resources, and to be able to have fun," Emerson says. "I think focusing on a safer, cleaner, and greener city gives us all those quality-of-life things that we want. I feel like we can do anything; we just have to have the access—whether it's funding, resources, or just the ability to think out- side the box."