Grace Lee of Maryland New Directions Helps Jobseekers Find Meaningful Employment
For the past 14 years, Lee has led the 48-year-old organization, which aims to provide jobseekers with specialized career training and no-cost employment coaching.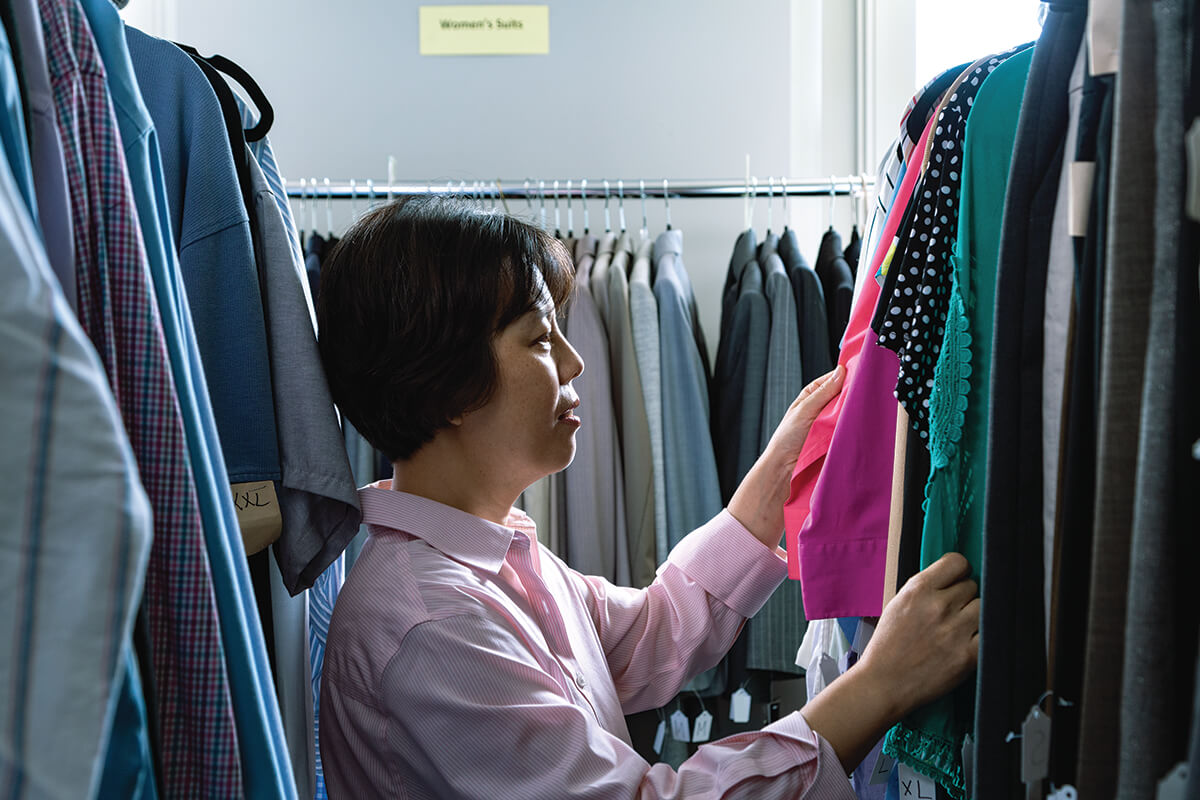 Nearly 25 years ago, when Grace Lee first arrived in Baltimore from Taiwan, the Johns Hopkins University graduate student had plans to become a family therapist. Headed down that path, she started off working at the Baltimore City Department of Social Services' Kinship Care Division, visiting kids who were in the care of relatives.
"I would often ask myself, 'What can I do to help reunite these children with their parents?'" Lee recalls. "I felt that I was doing remedy work, but not tackling the root issues of the problem."
Then, Lee remembers thinking: "If every parent could be employed, self-sufficient, and able to provide for their children, we wouldn't need foster care or kinship care. That inspired me to want to help people find good jobs and fulfilling careers."
And so, she did, joining Maryland New Directions (MND) in 1999. For the past 14 years, Lee has led the 48-year-old organization, which aims to provide jobseekers with specialized career training and no-cost employment coaching.
When you joined MND, what did Maryland jobseekers need that they just weren't getting at the time?
Back then, MND focused on serving displaced homemakers, welfare recipients, or teen mothers. Some of these women had a college education, but lacked work experience and confidence, so we learned that what they needed was less about building employable skills, and more about providing counseling and support. We also learned that people experience a wide range of life circumstances and barriers that prevent them from finding or holding down a job. These can range from the material—a lack of transportation or professional clothing, housing insecurity, or hunger—to childcare challenges, criminal backgrounds, or computer illiteracy. So, we strive to build a working partnership with each person to overcome these challenges and achieve their career goal.
MND's services benefit locals between the ages of 18 and 60. How does the organization cater to clients in various life stages?
Age is obviously a relevant factor in the job market—and a determining factor for the needs and barriers that clients are likely to face in their job search. We have worked to develop an understanding of the stigmas that employers hold concerning younger or older workers and we inform our clients of the hurdles they are likely to face in the hiring process. We also help our clients develop specific strategies for addressing those stigmas and coach them on factors within the application process that may remove them from consideration.
We also believe it is important to mix clients of various ages together in our employment skills training. This diversity in age and experience is instructive and helps provide insights for individuals from all age groups. It also helps our clients develop the understanding and communication skills they will need to effectively navigate the diverse workforces they will experience in their new careers.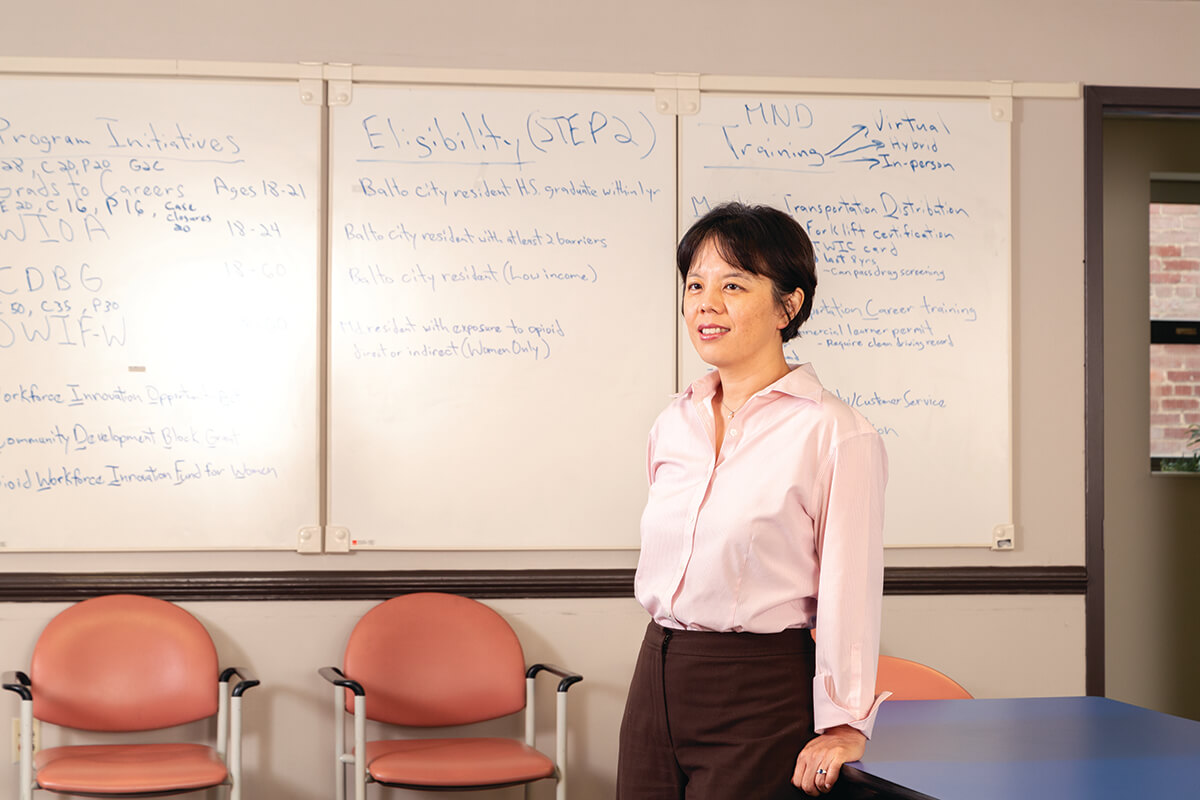 So much stigma still exists surrounding unemployment and the quest to find work. How does MND combat this?
Essentially, MND's entire history has focused on helping job seekers overcome the stigmas they face in the job market. Stigmas develop largely out of ignorance and a lack of understanding, and this works both ways in the employment process. Employers hold stigmas concerning certain types of job seekers, yet many job seekers also hold their own stigmas concerning employers and employment. To dispel ignorance and build understanding, it is critical that these two groups— employers and job seekers—come together. Ultimately, they need each other, and the more respectful and cooperative those relationships become, the more benefit they provide for everyone involved.
What have been some of the biggest challenges faced by MND and its clients since COVID?
The COVID crisis obviously had a profound impact on both our organization and the populations we serve, yet the need for our services didn't stop. In fact, within the warehousing and supply chain industries we serve, the demand for workers actually increased dramatically during the pandemic. To meet this need, we worked quickly to develop remote, online training programs. Still, the conditions created by COVID have left far too many potential job seekers behind. While online training is very effective for certain populations, the digital divide and computer illiteracy leave a large segment of the low-income population MND serves without the resources and competencies needed to engage in online training. Although we can provide loaner laptops, technical assistance, and support to access Wi-Fi for these clients, these gaps are difficult to bridge and ultimately, remote training will not work for every job seeker.
The closure of schools and daycares also prevented many parents from working, and reduced public transportation service made it difficult for other jobseekers to get to work. Additionally, some people who live in multi-generational households with older, high-risk individuals were fearful of bringing COVID home.
What are your hopes for the organization and its beneficiaries as things return to normal?
We anticipate that the need for MND's services is going to expand greatly because of the COVID crisis, and with that increase in demand, we also see opportunity. Thousands of local residents have been put out of work by the crisis, and economists predict the vast majority of displaced workers will not be able to return to their old jobs, which means they will need support to transition to new roles. At the same time, employers who have faced a year of hardships and reduced revenue are hoping to get back to business and they will need to rebuild their workforce to do so.
Our ultimate hope is COVID will provide the opportunity to revise employment in our local community. We hope the demand for workers will inspire employers to offer higher wages and better job opportunities, which will both motivate individuals to return to the workforce and help employers recruit and retain the best talent.