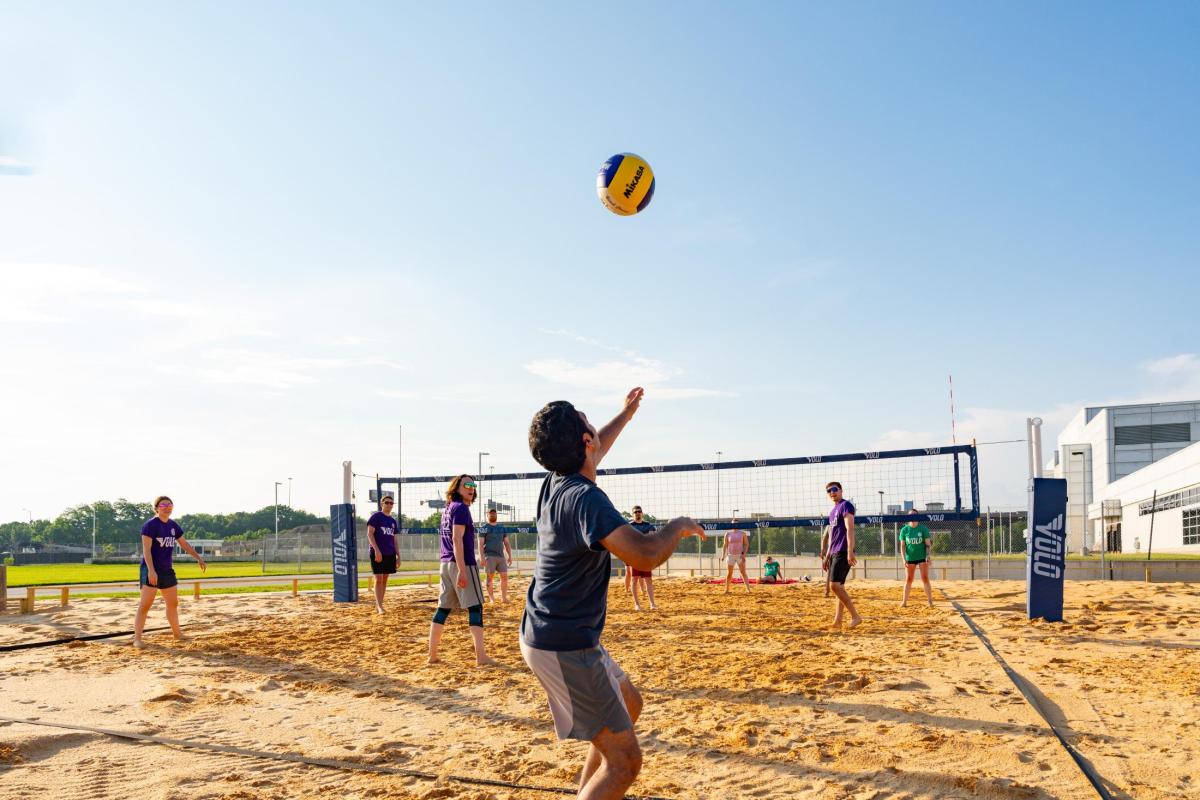 —Courtesy of Volo Sports
On any given weeknight, it's not uncommon to see groups of adults wearing colored Volo Sports T-shirts roaming around certain city neighborhoods after a rec game. The adult sports network initially started as a Bocce league in Federal Hill in 2010, and has since grown to offer more than 15 sports (everything from softball and kickball to cornhole and badminton) in more than 10 cities. 
This fall, Volo is expected to debut Volo Beach, a brand new homebase for its many social sports at Baltimore Peninsula—the 235-acre mixed-use property that is constantly seeing new development on the waterfront in South Baltimore. Among the amenities are 40 acres of parks and greenspace, affordable housing, 2.5 miles of restored waterfront, the Roost Apartment Hotel, and an in-the-works dining destination by Clyde's Restaurant Group in the former Rye Street Tavern. 
Volo Beach will be yet another draw, encompassing four acres with kickball, soccer, and flag football fields; as well as cornhole, bocce, beach volleyball, and pickleball courts. Aside from the sports, the complex will also be a recreation site for the community with picnic tables, pop-up food and beverage options, and plans for live music. Eventually, the facilities will also be open to book for private events.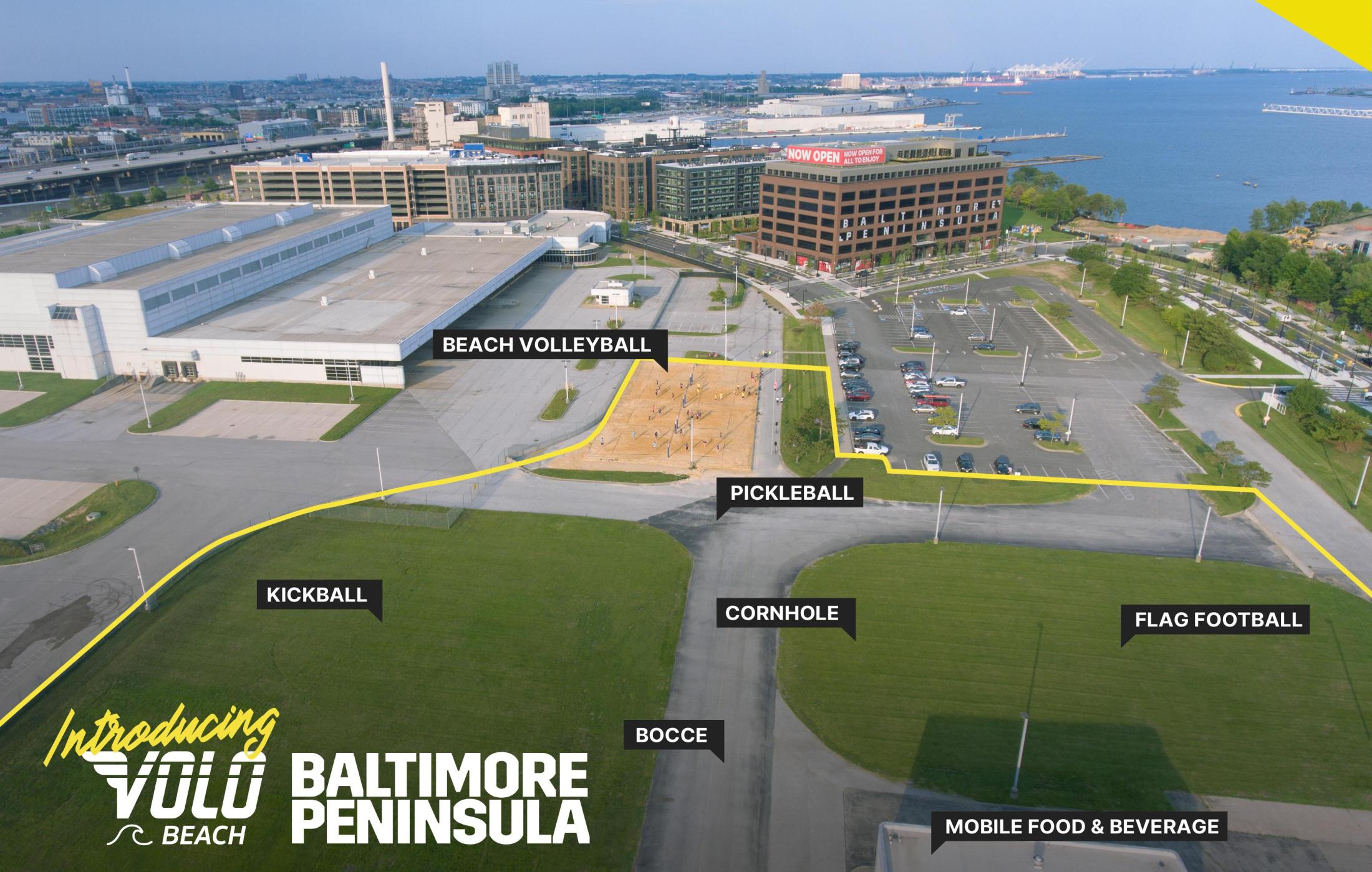 As much as Volo is about providing an outlet for friendly competition, an important part of the whole experience is also forging connections in the community. Traditionally, teams head to a local bar to hang out before or after their game. But at the new venue, Volo Sports founder Giovanni Marcantoni wants them to catch up at the park. 
"It's all there," Marcantoni says. "You can show up, get a bite to eat, go get something to drink, and play your game."
Given Volo's early roots in South Baltimore (and its frequent games previously held at the South Point facility on West Cromwell Street), Marcantoni was enthusiastic about the project when he was initially approached by MaryAnne Gilmartin, CEO and founder of MAG Partners—the real estate firm which oversees the Baltimore Peninsula development team. 
"Giovanni and I spent a number of hours talking about how we could take what was happening at South Point and bring it over to what we believe is now the center of gravity for the Baltimore Peninsula," Gilmartin says. "We put our heads together and had some really exciting discussions that ultimately led to Volo Beach."
Not only will Volo Beach be a hub for adults who participate in seasonal sports, but it will also be a venue to further expand the work of the Volo Kids Foundation, which offers free sports programs to more than 7,000 young people throughout the city. With the opening of Volo Beach, the team hopes to increase its youth memberships to 10,000 in 2024, with a focus on serving kids in nearby Brooklyn, Cherry Hill, Curtis Bay, Lakeland, Mt. Winans, and Westport. 
"Having a developer that cares about this [as much as we do] is exciting for us," Marcantoni says. 
Many of the facilities are still under construction, but leagues are expected to start flocking to Volo Beach for play this fall. 
"Sports are a valuable way to build community and camaraderie," Gilmartin says. "We have the real estate available to allow for very distinct and diverse programs, which is very much in line with what we believe Baltimore Peninsula is: a little bit more of the city to love."