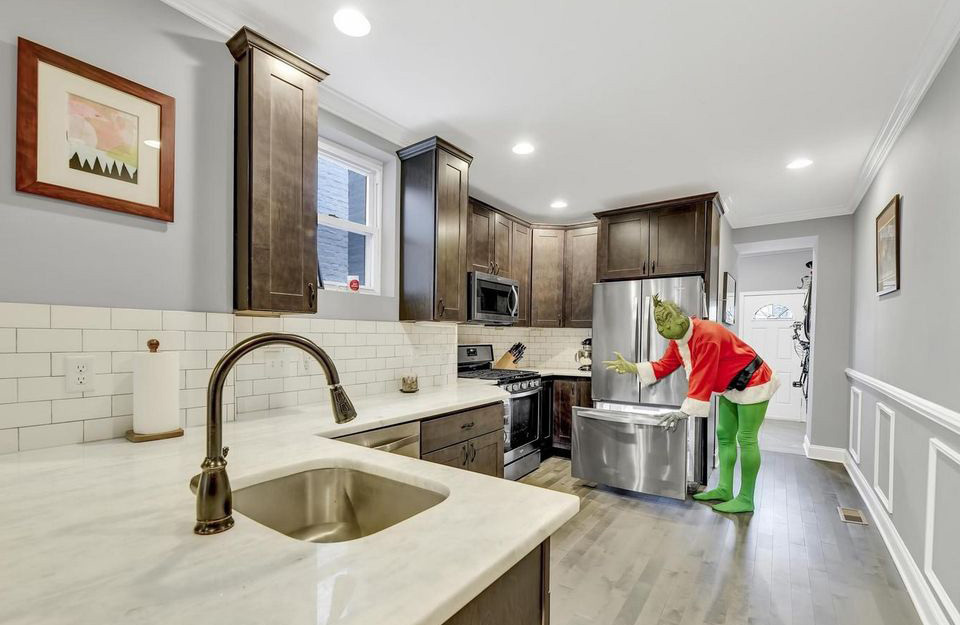 Dudley Frank Home Team
Shopping for a home can be a challenge, but selling one in this economic climate is just as daunting. With so many homes on the market, they all begin to look the same (if you've seen one master bath picture, you've seen them all). The Dudley Frank Home Team in Hampden enlisted the help of some fictional, and mythical, characters to spruce up their online listings.
When Christina Dudley and her partner Michael Frank came across a dinosaur in a listing for a house in the Midwest, their interest was piqued. Dudley says she found herself going through the images to see what the dinosaur was going to do next.
"We thought that it would fit in really well with Baltimore," Dudley said. "I mean Baltimore is a quirky city, and within Baltimore City you have Hampden, which is even more quirky. It fits right in."
A home in the "quirky" Hampden neighborhood at 3508 Elm Avenue was the guinea pig. Instead of a dinosaur, the team went with the magical lure of a blow-up pink and white unicorn. The unicorn, which is portrayed by one of their team members, can be found throughout the home trying out the shower in the master suite, walking dogs in front of the house, and playing a lonely game of Twister in the basement.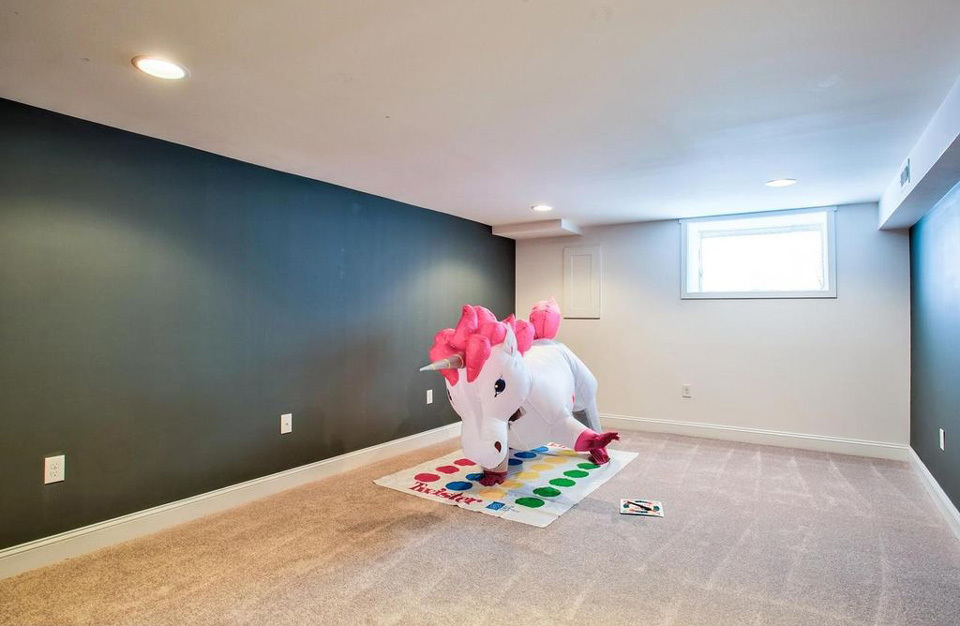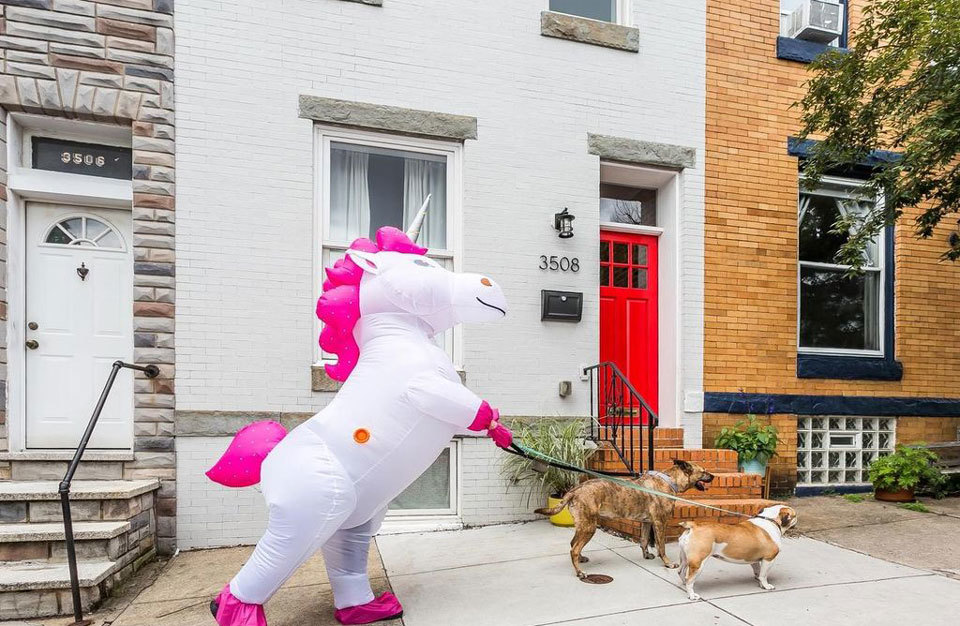 "It's a lot more fun and enjoyable for everyone to look at photos like that than your standard listing photos," Dudley quips. "But it's totally based on the seller if we do this."
After great success with the "unicorn house" listing—which sold in just one day—Dudley says her team received more listings due to this unique approach. So far, notorious Christmas sourpuss The Grinch can be found in another Hampden home relaxing on a bed and doing laundry in the basement. Plus, the team put our favorite spandexed superhero, Spider-Man, in a Canton home scaling the walls and cooking in the kitchen.
Another agent had the Canton home on the market for a few months, sans Spider-Man, but once Dudley and her team acquired the listing, they added the superhero and it only stayed on the market for a week.
"It's been a lot of fun," she said. "I mean, obviously no one is going to buy a house because The Grinch is in the house, but it definitely gets it a lot of exposure."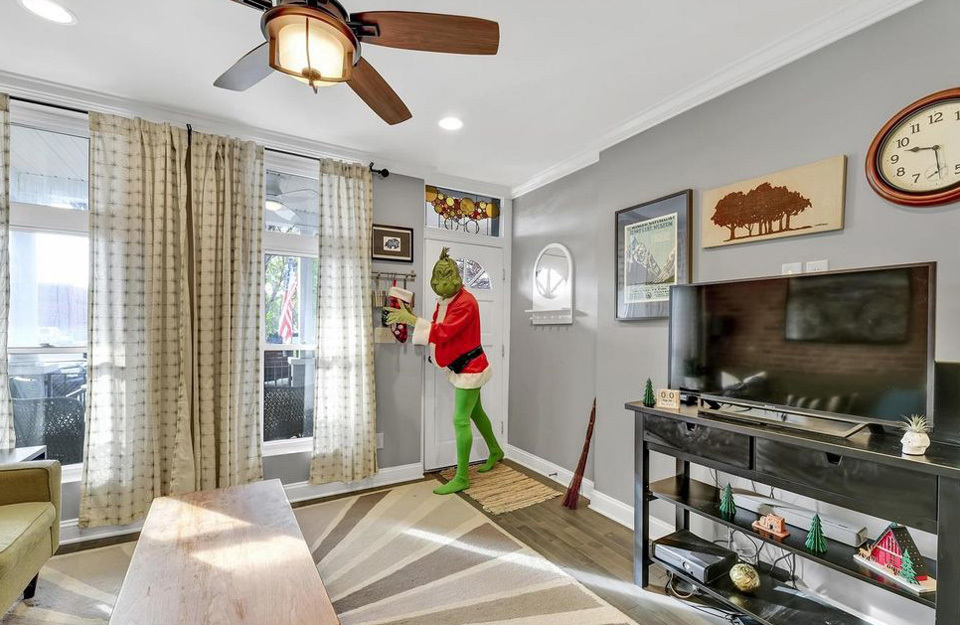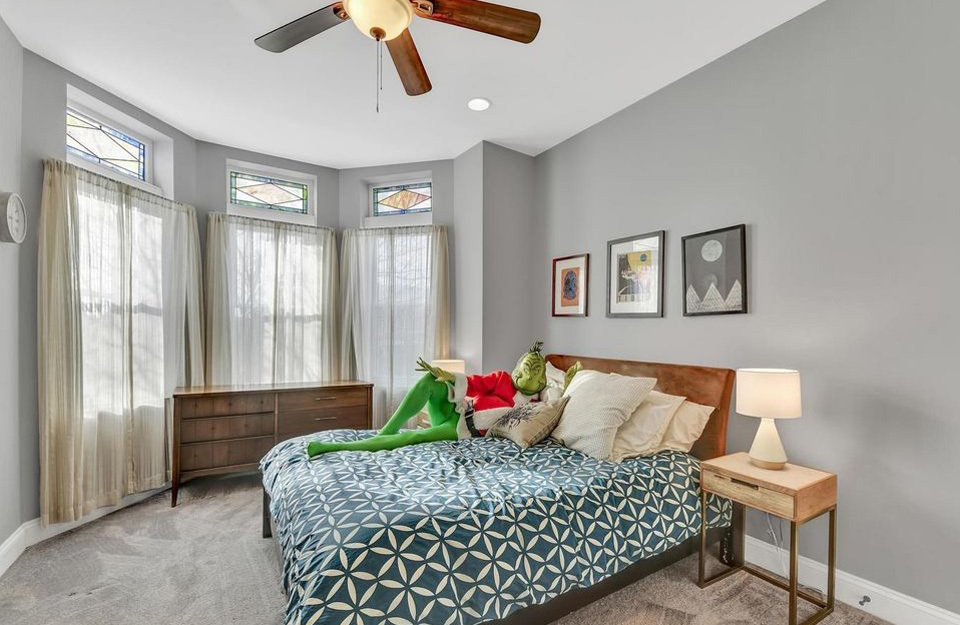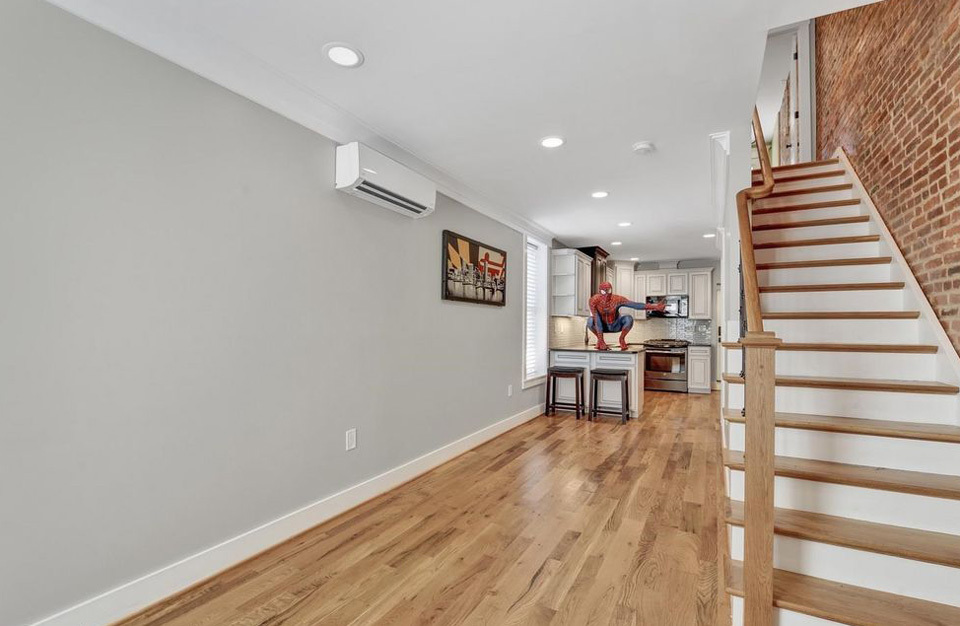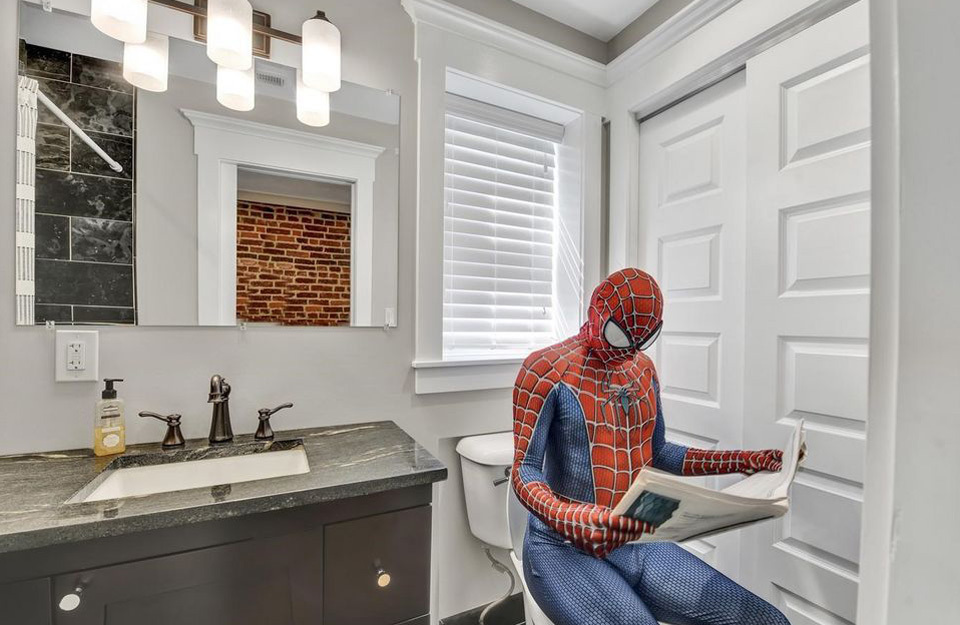 This trend has been successful for Dudley and her team but she thinks, just like any fad, it will soon pass. In the meantime, the team has several more listings coming up in the next few months that they plan to spruce up with some creative marketing.
"People think that we're crazy, but it gets talked about and shared and gets the house in front of more eyes than the standard marketing would," she said. "We have a hippo costume that we would like to use, so stayed tuned."