Why Baltimore is Fertile Ground for Socially Conscious Investing
Mindfully investing grows opportunity and wallets.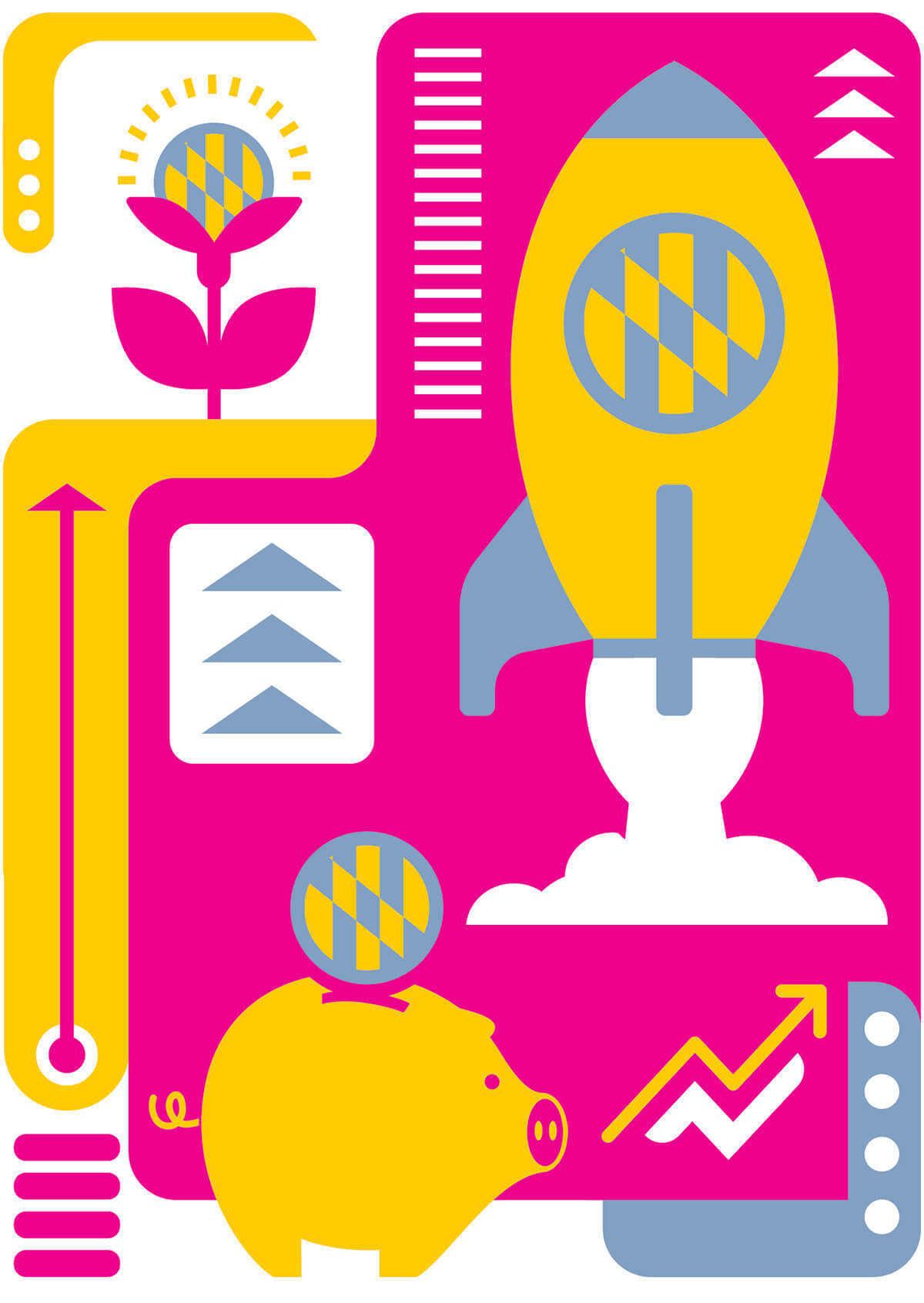 Baltimore is brimming with opportunities to make investments that are both good for your wallet and your conscience. Everyone can participate in this positive change, regardless of asset size. Being a socially conscious investor simply means being intentional about where you spend your money. Is the company you're investing in local? Diverse? Ethical?
"I think people have a misconception that making an impact and making returns are two separate things," says McKeever "Mac" Conwell II, founder and managing partner at RareBreed Ventures. "We're not a social impact fund, we don't have a diversity mandate, but 60 percent of the companies we invest in have under-represented founders, and several have very mission-driven objectives to create impact."
Conwell says he invests in them because they are poised for success. "The fact that those companies are also making an impact just aligns with the opportunity to make a lot of money," he explains. "Those two things don't have to be mutually exclusive."
Baltimore Corps co-founder and CEO Fagan Harris agrees. He says there are truly outstanding investment opportunities rising from the grassroots level.
"I increasingly see a lot of Black fund managers here in Baltimore City, people like Chris Grant or Venroy July, doing interesting and powerful stuff in the real estate space," he says. "They're looking for private equity placement and getting great returns, but also funneling investment into neighborhoods that need it."
Participating in a platform such as Kiva Baltimore (a Baltimore Corps partner) is a great way to get into investing, Harris says. The nonprofit underwrites zero-percent interest, zero-fee business loans up to $15,000 and facilitates crowdfunding on its online platform. A micro-lender, Kiva users can lend as little as $25 to individual entrepreneurs, providing them affordable capital to start or expand a small business.
"The idea of the everyday person being able to put money behind those individuals in their communities building the next big thing—it's a powerful one," Conwell says.
Change is happening from an organizational platform, as well. In that case, it's not always about investments but about companies being socially mindful when hiring contractors and vendors and providing support to minority businesses. The Greater Baltimore Committee (GBC) and Economic Alliance of Greater Baltimore announced a merger earlier this year. Shared goals are economic inclusion and breaking down silos and barriers so the entire city can grow, Calvin Butler, GBC chair, says.
The GBC doesn't directly make investments, rather it rallies its members around economic initiatives. One of its major projects is getting companies to sign contracts with minority suppliers and contractors, providing those small businesses not only with capital but also mentoring.
Butler says Baltimore Gas and Electric Company (BGE) serves as a model for the program. In 2014, 18 percent of BGE's total supply spending was with minority and women-owned vendors. At the end of 2021 that total was 41 percent.
Companies are leaning in differently today to talk about economic inclusion and social investing, Butler says. For example, Exelon launched a racial equity capital fund and several businesses within the GBC are hoping to contribute, which will provide access to capital for local minority-owned businesses.
"It's not a grant or a scholarship, it's an investment where we expect to see dividends," he says. "It's an evergreen fund, other businesses can use it and grow."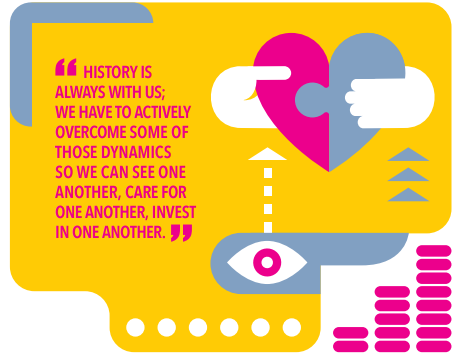 It's not enough to have progress in pockets, Butler explains, rather economic growth must happen in all areas of the city.
"When you can drive on the east and west sides of Baltimore and see thriving businesses because they have been funded with the necessary capital to grow, and they're hiring from those neighborhoods, and we have success stories and testimonials showing how this works and how we've leaned in to help, that's what success looks like," he states.
Harris says the city is full of hidden potential, the issue is actualizing it, and much of the problem comes from an inability to connect across lines of difference.
"This is not a place that has a lack of ideas, entrepreneurs, or leaders," he says. "But it is a place that historically has been divided. History is always with us; we have to actively overcome some of those dynamics so we can see one another, care for one another, invest in one another."
These actions are what will create jobs and buy-in for the city itself to move us all forward, he says. More economic growth pathways for people whose options were historically limited means a more vibrant city, Conwell says. He believes everyone can participate in making Baltimore an ideal place to launch businesses, adding if "the next big thing" is here, it means a huge assortment of jobs at a livable wage.
"We've seen the type of development that can come from something like Under Armour," he says. "Imagine if the city had 20 Under Armours, what we could be, how we would thrive."
It all starts with consumption, and everyone can work to make mindful choices about where they spend their dollars each day.
"Support local businesses is a message we hear all the time," Butler says, "but it is critical."