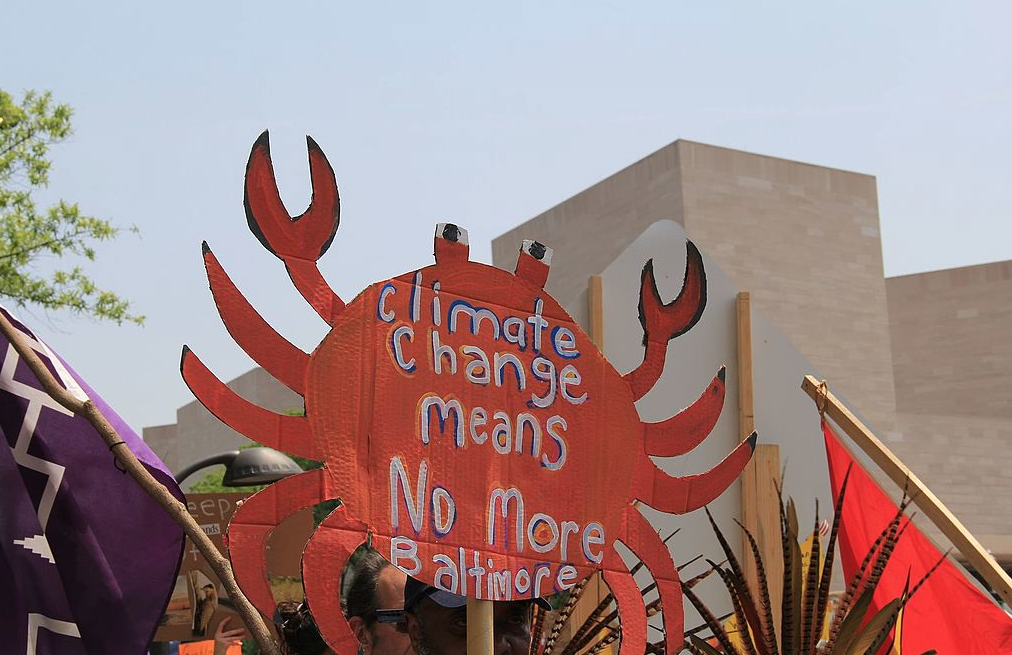 Wikipedia
Mayor Catherine Pugh and City Solicitor Andre Davis announced today that Baltimore has filed a lawsuit in state Circuit Court in an effort to hold fossil fuel companies accountable for climate change, alleging they knowingly contributed to "potentially catastrophic" consequences of sea-level rise and extreme weather events.
In filing the lawsuit, Baltimore joins a dozen cities to date, including New York and San Francisco, which have launched legal actions against 26 of the most powerful oil and gas corporations in the world—including Exxon Mobil, Shell Oil, Citgo, Chevron, and BP.
With 60 miles of waterfront and an economy built around one of the busiest ports in the world, Baltimore "faces growing costs to protect its residents, businesses, and infrastructure from rising seas and other climate change-related damages," the mayor's office said in a press release.
Beyond the potential harm to the Inner Harbor, port neighborhoods and local businesses from sea-level rise, city officials highlighted the potential for harm—and taxpayer burden—from more damaging and more frequent heat waves, droughts and storms.
"These oil and gas companies knew for decades that their products would harm communities like ours, and we're going to hold them accountable," said Davis, a formal federal judge hired by Pugh in 2017 to lead the city's law office. "Baltimore's residents, workers, and businesses shouldn't have to pay for the damage knowingly caused by these companies."
In January of 2015, Baltimore wrote about the already dire consequences of global warming on Maryland's Eastern Shore, and coming problems facing cities such Annapolis and Baltimore. In the past two years, the Baltimore region—most severely felt in Ellicott City—has been impacted by two "1,000-year" storms.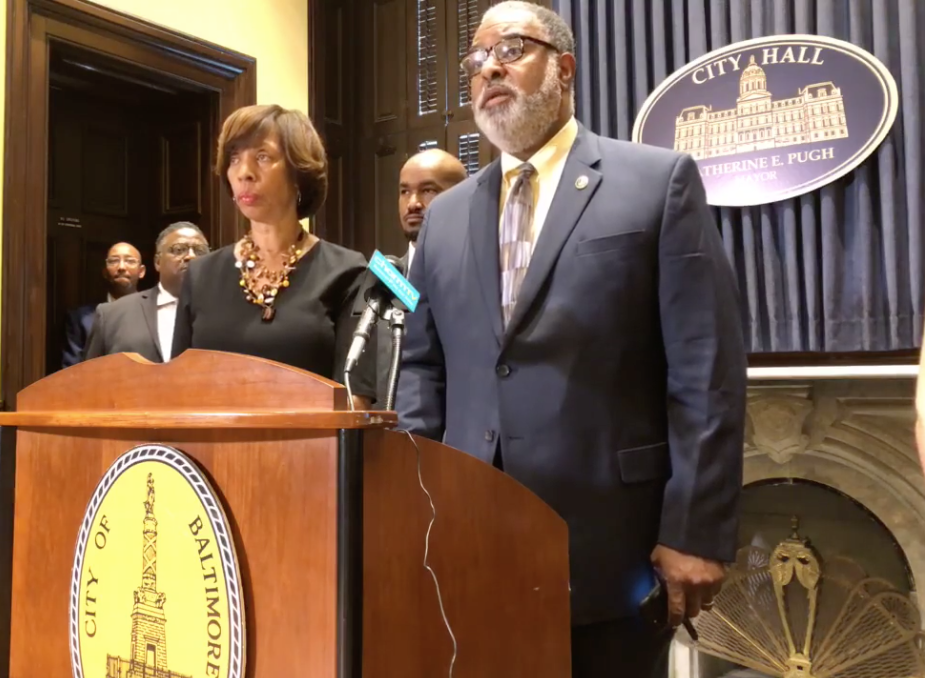 In making the announcement of the lawsuit, Davis said the litigation was modeled after the legal action that helped states recover Medicaid expenses from the tobacco industry.
"For 50 years, these companies have known their products would cause rising seas and the other climate change-related problems facing Baltimore today," said Davis. "They could have warned us. They could have taken steps to minimize or avoid the damage. In fact, they had a responsibility to do both, but they didn't, and that's why we are taking them to court.
In New York, a federal judge rejected New York State's lawsuit yesterday that would've made fossil fuel companies pay the rising cost of dealing with global warming-related issues. But that decision did not dissuade Davis, who noted that a ruling has not yet been made in an appellate court.
"The founding fathers would approve of this lawsuit," he said Friday, mentioning federalists Madison, Jefferson, and Hamilton. "They understood that states and localities have a role to play, and state court judges have an important role to play to ensure that justice is delivered to the people."
The City of Baltimore will be assisted by outside counsel from Sher Edling LLP, a San Francisco-based firm specializing in environmental cases.
According to the Baltimore Office of Sustainability, climate change is already impacting city residents. Their website notes that as global warming continues, the city will face more extreme temperatures, increased demand for energy for cooling power, greater fluctuations between flooding and drought, extended heat waves, and an increase in incidences of asthma and other respiratory ailments.
"Part of what we allege is that their campaign of deception and burying the science they knew—the climate science they knew beginning in the late 1950s—[is that] it forestalled meaning regulation of the industry," said Suzanne Sangree, senior public safety counsel in the Baltimore City Law Department. "It also prevented the development of alternative energy sources and alternative technology that could be used by the city and so part of what we seek is the cost of adapting, the cost of developing and converting to more sustainable technology."