Caves valley golf club in Owings Mills, Maryland
Special Advertising Section
Destination: Baltimore County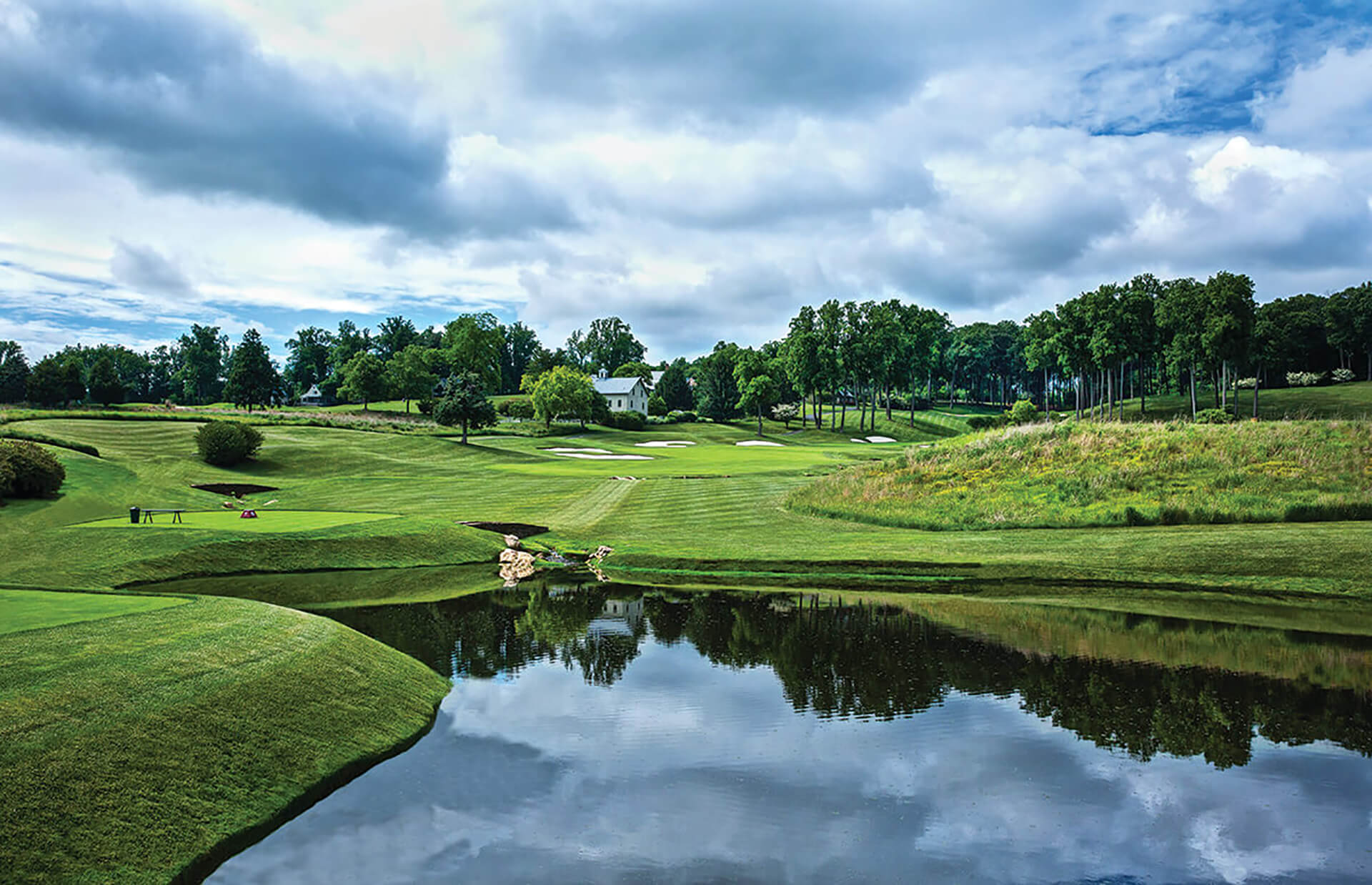 Here's a primer on one of the premier playgrounds in the region.
NOTHING CAUSES CABIN FEVER quite like a historic pandemic, and now, with the health crisis abating, the entire nation is chomping at the bit to get out of the house and on the road.
Where will they head? Many will steer for Baltimore County, a diverse community that stands out from other destinations by offering something for everyone.
Easily accessible from any point in the eastern U.S.—whether by car, train, or plane—it's known for its array of activities, from watersports and other recreational opportunities along its 214 miles of Chesapeake Bay waterfront to its lush parks, countless hiking and biking trails, and its storied reputation as an equestrian hub. But it's also a prime destination for golfers, as well as offering lots of events, arts and culture, historical sites dating back almost 400 years, and great restaurants, plus a number of wineries and breweries that offer tours and tastings.
Below, we lay out a user-friendly visitor's guide that makes it easy to make the most of all those offerings, including tipping you off on some things that even a lot of Marylanders might not have known about.
"Located in the heart of Maryland, now is the perfect time to explore—or rediscover—everything Baltimore County has to offer," Baltimore County Executive Johnny Olszewski said. "From our rolling hills and scenic waterfront to our nationally recognized dining scene, and America's only Guinness brewery, we can't wait for you and your entire family to see for yourself and begin making new memories together."
So it's time to pack up the mini-van and come visit us! Whether you're taking a long-awaited vacation or just looking for a weekend getaway, we promise you won't have time to do everything on this list.
Charms of the County
Discover the best of the outdoors, arts, dining, and entertainment in Baltimore County.
Jump to Section
---
Catonsville Arts and Entertainment District
Catonsville, aka Music City Maryland, is home to art galleries, music shops, and weekly outdoor concerts throughout the summer at Lurman Woodland Theatre, which are free and open to the public. Residents proudly sport "Life is Great in 21228" bumper stickers, and for good reason. In 2019, the Maryland State Arts Council designated Catonsville as the first designated Arts and Entertainment District in Baltimore County. In addition to year-round arts hubs in the community, like Maker Practice, a maker space for creatives, and the Baltimore County Arts Guild in Catonsville, the town also hosts parades and festivals throughout the year, including an arts and crafts festival, book festival, music fests, a lively downtown farmers market, a huge Fourth of July parade, and more activities throughout the year.
---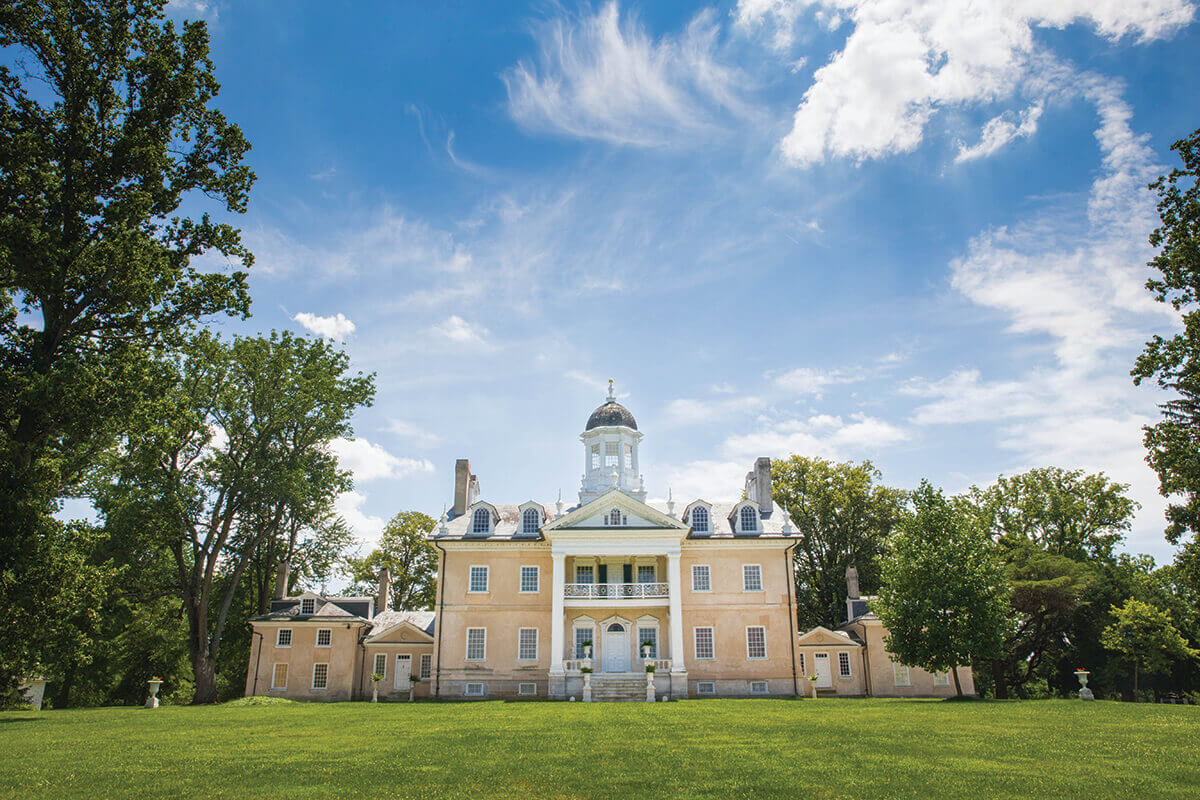 Hampton National Historic Site
This 18th-century estate near Towson was likely the largest private residence in the country when it was built in 1790. Owned by the Ridgely family, the mansion and grounds included tobacco barns, stables, and slave quarters at the time, some of which have been preserved. The mansion not only shows off late-Georgian architecture but gives us a storied history of America through the past 200 some years. The mansion and its surrounding grounds were designated a National Historic Site in 1948 and is now managed by the National Park Service.
Virtual tours are available of the mansion and the lower farm. Grounds and rest rooms are open at Hampton for foot traffic. Guided tours are expected to resume shortly, but visitors are encouraged to download the National Park Service (NPS) free app, which was developed by Hampton's staff and features an audio tour, location, wayfinding information, and historic imagery.
---
Diggs-Johnson Museum of African American History
This museum in Granite houses a collection of thousands of photographs and artifacts (and growing) that tell the story of African-American life in Baltimore County. Located inside what was once Cherry Hill African Union Methodist Protestant church, built in the 1800s, the museum is an invaluable resource for information on the community of Granite, where slaves once worked in granite quarries that dotted the area.
---
Bengies Drive-In
Bengies Drive-In in Middle River can claim bragging rights for having the biggest movie screen in the U.S. (52 feet high by 120 feet wide)—and it became one of only a few places to safely watch a movie during the pandemic in a community environment. Now in its 66th season, Bengies continues to bring a sense of old-time fun for all ages.
---
The Gordon Center
The Arts & Culture department of the Baltimore Jewish Community Center oversees this venue in Owings Mills, which hosts theater, dance, music, comedy, literature, and film programs for all ages and features local, regional, national, and international artists.
---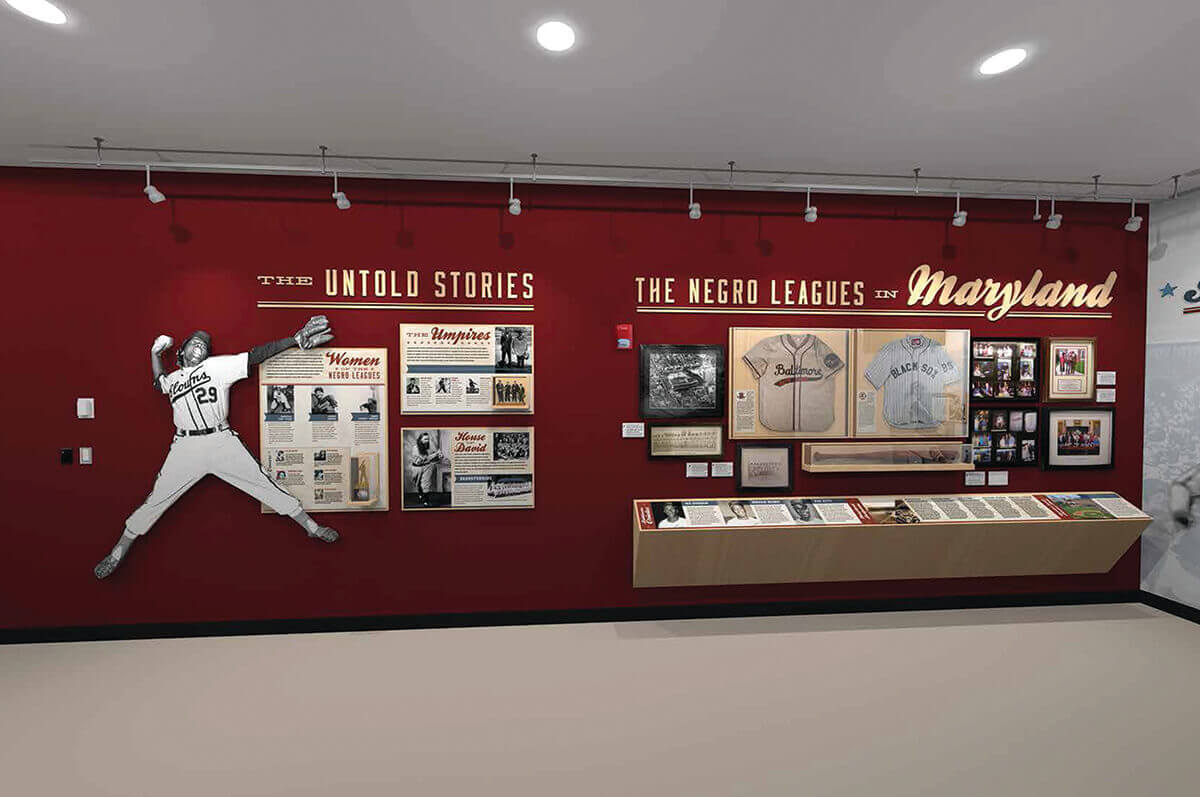 Hubert V. Simmons Museum of Negro Leagues Baseball
This hidden gem in Owings Mills tells the story of the Negro Leagues Baseball from the 1800s to the 1950s—and specifically Baltimore's Black Sox and Elite Giants—through photos, books, interviews, oral history, artifacts, and memorabilia. Tucked inside the Owings Mills branch of the Baltimore County Public Library, the museum was founded by former Negro Leagues Baseball player Hubert V. "Bert" Simmons, his wife, and friends and opened in its permanent home in the Owings Mills library in 2014.
---
Divine's Gravesite
Divine, John Waters' film star and muse, continues to be celebrated in film, books, art exhibitions, and murals after his death in 1988. Fans of this eccentric and beloved drag-queen icon can visit his final resting place at Peaceful Prospect Hill Cemetery in Towson and find his gravesite. It's the one that's graffitied with lipstick and adorned with plastic pink flamingos and flowers. RIP, Harris Glenn Milstead.
---
Asian Arts & Culture Center
This little-known gem has brought Asian art to life for 50 years on the Towson University campus, operating as a nonprofit within TU's Center for the Arts. With continual art exhibitions featuring traditional and contemporary work, live music, and performing arts events, as well as its annual Asia North festival, the AA&CC team aims to serve as a catalyst for conversation and education by engaging with the Baltimore community.
---
Fire Museum of Maryland
Showcasing over 250 years of urban firefighting in America, the Fire Museum of Maryland is one of the largest fire Museums in the country. You can see over 40 pieces of apparatus, as well as a working fire alarm office and the Baltimore City 1871 Engine 8 fire house. It also hosts events.
---
Baltimore County boasts many storied golf traditions. Home to five championship public golf courses, a U.S. Top 50 ranked driving range, not to mention the host of the 2021 BMW Golf Championship in August, the golfing opportunities here are unique, serve a variety of skill levels and price ranges, and are honored with industry accolades.
Each of the five Baltimore County public courses is located near a major interstate, offers food and beverage options onsite, and is open to county residents and visitors alike.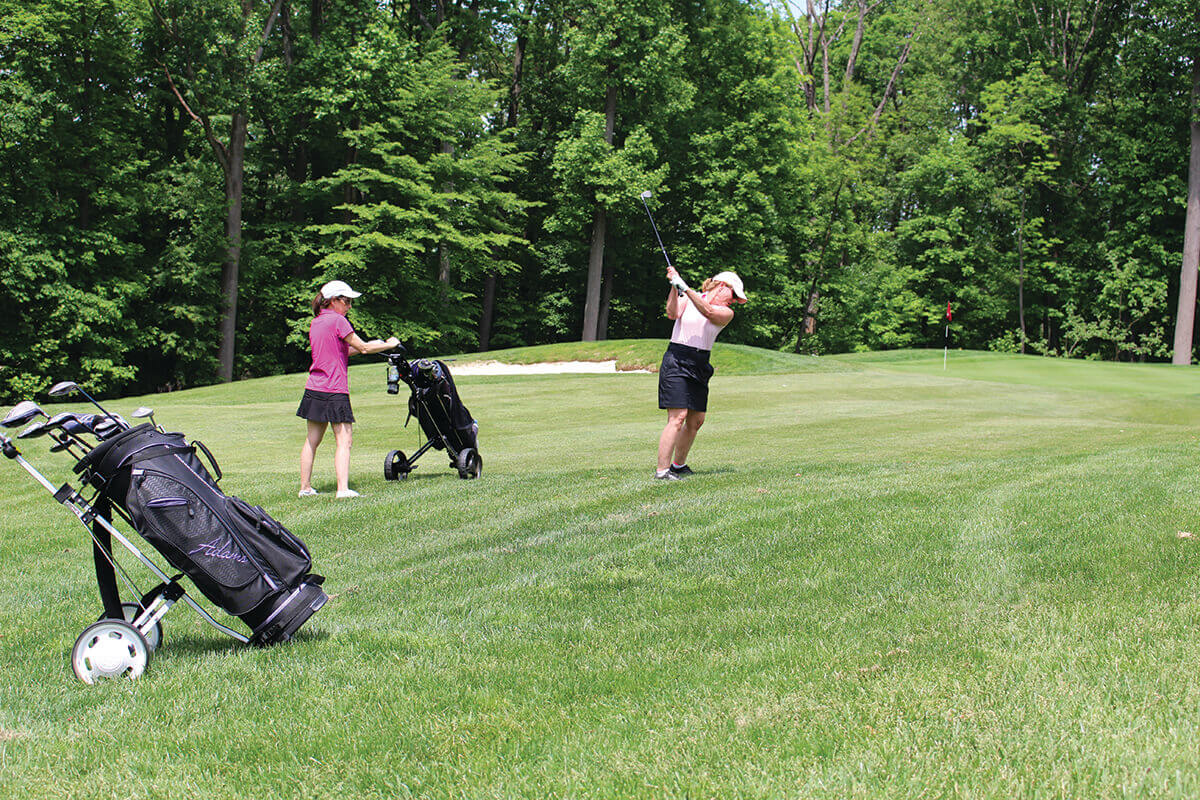 Fox Hollow Course and Training Center
The Golf Range Association of America has named Fox Hollow Course and Training Center in Timonium one of the Top 50 Public Golf Ranges in the country for seven years and counting. With more than 60 hitting stations, 20 of which are fully covered in the event of inclement weather, one of the perks of this course is its wide spectrum of options, as it caters to the beginner and advanced golfer alike. And, as the name implies, golfers of various skill levels can register for group or individual lessons with expert golfers.
An extra perk? For golfers who work daytime hours, the driving range features "up lighting", which allows them to better view their ball flight during evening practice.
---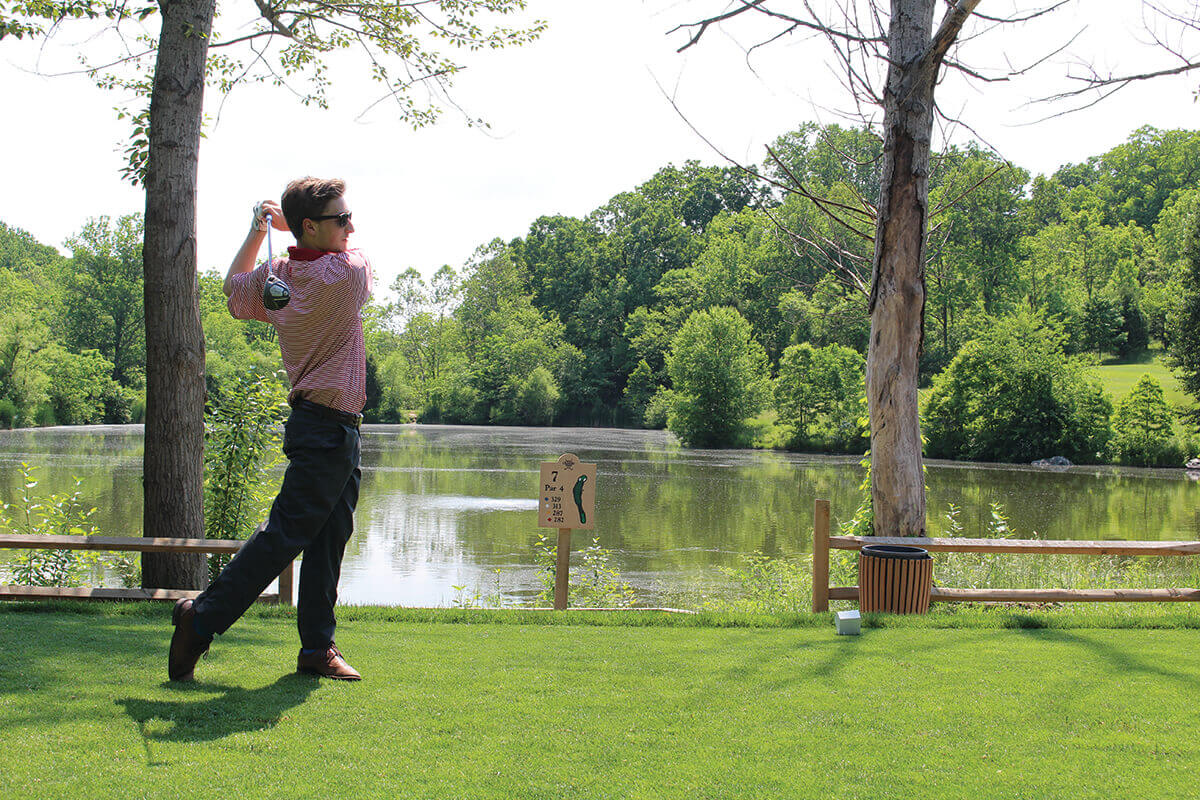 Diamond Ridge
Diamond Ridge in Windsor Mill is one of the most scenic golf courses in the county. In addition to its driving range with 45 hitting stations, it offers a pavilion for events, a golf shop, and food and beverage options. It welcomes golfers of all skill levels and shares a clubhouse with the nearby Woodlands golf course.
---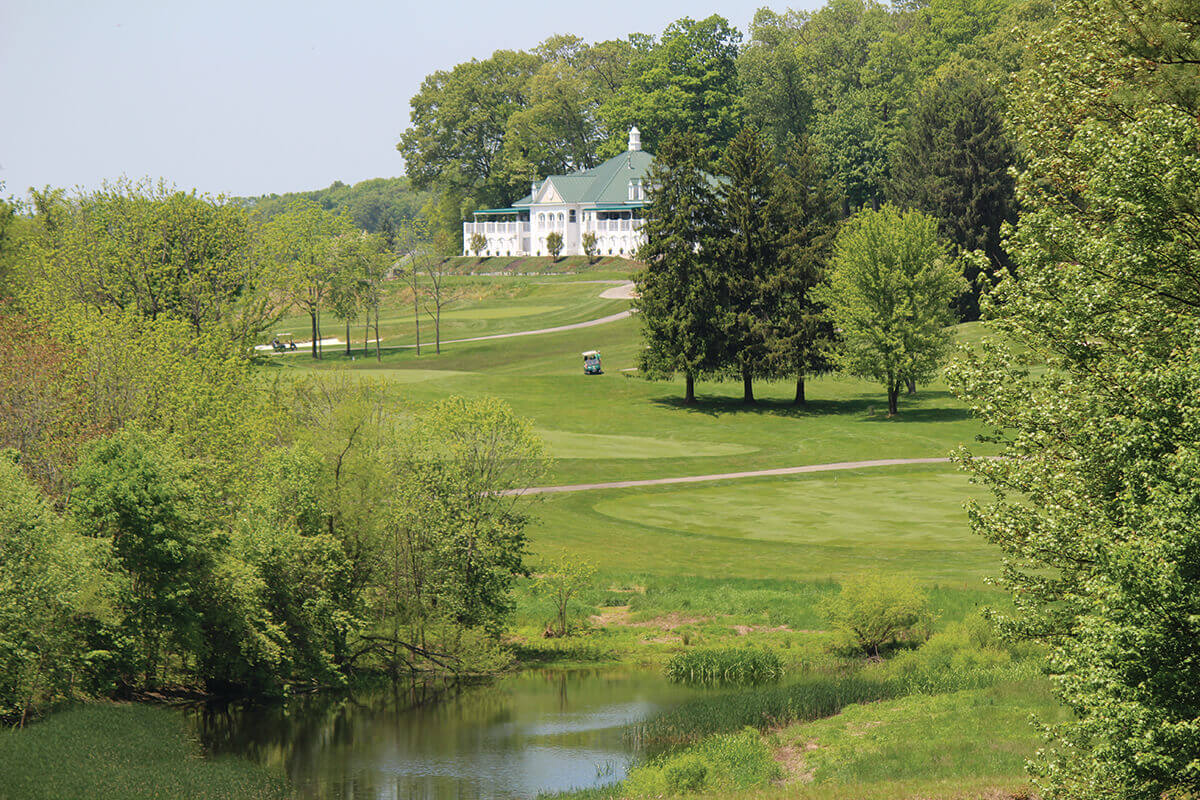 Greystone
Advanced golfers will love Greystone Golf Course in White Hall, which offers 18 holes of challenging golf. The course, designed by Joe Lee, architect of the courses at Walt Disney World, features ponds, hardwood trees, wetlands, and native vegetation. Stopping in the newly renovated Greystone Grille for a meal is an excellent ending to a day on the course.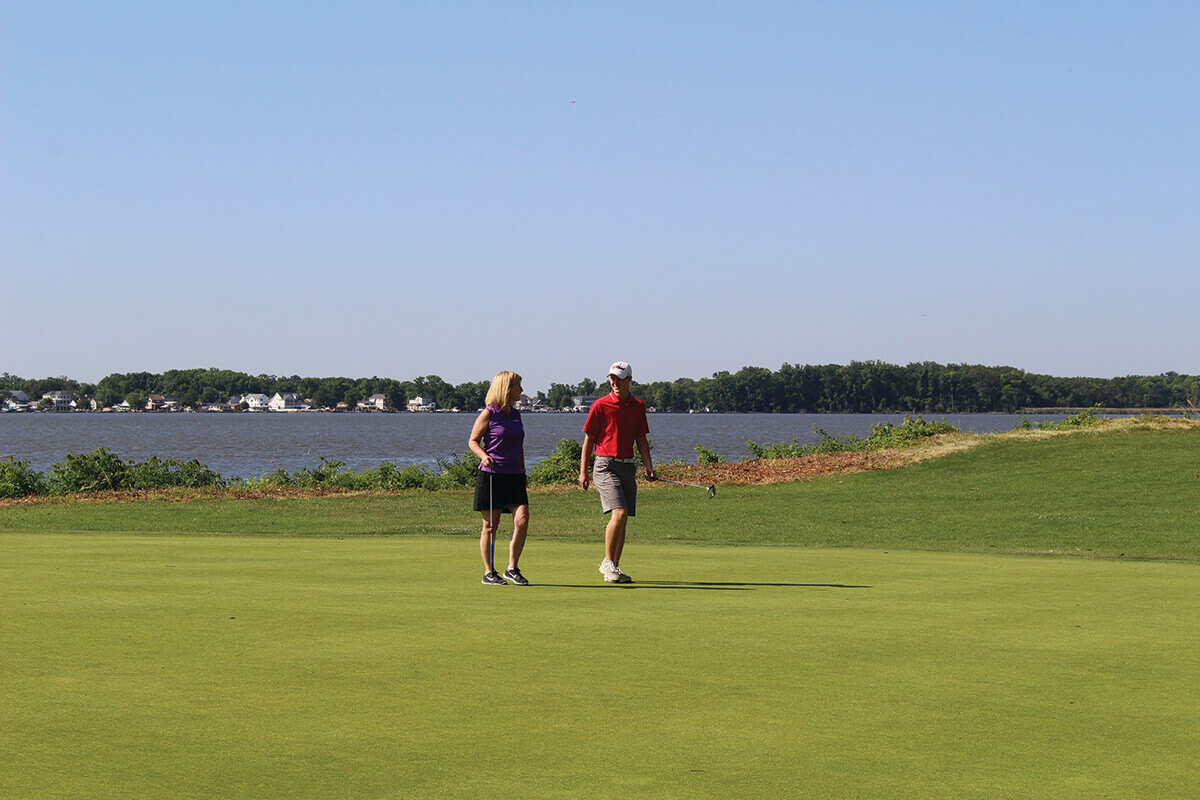 Rocky Point
As the only waterfront course on the Chesapeake Bay's western shore, Rocky Point in Essex is known for its views. Natural wetlands throughout the course add even more to the picturesque setting. Golfers can make use of the tee boxes to take in the scenery or check out the pavilion that overlooks the bay.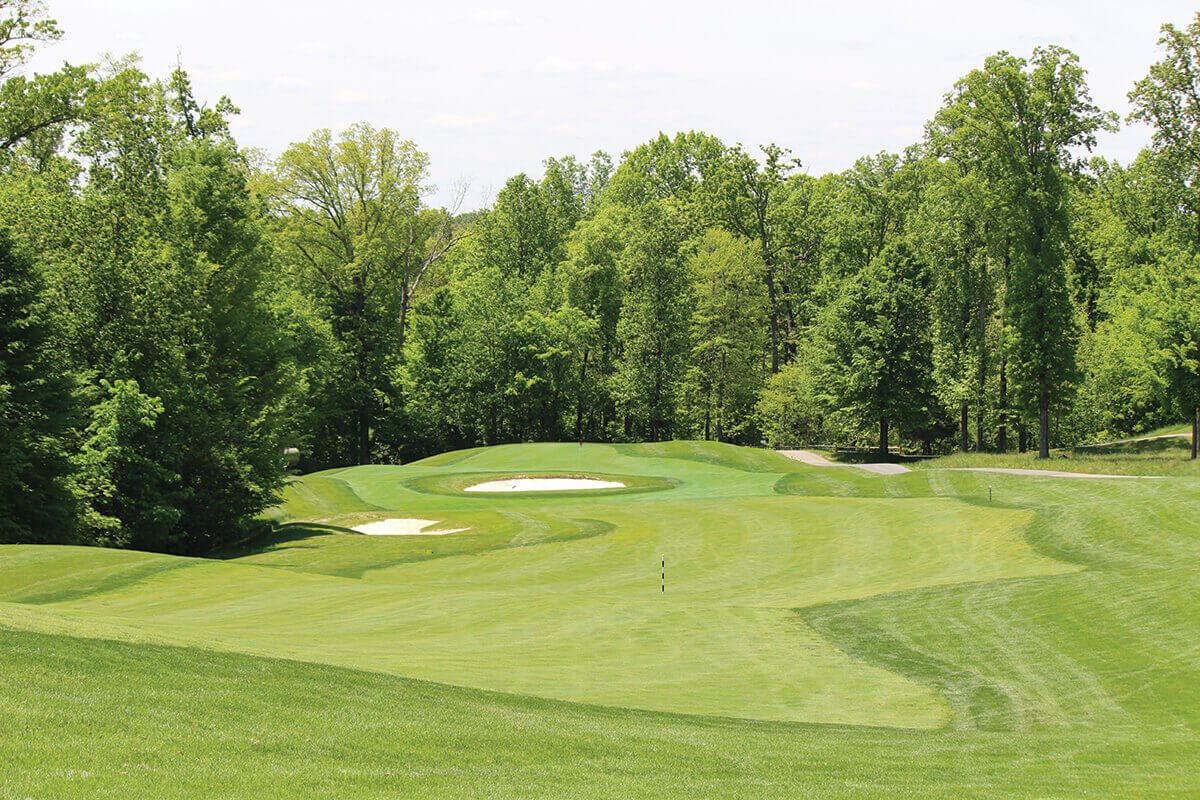 The Woodlands
Tucked away among rolling hills and old trees, Woodlands in Windsor Mill offers 18 holes in a lush setting. The Woodlands shares a clubhouse with Diamond Ridge for events of all kinds. It's "the best public course in the Baltimore suburbs," according to Washington Golf Monthly.
---
Umami Mediterranean Kitchen
A vegan option on Catonsville's main street, this small eatery offers a fusion of Indian and Greek dishes, served fresh and creatively. Think kabobs, naan, hummus, and babaganoush.
---
Conrad's Crabs & Seafood Market
The seafood market in Parkville and Perry Hall and Conrad's Seafood Restaurant, Perry Hall serve up award-winning seafood: fresh fish, a full raw bar daily, and live and steamed crabs. Captain Tony Conrad has been a commercial waterman for the past 17 years and brings his catch from boat to table.
---
Tacos Tolteca
This Dundalk fresh-Mex grill serves everything you could want from a Mexican restaurant, including, of course, tacos: traditional street tacos, fish tacos, vegan tacos, and chef specialties.
---
Grind & Wine
This Randallstown favorite offers all-day casual dining for locals and visitors alike—think food, coffee, pastries, spirits—and is popular as a welcoming place to meet, hang out, eat and drink at any time of the day, seven days a week.
---
La Food Marketa
At this Quarry Lake destination, Chefs Chad Gauss and Johntay Bedingfield feature a blend of American flavors that are fresh, fun, comforting, and easily understood. Its bar is popular, and it has outdoor seating and takeout.
---
The Oregon Grille
This is first-class dining that makes lots of "Best of" lists. Located in the heart of Maryland's beautiful horse country, it serves creative classic American cuisine, including prime dry-aged steak and fine grilled fare, in an elegantly renovated 19th century stone farmhouse in Hunt Valley.
---
Jake's Grill
Jake's is a popular Cockeyville BBQ joint offering pit beef sandwiches, smoked ribs, and a casual, neighborhood vibe. Food & Wine dubbed one of their creations Maryland's best sandwich.
---
Breweries + Wineries
Basignani Winery, Sparks
B.C. Brewing, Hunt Valley
Big Truck Farm Brewery, Parkton
Boordy Vineyards, Hydes
DeJon Vineyards, Hydes
Farmacy Brewing, Reisterstown
Guinness Open Gate Brewery & Barrel House, Halethorpe
Heavy Seas Beer, Halethorpe
Key Brewing Company, Dundalk
Pooles Island Brewing Company, Middle River
---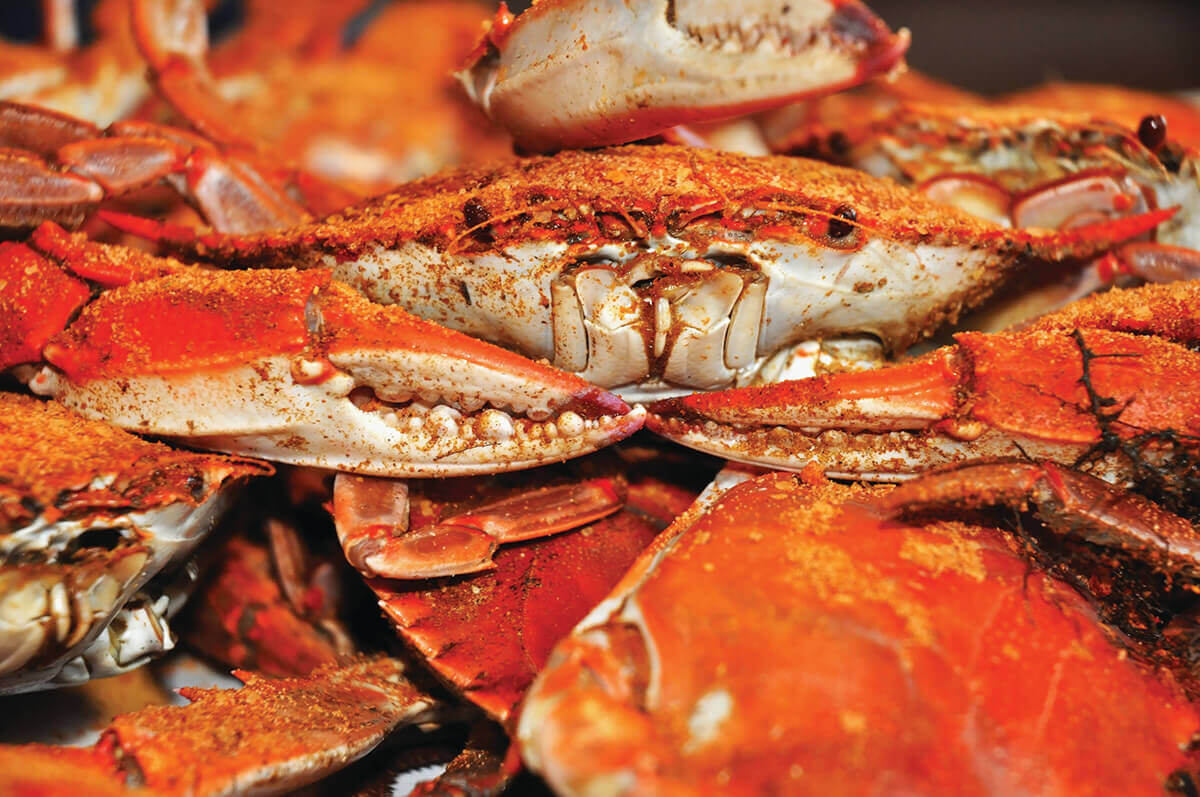 Tiki Lee's Dock Bar
Perhaps the closest you can get to the beach feeling in Baltimore County, this Sparrows Point favorite has both location and great food. Says one loyal customer, "The venue totally transforms you to a different era—gorgeous interior and perfect for a special night!"
---
Bowleys on the Bay
This reinvented restaurant at Long Beach Marina in Middle River has something of a tropical vibe, where favorites include corn and crab chowder, wild Rockfish filet, coffee rub filet, and Italian sea scallops.
---
Crazy Tuna Bar and Grille
Park your boat or car at The Crazy Tuna Bar & Grille, a waterfront Tiki-bar-esque destination serving everything from lite fare to amazing fresh seafood entrees. Located on Hopkins Creek in Middle River, they offer 45 free transient boat slips.
---
Hard Yacht Cafe
This low-key eatery in Dundalk fills tables by dishing out classic American seafood such a fish tacos, plus beer, cocktails, and wine.
---
Dock of the Bay
As the name implies, this restaurant tucked behind Craighill Lighthouse is truly on the water and offers gorgeous views any time of day.
---
Island View Waterfront Cafe
Built during the Prohibition era as a waterfront dance hall and picnic grove for city folks to escape the heat, the building was renovated in 2000 to become the cafe it is today, with spectacular views of the Chesapeake Bay.
---
Seasoned Mariner
A seating option for every mood: cozy indoors in the main dining room, an elegant secondary dining room with a romantic view of the water, a lounge, and an outdoors deck and pier, plus a playground area for kids.
---
Sue Island Grill and Crab House
Along Sue Creek, this crab house has indoor dining and bar seating, an outdoor tiki bar and patio seating, plus live music.
---
Sunset Cove
Considered to be Middle River's original beach bar and restaurant, Sunset Cove welcomes visitors by car and boat to enjoy dinner on the beach.
---
Rocky Point Park and Beach
If it's swimming you're after, plan to hit the swimming beach at Rocky Point Park in Essex, slated to open this season. Located at the mouth of Back and Middle rivers on the Upper Chesapeake, the park is a year-round destination for fishing, boating, biking, and picnicking. Swimming is permitted from Memorial Day weekend through Labor Day from 10 a.m. to 6 p.m.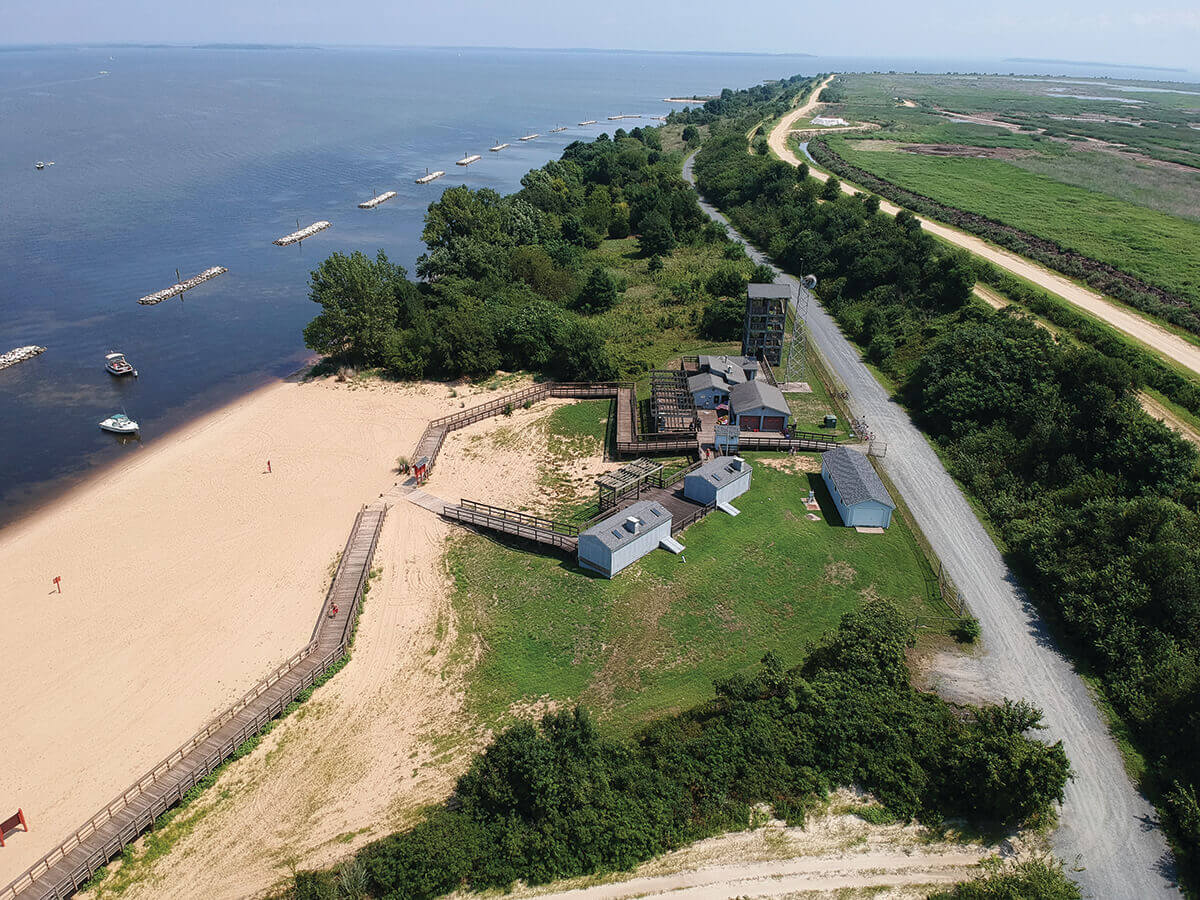 PHOTO BY STEPHEN BADGER/MARYLAND DEPARTMENT OF NATURAL RESOURCES
Hart-Miller Island
The small Hart-Miller Island on the Chesapeake is accessible only by boat, perhaps making it all the more enticing. Campsites (first come, first served) are available May through September, and its sandy beach is a relaxing place to take a dip or soak in the sun.
---
Miami Beach Park
Grab a kayak, canoe, or paddle board rental from Eastern Watersports, and head to Miami Beach Park in Middle River, open on weekdays from sunrise to sunset. Swimming is not permitted at the park, but it offers plenty of other ways to take in the serene landscape: hike the nature trail, picnic, or bike.
---
Baltimore County Sailing Center
This nonprofit sailing center on the shore of Hawks Cove in Essex brings together people of all ages to experience the joy of boating. They offer programs and lessons for all levels, and every Friday night beginning at 5:30 p.m., they host a six-race series, open to sailors of all ages. Families and friends are invited to pack picnics and watch.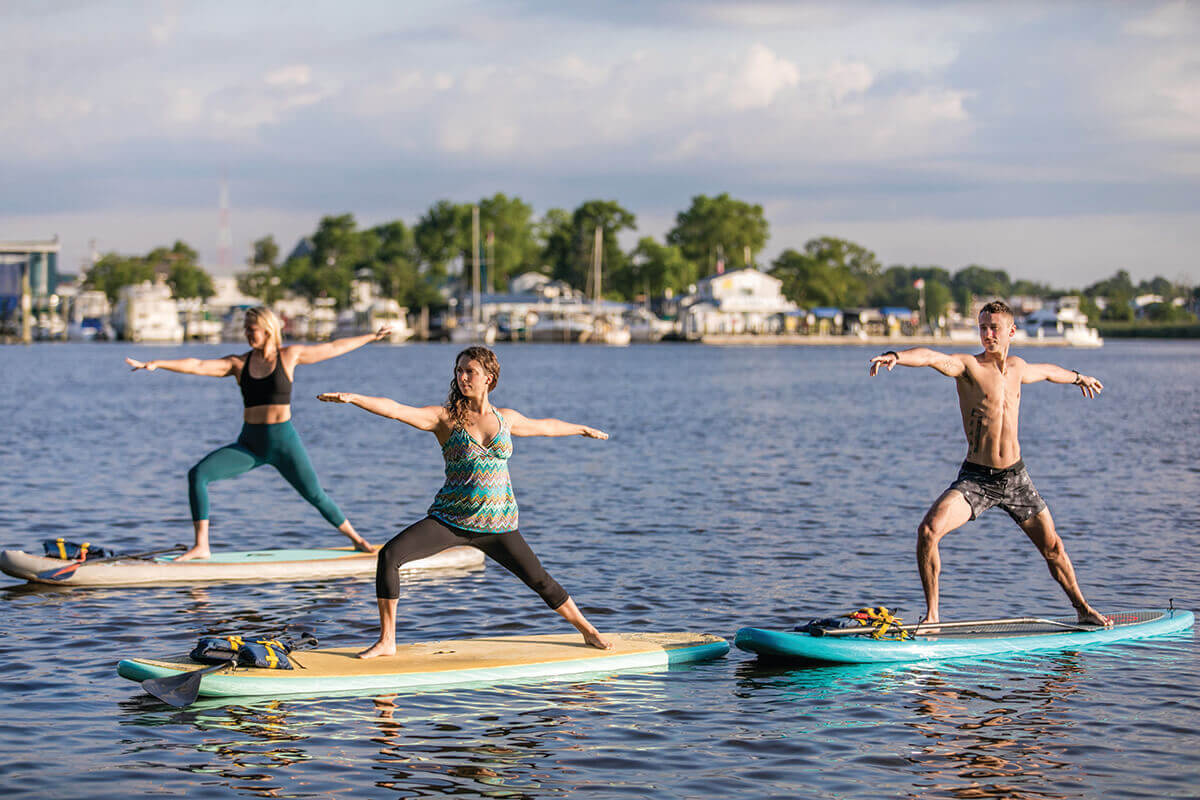 B'More SUP
This business offers paddle boarding tours and experiences, as well as SUP lessons, tours, and FloYo fitness classes, as well as board sales and events.
---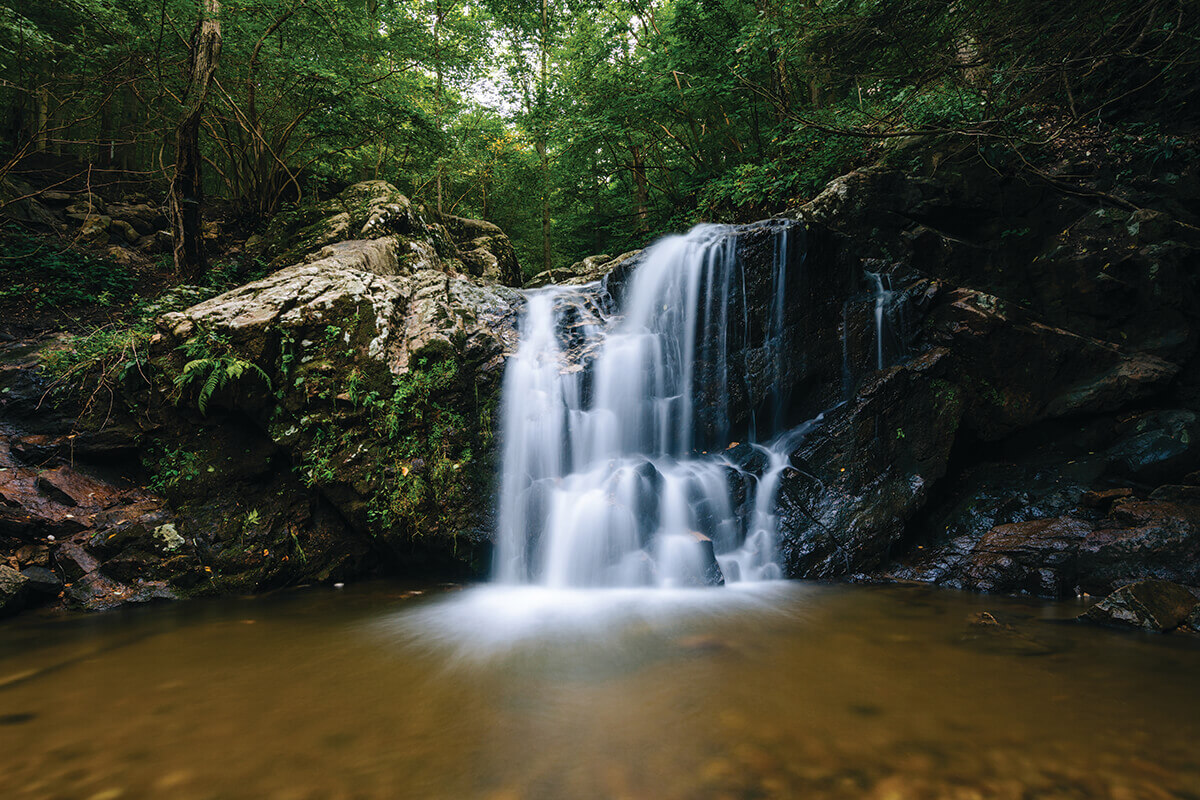 Patapsco Valley State Park
Waterfalls, ruins, historic railroad bridges, swinging bridges, miles of trails and waterways—Patapsco Valley State Park has a lot to offer in all four seasons. At the heart of the park, which spans across Baltimore and Howard counties, is the Patapsco River, excellent for canoeing and kayaking or just splashing around. Guests can hike the Cascade Falls Trail to a waterfall and swimming hole, or picnic at the Hollofield, McKeldin or Daniels areas. The park is known for its abundance of lush, scenic, and diverse trails—more than 200 miles of them—for hikers, mountain bikers, and horseback riders, and also offers a variety of camping options (cabin rentals and tent and RV sites), fishing, and hunting.
---
Beaver Dam Swimming Club
Beaver Dam Swimming Club in Cockeysville is best known for its freshwater quarry and rope swing, but for young children and those who are a bit skittish about swimming in the 40-foot-deep quarry, the recreational site also has two manmade swimming pools. Volleyball courts, wooded picnic areas, and a concession stand onsite complete the package and make it easy to spend an entire day here.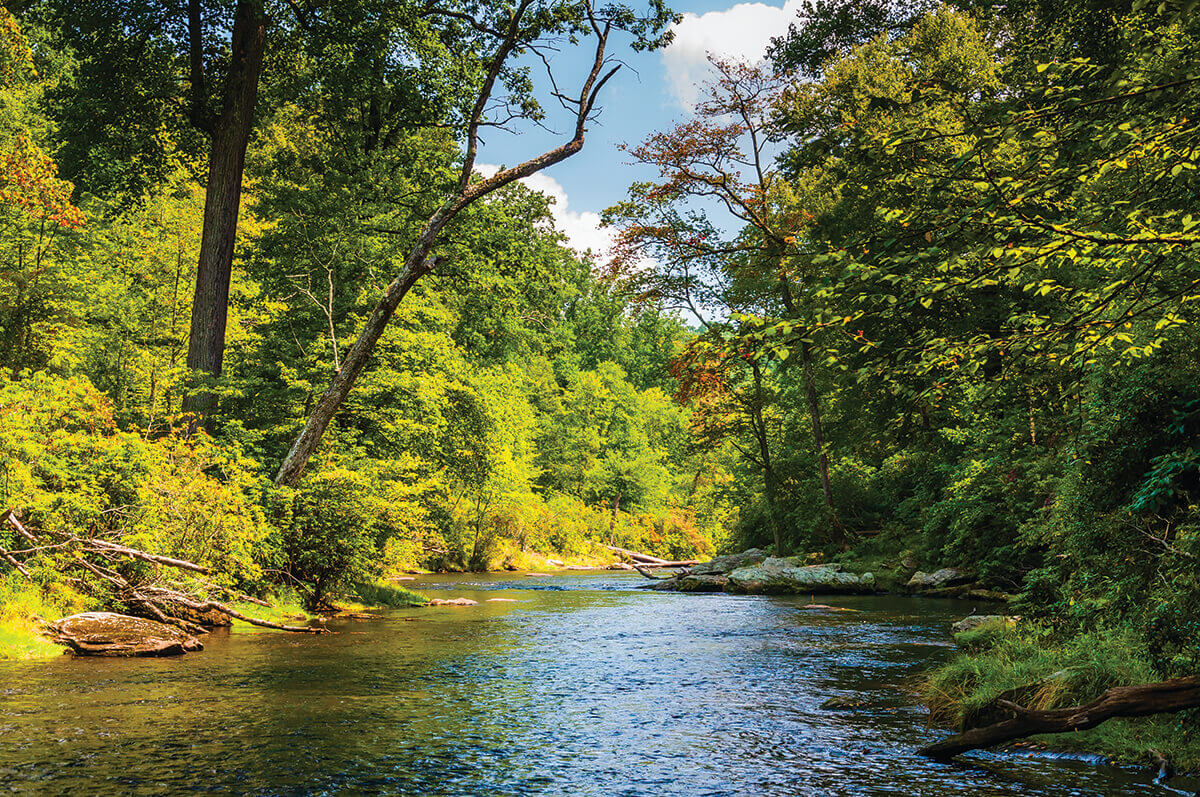 Gunpowder Falls State Park
Gunpowder Falls State Park boasts 18,000 acres across Baltimore and Harford counties, making it Maryland's largest state park. Featuring Gunpowder River and Big and Little Gunpowder Falls, the park offers diverse water trails, hiking trails, a swimming beach, fishing, horseback riding, boating (rentals available), a marina, and several picnic areas. Bicyclists will appreciate the Torrey C. Brown Rail Trail, a multi-use trail that runs from Ashland to the Pennsylvania line and passes through historic towns, the Monkton Train Station (now a museum and gift shop), and Sparks Bank Nature Center. Also worth a stop, the Jerusalem Mill Historic Village is located in the oldest part of the park and features a restored gristmill and the park headquarters and visitor center in what was once a 18th- and 19thcentury Quaker settlement.
---
Irvine Nature Center
A day-use park in Owings Mills, Irvine Nature Center offers across its 211-acre property hiking trails, native plant gardens, wetlands, and a Native American Site that features dwellings, structures, and tools of indigenous people, as well as indoor exhibits and activities for all ages.
---
Loch Raven Reservoir
Loch Raven Reservoir is one of the most popular—and yet pristine— natural areas in Baltimore County. The reservoir is ideal for canoeing, kayaking, and fishing and is a beautiful place to take in water vistas and a variety of birds, including waterfowl and the occasional bald eagle. The location offers more than 60 miles of hiking trails meander along the banks of the reservoir.
---
Cromwell Valley Park
Cromwell Valley Park in Parkville is home to historic Lime Kiln Bottom, where multiple lime kilns, a log house, a limestone quarry, and the "balancing reservoir" built in 1922 are onsite for viewing. The park is open for day use and invites nature lovers to wander its grounds for hiking, birding, and picnicking, too.
---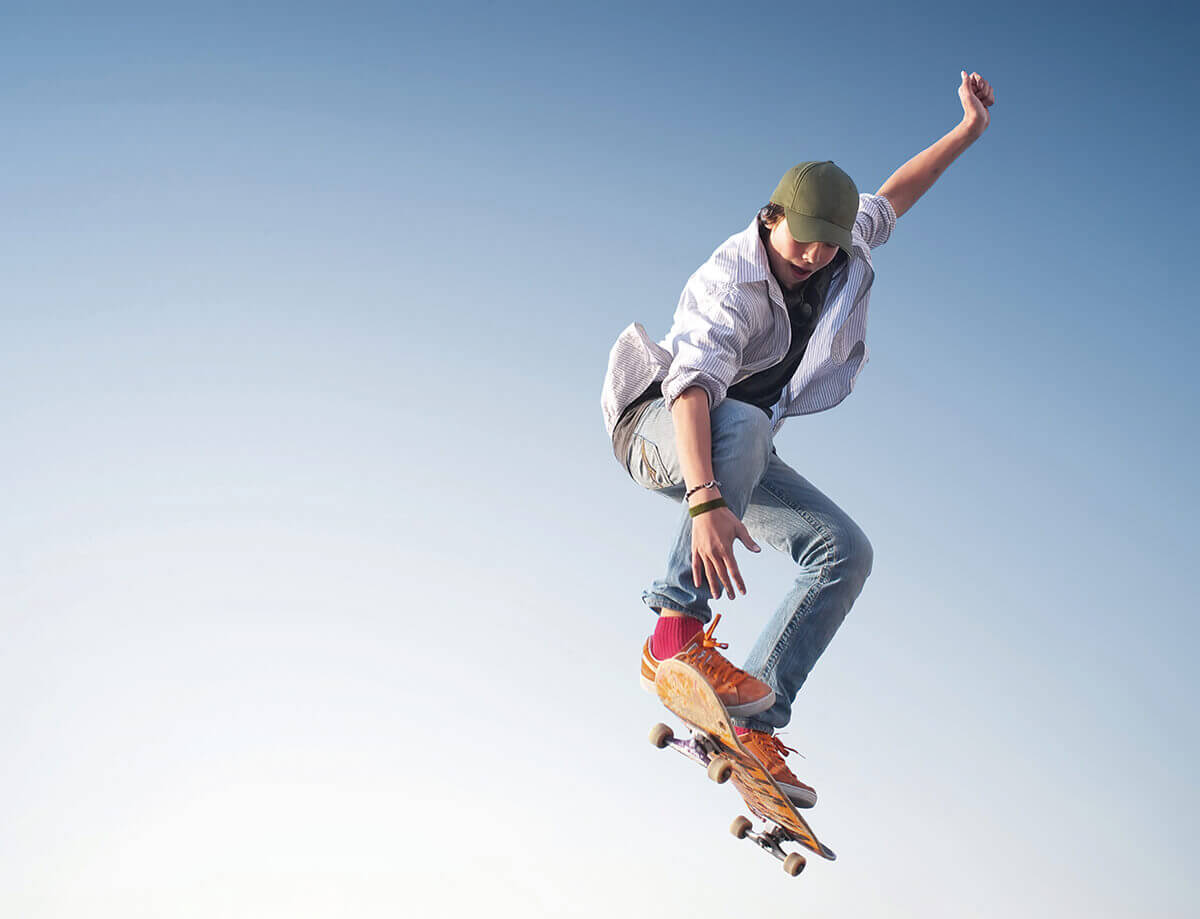 Ramps, jumps, grinding rails, half pipes—three skate parks in the county offer a variety of features that keep skateboarders and rollerbladers moving and challenged to up their skills. All parks are free to use, but skaters must register with the park's community office. The parks are spread apart for the sake of convenience:
Hannah More Skate Park in Reisterstown, Cockeysville Skate Park at County Home Park, and Sandy Hills Skate Park in Halethorpe, which features an "old school," large concrete skate bowl, artfully—and appropriately—graffitied.
Find the Best in Baltimore