The Chatter: June 2016
Overheard at Bread & Cheese Creek, Wockenfuss Candies, and Boundary Block Party.
Water Works

Plainfield Road, Dundalk
April 2, 2016
It's raining, but not enough to dissuade the volunteers, now pulling on ponchos along with hip waders. About 150 friends, neighbors, and students are gathering in John Long's yard for the annual spring cleanup of historic Bread & Cheese Creek, which this morning means trying to avoid getting wet from above as well as below.
"Amazing turnout, isn't it?" laughs the good-natured Long, loading metal signposts dug from the creek into a recycling cart. He launched the nonprofit Clean Bread & Cheese Creek in 2009 after purchasing his father-in-law's bungalow-style house, which sits alongside the stream.
According to local lore, Bread & Cheese takes its name from the War of 1812's Battle of North Point, when it served as a popular spot for soldiers to rest and eat their rations—although the true story behind the name isn't clear. Not in dispute, however, is that the creek, adjacent to Merritt Boulevard shopping centers, had been a mess for decades.
Over the past seven years, Long's army has pulled some 112 tons of trash from the 3.7-mile waterway, including 328 shopping carts, 429 tires, 92 bicycles, three bathtubs, a pool table, a seesaw, and an unopened bottle of Pepsi from 1986. Minnows, frogs, and even small snakes have since returned, notes volunteer George Fischer, whose school-age sons lend a hand during a final walk-through in the creek's shallow waters.
For many of the youngest volunteers, however, the environmental aspect of the cleanup takes second place to the chance to muck and scavenge around in the creek.
"I found a BB gun, that was pretty cool," says one local girl, drying her socks. "Last year, I found a car engine."
---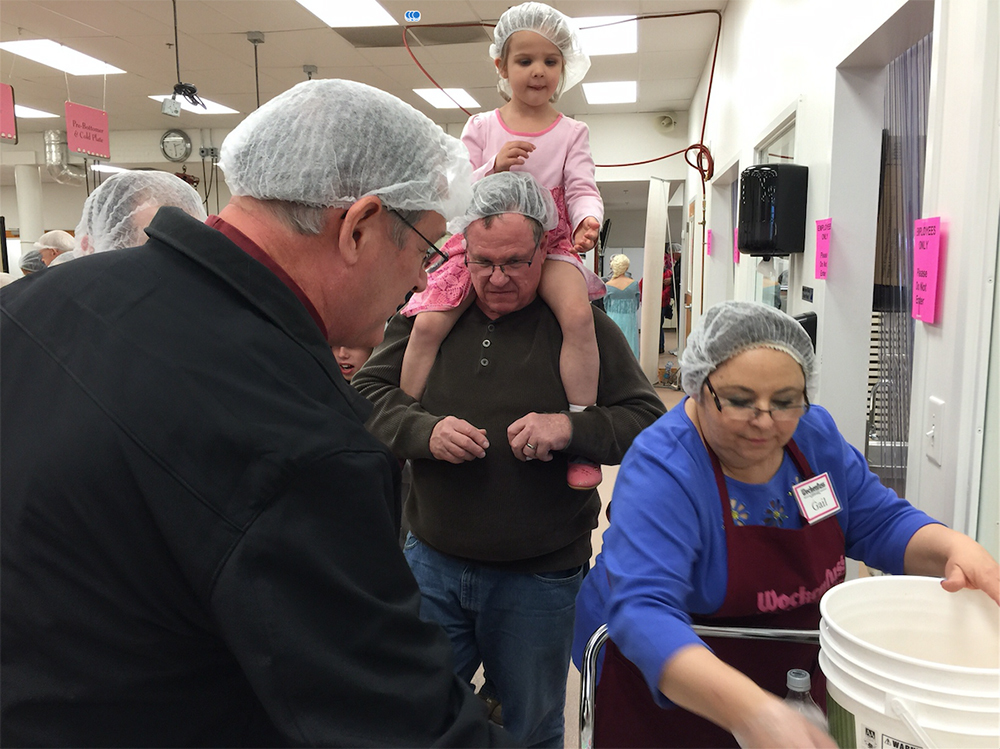 Sweet Memories
Harford Road
April 9, 2016
In the small waiting room inside the Wockenfuss Candies factory, visitors pull on hair nets as a video on a flat-screen TV explains how cocoa beans are extracted from football-shaped pods, which can grow close to a foot in length in Central America. "I can't believe how big it is," a middle-school boy says in admiration as he picks up one of the rough, leathery cocoa pods on hand. Ultimately, of course, the chocolate made from the beans inside those pods finds its way to Northeast Baltimore, arriving on 1,800-pound pallets in the form of 10-pound bars.
Today marks Wockenfuss's fourth annual factory tour, drawing close to 2,000 chocolate lovers for a behind-the-scenes look at how liquid caramel gets drizzled over cashews and then broken into bite-size patties, for example.
Launched 101 years ago by Herman Wockenfuss, a Prussian immigrant, the company has expanded to nine retail locations between Baltimore and Ocean City, while also growing its shipping service. But it's still a family-operated, locally owned enterprise, notes treasurer Janice Wockenfuss Motter, a fourth-generation staffer.
To her point, most people on the tour appear to either know one of the employees working this morning or recall when the factory was still located in nearby row houses.
"I ate Wockenfuss candy as a child, too," says Gail DeNicolis as two women hand-dip marshmallows into a creamy vat of chocolate behind her. DeNicolis has worked here for nine years after a career in special education. "When I was 4 or 5, my aunt walked me to the original storefront on Belair Road at Easter. During the holidays, we get requests from all over the country from people who grew up in the area and want to send Wockenfuss chocolate and candy to their family. I know why: The taste reminds them of their childhood. Same as me."
---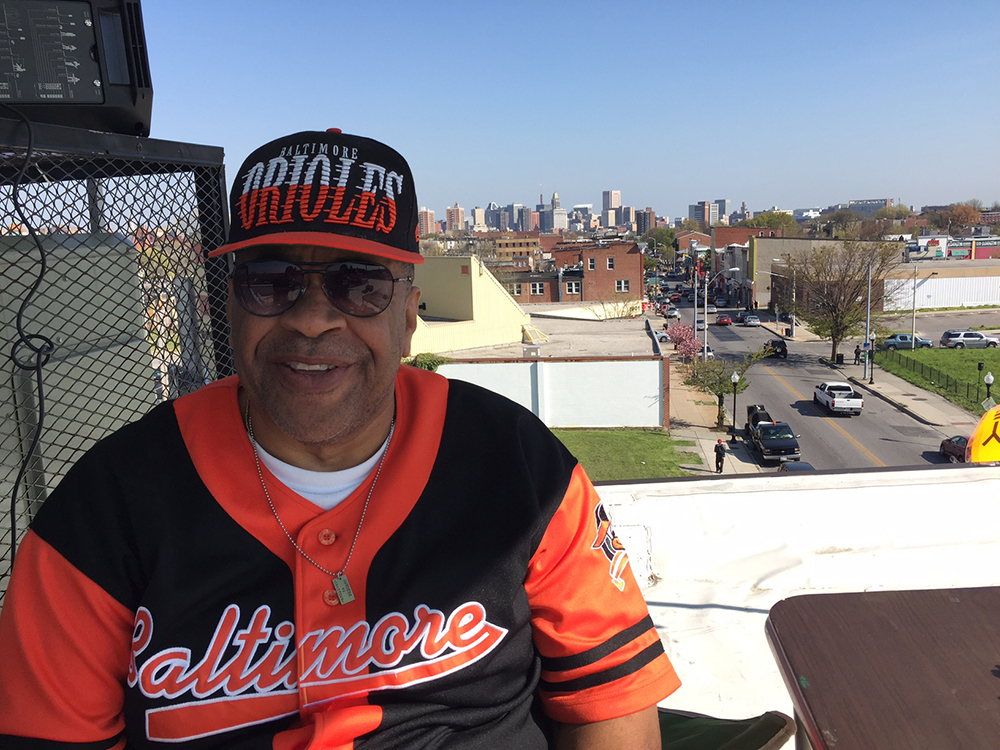 Not Sitting Still

Pennsylvania Avenue
April 16, 2016

At Triangle Park, the narrow, grassy oasis between Pennsylvania and North Freemont avenues, the ninth annual No Boundaries Coalition block party is in full swing. Among other performers, two raucous local marching bands, New Twilighters and Baltimore Christian Warriors, are attracting appreciative crowds to the stage area. There's also mosaic-making and face-painting for kids, as well as produce from the new community stand—Fresh at the Avenue—for sale.
Originally founded as the Boundary Block Party—named to highlight the geographical, racial, and economic divide between largely white, upscale Bolton Hill and Central West Baltimore—those early efforts eventually gave birth to the No Boundaries Coalition, which is also shuttling residents to the polls today for early primary voting.
To that end, just a little farther down Pennsylvania Avenue, pastor C.W. Harris is climbing onto the fire escape ladder alongside the Jubilee Arts building. The 66-year-old lifelong Sandtown resident isn't climbing down, however, but up—to the top, where he promises to remain until 500 of his neighbors cast a ballot.
The roof of the three-story Jubilee Arts center—Harris founded the nonprofit—has been equipped with a tent and portable toilet, but little in terms of creature comforts.
"After what happened last year, a bunch of us [community activists] met right there," Harris says, pointing across the way to St. Peter Claver Catholic Church. "Everybody said politicians don't listen to the community because no one votes, but no one knew how to inspire more people to vote. Finally, I said, 'Look, I'll go up on the roof until people vote.' I was willing to do anything. So, here I am."
Postscript: After Harris's five days on the roof, Sandtown turnout more than tripled from the previous election.