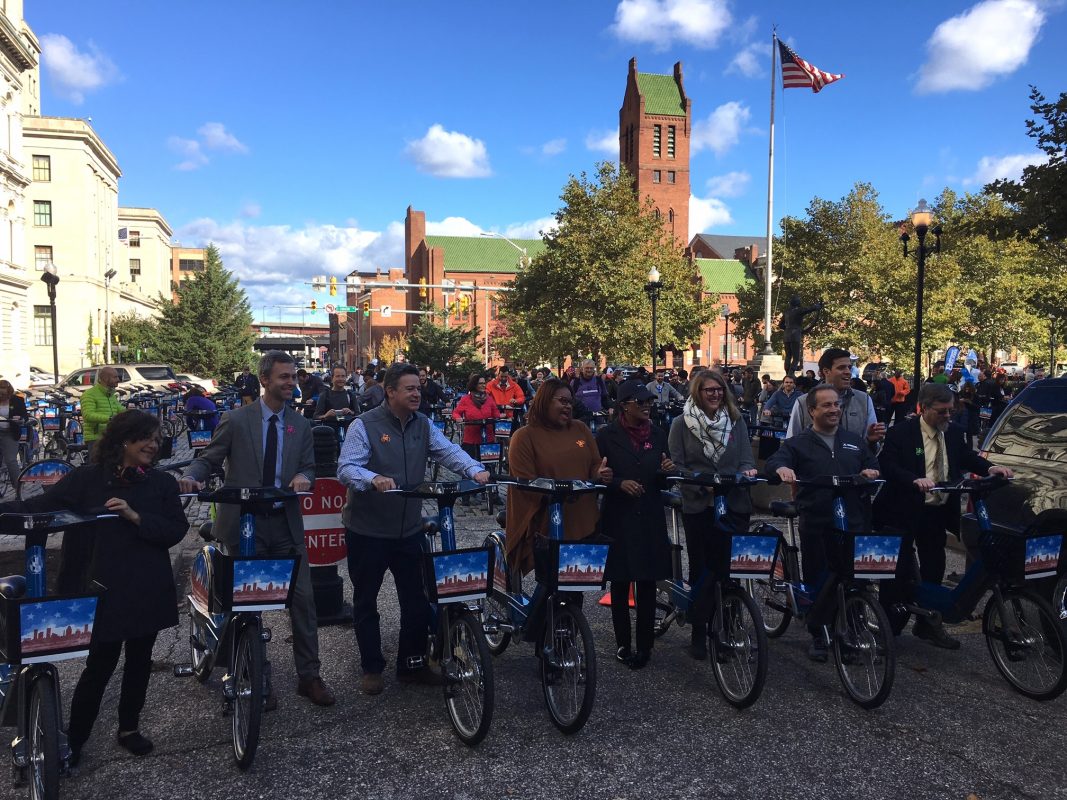 Ron Cassie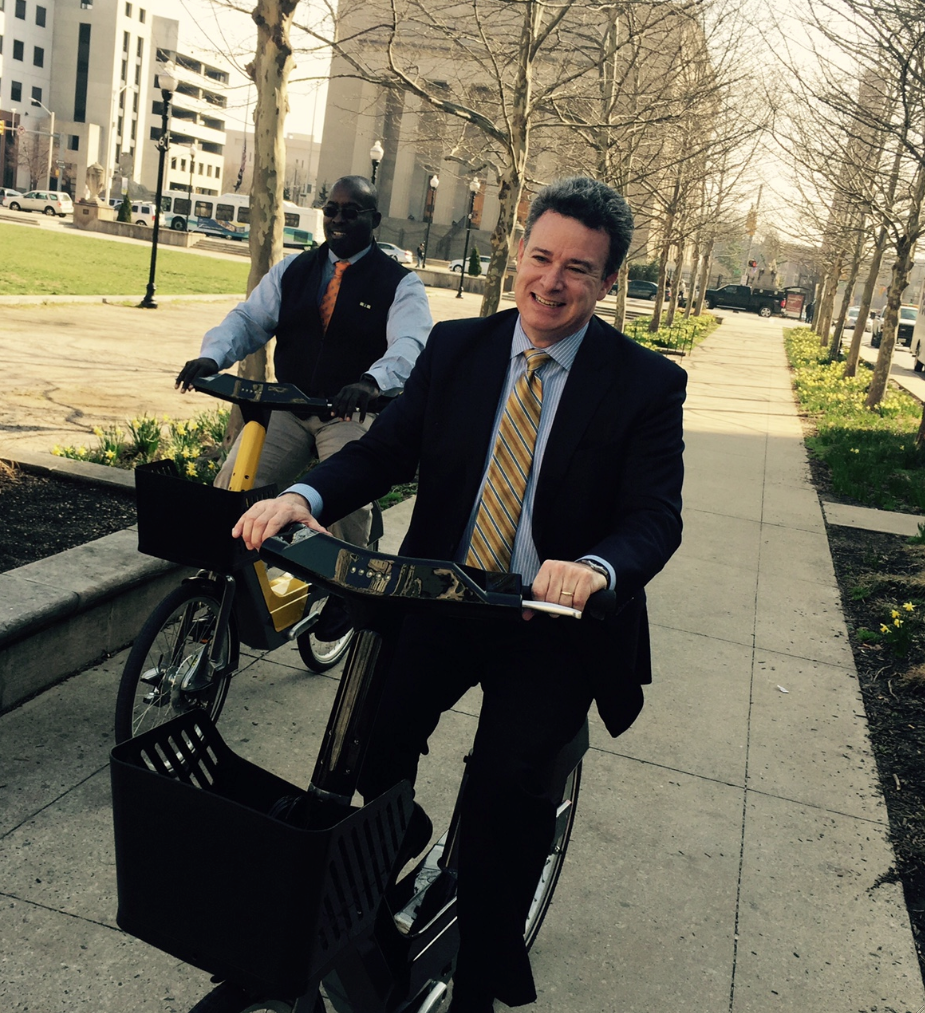 In New York, for example, Citi Bank serves as title sponsor of their Citi Bike program, which launched in 2013 and accounted for more than 10 million trips last year. In Philadelphia, which launched its bike-share program last year, Independence Blue Cross serves as title sponsor.
"Bike share is an affordable and healthy addition to the city's existing transportation options," said Mayor wStephanie Rawlings-Blake, who struggled several times during Wednesday's press conference to correctly recall the name of the city's new bike-share program vendor. "We are excited to invest in our communities by providing a safe and sustainable way to travel in Baltimore."
Bewegen, whose name means "to move" in Dutch, was founded in 2013 and is a relative newcomer to the bike-share business. They currently run a bike-sharing program in Birmingham, AL, with 400 bikes and 40 stations—where pedal-assist rides have proven popular, according to Decker—and a smaller program in Wolfsburg, Germany. Bewegen was also recently selected to serve as vendor for Richmond's bike-share program, scheduled to launch this summer.
Corps Logistics, a veteran-owned business currently based in New Jersey, will oversee bike-share's daily operations for Bewegen in Baltimore and Richmond. Company founder Jim Duffney said Wednesday it plans to moves it headquarters to Baltimore.