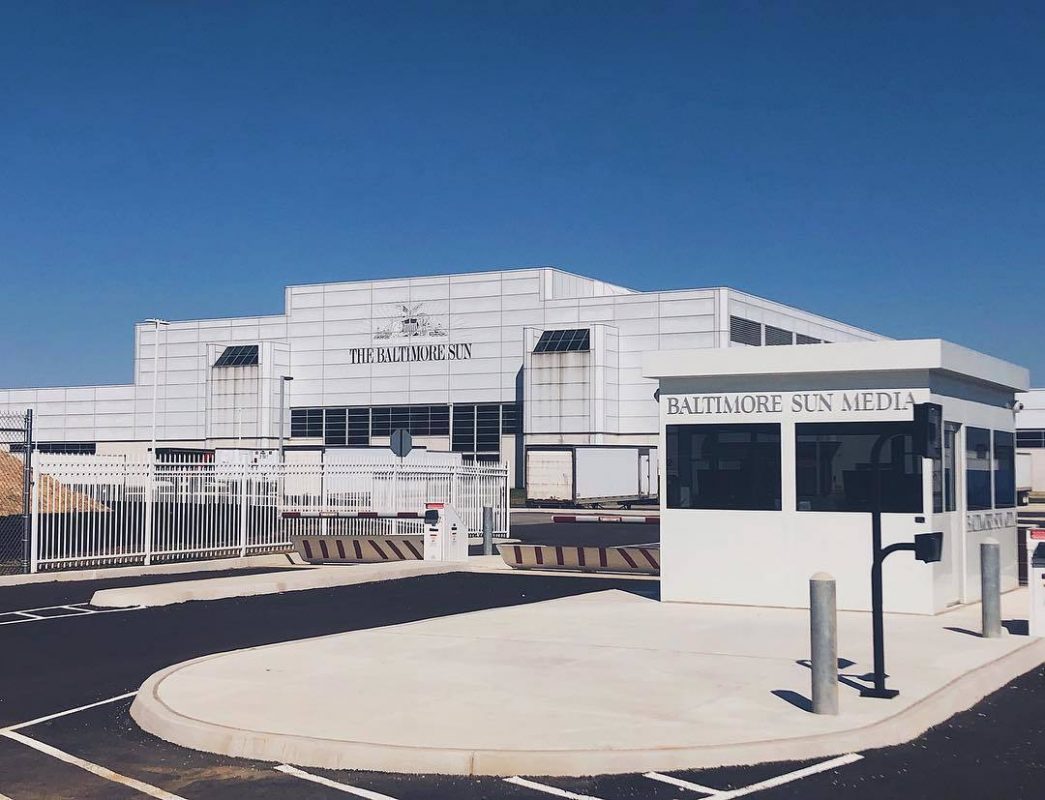 Weller Management
If you take the profit motive out of a newspaper, would that make covering local news a more sustainable operation? Would it lead to better journalism?
That's the idea behind a proposed new Baltimore Sun ownership group spearheaded by members of The Sun's news guilds and made up of the Abell Foundation, the Goldseker Foundation, and other local investors.
The proposal comes at a time when The Baltimore Sun, which was bought by Tribune Publishing in 2000, is enduring furloughs, layoffs, and permanent pay cuts as a result of the coronavirus.
But this is hardly a new phenomenon. Thanks to corporate ownership and an increasing focus on profits, the paper—like many around the country—has been whittling down its staff for years. Last year, seeking a pay scale increase for the first time since 2013, Baltimore Sun reporters and photographers launched a byline strike amid contract negotiations with the Tribune.
"As a nonprofit, any profits The Sun makes could be put back into making sure that it becomes a better newspaper," says reporter Liz Bowie, co-chair of the local unit of the Washington-Baltimore Press Guild. "We could have more reporters, more photographers, more editors."
"We want better job security," adds reporter Scott Dance, The Sun's unit chair. "And we want to make sure the journalism is sustainable and invested in. As a nonprofit, it would eliminate some of those demands for a huge profit margin."
The idea of making a newspaper a nonprofit is not without precedent. The Sun proposal is reportedly modeled after a similar deal cut by the Salt Lake Tribune, which went nonprofit last year. Two other legacy print newspapers, the Tampa Bay Times and the Philadelphia Inquirer, are controlled by nonprofit owners.
Abell Foundation president Robert Embry—along with former Baltimore County executive Ted Venetoulis, who also previously owned and published a string of area community newspapers—has led previous efforts to return The Sun to local ownership. The Abell Foundation was created by the family that founded and sold The Sun, first published in 1837.
"If a city loses its professional sports teams, it loses its spirit. If a city loses its newspapers, it loses its soul," Venetoulis said in a press release formally announcing the current effort. "We fight to keep our ball clubs. It's time to fight to keep our newspaper."
Longtime Sun staffers have witnessed and weathered enormous cuts over the past two decades.
"I've lived through so much downsizing of the newspaper for so long now," says Sun columnist Dan Rodricks. "I got sick of eating sheet cake. Every time we said goodbye to someone in the newsroom we got a new sheet cake. It's depressing to see the paper downsize with this incessant bean counting and cutting of the staff."
Despite these cutbacks, Rodricks, who fully supports the proposal, has been heartened by the great journalism his colleagues have done in recent years (the most recent example being the paper's uncovering of the Healthy Holly scandal that took down the mayor and shined a light on government corruption, which just won a Pulitzer Prize for Local Reporting.)
"We have a lot of young, talented, energetic reporters who come up with news every day," he says. "The Sun is still generating a lot of the news in this community. I'm encouraged by that. But you can't keep doing it if you're going to keep downsizing. The community deserves something better."
Tribune Publishing, which operates several other newspapers including the New York Daily News and the Chicago Tribune, has been under fire for its relationship with notorious vulture-capital firm Alden Global Capital, which purchased a 32 percent stake in the company last fall—a signal of likely takeover intent. Alden has put increasing pressure on the Tribune to cut costs.
"Hedgefund guys think the only way to make profits for newspapers is to cut staff," says Rodricks.
Tribune Publishing is holding a shareholders meeting on May 21, which is when the guild members hope it will seriously engage with the proposal. (Thus far, the company has not made any public statements about the ownership bid.)
If the proposal has any chance of going through, it will need to demonstrable community support, which is why Guild members have launched the "Save Our Sun" website and publicity campaign, with emphasis on the word "our."
This campaign will likely include social media posts, strategically placed op-eds by prominent supporters of the deal, and a petition to be signed by Maryland residents.
"I think it's a great idea," Rodricks says, "and I hope the Tribune goes for it."