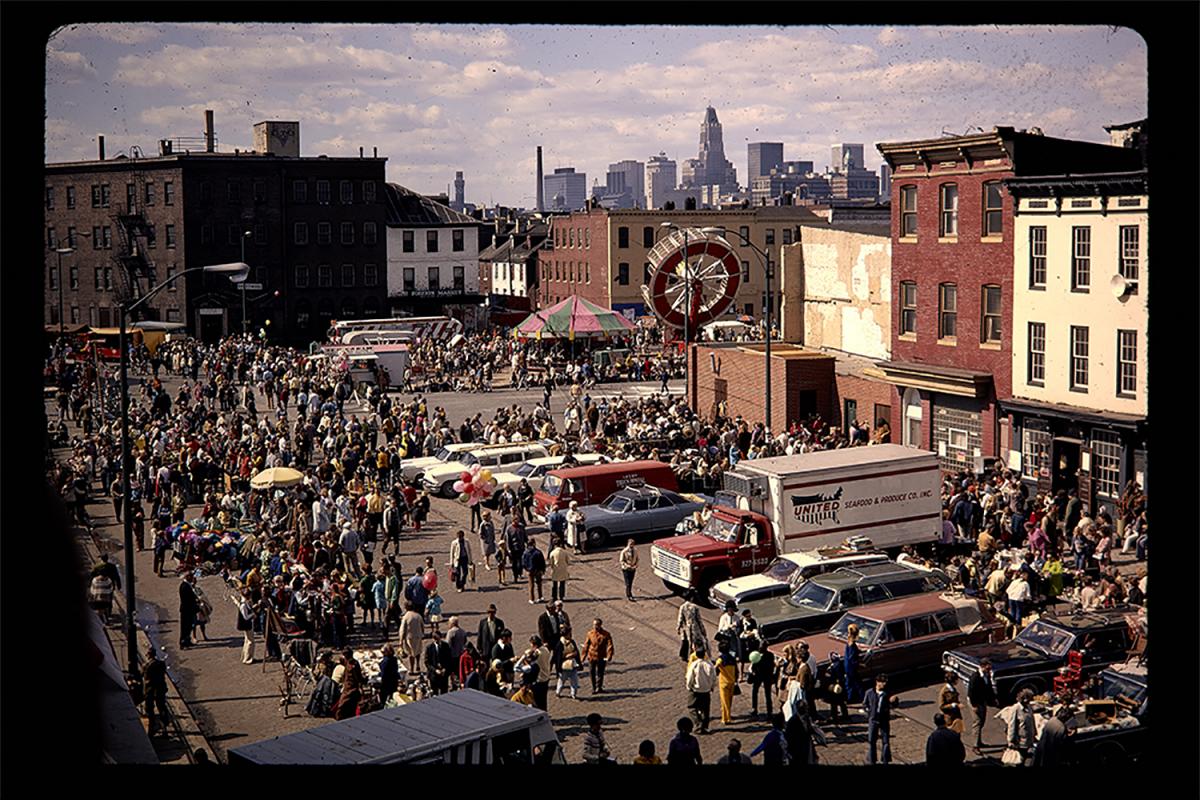 —Courtesy of the Society for the Preservation of Federal Hill and Fells Point.
Miraculously aided by a single keg of beer, the inaugural Fells Point Fun Fest (FPFF)—which took place on a Sunday in October almost 54 years ago—produced a crowd of locals topping 24,000.
Although what began as a single-day commotion on the neighborhood's cobblestone streets would eventually live up to its name, its premise was anything but fun and games.
"This was the festival that saved the neighborhood from being demolished back in 1967," explains Jeff Dewberry, Vice President of the Society for the Preservation of Federal Hill and Fells Point.
A year prior to the tour de force fest—which was marked by funky tee shirt-sporting, mutton-chopped locals toting handmade signs—plans were devised to construct an overpass that would link I-83 and I-95, thus, engulfing a considerable portion of historic Fells Point.
"Baltimore would have been a totally different place if it wasn't for the festival being used as a protest," Dewberry says, adding that while FPFF's roots in activism have remained intact (see 1992) this year's iteration—on the heels of a hiatus due to COVID-19—will be all about fun.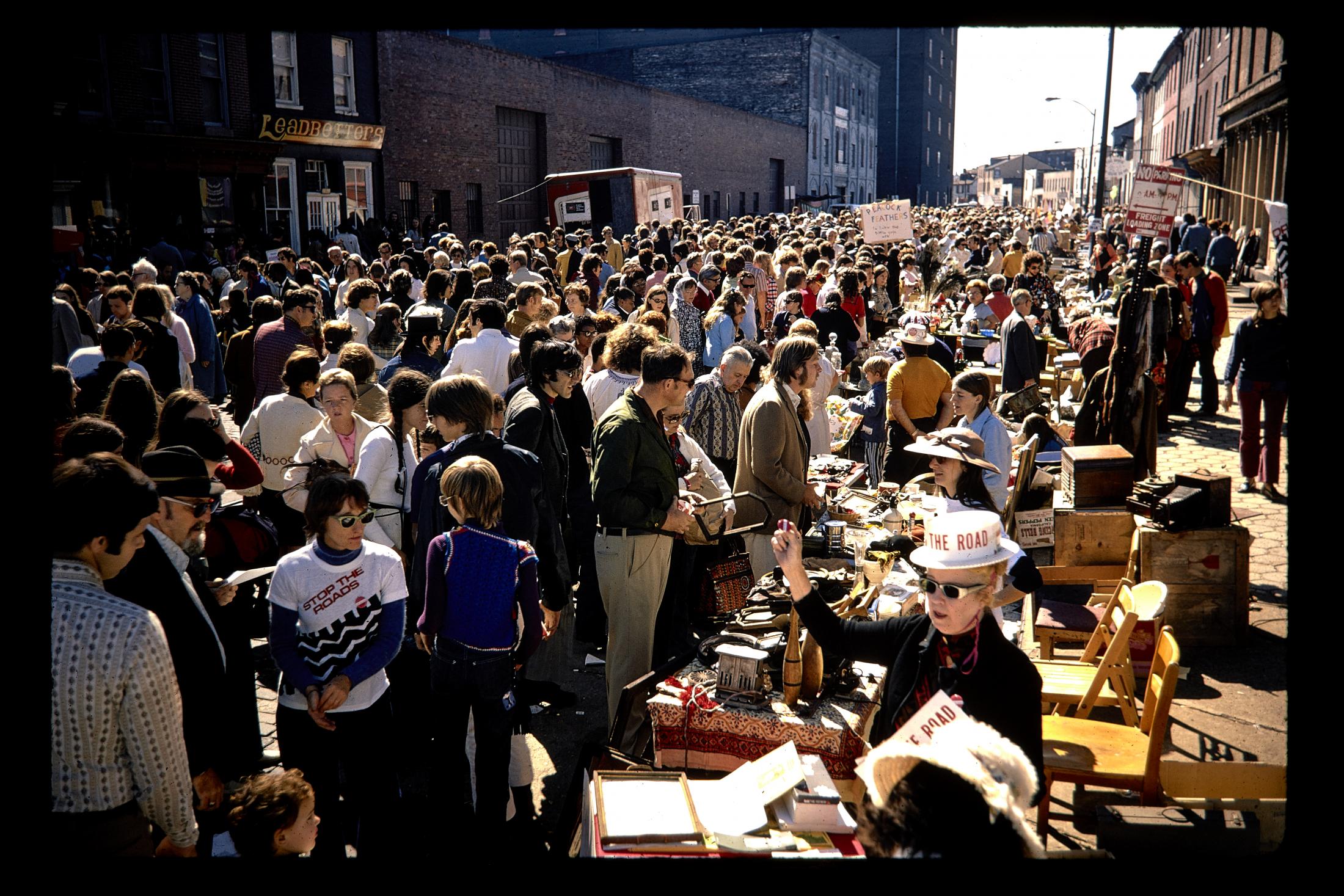 Preceded by a kickoff party on Friday, Oct. 1, this year's festival—happening Oct. 2-3 around Broadway Square in the heart of Fells Point—will make a full-fledged comeback on the waterfront with everything from tasty fare (look out for the likes of Alexander's Tavern, Bmore Taqueria, The Urban Oyster, and Ekiben) to al fresco shopping from local stores and visiting vendors alike.
This year's lofty list of purveyors highlights favorites such as Charmed Hemp, E.C. Pops, Fraktured Sauce, Loring Art, and The Payne Woodshop. While browsing the goods, attendees can also take advantage of beer, wine, and mixed drink ticket packages, which are on sale now. 
To provide the soundtrack for the weekend, organizers have booked nationally recognized performers including country music kings Eli Young Band and '90s rockers The Spin Doctors, as well as local greats Ursula Ricks, Fred Moss & The Funk Band, Ebb & Nova, and others. 
"We'll also be having a pet parade this year, so that's going to be awesome," Dewberry adds. "But mostly we're trying to allow all the local Fells Point businesses to show off their wares."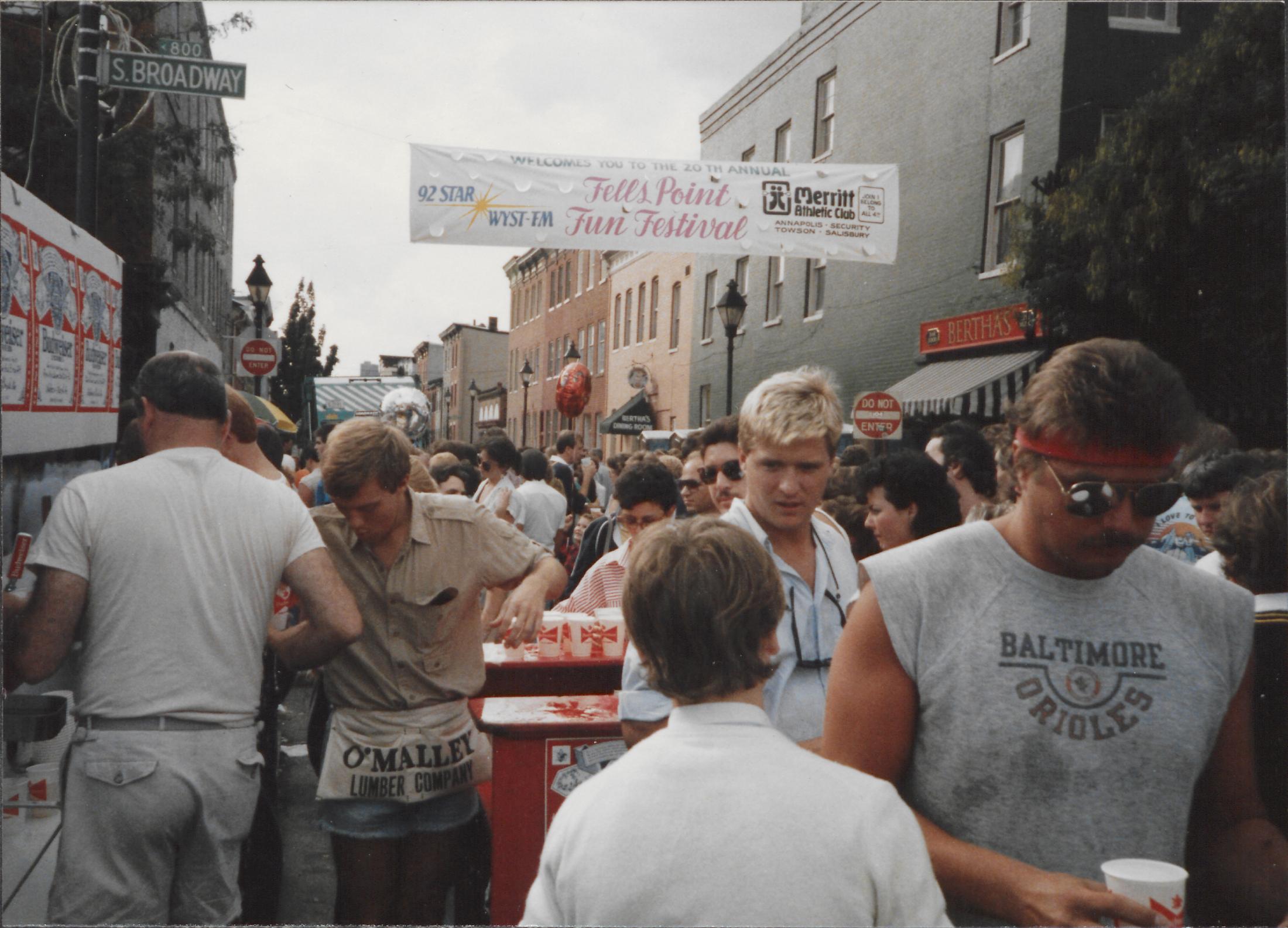 Adds Darin Mislan, owner of The Admiral's Cup on Thames Street: "I think that one of the things that's been consistent in this community is its quirkiness." 
Mislan, former president of Fells Point Main Street and a neighborhood resident for 20-plus years, says that his fellow neighbors have missed the annual celebration of their beloved waterfront locale.
"With the pandemic, and not being able to do the festival last year, I think that people are really excited to be together and experience that," he says. "I mean, you have all walks of life in Fells Point. It just makes the neighborhood rich."
Echoing that sentiment, Dewberry hopes that this year's long-awaited event—with proceeds set to benefit the neighborhood's historic Caulker's houses on Wolfe Street—will offer cooped up locals some much-needed relief.
"As we say, 'always free, always fun,'" he says. "We hope that everybody comes down and has a good time enjoying some of the local businesses."