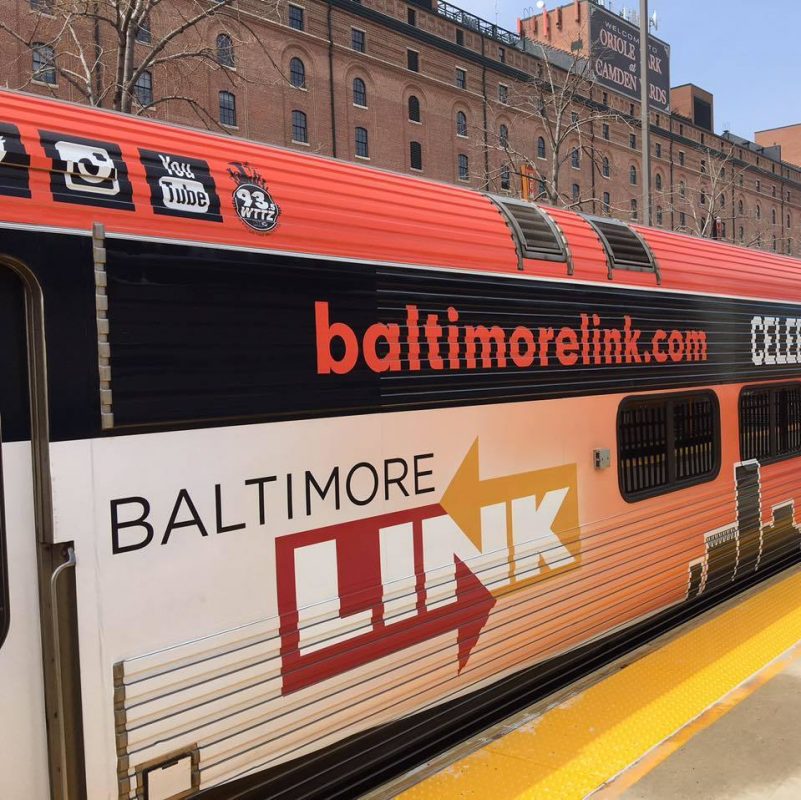 MTA Maryland
After nearly two years of planning and development, Maryland Transit Administration (MTA) launched BaltimoreLink on Sunday, June 18. The $135-million overhaul of the transit system in Baltimore City and surrounding areas is an effort to modernize and simplify outdated routes, and provide riders with a more reliable means of transportation around town. 
"BaltimoreLink is more than reconfiguring a bus system," said public information officer for MTA, Paul Shepard. "It provides customers with a faster, more reliable way to get around the region via public transit." 
West Baltimore native, Willie Mary Brown, says that her commute has changed so much, she's not sure what time to leave for work in the morning.
"It has been awful this week," she said. "I think they should have left the schedules alone."
We know that change is hard—a new logo, name, and 24-hour, color-coded routes have all been a big adjustment for riders. So we've rounded up some helpful tips to make the transition smoother while traveling with the new BaltimoreLink.
Patience is key.
Be patient with the bus drivers, since this is a new process to them as well. "We didn't see the new routes and schedules until May 25," said David McClure, president of the Amalgamated Transit Union. "Operators don't know the routes—we are still figuring it all out too."
Allow extra time.
Under the new system, buses are scheduled to run every 10 minutes, but with all the new changes, things may fall behind. Be sure to give yourself some extra time when traveling. You can also track the bus by simply texting the stop ID number to MTAMD­­—although kinks are still being worked out there, too.
"The GPS tracking on the buses is still not as accurate as it could be," McClure said. "It says the bus is in one place when it's sitting in front of you. 
Walk, bike, or ride the Circulator.
Because some of the routes have been relocated, you may have to travel a little farther to get to the bus stop. There are now bike-share stations at six MARC Train, Light Rail, and Metro Subway stations to promote environmentally friendly means of transportation. The Charm City Circulator also connects with most CityLink routes if walking or biking isn't your thing.
"I'm still working out the formula of catching the Circulator with the new buses," Brown said. "It's going to take some practice."
Rush hour is no longer an issue.
The Maryland Department of Transportation and MTA partnered to dedicate "bus only" lanes on downtown's busiest streets like Pratt and Lombard to minimize travel time during rush hour.
"The bus-only lanes are helpful, but it sometimes places drivers in dangerous situations," McClure said. "If the lane is on the right side of the street and the next turn is left, it's a task to get back over." 
Transit signal priority (TSP) has also been implemented at key intersections to reduce the wait time. The buses are now equipped with a device that connects with sensors on traffic signals that extend green lights and shorten red lights to improve reliability.
It's free until the end of June.
The MTA understands that this is a confusing process and is offering free rides for the remainder of the month so riders can become acclimated to the new routes without losing money.
"It's nice that it's free," Brown said. "But I wish I had more extra time to just ride the bus and figure out the routes."
There will also be teams of workers at major bus stops until the end of June to answer any questions and assist customers through the change.