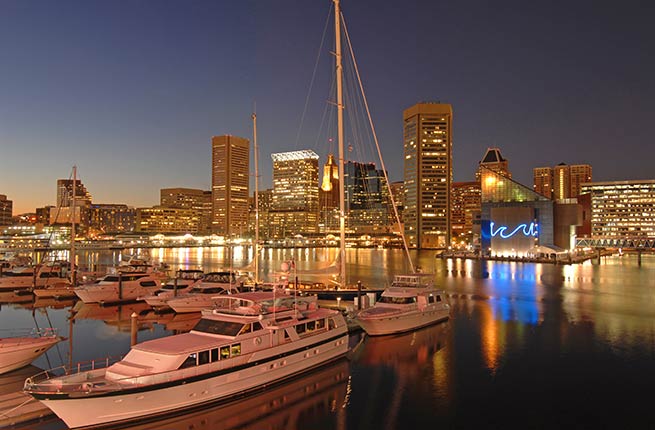 John Keith/Shuttertock
It hasn't been a great few weeks for Baltimore in Internet listicle circles. At some point, we got named the third-worst city in the world for rats by Animal Planet. Although, that's not as bad as it seems on first blush—New York and Boston finished No. 1 and No. 2, respectively, and Paris and London made the top ten—so, it's not like the company is bad.
Then we got named the heroin capital of the U.S.
But it's not all ugly news. Doesn't mean Charm City isn't a nice place to visit, apparently.
Fodor's, the travel guide, just included Baltimore alongside Venice, Stockholm, Lisbon, San Sebastian, Rio De Janeiro, and San Francisco as one of the world's top 15 waterfront cities in the world.
The Inner Harbor, of course, got a plug, as did, deservedly, the National Aquarium, Maryland Science Center, Charles Street, and Artscape.
Venice, rated the top waterfront city in the world, according to Fodor's, offers "shimmering canals, sprawling palaces, and historic ambience," which sounds nice, too. No word on the rat or heroin problem there.