Cameo: Heidi Daniel
We talk to the new CEO and president of Enoch Pratt Free Library.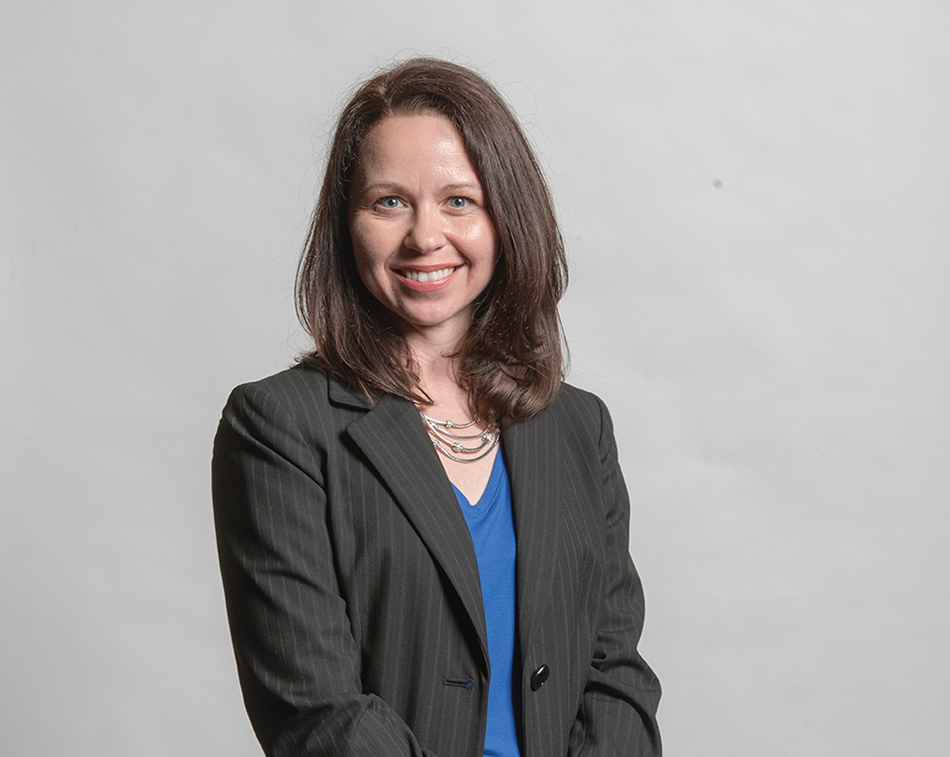 You've worked at public libraries all over the country—Oklahoma City, Houston, and most recently Youngstown, Ohio, before you arrived here in Baltimore. Where did your love of books begin?
During childhood. I'm adopted, and I grew up in a small town in Michigan. My dad was a factory worker, and neither of my parents went to college. From the very beginning, they wanted education and a love of learning to be a gift that they could give me. So they were like, how do we do that? By reading to her. They started taking me to the library at a really young age. There was a time in my life when I wasn't fortunate enough to have books of my own, and so the library became a very important place to me. It was never out of reach. It was a way for me to learn about different parts of the world outside of my own four corners. That love of reading continued, but it was always really about a love of place. I loved what the public library was and what it meant, in terms of providing an equal playing field for people. 
Public libraries have become so much more than just books.
To think of libraries as just books would be leaving out a huge portion of what we do. I'm definitely a book person; I still believe our collection is an important piece of what we provide, and it has to be strong. The collection includes books, but it is so much more than that. At the core, public libraries are about resources, which can be books, people, buildings, programs, equipment. And having a knowledgeable staff that can guide people or walk them through things like job applications has become a huge piece of what libraries all across the country can provide.
 In Youngstown, we really focused on enhancing our technology. It's really important to get more of it into the hands of our customers—for them to use in the library and at home. People don't realize what a difference it can make in someone's life to have a good Internet connection. So we started offering Wi-Fi hotspots at checkout. We focused on creating makerspaces where guests could come in and laser cut or use a light box. For me, it's about making sure that we're continuing to bridge that gap. I have a huge interest in keeping cities creative and giving everybody access to increase their skillsets, or become entrepreneurs, or just have fun.
You'd never been to Baltimore prior to coming in for your interview. What were your thoughts when you arrived?
It was amazing. I was really impressed. I got to walk around the Central Library on my own, even though it's in the middle of a major renovation. I went to a few branches—Waverly, Washington Village, Pennsylvania Avenue. Waverly is a beautiful renovation. Penn Avenue is an incredible branch; the mural of the little girl outside really spoke to me. At Washington Village, I saw a lot of potential for ways to spruce up neighborhoods and improve all of the branches. All of the staff was dedicated and caring. I've been back a couple times now with my children and husband. Baltimore seems like a very dynamic, diverse city, and we're just really looking forward to being a part of it.
The Enoch Pratt library system is much larger than that of Youngstown. Is that intimidating or inspiring?
I would be lying if I told you I wasn't nervous. It is a larger system. It is a bigger budget. I have big shoes to fill. I had always known about the Pratt, because in public libraries, it's known as the gold standard. I can't remember a time in my career when I wasn't paying attention to what the Pratt was doing because, from the branches to the buildings to the cutting-edge programs, it was just always doing great work. I am nervous, but I think any normal human would be. At the same time, it's really exciting for me. I've worked in large urban systems before, never as the executive director, but I think I'm ready. And I have a great board and great staff, which really helps.
What's first on your agenda?
Getting to know the city. I have lots of ideas about ways that we might want to go, but I really can't make a decision on new services or changes until I understand the neighborhoods and how the system functions. I'm very excited to get to know the branches and to look at each community to really figure out how we can enhance what we're doing and keep things moving forward.
I'm also very excited about the renovations. A little interesting piece is that Joseph Wheeler, who was the CEO of the Pratt when the Central Library was original built, was from Youngstown! Isn't that crazy? It's this weird coincidence, and I get a little chill thinking about the fact that I'll be there to reopen it, making sure that the building continues to play a huge role in the city and is sustainable into the future. 
With the Baltimore Book Festival returning this month, we have to ask—what is your favorite book?
People ask me that all the time, but it's impossible to pick. Leading up to this move, I tried to cover all of the big authors with Baltimore or Maryland connections so that I'd be ready. I'm currently reading Purple Hibiscus by Chimamanda Ngozi Adichie, which won the "One Maryland, One Book" award. I've read all of Laura Lippman's books. I've read Chesapeake by James Michener. Anne Tyler. I also just started reading Ta-Nehisi Coates—Between the World and Me and The Beautiful Struggle—because he grew up here. You can learn a lot about a place through its writers.