Hubcap Hero
A local artist's sculptural style has become legendary on 34th Street in Hampden.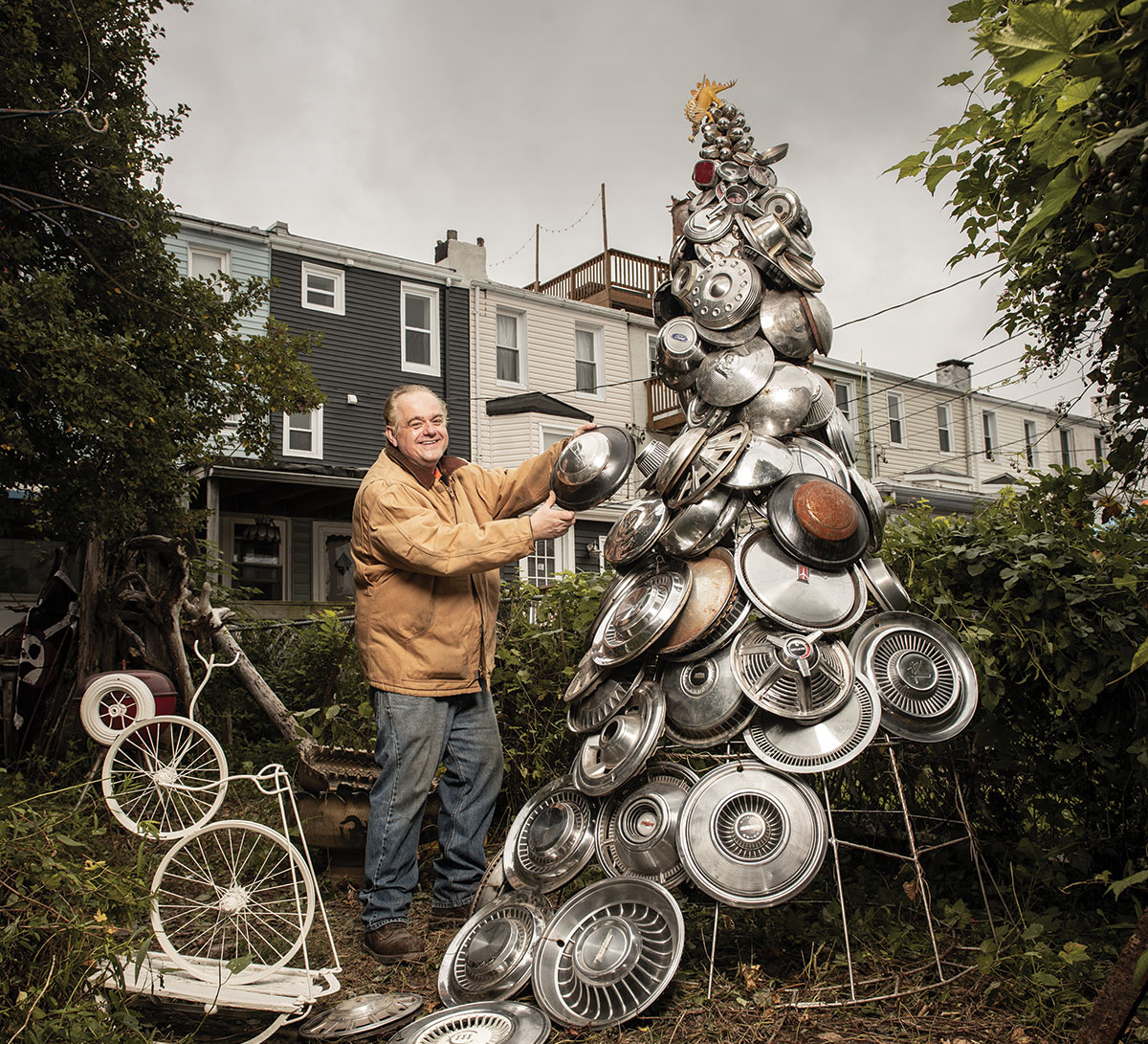 Jim Pollock treats the Miracle on 34th Street tradition like a series of date nights.
Every evening from Thanksgiving weekend to New Year's Day for the past 29 years, he has come home from work, washed up, and opened his home and heart to the hordes of people who visit the 700 block of 34th Street in Hampden to see the "most outrageous Christmas lights" in Maryland.
Known on the block for his 10-foot-tall tree made out of 104 hubcaps, he also welcomes about 1,200 visitors per night into the makeshift gallery in his living room to view work by local artists.
"This tradition is about finding a moment of peace and togetherness in all of this chaos," says Pollock. "We do this for the city that we love."