Photos by Brian O'Doherty
More than 700 bicyclists gathered in Bishop Square Park, adjacent to the Episcopal Diocese's Cathedral of the Incarnation on University Avenue, for a New Year's Day memorial ride to the scene of Saturday's tragic automobile crash that killed 41-year-old Tom Palermo.
Among those speaking briefly at the vigil at the site of the crash at 5700 Roland Ave. were Nate Evans, of Bike Maryland, Greg Hinchliffe, of Bikemore, and Jeff Hulting, Palermo's brother-in-law, who talked about Palermo's passion for cycling.
Hulting said that with two young kids, a full-time job, as well as his small custom bike building business, his brother-in-law hadn't had been able to ride as much as he'd like in recent years.
"Last Saturday was a beautiful day and Rachel [Palermo's wife], realizing how busy they had been, suggested to Tom that he do what he loved and and go out for a ride," Hulting said.
Per tradition in the cycling community, a white-painted "ghost bike" was chained to a pole by a local bicyclist, with flowers and candles placed around the memorial.
"[Hopefully], the awareness caused by this horrible event will ultimately result in the saving of tens, if not hundreds, of cyclists' lives in the future," said Hulting.
"For the cycling community, this is kind of part of our grieving process," said Evans. "It gives us a chance to get out and celebrate a cyclist's life. In this case, it's Tom."
Although police have not yet identified the driver, according to numerous media reports, Bishop Eugene Taylor Sutton, head of the Episcopal Diocese of Maryland, emailed clergy members Saturday, acknowledging the diocese's second-ranking official, Bishop Suffragan Heather Elizabeth Cook, as the driver that killed Palermo.
Sutton also confirmed that Cook, who has been placed on administrative leave, "did leave the scene initially," returning 20 minutes later "to take responsibility for her actions." Also, according to several reports, at least one bicyclist followed Cook's car as it left the Roland Avenue area, attempting to identify the vehicle.
Cook pled guilty to driving under the influence of alcohol in 2010 in Caroline County, receiving supervised probation before judgment. She was also initially charged with possession of marijuana and possession of paraphernalia as part of that incident, but those charges were later dropped ("nolle prosequi," according to online court records).
The Episcopal Diocese of Maryland subsequently posted a statement on its search process that led to Cook's appointment, saying that it was aware of her 2010 DUI, determining that "this one mistake should not bar her for consideration as a leader" and citing "forgiveness" as core Christian value.
Palermo was alive when police arrived and was taken to Sinai Hospital where he later died. No charges have been filed at this time and friends of Palermo's have created a Facebook page seeking criminal charges for Cook.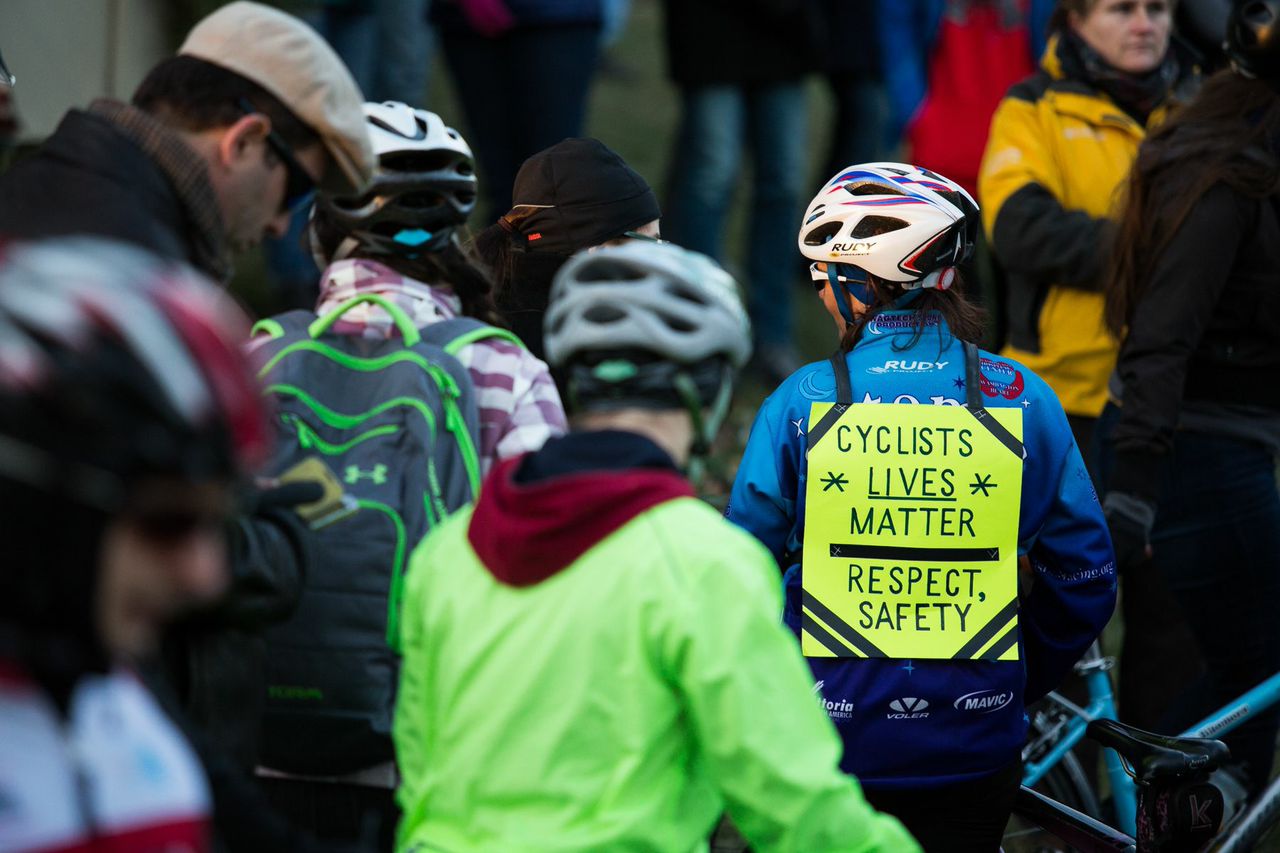 A memorial mass for Palermo will be celebrated at Immaculate Conception Roman Catholic Church in Towson Saturday at 10 a.m. His family will receive friends at the Ruck Towson Funeral Home today from 4 p.m. to to 7 p.m.
Extended family of Palermo's have set up an educational trust fund for his 4 and 6-year-old children.