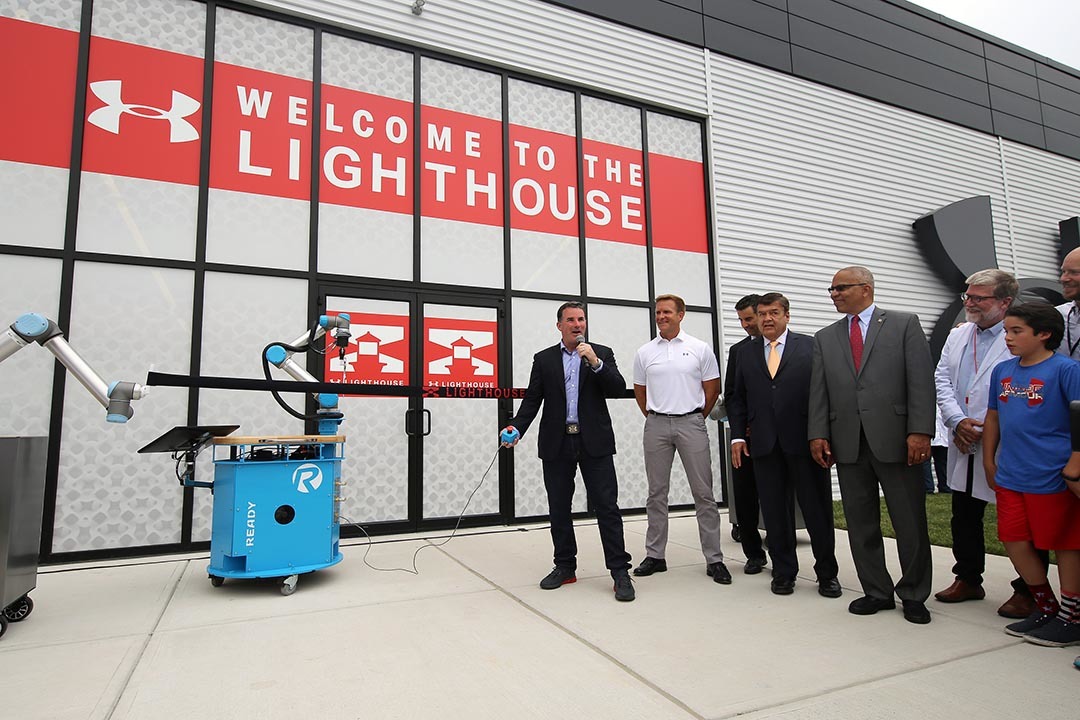 Wikipedia Commons
On Tuesday, Under Armour announced that effective July 10, retail veteran Patrik Frisk would become the new president and COO for the Baltimore-based company. 
"This appointment has always been part of the growth strategy," said director of global communications at Under Armour Erin Wendell in an email. "This role will work closely with the leadership team on our go-to-market strategy and the execution of it."
Frisk, most recently the former CEO of the shoe and accessories company Aldo, has nearly 30 years of experience in the retail industry working with companies like The North Face, Timberland, and Jansport. He will be responsible for executing Under Armour's long-term growth plan that focuses on digital business strategies and category management. 
"Patrik's global experience in brand building, while enhancing profitability and efficiency, will be instrumental as we work to transform our business model to deliver long-term value for our consumers, customers and shareholders," said CEO of Under Armour Kevin Plank in a statement.
Plank founded Under Armour in 1995 while playing football for the University of Maryland. He developed a prototype that would replace cotton shirts with a material that would keep athletes cool and dry. After landing its first major client, Georgia Tech in 1999, the company settled in a 2,400-square-foot space on Sharp Street in Baltimore.
"When I looked at the factors, the culture and identity of Baltimore is one of the things that attracted me as much as anything else," Plank told Baltimore in 2013. "We wanted to build a hard-edged, blue-collar company, and that attitude fit with what Baltimore was. We had a chip on our shoulder. I think our city still does, and I think our company does."
According to Wendell, Plank's day-to-day role will remain the same and Frisk will report directly to him.
"With the goals of accelerating our innovation agenda, optimizing our product assortment and creating a merchandising center of excellence," Plank says, "this underscores our work toward evolving from a great brand with good operation—to a great brand with great operations."