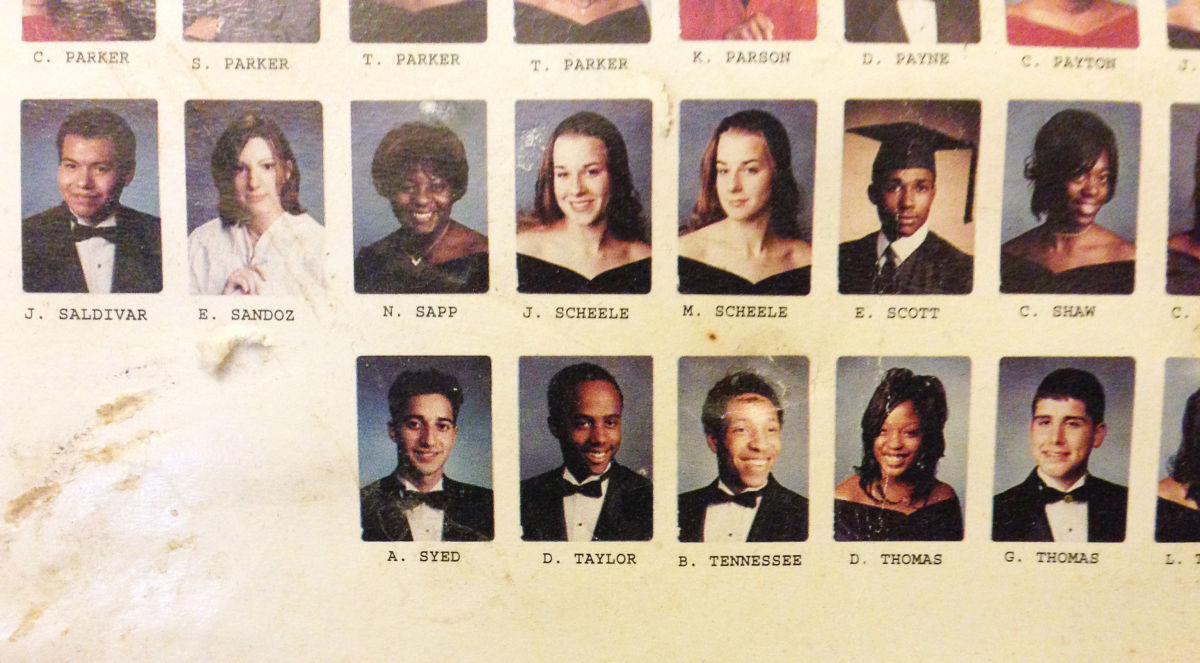 Courtesy of Serial
Adnan Syed's effort to overturn his conviction for the 1999 murder of his ex-girlfriend, Woodlawn High School senior Hae Min Lee, received a boost last week when Asia McClain filed an affidavit reasserting that Syed was with her in the Woodlawn Public Library at the time the murder is thought to have taken place. McClain further agreed to testify in court on behalf of Syed's ongoing appeal.
In the affidavit, embedded below, McClain states that she was with Syed in the library from 2:30 to 2:40 p.m. on January 13, 1999, which is the window of time during which the state claims Lee was strangled. Syed, who is serving a life sentence plus 30 years in a Western Maryland prison has always maintained his innocence but his hazy recollection of the day of Lee's murder and lack of corroborating evidence created suspicion, which was explored this fall in the phenomenally successful podcast, Serial. Indeed, Serial listeners will remember McClain from the first episode of the podcast in which host Sarah Koenig tracked her down and asked her about the day of the murder and her subsequent efforts to contact Syed.
In the affidavit, McClain states she was unaware of her importance to Syed's case until the podcast brought it to her attention.
"After I learned about the podcast, I learned more about Koenig's reporting, and more about the Syed case," she says. "I was shocked by the testimony of [prosecutor] Kevin Urick and the podcast itself; however I came to understand my importance to the case. I realized I needed to step forward and make my story known to the court system."
McClain maintains that she wrote two letters to Syed in March of 1999 reminding him of their interaction at the library on January 13. The letters were never used as evidence in the trial however. At the time, prosecutors, including Urick, said that McClain had withdrawn her testimony prior to the trial and had only given it in the first place because she had received pressure from the Syed family. In her new affidavit, McClain states that that is untrue, an assertion that suggests prosecutors suppressed evidence.
It is this angle that Syed's counsel is now pursuing in the ongoing appeal process.
Stay tuned.