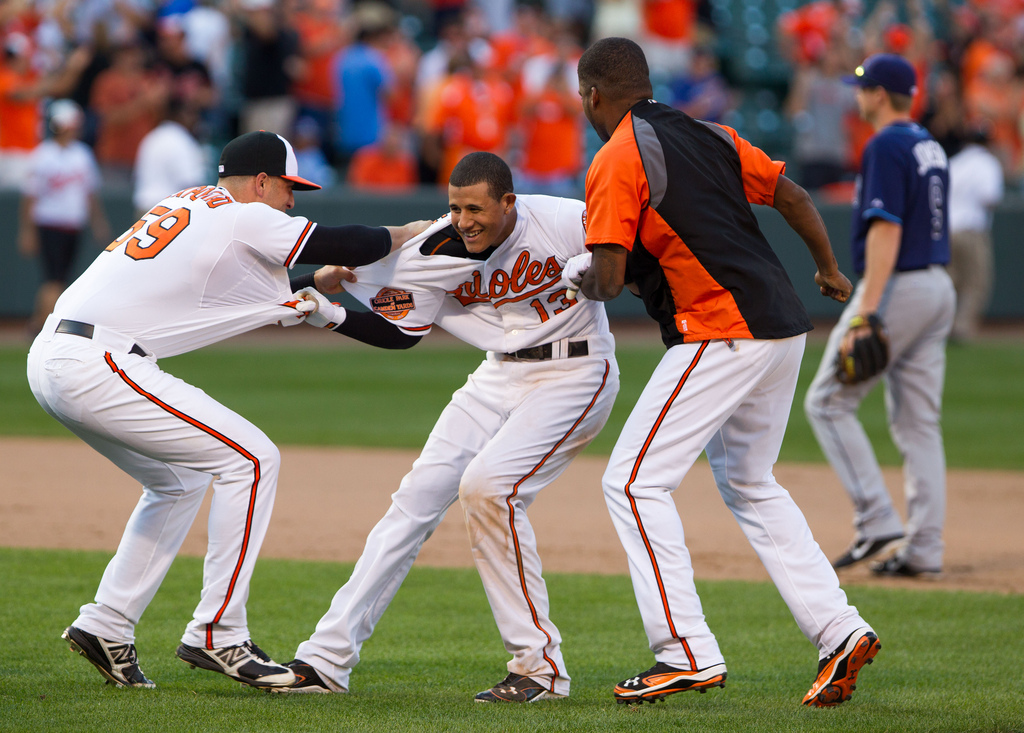 Keith Allison/Flickr

Despite Manny Machado being on the DL, the O's third baseman is still making headlines.
According to ESPN, Machado had the 10th best-selling jersey in MLB.com's store this offseason. Interestingly, four players in the top 15—Machado, Dodgers outfielder Yasiel Puig, Nationals outfielder Bryce Harper, and Angels outfielder Mike Trout—are 23 or younger.
Not surprisingly, the top of the list belonged to players from the World Champion Boston Red Sox and ever-popular New York Yankees: David Ortiz (No. 1), Dustin Pedroia (No. 2), and Derek Jeter (No. 3).
But something tells us that, while those jerseys will be collector's items shortly, Manny's No. 13 won't be going out of style anytime soon.