MD Cannabis Administration is Ready for Recreational Legalization to Take Effect This Week
Acting director explains how the newly formed agency will address regulation, licensing, and issues of diversity and equity in the cannabis space.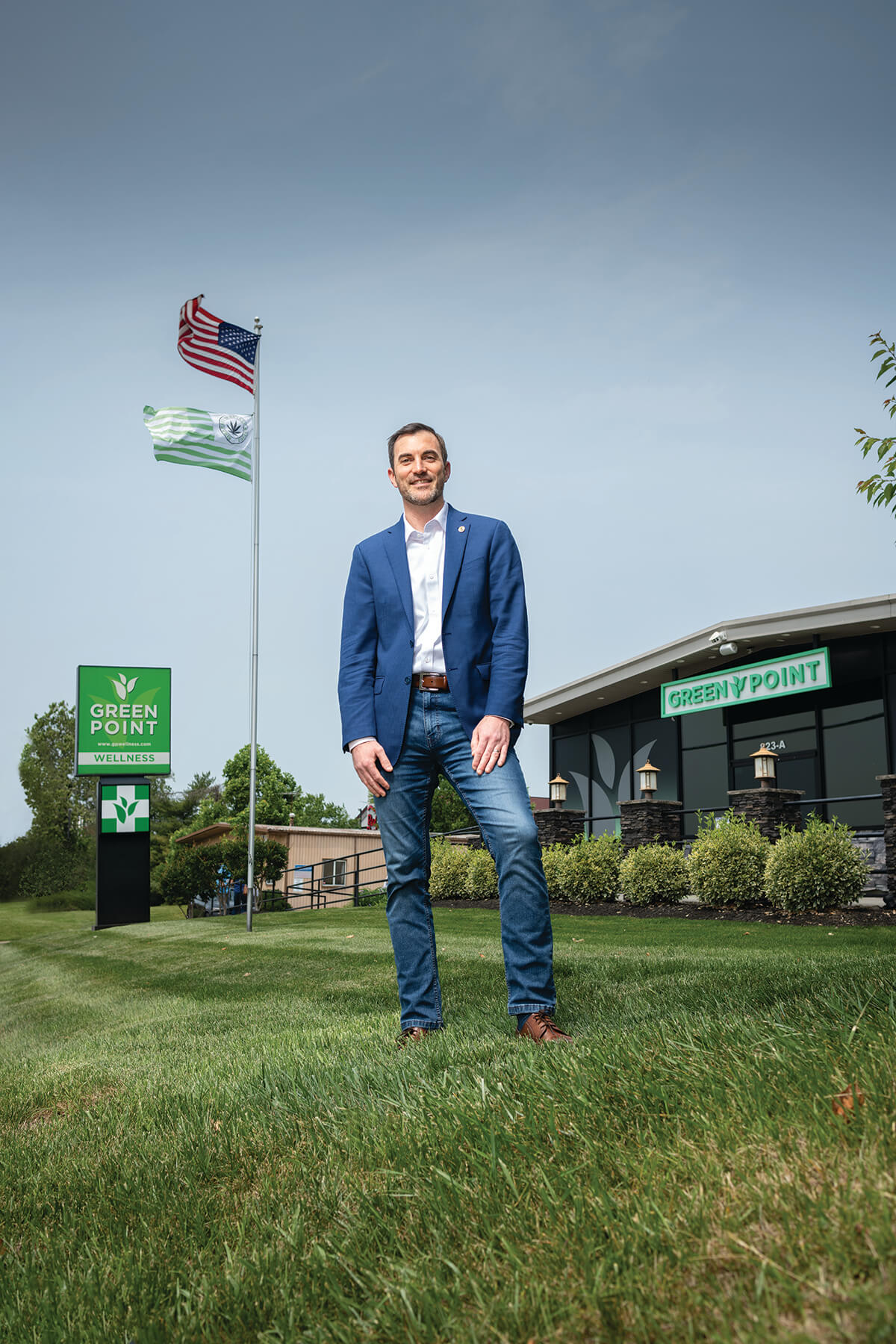 When Gov. Wes Moore signed the Cannabis Reform Act into law this May, Will Tilburg and his colleagues sprang into action to prepare for the legalization of recreational cannabis—that's the preferred industry term, versus marijuana, let alone pot or weed—starting July 1.
"The agency had a lot to do when the bill passed, and just 82 days to do it," says Tilburg, pictured above, acting director for the state's newly created Maryland Cannabis Administration (MCA), based in Linthicum. "Luckily, we'd been planning for this, and we're really excited for a smooth transition."
Last November, 67 percent of Maryland voters supported Question Four—the ballot referendum legalizing recreational cannabis in the state. The law allows adults aged 21 and over to possess up to 750 milligrams of THC, the main psychoactive chemical in cannabis, for personal use across all products—from flower (aka dried bud) to concentrates (aka vape cartridges or extract-infused gummies)—as well as grow up to two plants at home. The law also begins an expungement process for convictions where possession of less than 10 grams of cannabis was the only charge.
Following public approval, the General Assembly built out the legal framework for recreational (aka "adult-use") sales and established the MCA. As the successor to the Maryland Medical Cannabis Commission, the agency implements and regulates both the medical and recreational markets. Their biggest priority? Immediate access to safe, legal, tested cannabis products for consumers across Maryland, the 20th state to pass such legalization.
"We've been working on developing best practices with colleagues across the country for several years, figuring out what works and what hasn't," says Tilburg, also considering the successes and failures of its own medical rollout in 2013, which met criticism for the lack of diversity among those granted initial business licenses.
"

WE'VE BEEN WORKING ON DEVELOPING BEST PRACTICES…FOR SEVERAL YEARS.

"
To give local businesses a jump start, 100 existing medical dispensaries paid a fee that will allow them to also sell recreational cannabis, starting July 1. From there, a new Office of Social Equity, working with the MCA, will guide future applicants through working with the MCA, will guide future applicants through the first round of licensing, beginning this fall.
Up to 210 additional new licenses will be awarded by the start of the new year, and that first round will be limited to "social equity" applicants who are from parts of the state disproportionately impacted by cannabis possession charges.
"I think it is the most comprehensive effort to date to address issues of diversity and equity in the cannabis space," Tilburg says. "It goes beyond licensing and focuses on workforce development, support services…"
In addition, the referendum creates three new funds—one for public health; one to aid small, minority- and women-owned businesses; and one for community repair, which will direct 35 percent of tax revenue to communities hardest hit by the War on Drugs.
Medical patients will continue to receive incentives as well, such as bypassing the new nine percent sales tax and having dedicated access to avoid the dispensary crowds after recreational launches. Purchases are open to customers from outside Maryland, but the product remains illegal federally and thus can't be moved across state lines.
To address any potential confusion, Tilburg's team is releasing a series of educational videos online about everything from possession limits to the dangers and illegality of driving under the influence.
After more than five years as a leader in the state's cannabis industry—first as the legislative director, then as the director of the Maryland Medical Cannabis Association—Tilburg is excited about the future, especially under the Moore-Miller administration.
"This was a priority issue for the governor, and the administration has provided significant resources that put us in a really good position," he says. "I've always said the state will get out of this industry what it puts into it."