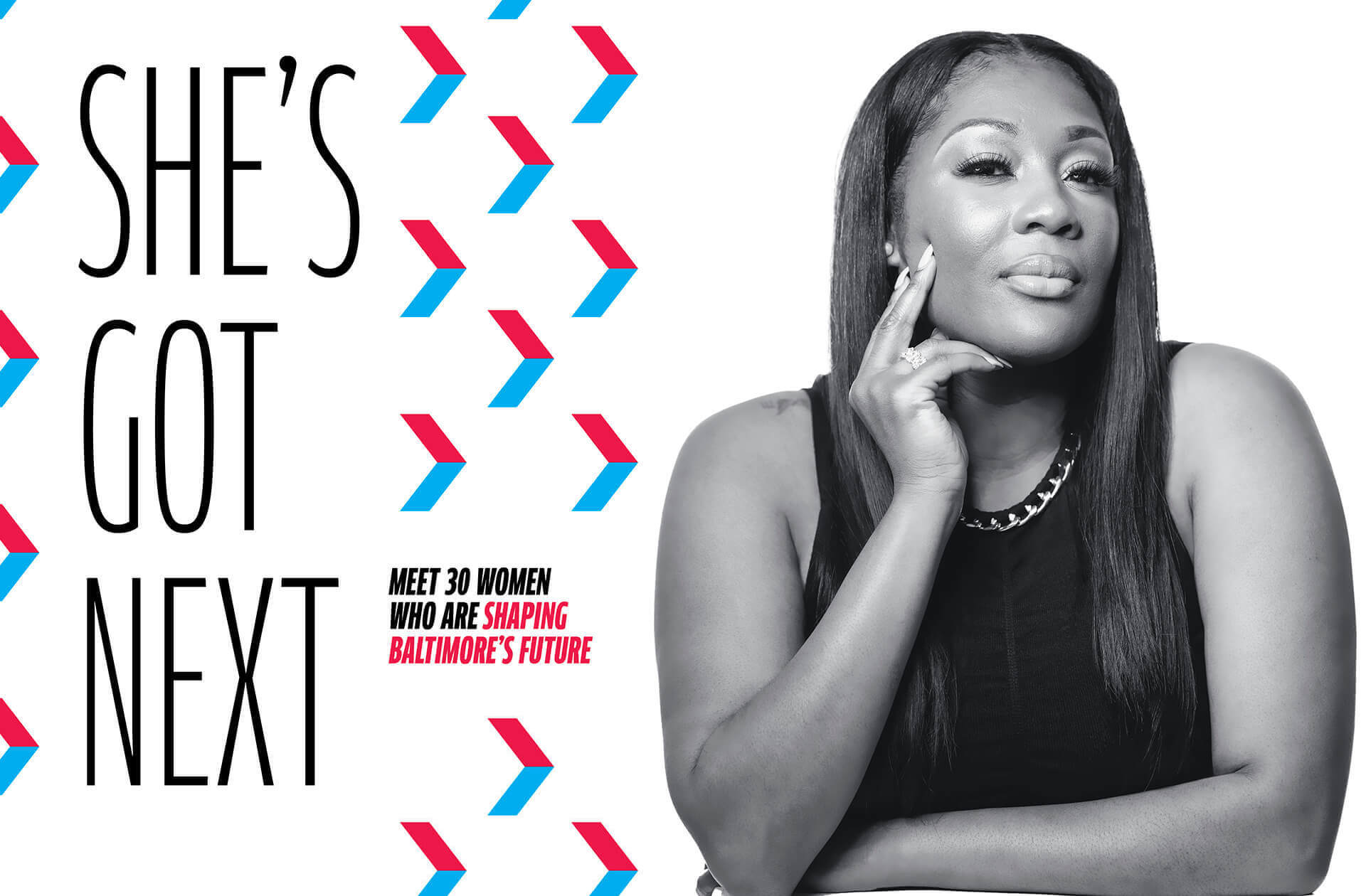 News & Community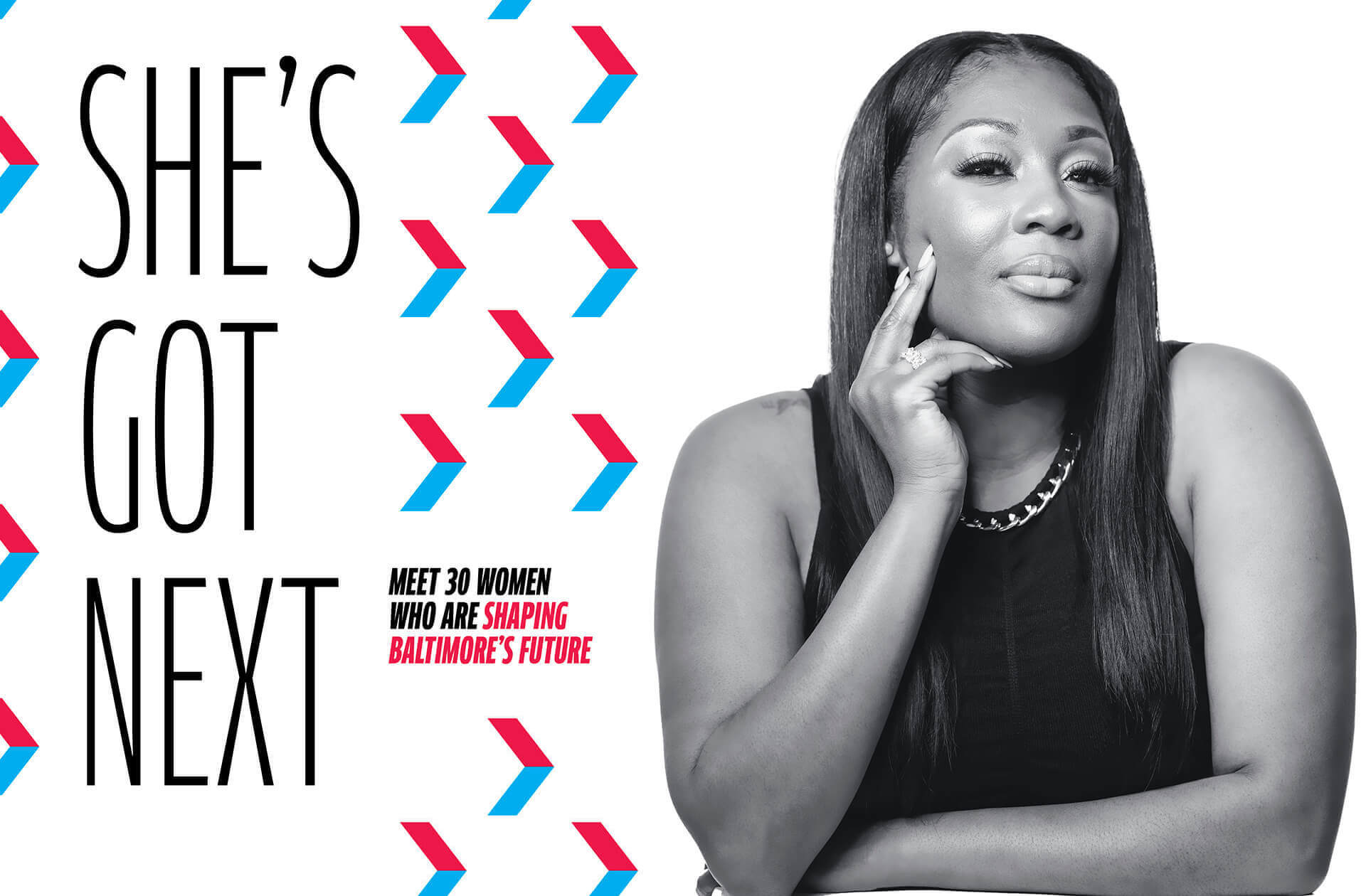 MEET 30 WOMEN WHO ARE SHAPING BALTIMORE'S FUTURE
"THERE ARE SO MANY AMAZING WOMEN IN BALTIMORE
who are doing great things and working together for a cause," says our cover model, Black Girls Vote founder and CEO Nykidra "Nyki" Robinson. Baltimore has always been a town that honors and elevates women. They are our politicians and business leaders, our artists and activists. The 30 emerging leaders featured in this story are simply following in that long, great tradition. They are moving Baltimore forward, shaping the future of the region in terms of its priorities, policies, and passions—and inspiring others with their compassion and empathy. "Women approach leadership differently," says Spoken Word artist Lady Brion. "They don't embrace the divisiveness of the hierarchy. They are more communicative. More affirming." But no less powerful. "My mom was my first mentor and still is," says incoming Baltimore County Public Library director Sonia Alcántara-Antoine, echoing a sentiment voiced by many of our subjects. "She's strong, tough as nails, and resilient." Sounds like a city we all know and love.
On Thursday, February 25, we hosted a virtual panel discussion with some of the many leaders featured in this story. They spoke about the inherent greatness of women, the strength and power of voice, and the importance of elevating other women through mentorship.
JULIA FLEISCHAKER
OWNER OF
GREEDY READS

, 45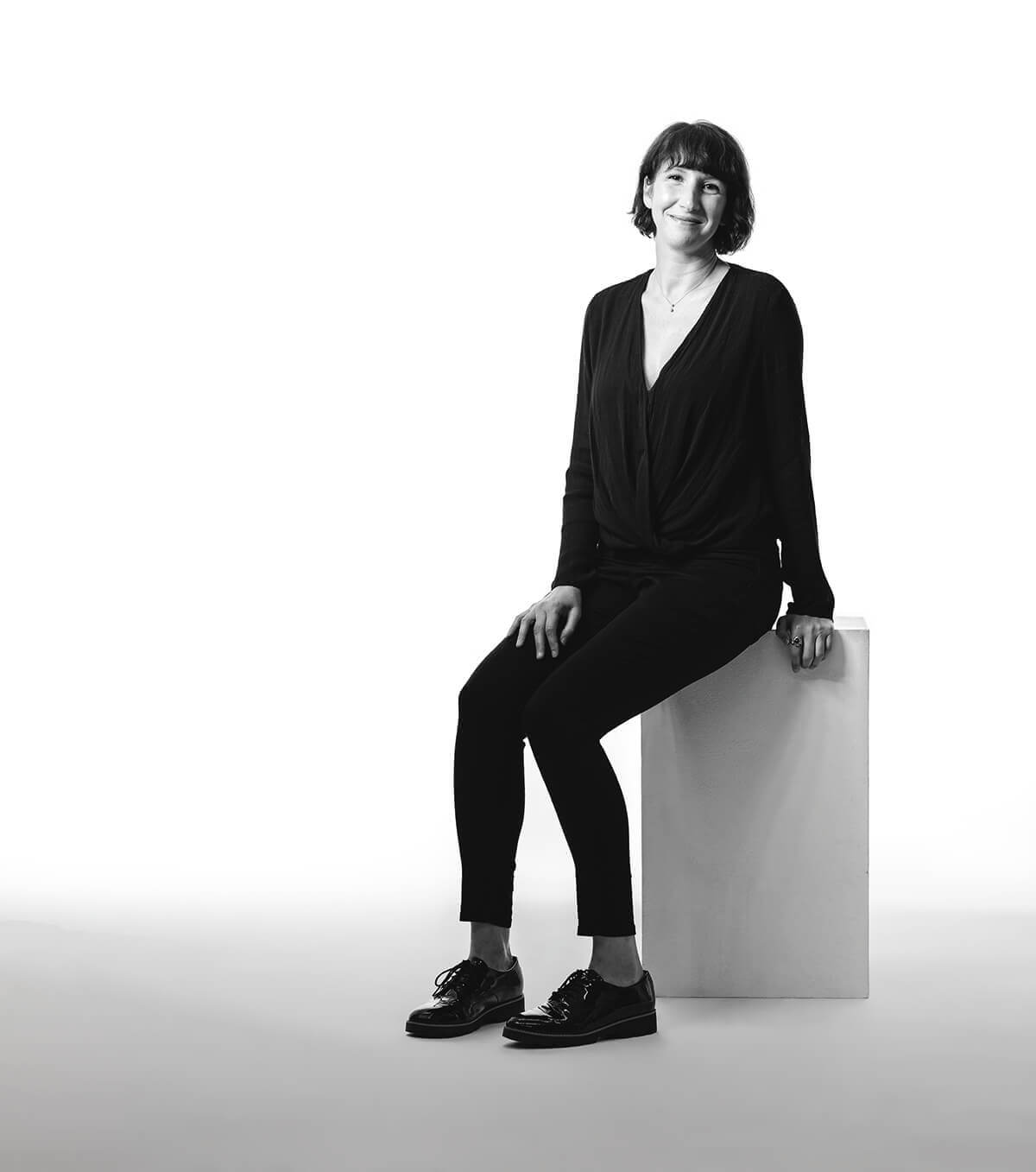 "

AS MORE PEOPLE CRAVE PERSONAL AND MEANINGFUL EXPERIENCES, I THINK SMALL BUSINESSES ARE GOING TO THRIVE."

"I think it's incredibly important for neighborhoods to have spaces where everyone feels welcome," says Julia Fleischaker. And she should know. The owner of Greedy Reads bookstores—her first one in Fells Point, and her latest, in Remington—has created two such spaces. After 20 years on the marketing and publicity end of publishing, the devoted bibliophile says she was craving "actual human connection." Her bookstores are beautifully curated, welcoming places that encourage browsing, lingering, and lively conversation. (Fleischaker even spotted a marriage proposal at one of her shops!) While in-person book signings and readings are on hold due to the pandemic, she still hosts virtual book clubs, and she recently spearheaded "A Virtual Variety Show" to benefit Writers in Baltimore Schools, which provides creative writing workshops to Baltimore City students. Like all small-business owners, Fleischaker has had her ups and downs lately, but she believes that COVID-19 will ultimately be a boon for her business. "Even before COVID hit, there was a reevaluation happening in what people consider important and what brings value to their lives," she says. Now, that value is intensified. "As more people crave personal and meaningful experiences, I think small businesses are going to thrive."
SONIA ALCÁNTARA-ANTOINE
Incoming Director of the
Baltimore County Public Library

, 42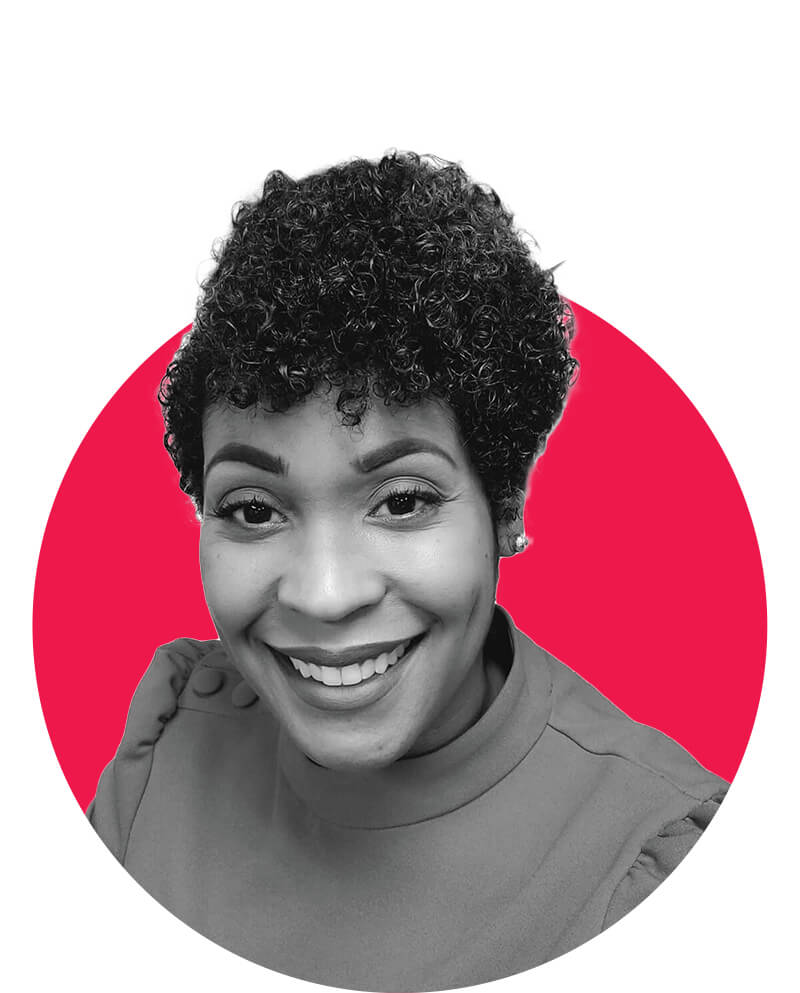 Courtesy of Sonia Alcántara-Antoine
SONIA ALCÁNTARA-ANTOINE
Incoming Director of the
Baltimore County Public Library

, 42

"Every great community needs a great library system in order to truly thrive," says Sonia Alcántara-Antoine, the incoming director of the Baltimore County Public Library's 19 branches. Although she's originally from New York, and currently working as the director of the Newport News Public Library in Virginia, her roots in Baltimore are strong. She worked for seven years in various roles at the Enoch Pratt Public Library, including a stint as assistant to former Pratt director (and now Librarian of Congress) Carla Hayden. Alcántara-Antoine, a first-generation American whose parents emigrated from the Dominican Republic, believes that libraries are great places to break down systemic barriers to learning and technology. "Public libraries are at the forefront of bridging divides and meeting with people where they are," she says. "Knowing that through my work I have the ability to alter the trajectory of someone's life for the better is what gets me out of bed in the morning."
ERRICKA BRIDGEFORD
Anti-violence
Activist

, 48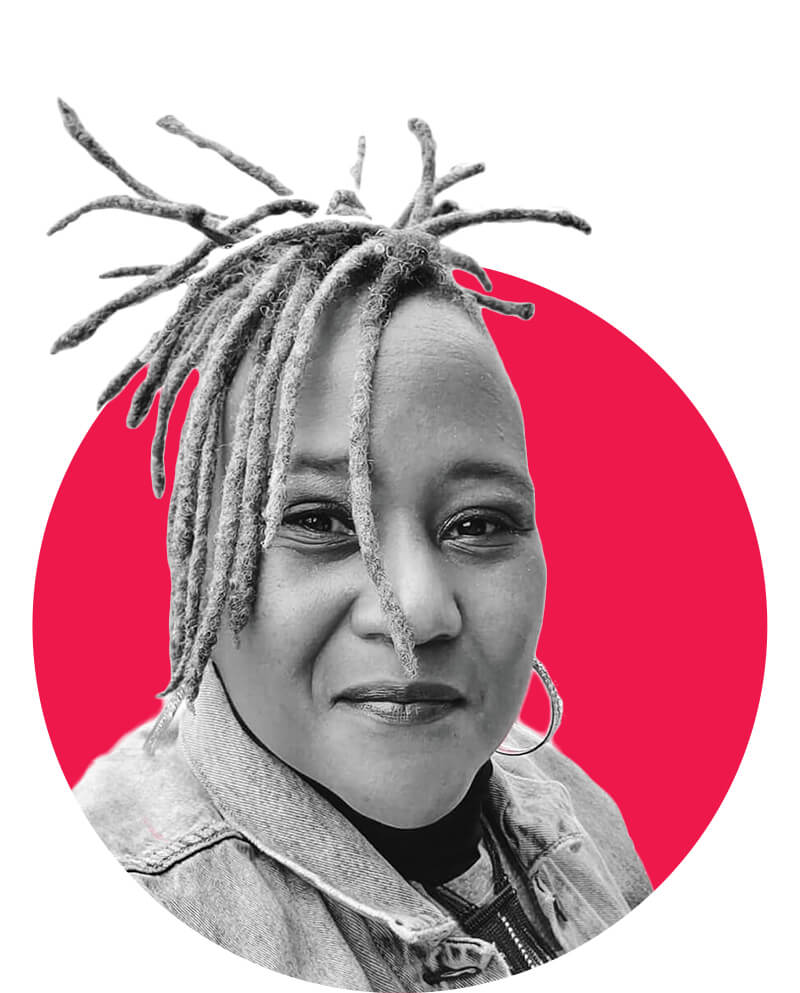 Courtesy of Erricka Bridgeford
ERRICKA BRIDGEFORD
Anti-violence
Activist

, 48

The executive director of the Baltimore Community Mediation Center, Erricka Bridgeford is also, of course, one of the city's leading anti-violence advocates and co-founder of the Baltimore Ceasefire movement, which now enters its fourth year. Her own brother, David, was murdered in 2007. Beyond her professional work and activism as a social reformer, Bridgeford has become a spiritual leader and healing presence in a city all too often in need of both. "I was born with one hand, so society treats me like I'm broken, and I've watched people treat Baltimore like it's broken," she told Baltimore last year. "These different things are identity markers for me: Having one hand, being Black, being a woman, growing up in poverty, having to face murder so much. These are my experiences, and they give me this wide-ranging emotional and spiritual wherewithal to navigate and engage with murder."
LYDIA WALTHER-RODRIGUEZ
BALTIMORE AND CENTRAL MARYLAND REGIONAL DIRECTOR AT
CASA

, 30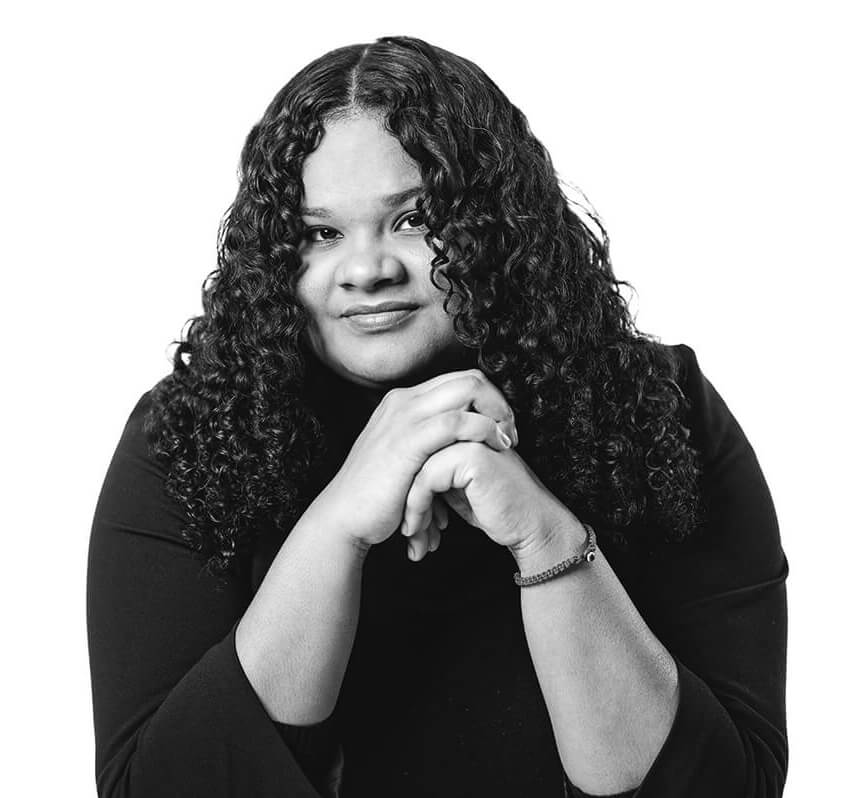 "

TOGETHER, BLACK AND BROWN COMMUNITIES ARE BUILDING OUR CITY AND FIGHTING BACK AGAINST HISTORIC AND CURRENT OPPRESSIONS."

There's no question that the federal crackdowns on undocumented immigrants in the past four years have complicated Lydia Walther-Rodriguez's life's work. But she remains undaunted. As regional director of the immigrant advocate group CASA, Walther-Rodriguez just made her focus local, working, for instance, for Black and Latinx coalition building in Baltimore City and helping to secure new mayor Brandon Scott's support for municipal IDs for immigrant communities. After immigrating from Panama, the Afro-Latina Walther-Rodriguez first got involved in immigrant rights as a student activist at Morgan State University, arguing for the Maryland DREAM Act in 2010. Since joining CASA three years later, her agenda has included everything from employment, literacy training, and police reform to citizenship and legal services. And now she sees new hope toward achieving all of the group's goals."Together, Black and Brown communities are building our city and fighting back against historic and current oppressions," she says. "In a Biden/Harris administration, we must urge the legislative changes that can bring our families the dignity they deserve, while demanding local policy solutions that respect our peoples' contributions and improve the quality of life in the Baltimore region."
SHASHAWNDA CAMPBELL
Community Organizer,
Free Your Voice and South Baltimore Community Land Trust

, 23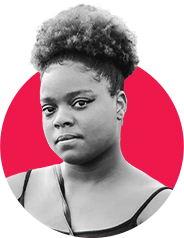 Courtesy of Shashawnda Campbell
SHASHAWNDA CAMPBELL
Community Organizer,
Free Your Voice and South Baltimore Community Land Trust

, 23

Shashawnda Campbell was a student at Benjamin Franklin High School in South Baltimore when she began asking a crucial question: Why did so many of her classmates have asthma? So, she and her friends did some research. They found out that a large incinerator and a landfill were in her neighborhood, right near the school—and that an even larger incinerator was about to be built. In 2012, Campbell co-founded Free Your Voice with some classmates, and through research, marches, petitions, and direct appeals to legislators, they stopped the building of that incinerator. She now continues her environmental work with Free Your Voice and the South Baltimore Community Land Trust, a nonprofit committed to Zero Waste. "I am a community organizer because I have hope," Campbell says. "I have hope that one day we will live in a world that does not jeopardize the lives of some people because of how much money they have, the color of their skin, or simply because of where they are born."
CHRISTINE MICHEL CARTER
Global Voice

for Working Moms, 35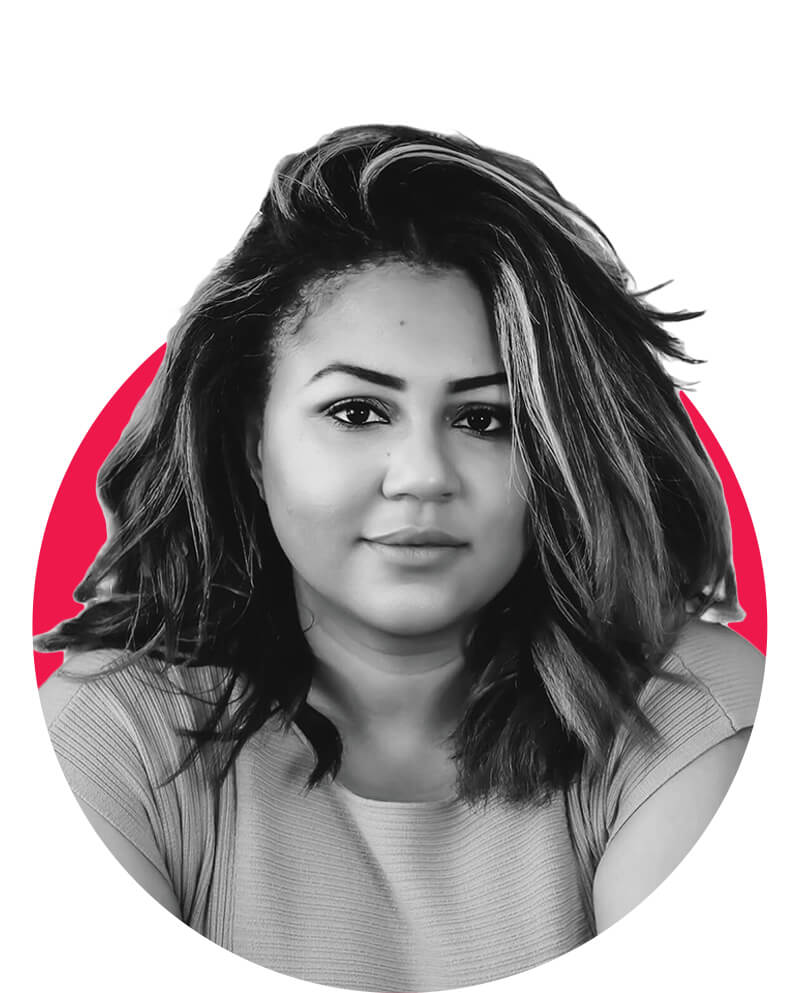 Headshot by Tatiana Mullin
CHRISTINE MICHEL CARTER
Global Voice

for Working Moms, 35

The conditions of teleworking combined with increased child-care demands are a perfect storm for bias against working moms—especially Black women. Enter Christine Michel Carter—herself a mom of two—who has long advocated for the working mom, pandemic or not. Carter has not only penned two books on the topic—MOM AF and Can Mommy Go to Work? (aimed at kids)—but consults with companies, clarifying misconceptions about working moms. Believing that knowledge is power, Carter also pens a bimonthly column for ForbesWomen on topics ranging from revisiting the Family and Medical Leave Act to "ditching the act and bringing our authentic selves to work." Says Carter, "I believe women should be defined by motherhood, even at work." There's no shame in having both as our identities, she insists. "Women are multifaceted, and that doesn't change once we become mothers."
MARISA DOBSON
FOUNDER OF
SCINTILLATE

, 34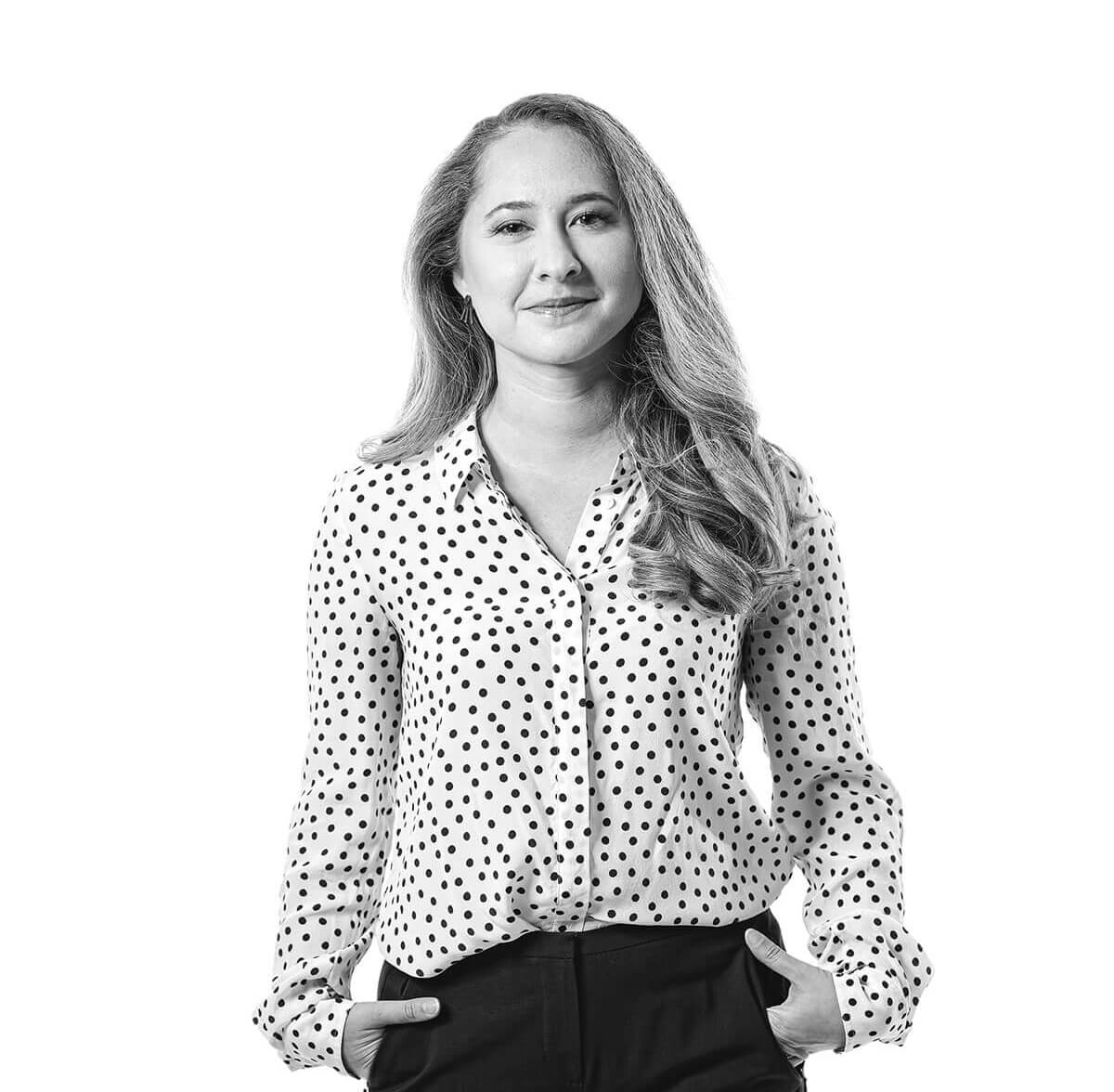 "

A LOT OF FOLKS LIKE TO USE MY MENTAL ROLODEX. I DO A LOT BEHIND THE SCENES TO CONNECT COLLEAGUES AND KEEP MONEY FLOWING TO GOOD PEOPLE WHO DO GOOD WORK."

As the founder of Scintillate, a food and lifestyle public relations firm, Marisa Dobson has always loved sharing other people's stories, including those of clients such as Ida B's Table and True Chesapeake Oyster Co. Dobson is also one of the driving forces behind community events such as Charm City Night Market, B-More Kitchen's Battle of the Brands, and Baltimore Creatives Acceleration Network (BCAN). Even off the clock, she's the consummate connector ("a professional matchmaker" is what she calls herself). Case in point: She introduced designer Tiffanni Reidy to Brittany Wight of Wight Tea Co. and Amanda Mack of Crust by Mack. Reidy ended up designing both of their Whitehall Mill stalls. She also introduced restaurateurs Dave and Tonya Thomas to culinary historian Jessica B. Harris, whom the couple now counts as a close friend. "A lot of folks like to use my mental Rolodex," says Dobson. "I do a lot behind the scenes to connect colleagues and keep money flowing to good people who do good work."
IYA DAMMONS
Executive director,
Baltimore Safe Haven

, 28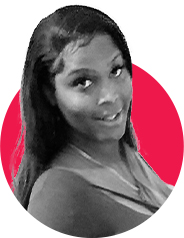 Courtesy of Iya Dammons
IYA DAMMONS
Executive director,
Baltimore Safe Haven

, 28

In mid-July, four bold, pastel-colored words were painted across both lanes of North Charles Street in Charles Village: Black Trans Lives Matter. With the help of artist Jamie Grace Alexander, the effort was organized by Baltimore Safe Haven, a neighborhood nonprofit that serves the transgender community founded by Iya Dammons in 2019. Just weeks earlier, Dammons helped organize the city's first large-scale Black trans protest, with a march and rally that gathered some 200 supporters and graced, via a photograph by Devin Allen, the cover of Time magazine. But it's the daily, frontline work that matters most to Dammons, from BSH's drop-in center and transitional housing services to mobile outreach efforts and civic engagement, all the way up to City Hall. "This is the fight of all fights that I'm in," she told us last summer, as she works to combat homelessness, provide harm reduction, and foster upward mobility for her community. "The highest achievement for me is just being able to help my sisters—to see them smile, and know that they have somebody."
CORI DIOQUINO
Founder and Co-Executive Director,
Asian Pasifika Arts Collective

, 36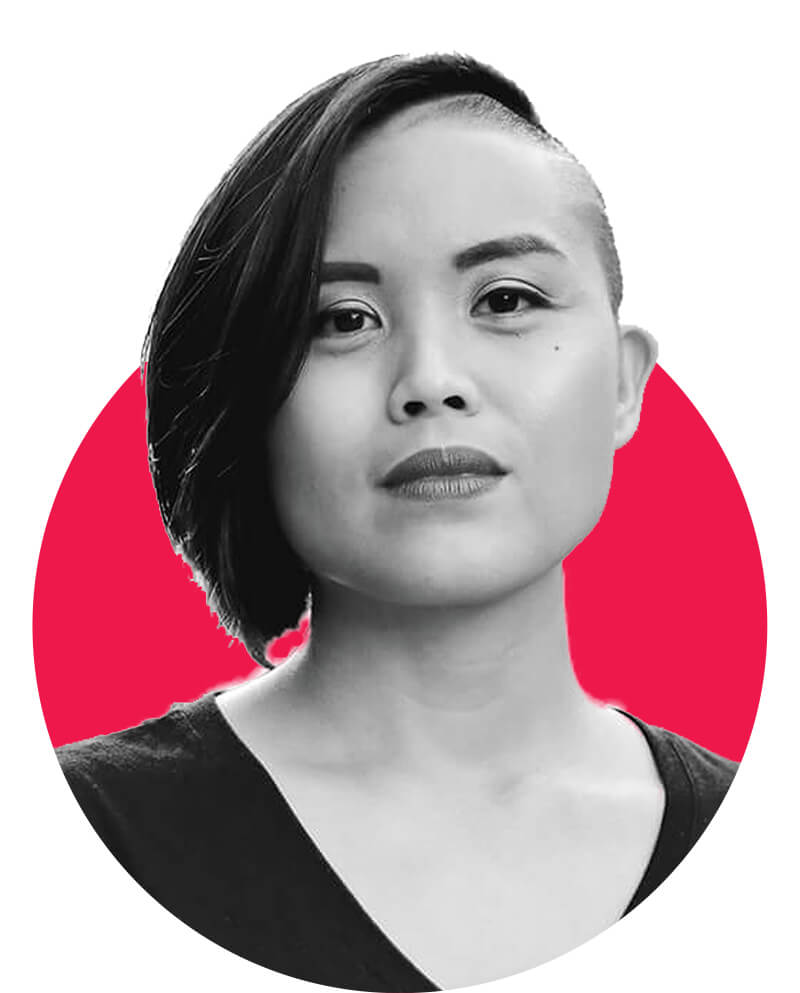 Headshot by Catrece Ann Tipton
CORI DIOQUINO
Founder and Co-Executive Director,
Asian Pasifika Arts Collective

, 36

Under the leadership of Cori Dioquino, along with co-executive director Catrece Ann Tipon, Asian Pasifika Arts Collective has become an advocate for Asian-American and Pacific Indigenous American (AAPI) voices in the arts and beyond. "In order for our stories to be heard and considered . . . we have to be loud about it," says Dioquino. "Especially considering the fact that Asian Americans have been pegged as the 'model minority' who are very quiet and keep their head down and don't speak up, I think being a loud Asian and empowering people around you to be as well, it's surprising how much of a statement that can be." To that end, this past year the collective produced a virtual version of their AAPI Voices storytelling series, hosted online workshops, and partnered with #RacismIsAVirus to launch #UnapologeticallyAsian, a campaign to empower all Asians and "change the conversation about belonging in America." The group's 2021 theme, "Crossing Borders," will help guide its events throughout the year.
RABBI JESSY DRESSIN
Executive Director,
Baltimore, Repair the World

, 40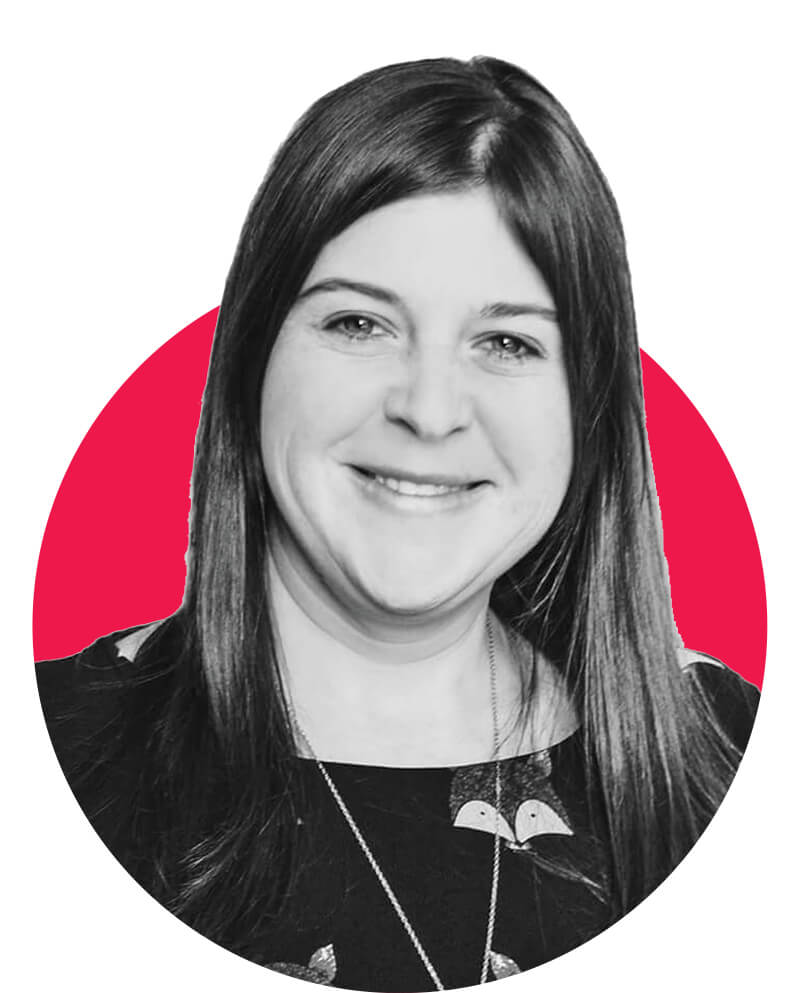 Courtesy of Rabbi Dressin
RABBI JESSY DRESSIN
Executive Director,
Baltimore, Repair the World

, 40

You sometimes forget Jessy Dressin is a rabbi. And that's part of her power. She's young, she likes to wear ripped jean shorts with leggings, bright sunglasses, and a Ravens jersey, and she sermonizes not from the bema of a temple, but from her position at a Jewish nonprofit that connects community members to volunteer opportunities. The idea of tikkunolam—repairing the world—has been Dressin's message ever since she became an ordained rabbi nine years ago. First, as founder and director of Charm City Tribe, an initiative to engage young adults interested in Jewish culture, and now through her work at Repair the World Baltimore, which mobilizes Jews to take action to pursue a just world. "Jewish tradition teaches . . . that there are things we can accomplish together we could not possibly accomplish on our own," Dressin says. Building relationships that are substantive and not just transactional is so important in a hyper-segregated city like Baltimore, she says. "The particular callings and imperatives of Judaism require me to work closely with those who are not like me—who don't share the same faith, or the same skin color, or the same history—but who share in the work to build a more whole and just world for all people."
NYKIDRA "NYKI" ROBINSON
FOUNDER AND CEO OF
BLACK GIRLS VOTE

, 37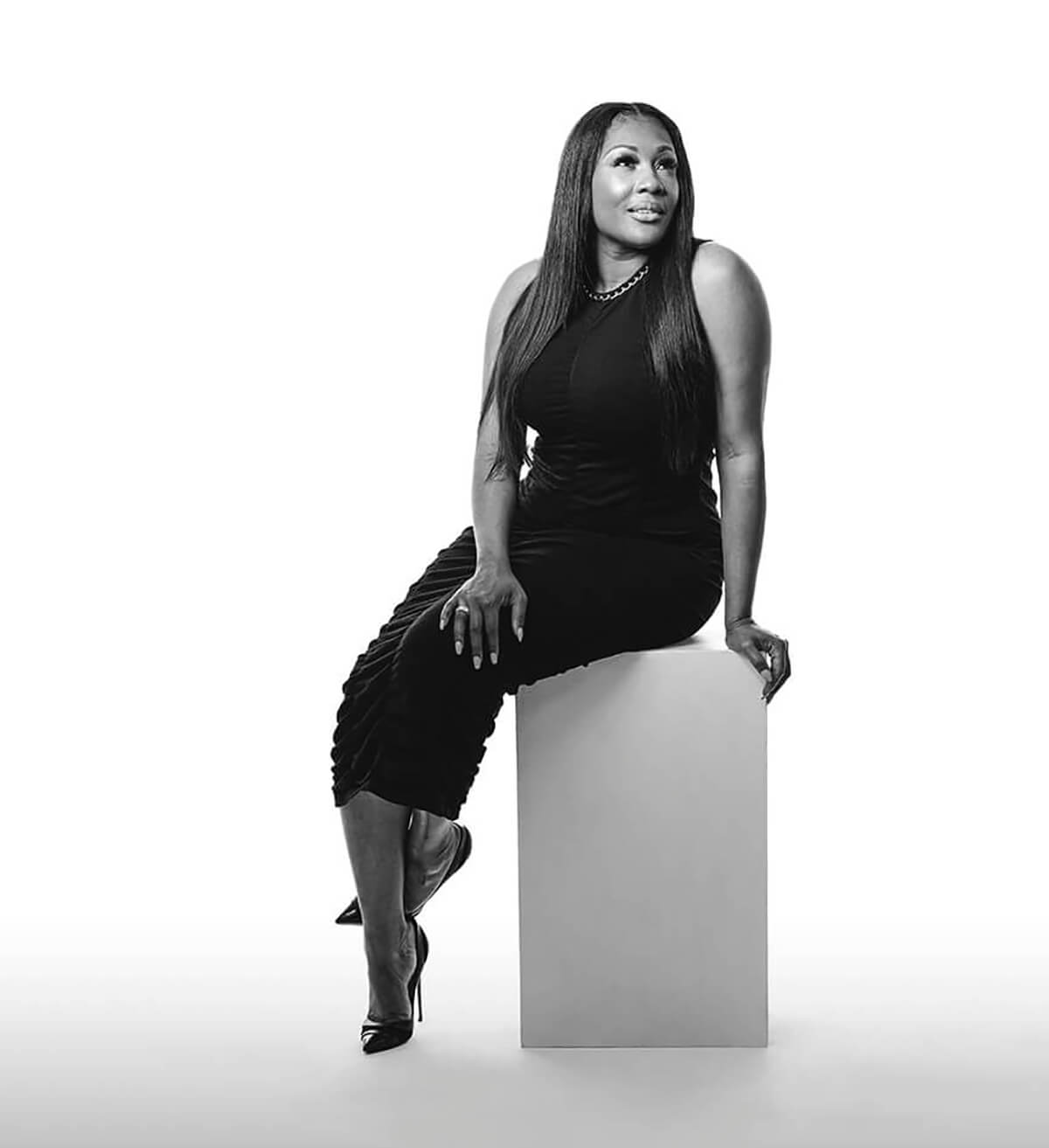 "

. . . IT'S OKAY TO BE UNAPOLOGETIC ABOUT WHAT WE WANT. WE WANT A RETURN ON OUR INVESTMENT."

In the wake of the Baltimore Uprising in 2015, Nykidra "Nyki" Robinson launched Black Girls Vote, a nonpartisan organization that encourages Black women to vote and then harness their collective power in concrete ways. That year, more than 300 people were killed in Baltimore, mostly Black men. "There are a lot of Black women that are hurting," she says. "Those are our fathers and our husbands and sons." Black women are the most consistent voting block for the Democratic party, she explains. But they rarely ask for anything in return. "It's okay to be unapologetic about what we want," Robinson says. Through Black Girls Vote, she "engages, educates, and empowers" Black women across the country about the voting process, in any way possible. ("We go where the voters are," she says, including a "From the Poles to the Polls" campaign that registered exotic dancers.) But she also teaches them to wield that power, making demands about access, policy, and personnel. "We want a return on our investment," she says. Speaking of personnel, Vice President Kamala Harris is a great first step. Next, says Robinson, they're looking for a Black woman on the Supreme Court.
DIANE FINK
Executive Director,
Emerge Maryland

, 60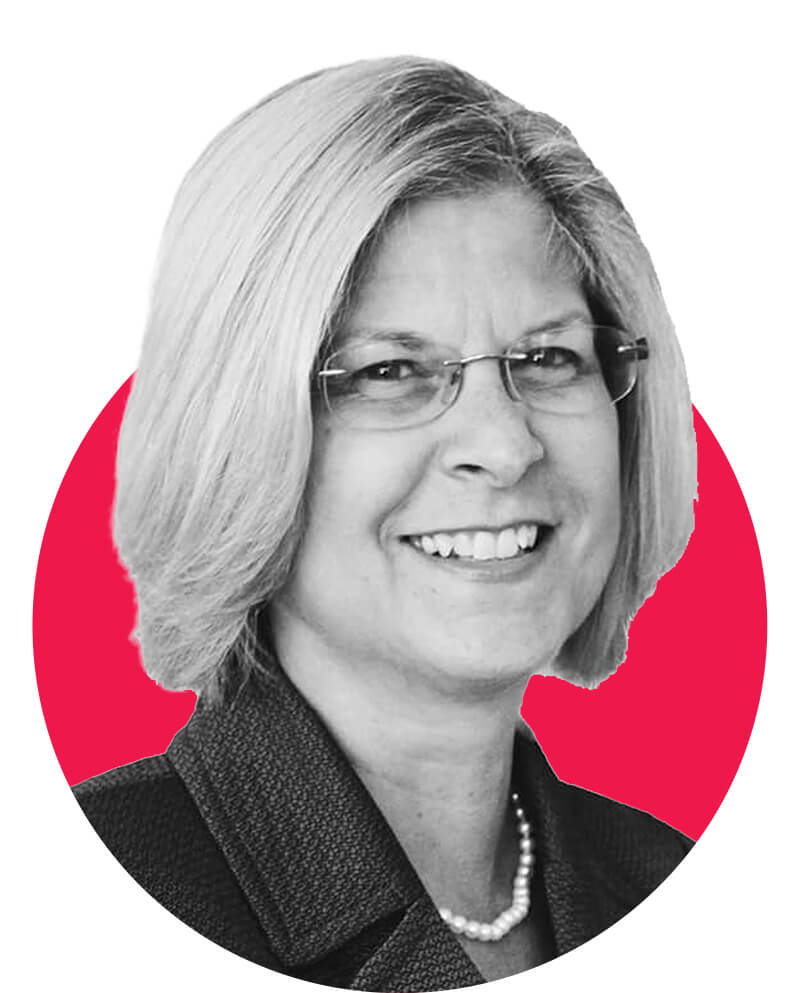 Courtesy of Diane Fink
DIANE FINK
Executive Director,
Emerge Maryland

, 60

Since its first class in 2013, Emerge Maryland, which recruits, trains, and provides Democratic women with a network to run for office, has assisted more than 100 candidates. Website Maryland Matters describes the organization, which is overseen by executive director Diane Fink, as "a major powerhouse" on the political scene, with alumnae now holding offices across the state, including school board members, city and county council legislators, and state delegates and senators. "We are now electing people who have not had a seat at the table and have not had their voices heard in the past," Fink, who previously served as legislative staff in the General Assembly, told Baltimore in 2019. "The issues they raise, about child care, increasing the minimum wage, domestic violence, for example, are not heard, not in the same way, when women bring their voices to the table. Fifty-two percent of the population is female, and our representation should reflect that."
LAUREN GARDNER
Creator,
JHU COVID-19 Dashboard

, 36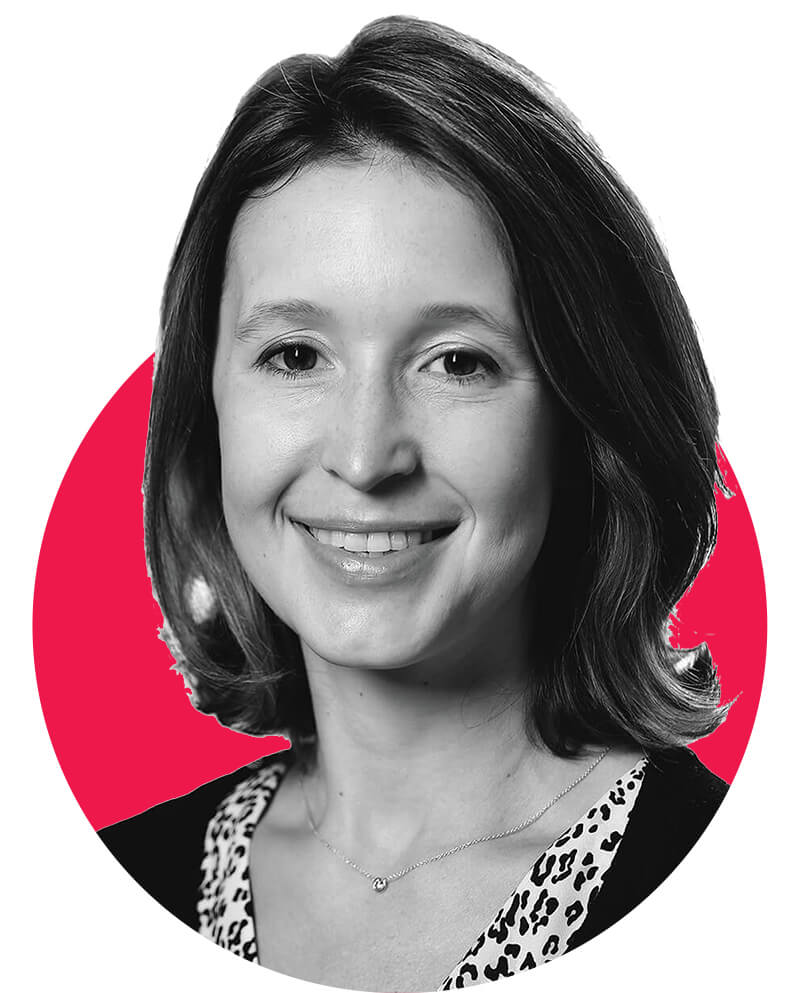 Headshot by Will Kirk (Johns Hopkins University)
LAUREN GARDNER
Creator,
JHU COVID-19 Dashboard

, 36

It's not every day that an engineer creates something that will be used by the entire world. But Lauren Gardner, an infectious disease specialist and co-director of the Johns Hopkins University's Center for Systems Science and Engineering, made history last January when she and her graduate student built the COVID-19 Dashboard that would track the novel coronavirus pandemic's rapid spread around the globe. The online data tracker would eventually garner more than 4.5 billion views a day from public health authorities, researchers, and the general public. It also landed Gardner a spot on Time magazine's list of "The 100 Most Influential People of 2020," where Baltimore's own former health commissioner Dr. Leana Wen declared the professor a leader among us. "It's important for people to recognize that engineers can contribute to society in lots of different ways," Gardner told us last spring, "including public health."
NICOLE HANSON-MUNDELL
Executive Director,
Out for Justice

, 38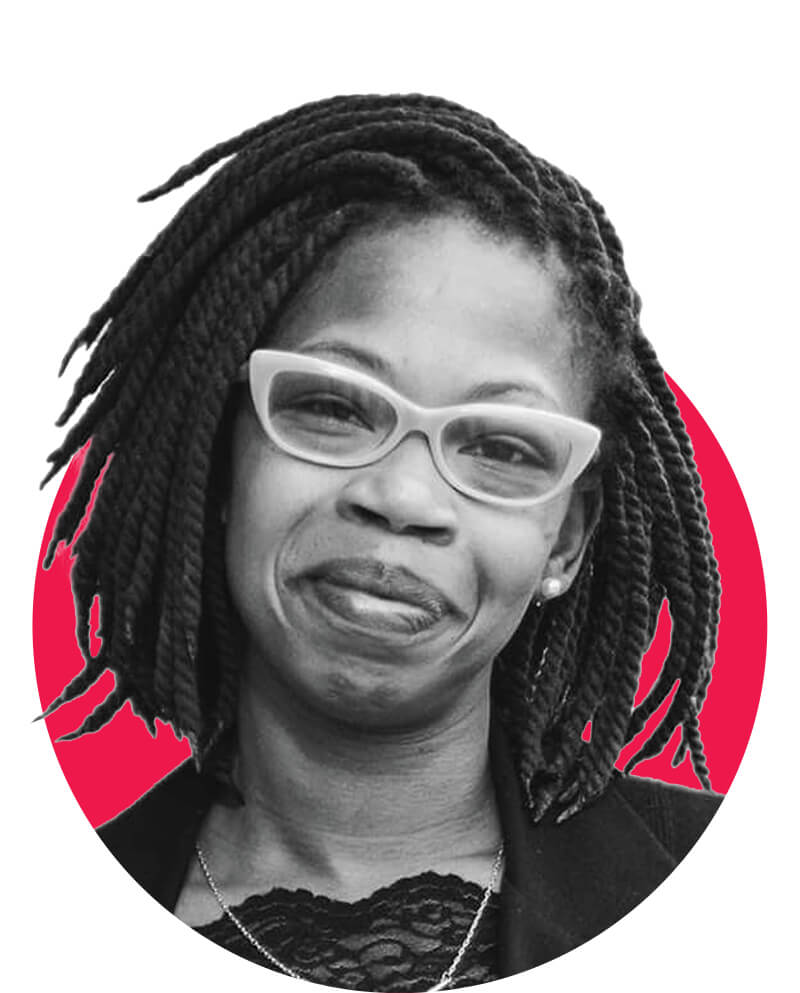 Courtesy of Nicole Hanson-Mundell
NICOLE HANSON-MUNDELL
Executive Director,
Out for Justice

, 38

Throughout her life, Nicole Hanson-Mundell has felt strongly about the right to vote. "I took a lot of honor in walking into an elementary school or church to cast my ballot," she says. But after spending a year in jail, she lost that power. This past year's Free the Vote documentary from the ACLU of Maryland made it clear that denying the right to vote for those incarcerated is rooted in a deeply racist system. The documentary shared Hanson-Mundell's story, highlighting her advocacy work as someone "leading the fight" to expand voting access. It's just one of several battles Hanson-Mundell has taken up on behalf of Out for Justice, a grassroots organization led by former and currently incarcerated individuals working toward reform for local and statewide reentry policies. Hanson-Mundell, an expert on criminal justice policy, is also the only formerly imprisoned woman on Governor Hogan's Task Force to Study Maryland's Criminal Gang Statutes. "When people return home from prison or jail, they have every intent to reform their lives," Hanson-Mundell told us. "The difference between the ones who recidivate and the ones that don't is simply who has access."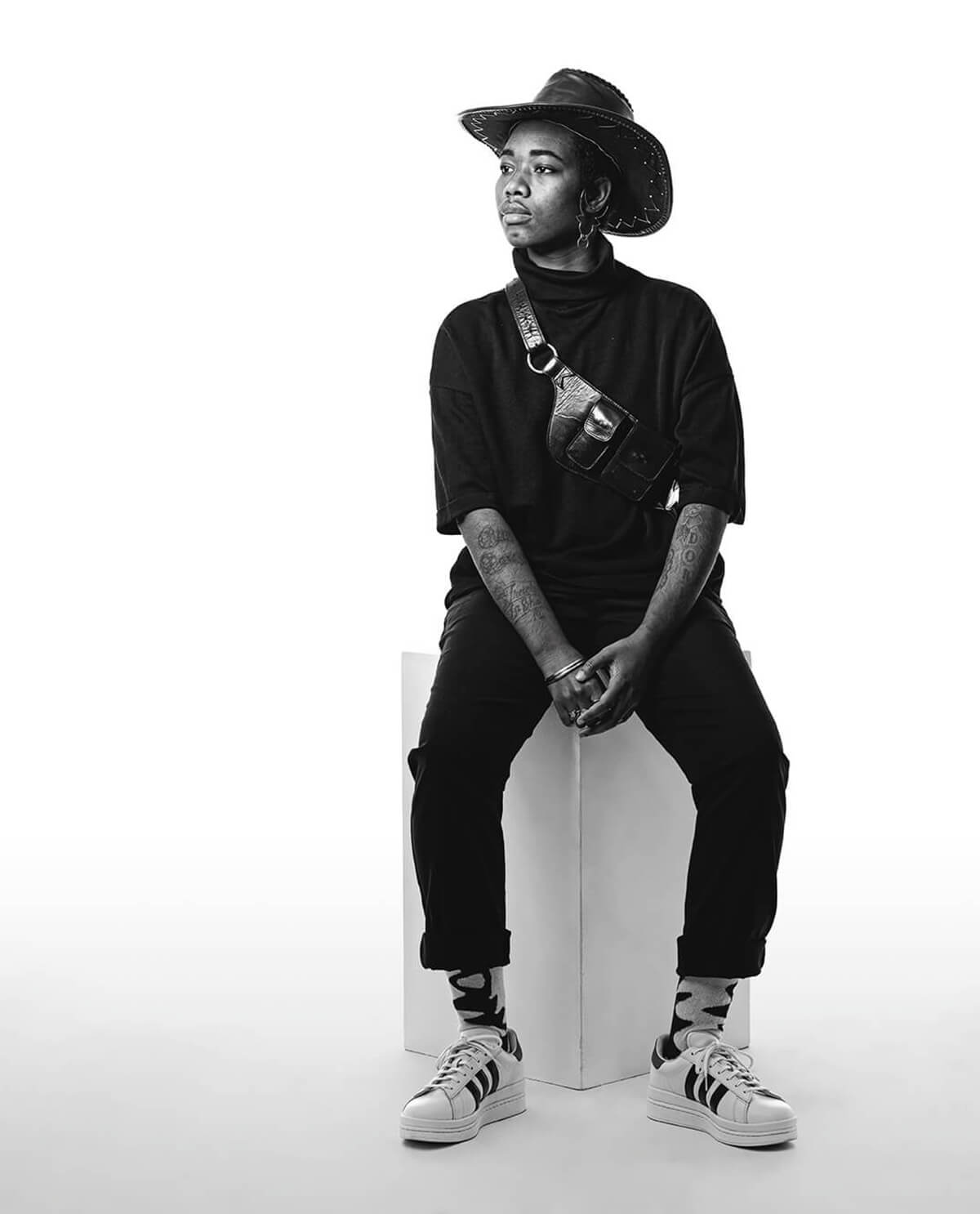 "

I CARE SO MUCH ABOUT THIS CITY. I CARE SO MUCH ABOUT US BEING A PART OF THIS HISTORY."

You may not know artist, activist, and educator SHAN Wallace's face, but you've probably had the good fortune to see the world the way she sees it. Her work—vivid photographs and collages that showcase the Black experience in all its vibrancy, humanity, and beauty—has been seen in the Sun, Washington Post, The New York Times, Vanity Fair, The Atavist, and, on occasion, this magazine. And her installations exploring the nature of archives, how they develop and what exactly they preserve and perpetuate, not only documents Black life and stories, but ensures they persist for the future. "I care so much about the city," Wallace told Black Is magazine. "I care so much about us being a part of this history and having our lives and experiences, our voices, our narratives solidified in a larger archive but also in a Baltimore archive as well."
LANE HARLAN
Owner,
Clavel, W.C. Harlan, Fadensonnen, Angels Ate Lemons

, 34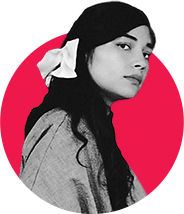 Headshot by Landon Mckinley
LANE HARLAN
Owner,
Clavel, W.C. Harlan, Fadensonnen, Angels Ate Lemons

, 34

Just a few months back, foodie industry bible Saveur called Lane Harlan "the most interesting woman in the restaurant business." But that's hardly news to those of us who live in Baltimore and have become regulars at her restaurants, including the James Beard-nominated taqueria Clavel, the charming W.C. Harlan speakeasy, and Fadensonnen, Baltimore's first biergarten/ sake bar (not to mention Angels Ate Lemons, a new natural wine bottle shop). Yes, through the years, cool kids like filmmaker John Waters, former Maryland Governor Martin O'Malley, and the cast of Veep have hung out at her haunts, but pretty much everyone else flocks to them, too. And even the pandemic has not slowed her down: Harlan took that time to launch the Pisa Y Corre carryout concept at Clavel along with her business partner, Sinaloan chef Carlos Raba. No matter how challenging this year has been for the business, Harlan continues to strive. "I've spent the last year transforming everything I thought I knew about my current businesses," says Harlan. "It's crushing and beautiful to deconstruct. I will continue to create in Baltimore."
MELISSA HYATT
Baltimore County
Police Chief

, 45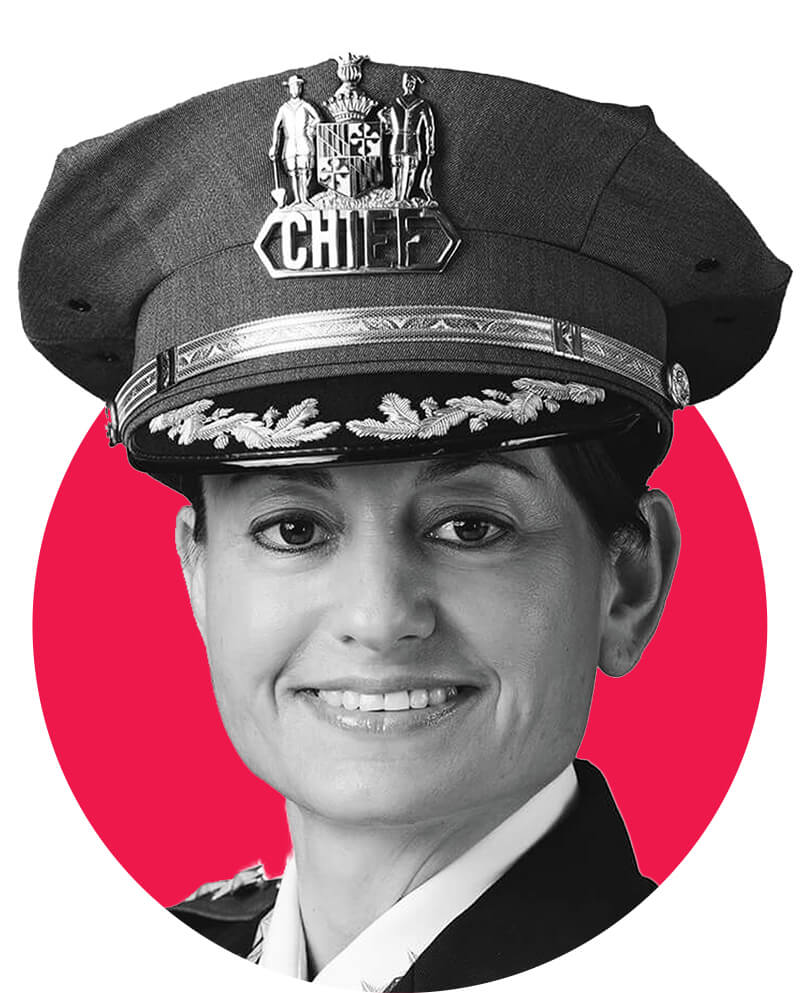 Courtesy of Chief Melissa Hyatt
MELISSA HYATT
Baltimore County
Police Chief

, 45

Melissa Hyatt's rapid rise through the male bastion of police work has its roots in her childhood, where she soaked up information from her father, a retired Baltimore City police major. Now she's a year into serving as the first female chief of the more than 1,900-person Baltimore County police department, after two decades of police work in the city. During that time, she rose to the rank of colonel, overseeing all nine districts. Among her goals is recruiting more female officers—studies have shown they're better at defusing potentially violent confrontations before they become deadly. And, no, she hasn't tired of the work. "I always loved the camaraderie that builds between officers from constantly not knowing what comes next," says Hyatt. "I loved the adventure of it, I loved being out on the street; it made me happy."
LYNNE B. KAHN
Founder and Executive Director,
Baltimore Hunger Project

, 51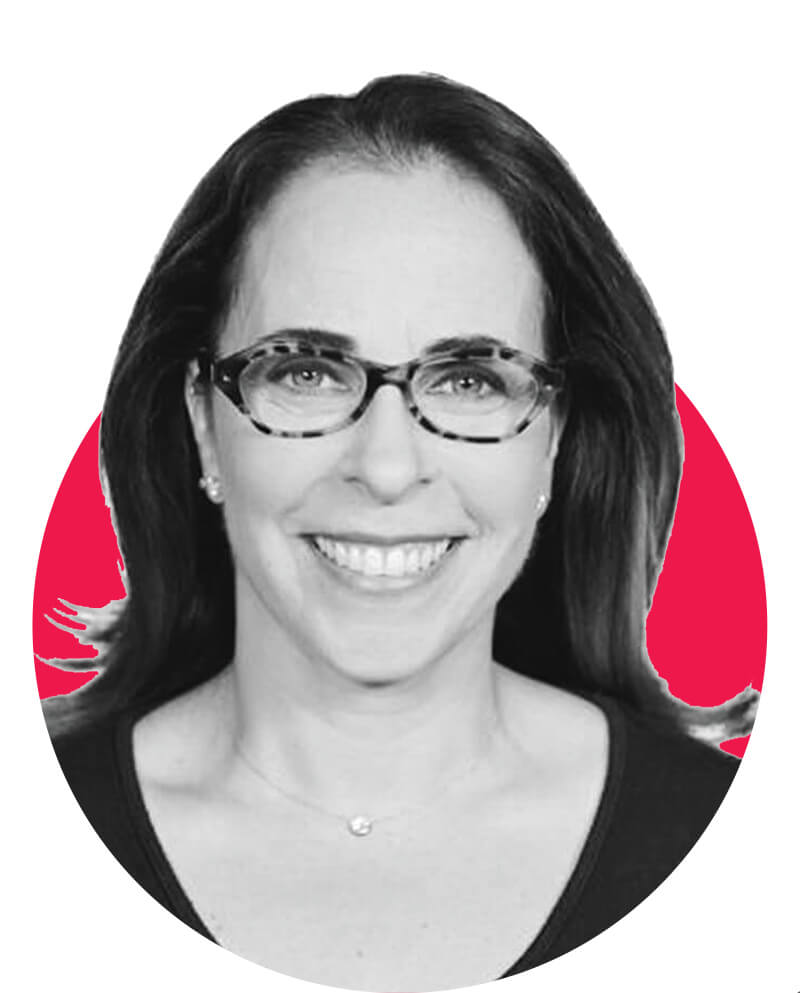 Courtesy of Lynn B. Kahn
LYNNE B. KAHN
Founder and Executive Director,
Baltimore Hunger Project

, 51

School systems place a lot of emphasis on making sure students are fed throughout the week, but what happens to food-insecure families on Saturdays and Sundays? That was the principle that led Lynne B. Kahn to start Baltimore Hunger Project in 2014. What began as a lunch distribution operation out of her garage has grown into a volunteer-based nonprofit that supports more than 600 kids in 23 local schools. And when COVID-19 hit, that output ramped up to provide groceries—complete with handwritten notes of encouragement, books, and art supplies—to 2,300 families per week. "It's about so much more than just the food," says Kahn, a mom of two and full-time CPA. "I want to hear how my kids are feeling and check in on their mental health. I see us expanding the number of kids we serve, but also figuring out how we can strengthen the bodies and the minds."
LADY BRION
Spoken Word Artist; Founder and Executive Director,
Black Arts District

, 30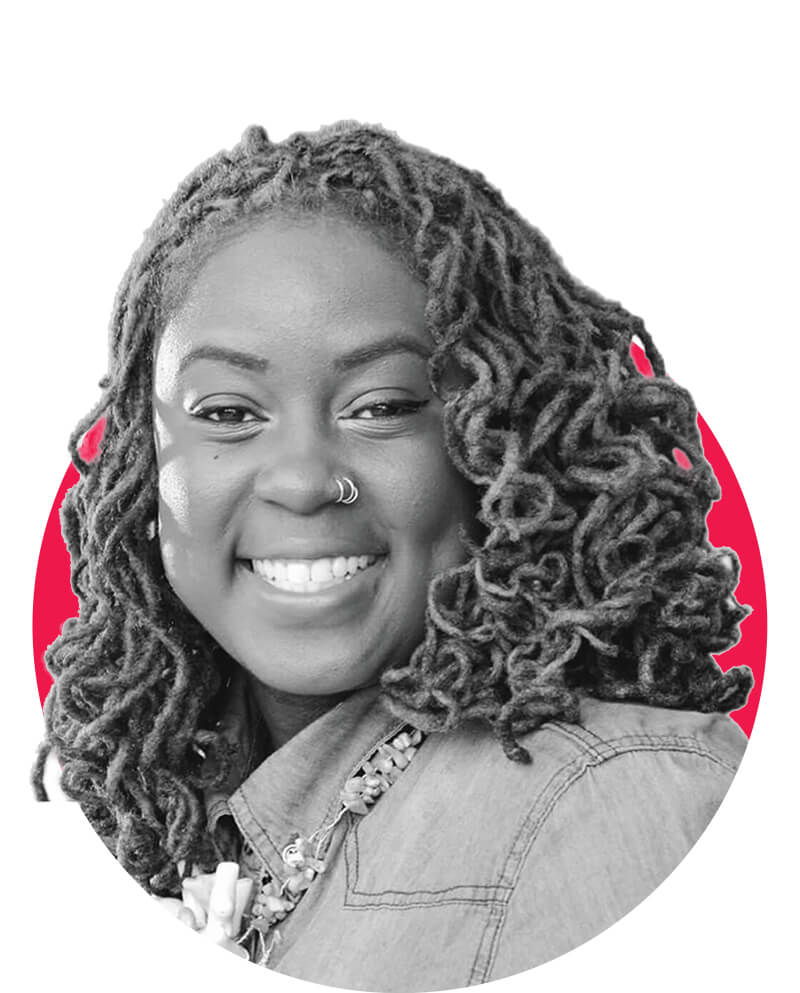 Courtesy of Lady Brion
LADY BRION
Spoken Word Artist; Founder and Executive Director,
Black Arts District

, 30

As a spoken word artist, teacher, and activist, Lady Brion believes in the transformative power of art. "We all walk around with our own baggage—these backpacks that are full of all kinds of stress—and we need a way to unpack," she says. "Art becomes a safe space to unpack our stuff." To that end, she is the cultural curator for Leaders of a Beautiful Struggle, the think tank devoted to improving the lives of Black people in Baltimore. In 2018, she proposed the idea of turning the historic area around Pennsylvania Avenue into a designated Black arts district. It wasn't a new idea—but she was the first to have the network, policy background, skills, and "fire" to make it happen. A year later, the Black Arts District (BAD) was officially designated. Her ultimate vision is to make BAD the choice destination for Black food, arts, retail, and culture. It's a lot of work, she says, but she'll always find time for writing. "Poetry is my lifeblood," she says. "It's what feeds me."
SUSIE CREAMER
DIRECTOR OF
PATTERSON PARK AUDUBON CENTER

, 44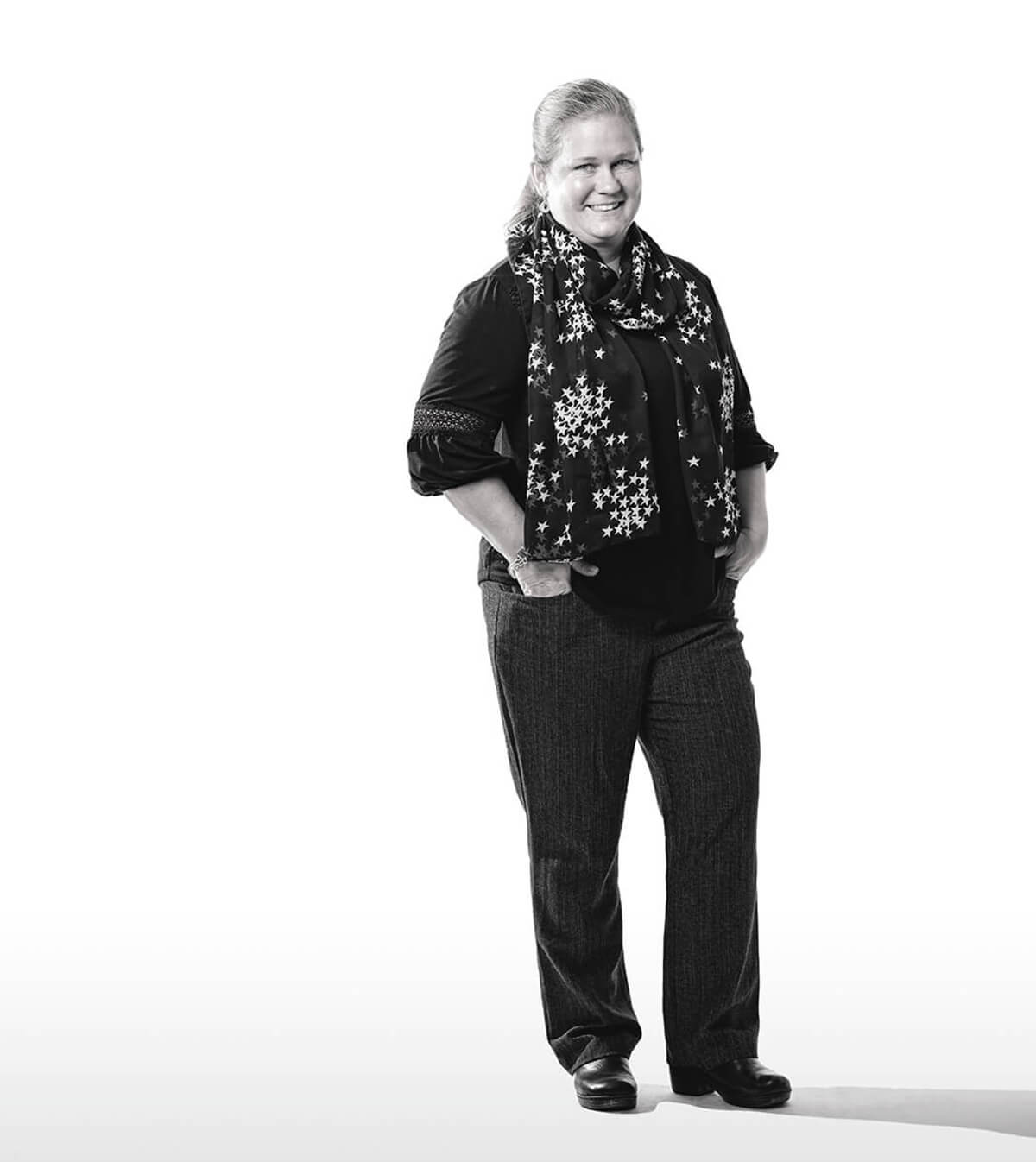 "

I WOULD LOVE TO HAVE A BIRD-FRIENDLY GARDEN AT CITY HALL. WOULDN'T THAT BE AWESOME?"

When it comes to protecting the environment, Baltimore has a fearless champion in Susie Creamer. The Patterson Park Audubon Center director has helped Birdland maintain its reputation, with her organization's inventive programming—from the first Baltimore Birding Weekend to a "green pipeline" for public school students—engaging the local community to protect wildlife, including orioles and ravens. Slowly but surely, Creamer is turning Baltimore into an urban oasis, promoting additional greenspace, and thus habitat, around the city. And now she even has a partnership with the Department of Housing & Community Development to educate inspectors on native plants. "I would love to have a bird-friendly garden at City Hall," she says. "Wouldn't that be awesome?"
GINNY LAWHORN
Restaurant Owner and
Hospitality Industry Advocate

, 38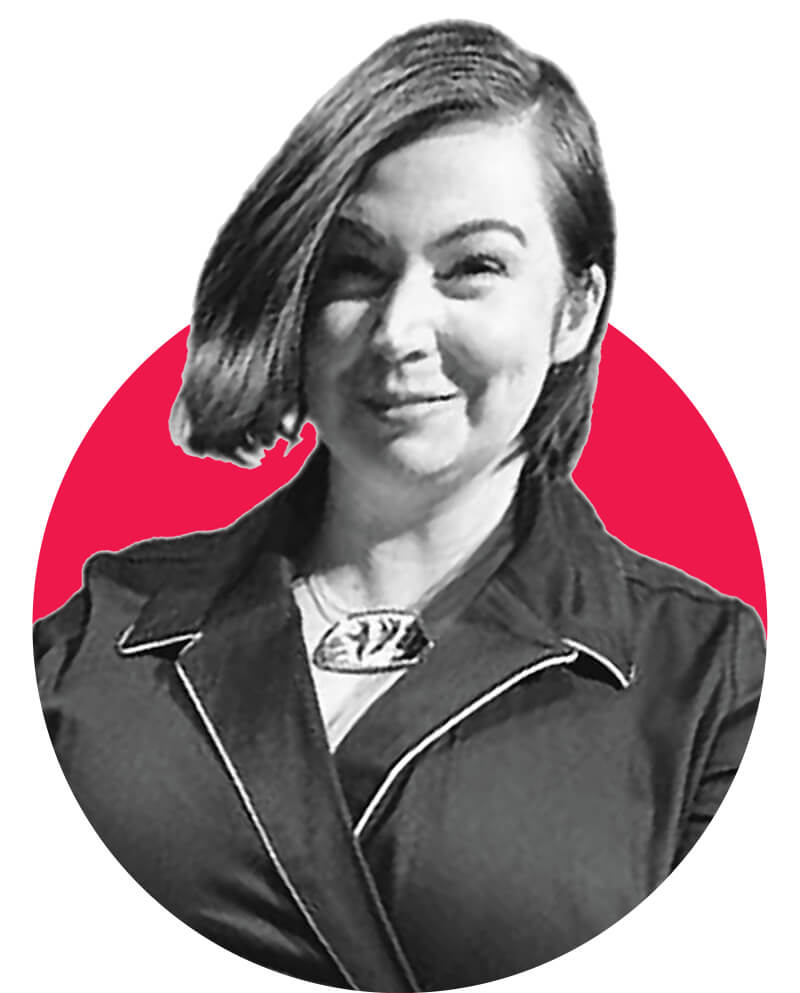 Courtesy of Ginny Lawhorn
GINNY LAWHORN
Restaurant Owner and
Hospitality Industry Advocate

, 38

Throughout her nearly 20-year career in the hospitality industry, Ginny Lawhorn has always considered her fellow bartenders and servers her alternative family. As such, she has seized every opportunity to step up and support them—whether that means assisting the team at her aptly named Fells Point restaurant, Friends and Family, with insurance enrollment and ensuring income stability, or organizing programs to help the greater restaurant community protect their mental and physical well-being. When it comes to the next generation of female leadership, her highest hope is that, once post-pandemic rehiring happens, it starts with minority women. "Every piece of representation matters," she says. "Especially in a city where the scene can feel small, diversification can show that you can do it—you have the idea, you have value, you can advocate for yourself. My next hope is that you see the leaders, and then you see the leaders become owners."
DEL. BROOKE LIERMAN
State Delegate,
46th District

, 41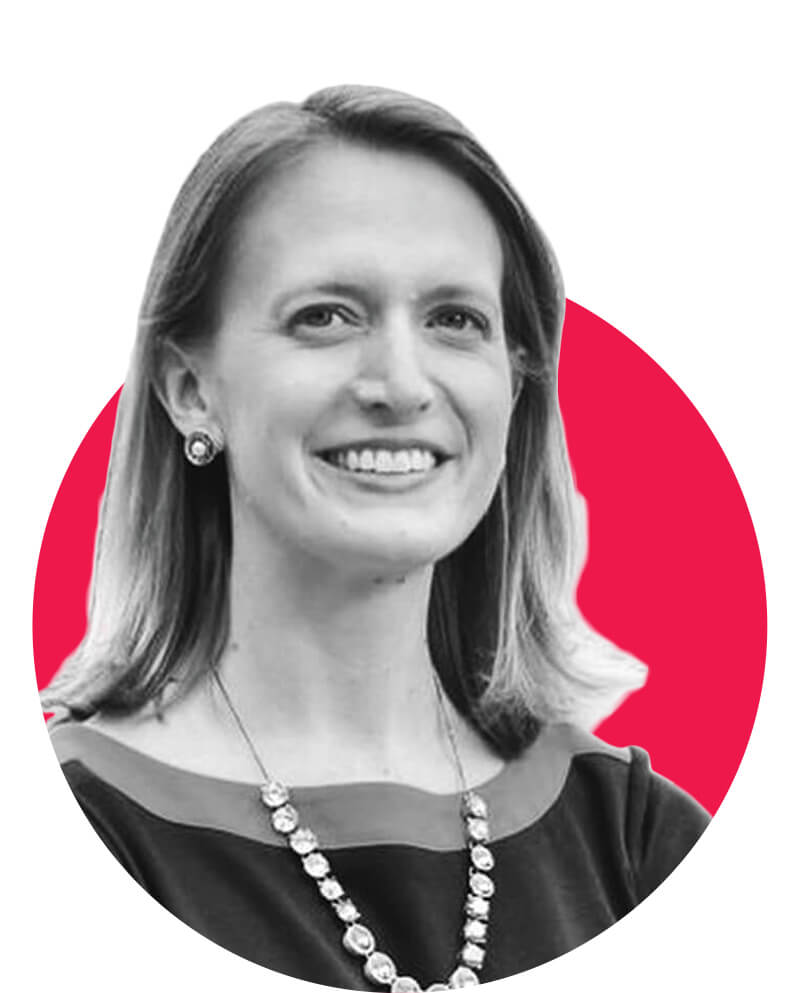 Courtesy of Brooke Lierman
DEL. BROOKE LIERMAN
State Delegate,
46th District

, 41

Sworn into the House of Delegates in 2015, Brooke Lierman quickly made a mark. Representing Baltimore City's 46th District, she has established herself as one of the state's leading voices on environmental and smartgrowth issues. In 2019, she was named Legislator of the Year by the Maryland League of Conservation Workers. "The question is not whether we will grow, but how we will grow," Lierman says. She was also named Legislator of the Year by Maryland Hunger Solutions in 2017 for her work on food deprivation issues and remains a progressive legislator for Baltimore City in Annapolis, advocating for greater investment in public transit and equitable public-school funding. Two years ago, she championed the state's first comprehensive gun violence initiative, the Maryland Violence Intervention and Prevention Program, continuing to push for its full funding. In December, she announced she's running for state comptroller in 2022—if she wins, she will be the first woman to hold the office.
KRYSTAL MACK
Founder,
In Absence Of Studio

, 35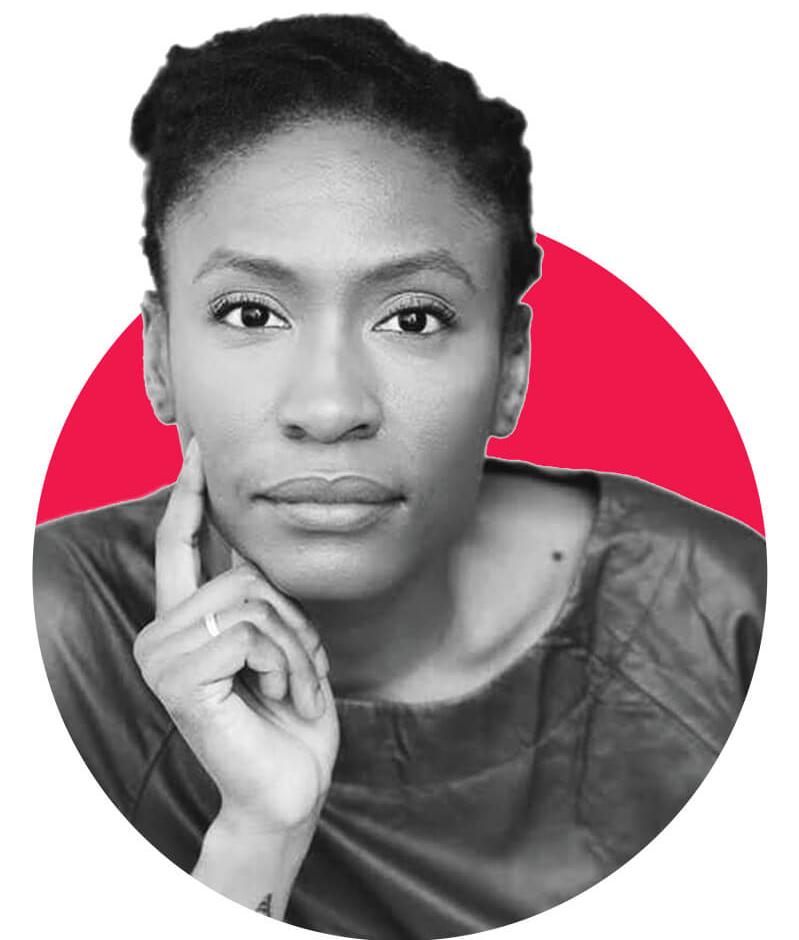 Headshot by Matthew Freire
KRYSTAL MACK
Founder,
In Absence Of Studio

, 35

Many know Krystal Mack as the multitalented culinary creative behind beloved businesses BLK//SUGAR, PieCycle, and Karma-Pop. But in recent years, the Baltimore native has emerged as a clear leader in an evolving food world, using her In Absence Of Studio to reimagine our relationship with food as more than just Instagram fodder but a tool for social change. "I realized that there are so many more ways that I could be engaging with food," says Mack. "Food is a vehicle for storytelling. It's a time capsule. It holds memories and emotions. It can be powerful in the way it shapes how we view our relationship to one another." From art installations to community offerings, her innovative work speaks to topics such as race, gender, and trauma, and it has landed her on Cherry Bombe's list of 100 influential women, in The New York Times, and as a presenter at both The Walters Art Museum and Baltimore Museum of Art. In the midst of COVID, her How To Take Care online cookbook helped raise more than $10,000 for victims of domestic violence. Her debut print publication, PalatePALETTE, launches soon.
CARA OBER
Editor in Chief,
BmoreArt

, 45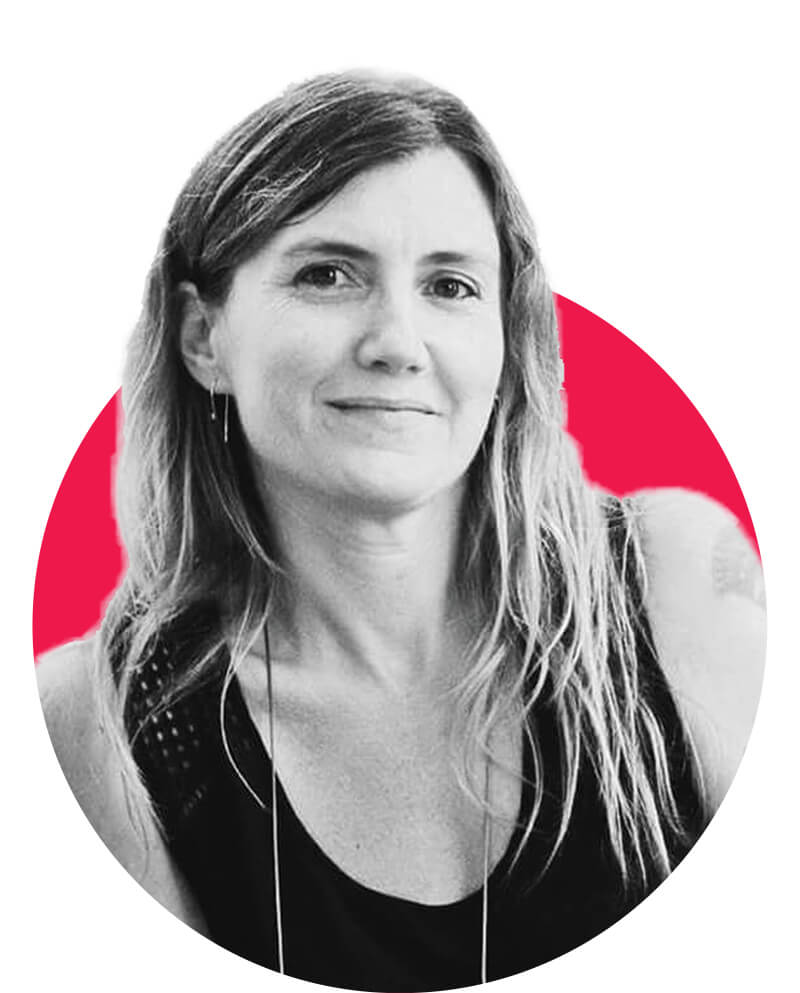 Headshot by Jill Fannon
CARA OBER
Editor in Chief,
BmoreArt

, 45

Since 2007, BmoreArt editor-in-chief Cara Ober has done the seemingly impossible: created a dedicated arts publication that has not only survived, but thrived and grown from a fledgling blog to a gorgeous print and online product with a dedicated staff and contributors who deeply understand and chronicle Baltimore's arts community. Ober's role as curator and champion for both the city's artists and a next generation of writers in the space is an invaluable one, and one not replicated elsewhere in the city. In a virtual commencement address written by Ober for the Class of 2020, she offered this advice: "Realize that you have power and learn to use it wisely. Be kind. Be generous. Believe in yourself and your goals for the future, but figure out how to craft a vision that benefits everyone around you." We're grateful she has been following it herself.
DEL. ADRIENNE JONES
SPEAKER AT
MARYLAND HOUSE OF DELEGATES

, 66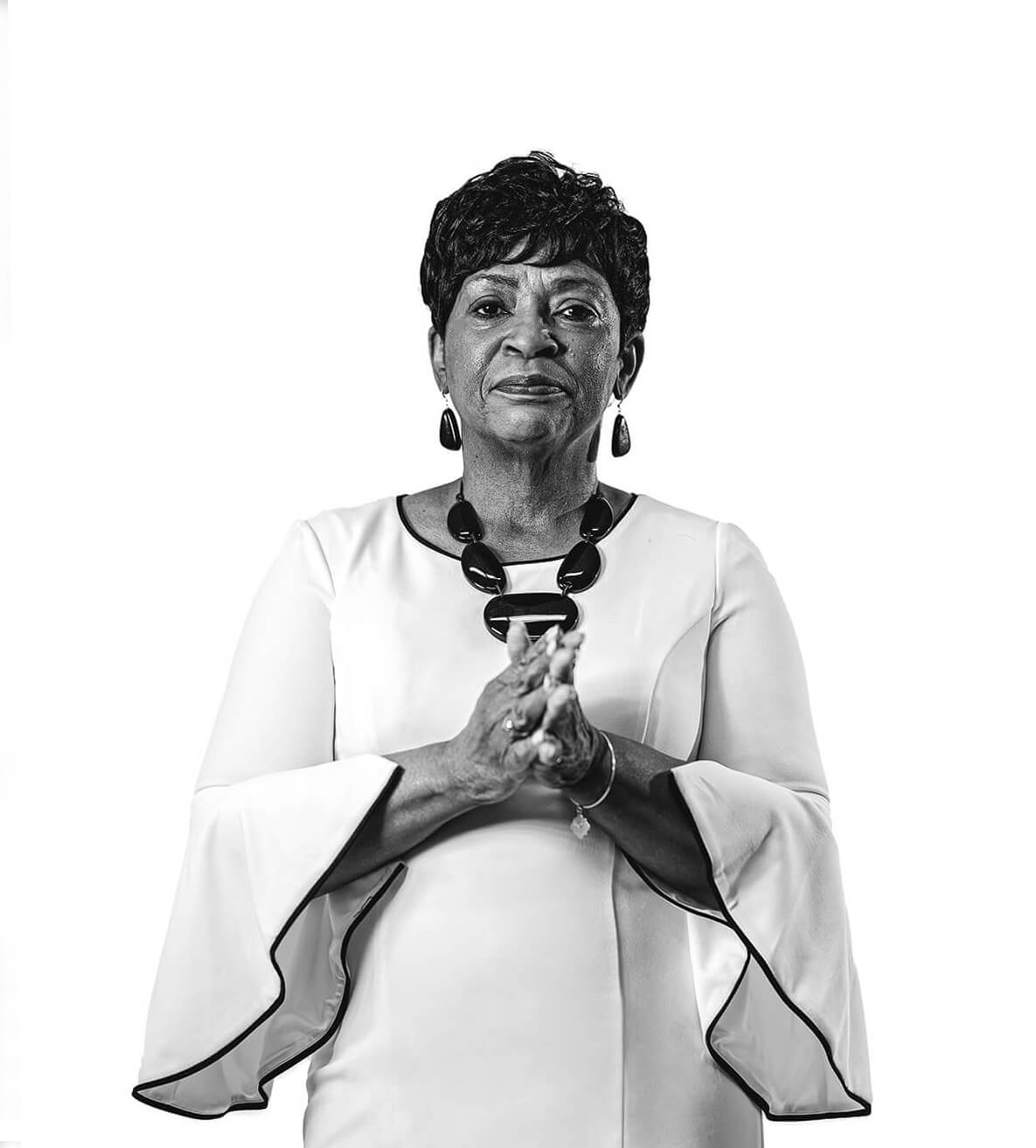 "

WE SHOULD ALL HAVE THE SAME GOALS OF FIXING THE PROBLEMS THAT CITIZENS FACE."

Born in Cowdensville, a historic African-American community in Southwest Baltimore County, Adrienne Jones is the first Black woman to serve as a presiding officer in Maryland's General Assembly. Serving as former Speaker Michael Busch's secondin- command for 17 years until his death in 2019, Jones emerged as the Democrats' compromise—and surprise—replacement. She quickly put civil rights at the top of the state's agenda. In last year's abbreviated session, she successfully advocated for the removal of a Confederate plaque at the State House and shepherded a bill that ended the decade-plus court battle between the state and Maryland's historically Black universities. This summer, following the death of George Floyd, Jones charged a legislative working group with addressing the way police are trained, and how they are investigated and disciplined. She has said she will push for the repeal of Maryland's powerful Law Enforcement Officers' Bill of Rights this session. "My leadership style—I just want you to be honest," Jones told Maryland Matters last year. "We should all have the same goals of fixing the problems that citizens face."
TIFFANNI REIDY
Founder,
Reidy Creative

, 38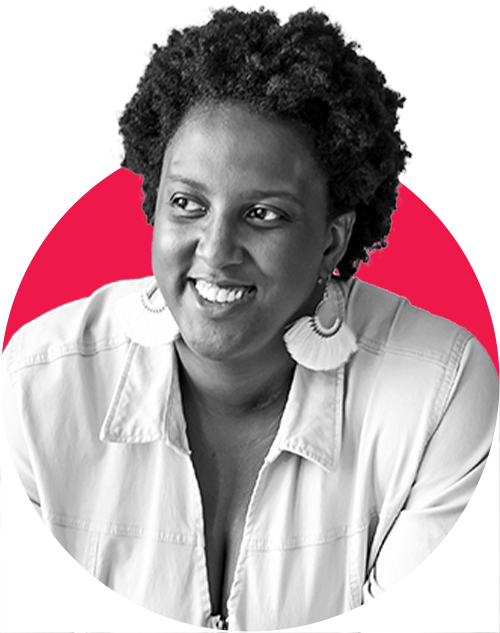 Headshot by Becky Stavely of Our Endless Adventure
TIFFANNI REIDY
Founder,
Reidy Creative

, 38

Think about some of the most beautiful new restaurant spaces in Baltimore and chances are that interior designer Tiffanni Reidy has created them. To wit, Wight Tea Co. and Crust by Mack, both in Whitehall Mill, with their vintage modern aesthetic, clean lines, and bold color palettes. Reidy, who founded her firm in 2018, has worked all over the D.C. metro and southern Maryland region. But locally, she's just beginning to make her mark with projects including Layers, a new event space for Amanda Mack's Crust by Mack, and Vegan Juiceology, a cold-pressed juice bar in Howard Row. Both are scheduled to open in early 2021. (There's also a multi-use project and another food space for a local chef currently in the works.) Reidy, who has a background in both photography and graphic design, draws inspiration from historical residential architecture, adaptive reuse building, and nature, and likes to incorporate the work of local craftspeople in her design. "When I approach a project, I know the client is drawn to my aesthetic," says Reidy, "but it really is about them and using my strengths to create their vision and tell their story."
MELANIE SHIMANO
Director,
Food Computer Program

, 30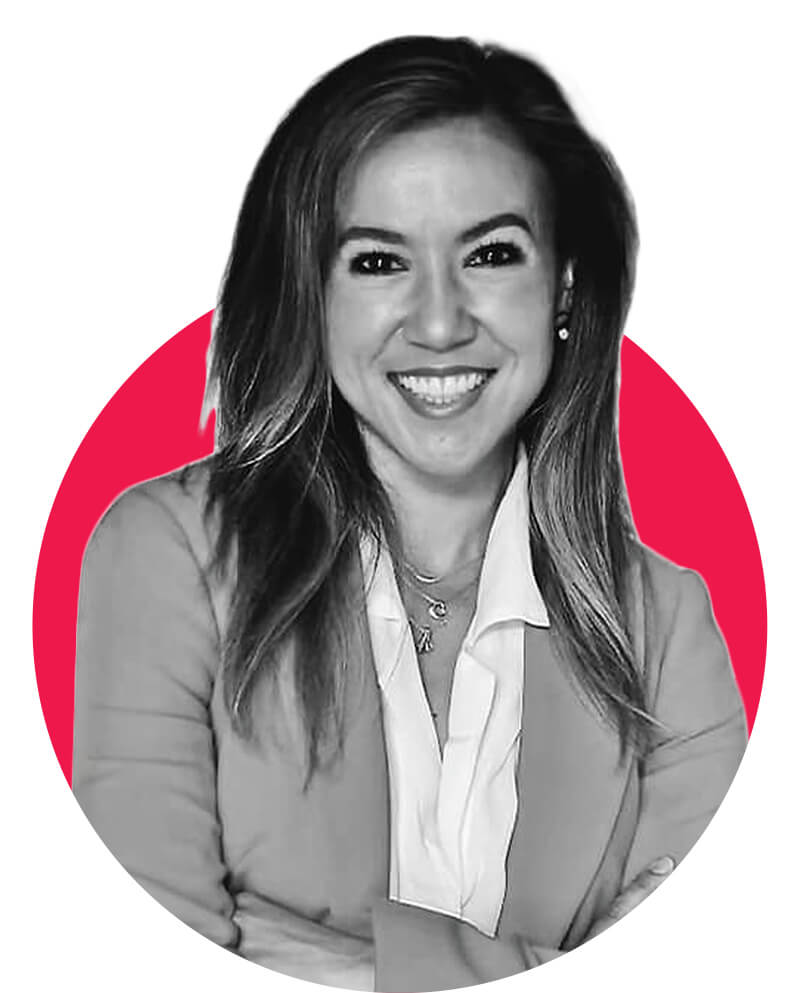 Courtesy of Melanie Shimano
MELANIE SHIMANO
Director,
Food Computer Program

, 30

Melanie Shimano's Food Computer Program, like the herbs and lettuces its students produce, has quickly grown and enriched those who encounter it. The Forbes "30 Under 30" honoree and Hopkins lecturer turns code into crops for Baltimore schoolchildren with a STEM curriculum that teaches students to build and program tabletop greenhouses. Through her work with primary and secondary schools, Shimano has helped expand STEM opportunities in city schools and engage hundreds of students with citizen science and experiential learning, guiding them into careers that could benefit all our futures. "A lot of these problems that we're facing, like climate change, are huge problems that one person or even one large organization cannot solve, even if they put all their resources into it," she says. "We need a set of diverse minds, diverse backgrounds, diverse people to think collectively about doing better."
SHELONDA STOKES
President,
Downtown Partnership

, 48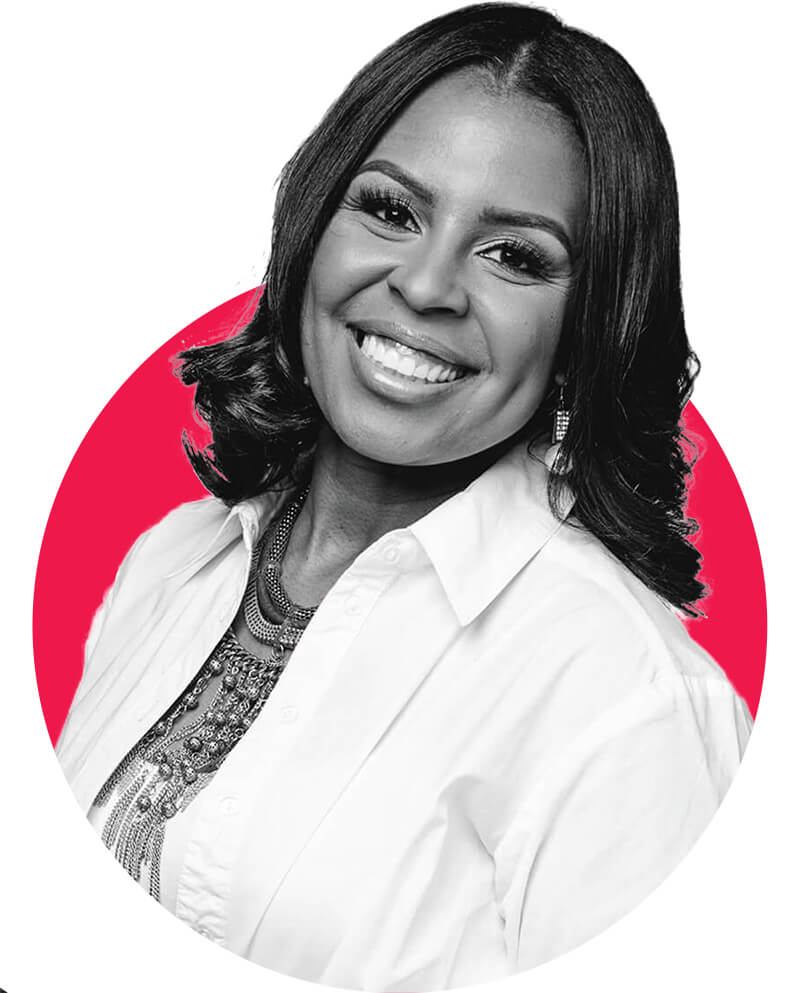 Headshot courtesy of Shelonda Stokes
SHELONDA STOKES
President,
Downtown Partnership

, 48

With each COVID-19 surge over the past year, and the restrictions that followed, Shelonda Stokes' job got a little more challenging. After all, as the president of the economic development agency Downtown Partnership, her mission is to get people downtown again for shopping, dining, and events; help businesses reopen and rehire; and keep commercial office and retail space filled."Many people have learned to work from home, they're saving gas, and they don't have to dress up in the morning—that's a reality," says Stokes, "so we have to give them a reason to leave that and come back downtown and spend money." But she's not throwing in the towel. "The city has to find a balance between people's health and the economy. It's going to be a while, but we'll see incremental progress."
STEPHANIE YBARRA
Artistic Director,
Baltimore Center Stage

, 44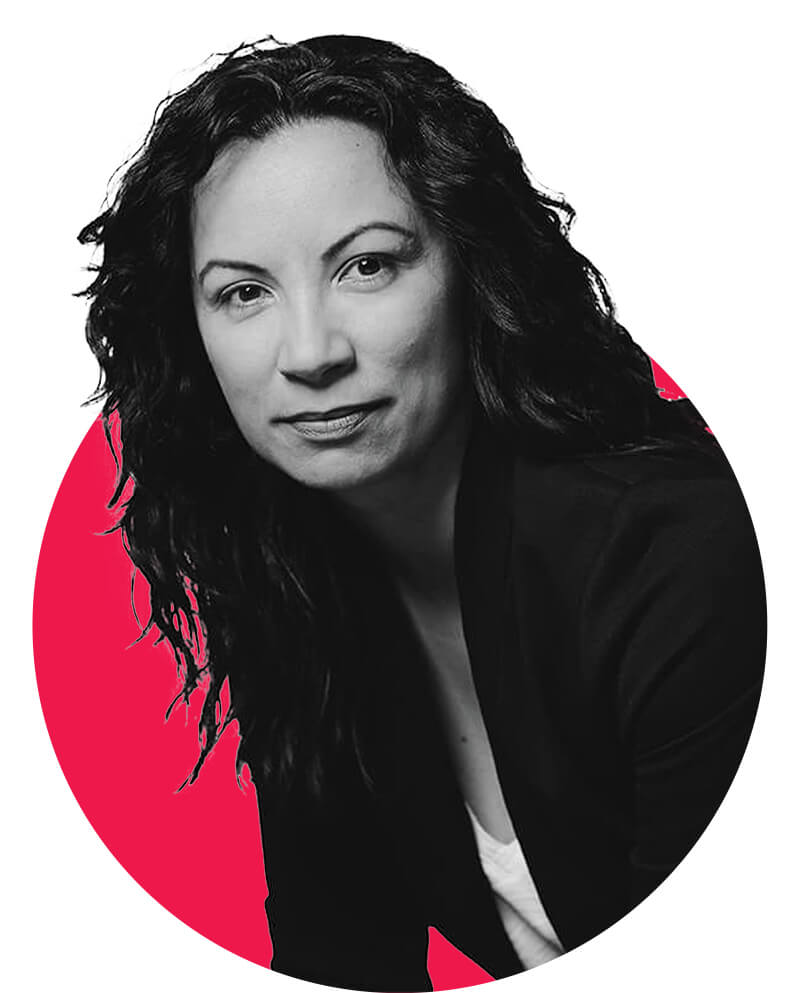 Headshot by Jess McGowan
STEPHANIE YBARRA
Artistic Director,
Baltimore Center Stage

, 44

Since taking the reins at Baltimore Center Stage three years ago, Stephanie Ybarra has put the city and its people at the forefront of the downtown theater's mission, expanding community-focused programming, diversifying the works presented, and even extending a rolling invitation (emblazoned on the side of a truck) to a horde of GOP leaders in Harbor East to see a performance of Miss You Like Hell, a musical about an undocumented mother and her daughter. Ybarra doesn't shy away from mixing art and activism, and instead actively encourages engagement and conversation through her programming choices. In announcing the 2021 Center Stage season, Ybarra reaffirmed her commitment to access, inclusion, and community at the theater. "The compounding effects of a global pandemic and ongoing racial injustice have forced a long-overdue reckoning, inspiring a renewed commitment to what we say we value," Ybarra said. "And, in order to move toward our highest ideals, come what may, we can never go back."
ALICIA WILSON
VICE PRESIDENT FOR ECONOMIC DEVELOPMENT AT
JOHNS HOPKINS

, 38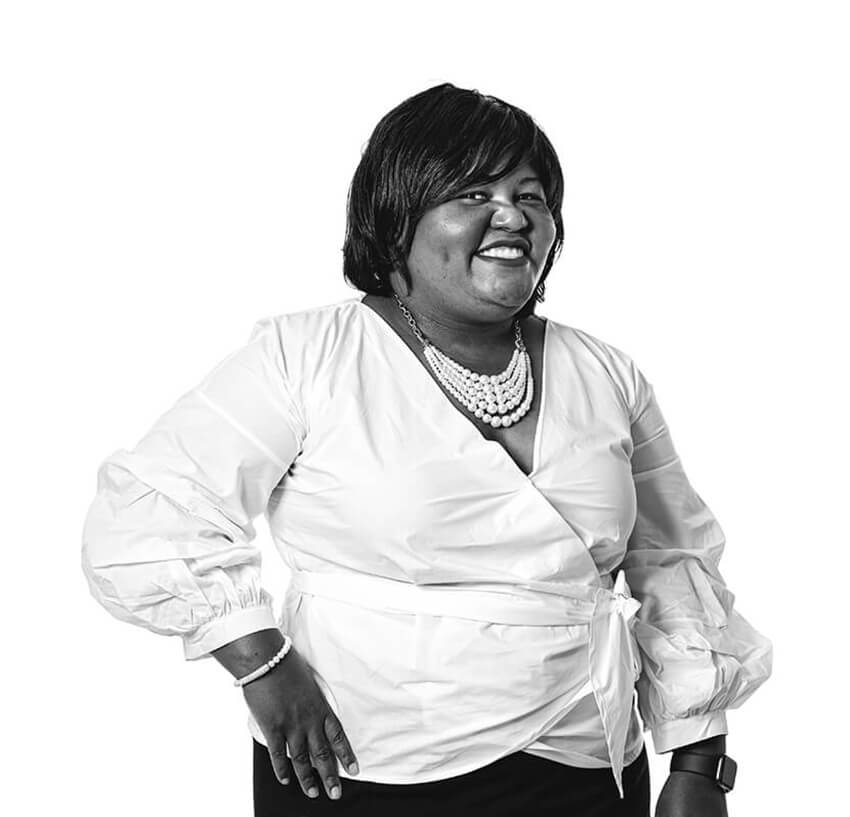 "

THIS IS AN INCREDIBLE OPPORTUNITY TO HELP DRIVE WHAT HAS LONG BEEN A SIGNATURE PRIORITY FOR JOHNS HOPKINS AND ITS LEADERSHIP AND TAKE IT EVEN FURTHER."

When she was appointed vice president for economic development for Johns Hopkins University and Johns Hopkins Health System 18 months ago, Alicia Wilson referred to the university and health system as "the most significant institution in our city and region dedicated to economic development." That's probably not an exaggeration: Hopkins has reshaped once-blighted parts of the city, especially in East Baltimore, but is also extending its redevelopment reach into places like Charles Village, near the Homewood campus. A Baltimore native, attorney, and long-time civic leader, she leads Hopkins' recently created Office of Economic Development, expanding the institution's commitment to the city through investments in economic and neighborhood development, health care, and education. Says Wilson, "This is an incredible opportunity to help drive what has long been a signature priority for Johns Hopkins and its leadership and take it even further."