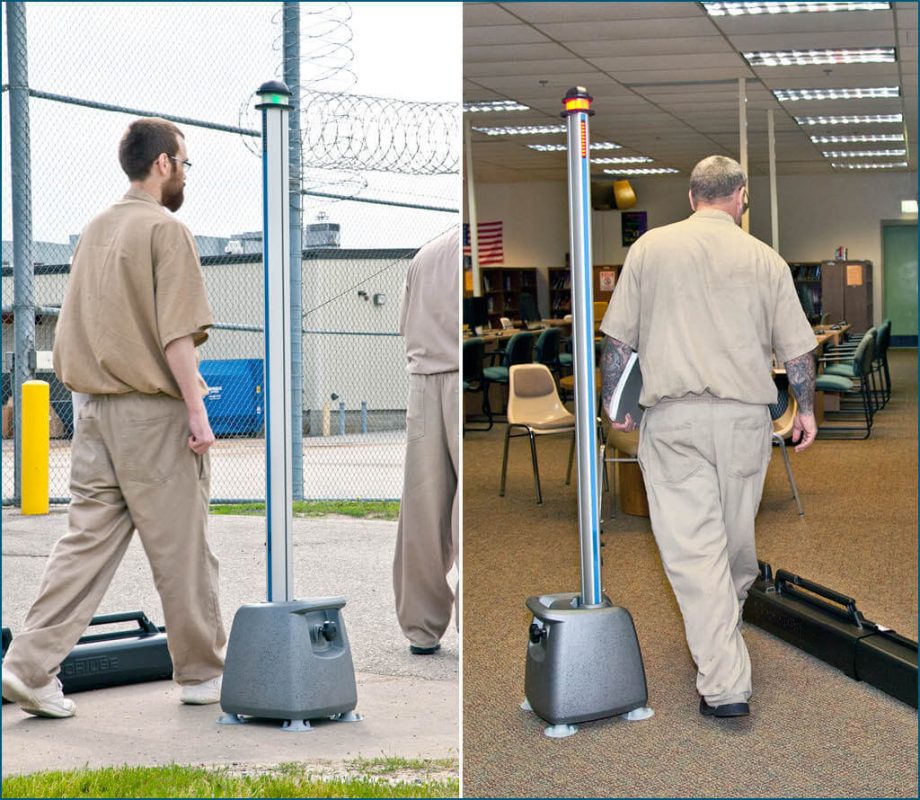 Metrasens
The Maryland Department of Public Safety and Correctional Services (DPSCS) debuted a new advanced metal detection system on Wednesday that will revolutionize the process of confiscating weapons and cellphones from inmates.
With a price tag of $1.8 million, more than 160 Cellsense Plus portable devices will be distributed to the 24 facilities here in Maryland. The full body scanner developed by Metrasens—magnetic detection tech company—can identify cellphones, razors, tattoo needles, and other small items like staples that are often missed by traditional scanning devices. The system is two times more powerful than a normal metal detector and can easily locate any metal inside a person's body.
Both Stephen Moyer, secretary of DPSCS, and Michael Zeigler, the department's deputy secretary, got to see a demonstration of the new scanners and agreed they will be integral for the safety of Maryland prisons.
"It's very impressive," Moyer said. "In our more than 50 years of combined experience, we have never seen technology that worked like this."
The introduction of the scanners comes on the heels of recent federal indictments of correctional officers colluding with inmates in Baltimore and the Eastern Shore. Due to the increase in officer corruption, the devices are not just reserved for inmates—it includes any person that comes through the doors of a prison.
"Our plan is to implement the new device in conjunction with the normal entry procedure," Zeigler said. "We will have everyone—I mean everyone, staff and visitors—come in the through the normal magnetometer and then go through the new apparatus as well."
The scanner stands 6-feet tall and weighs just 19 pounds making it easy to transport and set up at various checkpoints inside a prison. The new detectors will also scan goods delivered to the facilities—like mattresses and food supplies—that could possibly contain contraband.
"The flexibility of the instrument is incredible," Moyer said. "We have traditional magnetometers at the main entrances, but we're able to move these just about anywhere. We can put them behind a wall, next to a wall, outside of the chow hall—we're going to put them everywhere."
The Cellsense Plus scanners are expected to be up and running no later than September 15, but word has already spread throughout prisons about the new technology. Some inmates have already surrendered weapons, cellphones, and other contraband to avoid extended sentences.
"We want to ensure a safe environment for our correctional officers," Moyer said. "We are putting all inmates on notice that we are stepping up our war on cell phones and weapons that make our facilities less safe."