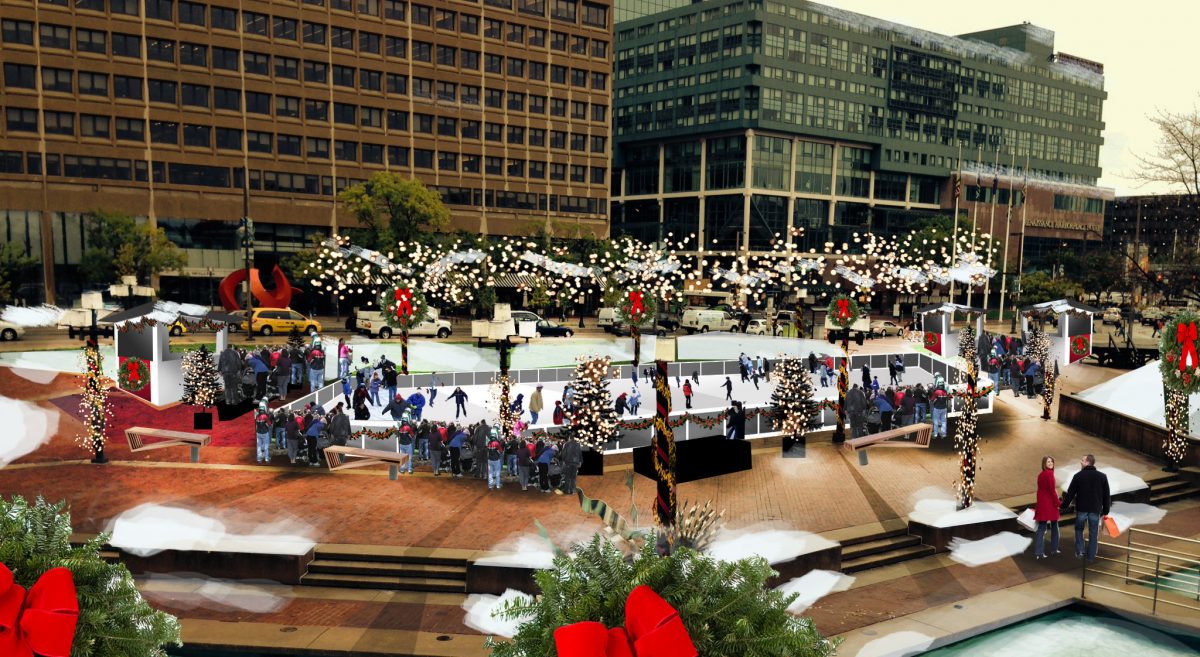 Waterfront Partnership
Though it's hard to imagine, cooler months are not too far away. And just today, Waterfront Partnership was granted a five-year licensing agreement that allows for an ice skating rink to be installed at McKeldin Square in the Inner Harbor for public use during the winter months.
The rink, which will be run by Rink Management Services, is set to open November 21 and continue operation through February.
"We've wanted to bring an outdoor ice rink back to the Harbor for years. Waterfront Partnership began seriously exploring the idea of an ice skating rink during last year's "It's a Waterfront Life" campaign and have put a lot of work into it since then, even traveling to different cities to learn what works well from others," said Laurie Schwartz, president of Waterfront Partnership. "I think an ice skating rink at McKeldin Square will be a big draw for local families as well as visitors."
While McKeldin Square may not exactly be Rockefeller Center, we think the outdoor ice rink will add a little extra merriment during the holiday season.