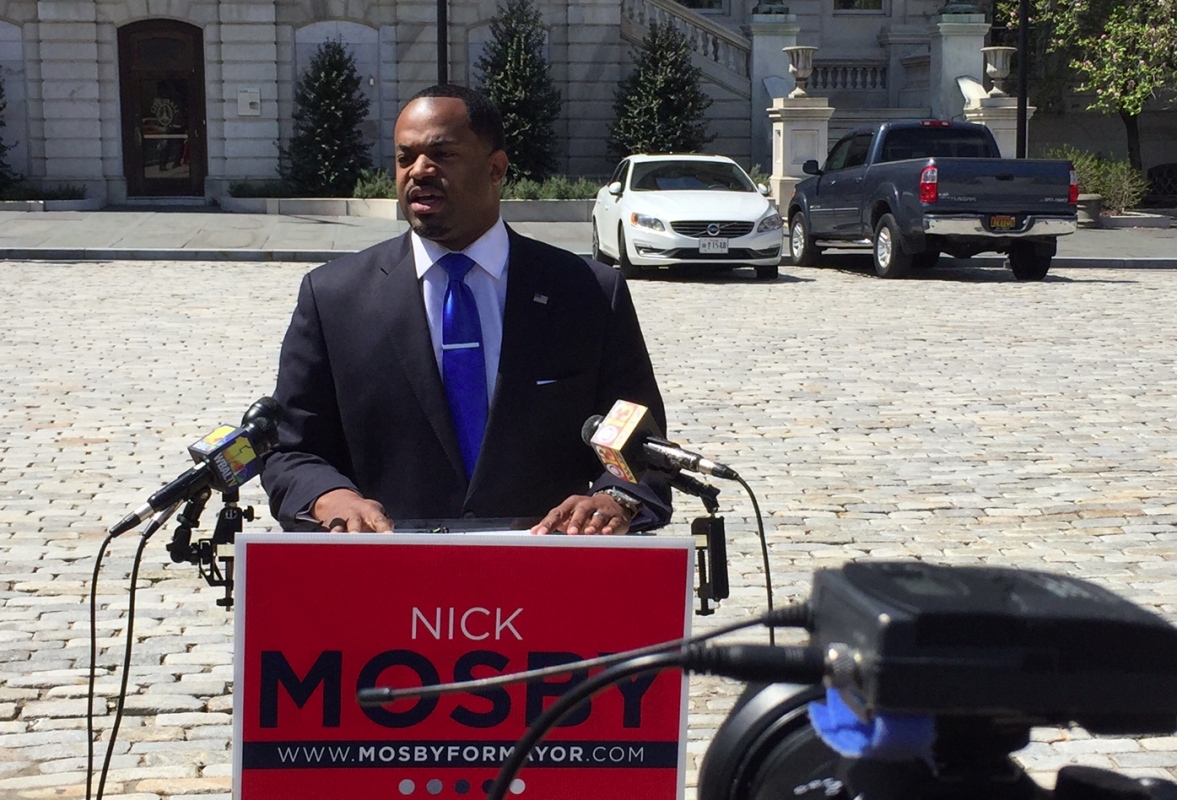 Photography Ron Cassie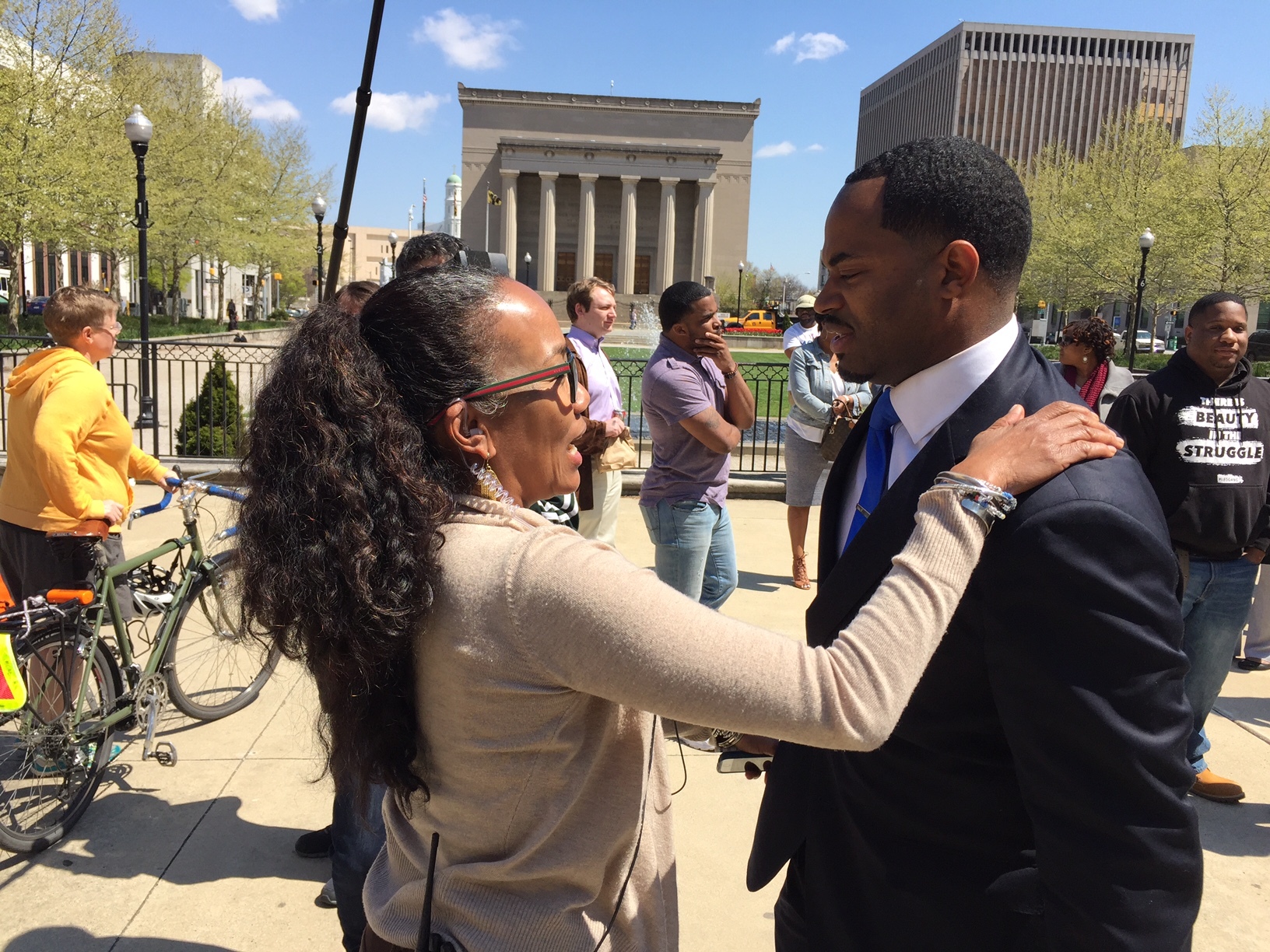 Also Wednesday, a number of other prominent Baltimore leaders formally endorsed Pugh, including attorney Billy Murphy, who has been representing Freddie Gray's family; former Rep. Kweisi Mfume; former NAACP chief and Baltimore native Ben Jealous; and Rev. Jamal Bryant, pastor of the Empowerment Temple in West Baltimore.
Mosby said his decision to leave the race, "wasn't about the polls," which put his support at 5 percent, essentially tied with City Councilman Carl Stokes in fifth place, behind Pugh, Dixon, attorney Elizabeth Embry, and businessman David Warnock.
"If the polls were always right, my wife wouldn't be city state's attorney, Gregg Bernstein would. And Anthony Brown would be governor," Mosby said. "This election will be strange. It's tough to call. There are a lot of people after the unrest that signed up to vote. There's the presidential race, the senate race, and a large number of ex-offenders who are able to vote for the first time."
On the campaign trail, Mosby talked often of his personal story as the son of the city and a struggling mother in Northeast Baltimore, who went on to become an engineer. He said that he would focus on serving out the remainder of his first term in the City Council and representing the 7th District.
The City Council is currently examining a $535 million tax increment financing deal for the proposed Under Armour/Port Covington project—believed to be one of the largest urban redevelopment plans under consideration in the country.
"I'm disappointed he's dropping out of the race, but at the same time I understand the political realities," said Mosby supporter Kirk Wesley. "Nick ran on a message of new ideas, and the need for new candidates—instead of repeating the same mistakes made by the same people for the past 30 years. I think his candidacy, given where he came from, gave some hope to people who may have felt a sense of hopelessness."
Mosby said that he hasn't made any long-term career decisions. He added that his pressing concern at the moment was informing his two daughters, ages 5 and 7, when they return home from school that he was leaving the race and wouldn't be mayor.
Early primary voting in Maryland begins April 14 with same-day registration offered during the early voting period, which continues through April 21. Early voting centers in the state can be found here.
On a light-hearted campaign note, the Stoop Storytelling Series and Open Society Institute-Baltimore are presenting "The Stoop Mayoral Show" this evening at The War Memorial, 101 N. Gay St. The free, unique election year event features Baltimore's mayoral candidates "telling 5-minute true, personal tales about their first job" and "offers a different way to get to know the candidates." Festivities, including music and food trucks, begin at 6 p.m. with stories to follow at 7 p.m. The event is sold out, but standby and standing room tickets will be available on a first-come, first-serve basis. The show will also be broadcast on WYPR and WEAA