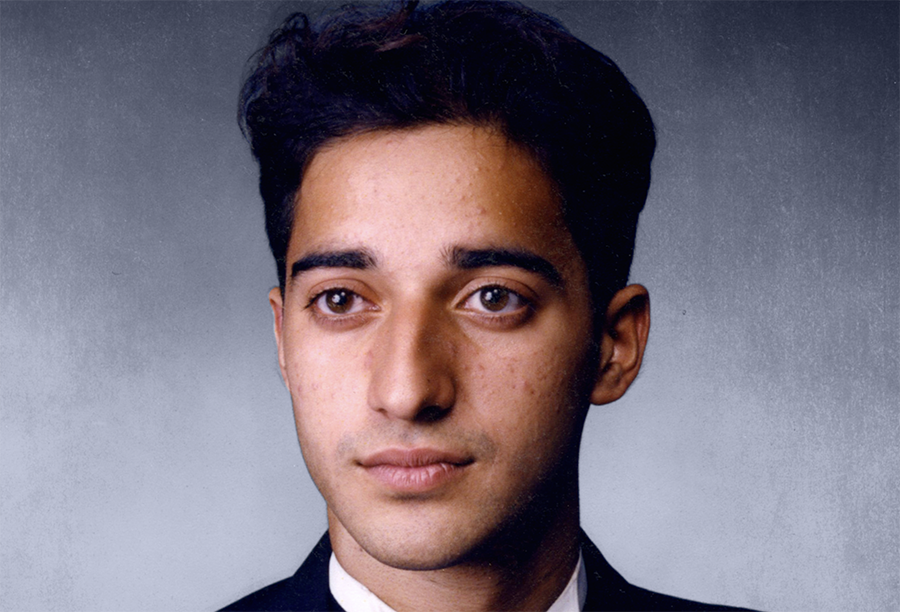 St. Martin's Press
Adnan Syed's opportunity for another day in court will have to wait a little longer. Early Monday morning, the Supreme Court rejected Syed's appeal to reverse a Maryland Court of Appeals decision that reinstated his conviction for the murder of 18-year-old Hae Min Lee in 1999. Lee was his former girlfriend and a fellow senior at Woodlawn High School at the time of her death. Syed, whose case gained national notoriety through the podcast Serial and a subsequent HBO documentary series, The Case Against Adnan Syed, has been serving a life sentence since 2000.
From the beginning, the appeal—a petition for a writ of certiorari filed in August—was a bit of a long shot. Justices hear just 2 percent of all cases submitted to the nation's highest court each year.
Syed's case has been through Baltimore and Maryland courts several times throughout the past five years. Syed's arguments for why he should be granted a new trial are explored both in Serial and the HBO series. Essentially, issue has been taken with Jay Wilds, whose inconsistent testimony has raised questions about the details of the case; malpractice on the part of Syed's former lawyer, Cristina Gutierrez; and DNA evidence that did not match Syed or anyone in the system.
Syed's nearly 20-year quest for acquittal has had many twists and turns. Prior to the Supreme Court decision, the last major development in the case was the March 8 Maryland Court of Appeals decision. And while this latest ruling is another setback for his defense team, Rabia Chaudry, Syed's longtime family friend and advocate, asserted Monday that things are far from over.
As for specific action, Syed's lawyer C. Justin Brown has not publicly announced what path the defense will take moving forward, but he told The Sun that he feels there are still options open.
At a screening of the final episode of the HBO series in April, Brown was firm in just how far he and his colleagues are willing to go to fight for their client.
"If the Supreme Court doesn't hear it, then we'll try to go to federal court, and if the federal court doesn't hear it, we'll go back to Baltimore City Circuit Court, and we'll keep going," Brown said in April. "As long as we have support, as long as we believe in Adnan and we believe in his innocence, there's no reason we're going to stop."