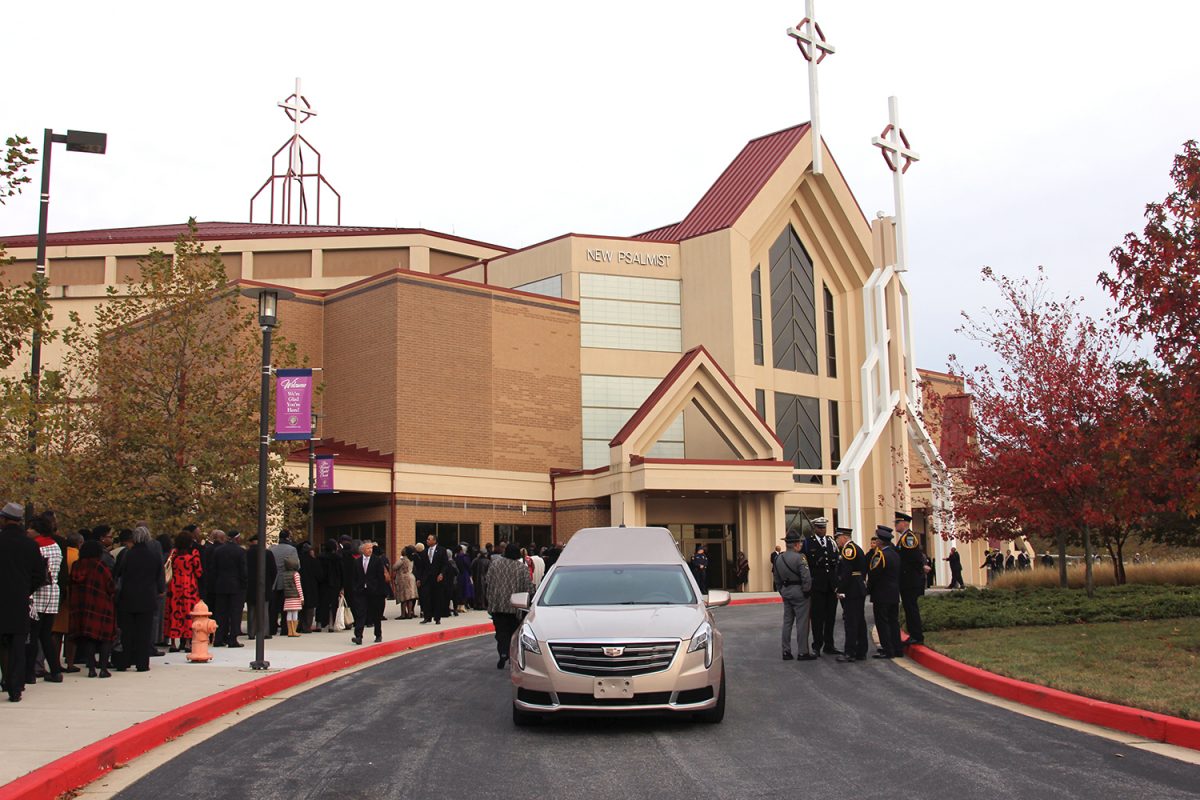 Photography by Lorann Cocca
Before sunrise on Friday, thousands of mourners, some of whom woke up as early as 4 a.m., boarded shuttle buses heading to New Psalmist Baptist Church to attend the funeral of Congressman Elijah Cummings—the passionate Baltimore leader and civil rights advocate who passed away due to ongoing health challenges last week at the age of 68.
"I made it!" one woman said as she climbed the stairs of a bus leaving from one of the surrounding lots in Lochearn. "I always voted for him. This morning I said, 'I'm not going to miss this.' This is history."
As the bus pulled up to the front of the church—where Cummings regularly attended services—just before dawn, a guard of honor marched by thousands of people who had already formed a line that snaked around the entrance and adjacent parking lots.
"I actually did a dry run yesterday to make sure I knew where the church was," said Cheryl McLeod of Howard County, who was in line just after 7 a.m. "I also went down to the Capitol yesterday and saw him. That's how much I really honor his trailblazing and fortitude."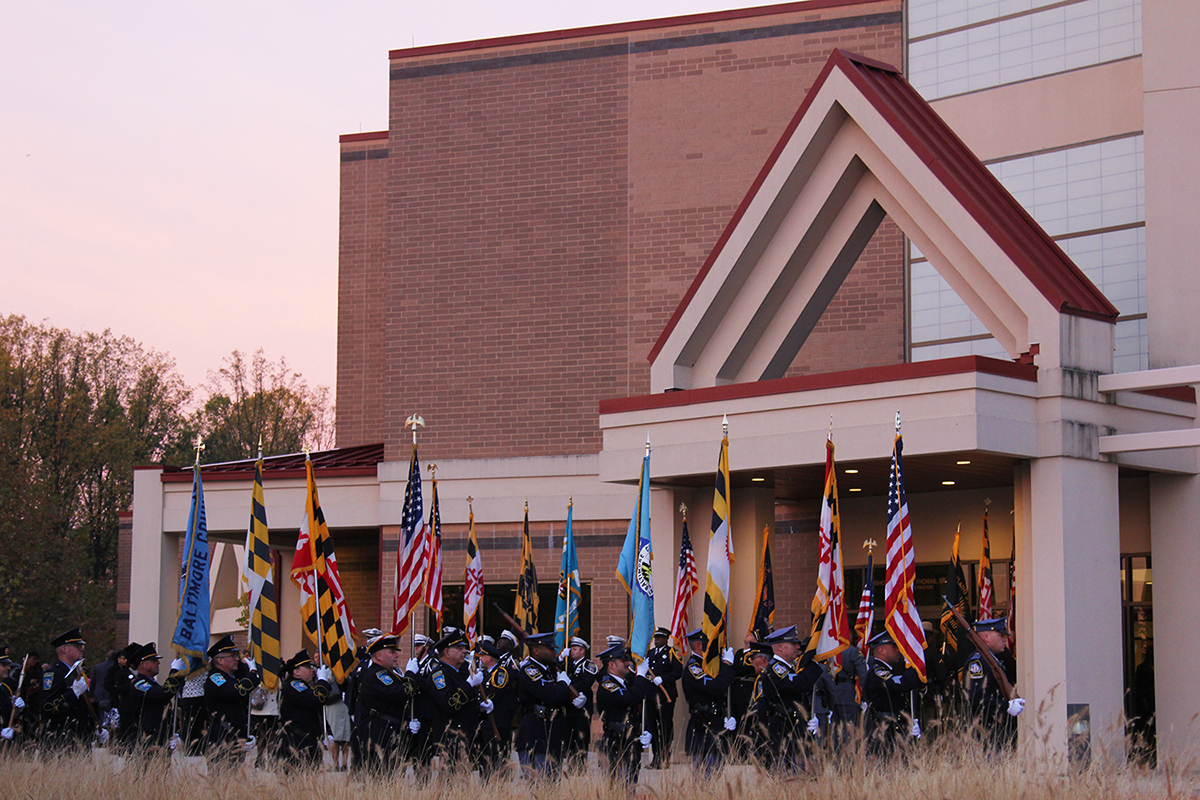 The funeral at New Psalmist followed a memorial at Morgan State University, where Cummings sat on the board of directors, and a public viewing at the U.S. Capitol, where the Congressman became the first African American elected official to lie in state earlier this week. It brought together community members who supported Cummings' many initiatives in Baltimore and beyond—including affordable health care, equal education opportunities, and social justice issues—as well as friends and colleagues who had personal connections to him.
"I always enjoyed making him sweet potato pies," said a woman who asked to be identified as Mrs. Copeland, who met Cummings years ago through New Psalmist. "I would take them to his office downtown. He helped me, as a single parent, get my son through college. We just love him, everybody that knew him loves him."
Phyllis Ayres, Cummings' neighbor of 20 years and a retired administrative assistant at Maryvale High School, remembers introducing him at the school's graduation in 2010.
"I'm very fond of him," she said. "Every time I called him to be a guest speaker, he was always on board. He was a man with great character—that's why I'm here."
Friday's service was also attended by a number of political dignitaries, including former presidents Barack Obama and Bill Clinton, former First Lady and Secretary of State Hillary Rodham Clinton, Baltimore native and Speaker of the House Nancy Pelosi, Gov. Larry Hogan, former Vice President Joe Biden, U.S. Rep. Alexandria Ocasio-Cortez, and U.S. Sens. Ben Cardin, Elizabeth Warren, Kamala Harris, and Amy Klobuchar.
In addition to many of these politicians, Cummings' daughters, Adia and Jennifer, and his wife, Maya Rockeymoore Cummings—as chairman of the Maryland Democratic Party, she is expected to be among those who will run for her late husband's seat—delivered remarks inside the church.
"I have come here today to say two simple words: thank you," Rockeymoore Cummings said. "Thanks to everyone in the 7th Congressional District. He loved Baltimore City. Baltimore, thank you for everything you did to make him who he was, and for allowing him to rise to greatness."
Rockeymoore Cummings went on to address President Trump's attacks on Cummings and the city of Baltimore during the final months of his life.
"While he carried himself with grace and dignity in all public forums, it hurt him," she said. "One thing you do not know about Congressman Cummings is that he was a man of soul and spirit. He was very empathetic. It was one of the sources of his ability to be a public servant and a man of the people. . . He would have told me, 'Maya, I don't want a service at the U.S. Capitol,' but I felt very strongly that they were trying to tear him down. And we needed to make sure that he went out with the respect and dignity that he deserved."
Obama followed by saying, "Elijah's life validates the things we tell ourselves about what's possible in this country. Not what's guaranteed, but possible. The possibility that our destinies are not preordained, but rather through our works and dedication."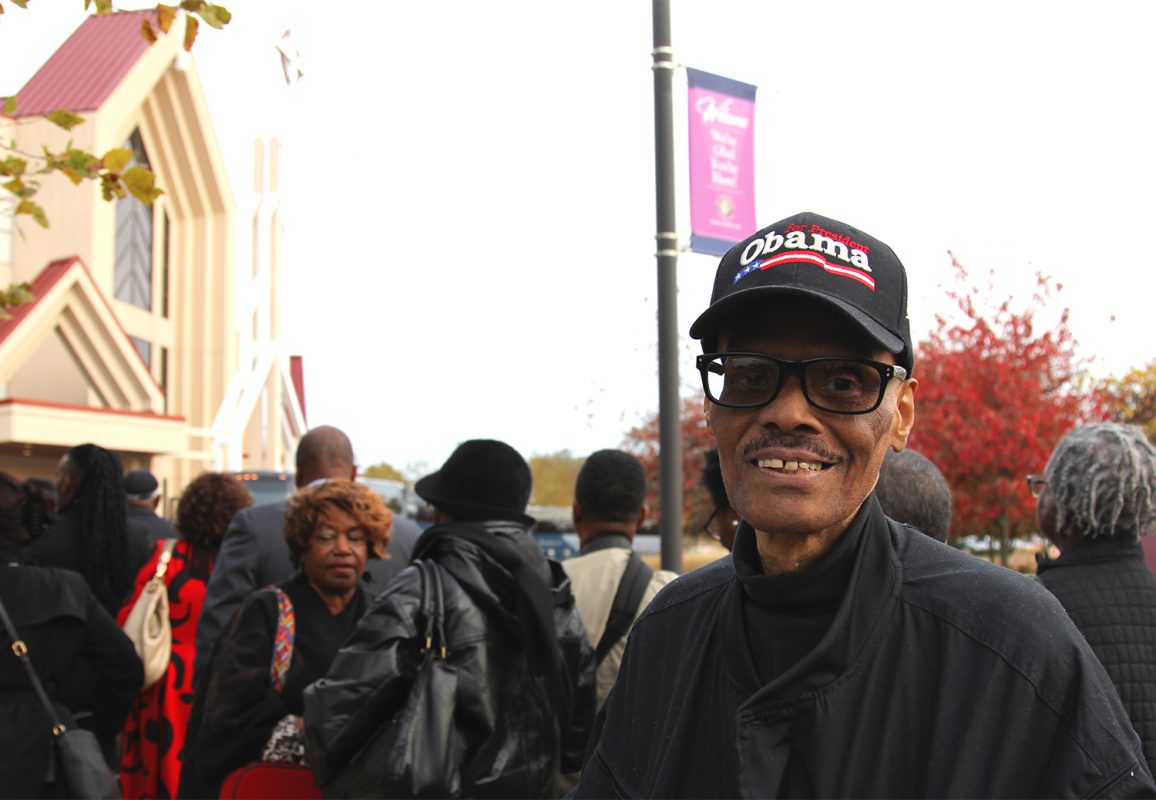 Also in attendance was U.S. Congressman and civil rights leader John Lewis, who described Cummings' passing last week as "a tremendous blow to the struggle to build a fair and just society in America."
"They all appreciate [Cummings] as much as we do, that's why they're here," said Arnold Landon, sporting an "Obama for President" hat while waiting in line to enter the 4,000-seat church, which was at full capacity by 9:30 a.m. Landon recalled fighting for civil rights in Baltimore alongside Cummings decades ago, mentioning sit-ins they both attended on Lexington Street downtown. "If it wasn't for Cummings, Obama wouldn't be able to become president. It started with equal accommodations and equal rights. Politics and civil rights—they go together."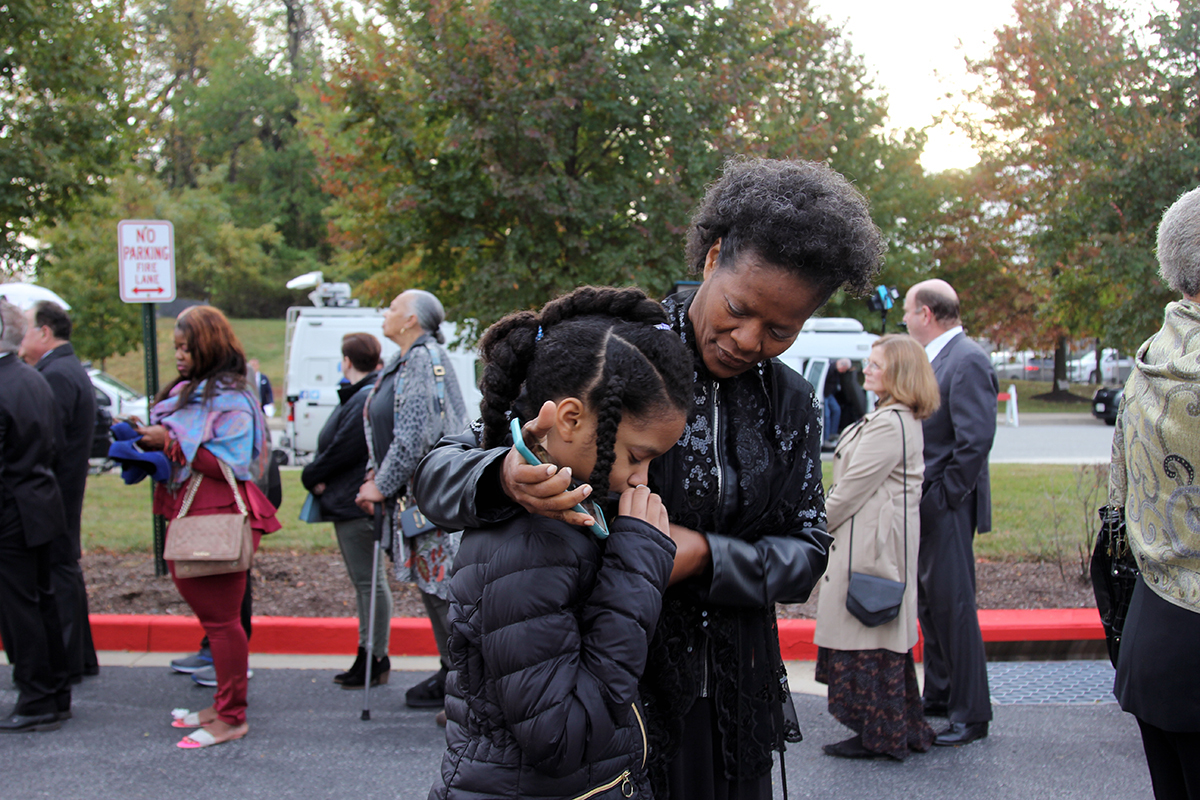 Not far behind Landon stood Lydia Alexander alongside her 10-year-old daughter, Shylah.
"He's done so much for the community," said Shylah, a fifth grader at Margaret Brent Elementary/Middle. "I really thought I should be here. I will always remember that godsend."