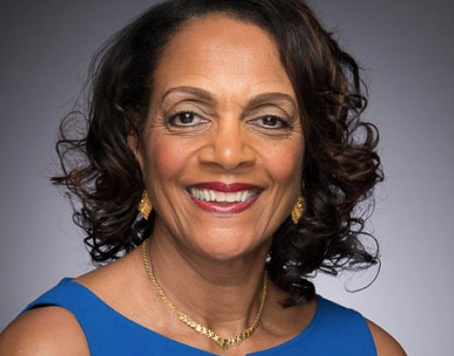 SheilaDixonforMayor.com
The Baltimore City Democratic primary is scheduled for April 26 next year and Mayor Stephanie Rawlings-Blake has her first challenger. Sheila Dixon, whose resignation as mayor in 2010 led to then-City Council President Rawlings-Blake's succession to the office, announced her decision on her Facebook page Wednesday afternoon:
"After discussions with my family and encouragement from friends and people across the city, I have made a decision to run for Mayor of Baltimore. I believe I have the leadership skills and experience to bring citizens across the city together to create a safer city that is also cleaner, greener, and healthier than we are today. Together we can reclaim, revive and rebuild Baltimore.
I plan to have a formal campaign kick-off after Labor Day, but in the meantime, I'll be reaching out to people across Baltimore for their ideas, input and support. I believe in Baltimore and its future as a united and inclusive city."
Dixon has also launched an official campaign website at sheiladixonformayor.com.
Dixon, of course, was forced from office in 2010 after taking gift cards donated to the poor. After a jury convicted her of misdemeanor embezzlement, she added a guilty plea in a perjury case and then, as part of a deal with prosecutors, agreed to resign from office. Dixon was allowed to keep her $83,000 annual pension as part of the agreement and was banned from running for office for two years while fulfilling terms of her probation and community service.
In the wake of the death of Freddie Gray from injuries suffered while in police custody and subsequent protests and riots in the city—and as well as an ongoing two-month spike in homicides to start this summer—Rawlings-Blake has widely been viewed as potentially vulnerable in her reelection bid.
According to recent reporting by The Baltimore Sun, state Sen. Catherine E. Pugh, City Council President Jack Young, Councilmen Nick Mosby and Carl Stokes, and state Del. Jill P. Carter have not ruled out running for mayor.
Dixon, it should be noted, does have a track record—beyond the charges that forced her from office—to run on. She hired Fred Bealefeld and Andrés Alonso, whose tenures as police commissioner and schools CEO, respectively, were seen as successful in reducing crime and improving graduation rates. She also introduced single-stream recycling to Baltimore and the Charm City Circulator.
In response to Dixon's announcement, Rawlings-Blake issued the following statement this afternoon through her campaign:
"I look forward to running an aggressive campaign that clearly lays out the choice between where Baltimore was when I took office, and how far we have come under my leadership. We are constructing the first new schools in a generation and the first new recreation centers in a decade. We have reduced unemployment by a third and fixed the fiscal mess we inherited. While we have made dramatic progress, I know that our work is not done. I look forward to laying out my vision to continue moving our city forward."

It's not like there isn't precedent for Dixon. A number of
politicians have left office in disgrace, only to run again and win elective
redemption from their constituents. There is the obvious example of former Washington, D.C. Mayor
Marion Barry, but also more recently former South Carolina Gov. Mark
Sanford, who lied about his whereabouts to cover up an affair and then won a
House seat in 2013. Vincent "Buddy" Cianci, the former mayor of Providence, RI,
was forced to resign from office twice after felony convictions—in 1984 after
his first decade in office and then again in 2002, following another felony
conviction. Cianci, who received a 5-year federal sentence after his second term, ran again in 2014, losing his first race for the mayor's office in
seven tries.
Dixon, 61, graduated from Northwestern High School and earned a bachelor's degree from Towson University and master's degree from Johns Hopkins University. She's a former elementary school teacher who later spent more than a decade-and-a-half working as an international trade specialist with the state Department of Business and Economic Development. She was as a member of the Baltimore City Council from 1987 to 1999 and served as president of the City Council from 2007 to 2010. After succeeding then-Mayor Martin O'Malley, who resigned after his election as governor in January of 2007, Dixon won her first full-term later that same year by overwhelming margins in both the Democratic primary and November election.
By the next year, however, she was in the crosshairs of a state prosecutor's office investigation into illegal gifts from a developer boyfriend, theft, fraud, and misconduct in office.