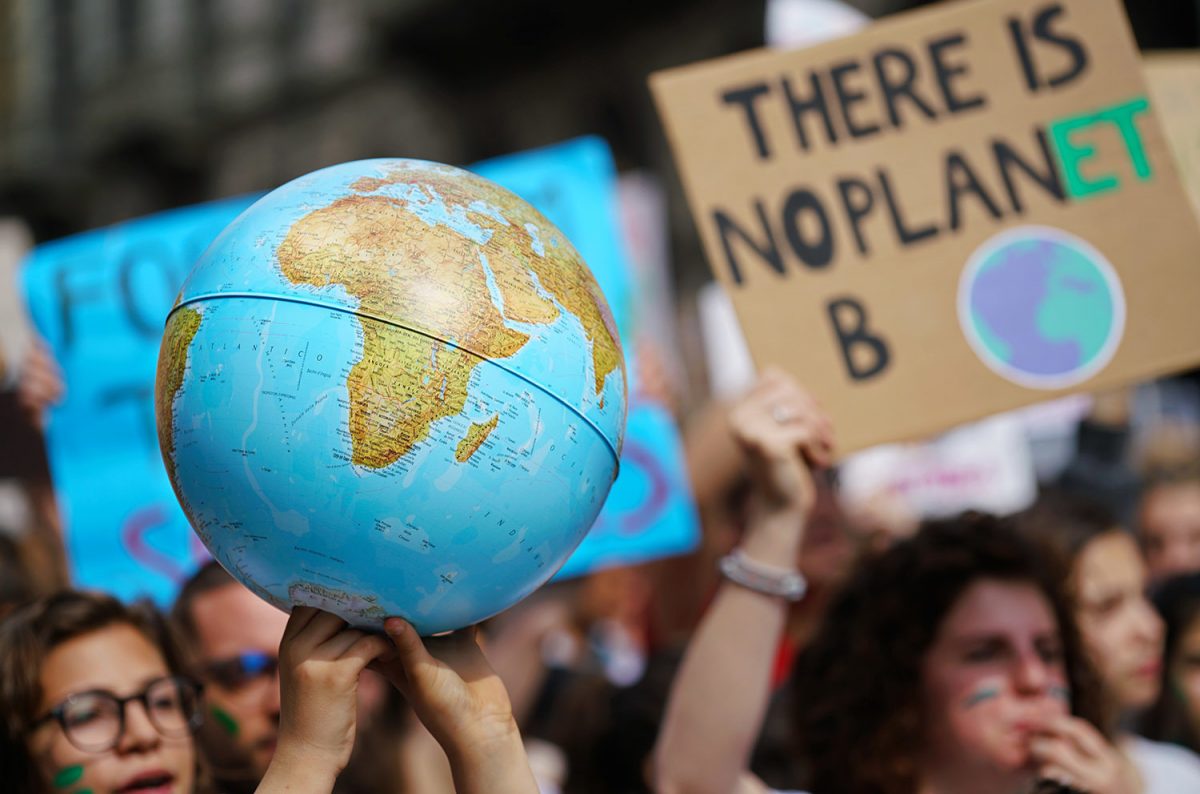 Shutterstock
When it comes to the fight against climate change locally and nationally, young people have been leading the charge. Many students and young adults see an unsettling future ahead of them should immediate action not be taken, and it's that sense of urgency that has led to a nationally-recognized student climate strike walkout.
Today, students across the country, including in Baltimore City, will make their voices heard surrounding the climate movement. This activism arrives days before the United Nations Climate Summit in New York City.
"It becomes more and more evident that we are running out of time to save our Earth," says Bryn Mawr School upperclassman Trinity Eimer, a main organizer of the student-led Baltimore Climate Rally, which has several checkpoints ultimately leading to the Inner Harbor and City Hall. "I think that youth protests are definitely a reflection of that urgency. I feel in control of my voice and feel the need to use it. I know that those around me feel strongly about that that now more than ever."
Eimer says that she and other organizers are heartened by the response of their fellow students. Adults have also reached out asking what they can do to help—a sign that the fight against climate change is often a communal issue.
"When you look at the activism around the climate crisis that is hitting its stride right now, there are really only a few other moments in U.S. history that can compare," says Owen Silverman Andrews, co-chair of the Baltimore City Green Party. "Young people can see the sun setting on the livability of their communities and they are fighting like hell to make sure that our communities are livable."
To that end, the climate rally isn't the only event taking place across the city—events at MICA and Loyola University of Maryland are planned as well. Yael Bloom, coordinating officer of the student-led MICA Organizers and Activists, says that all in the Bolton Hill and Mt. Vernon areas are welcome to attend the rally at Cohen Plaza on campus this afternoon, where she and other campus groups work to lobby the university to divest from fossil fuels and promote the type of university they want to be.
"We're working for a more sustainable future for our school," Bloom says. "It makes sense that high school and college-level students are saying that we don't have time to waste on this, or time to look to other organizations to deal with it."
Silverman Andrews notes that it is grassroots events like these that can help build networks and serve as a catalyst for further discussion and change. It's here that a generation known for its willingness to speak up can really make a lasting difference.
"Younger people are the loudest voices," he says. "They are saying the most important things. The rest of us are taking note and elevating those voices."