Then and Now: Inner Harbor
There remains no more tangible evidence of Baltimore's transformation from industrial port town to modern city and tourist destination than the Inner Harbor
There remains no more tangible evidence of Baltimore's transformation from industrial port town to modern city and tourist destination than the Inner Harbor, which welcomed more than 14 million business and leisure travelers to Charm City in 2012. Redevelopment of the Inner Harbor began under former Mayor Theodore McKeldin in the mid-1960s, culminating with the christening of Harborplace in 1980 by then-Mayor William Donald Schaefer.
By the late 1700s, the Maryland colony and Port of Baltimore were national leaders in the shipbuilding industry. The famous Baltimore Clippers, appearing not long after the American Revolutionary War, were built for speed and use in the trading industry—not all of which was legal. And by the mid-19th century, the oyster canning industry—jumpstarted by the owners of the tin-can patent—was spawning a canning boom around the port, particularly in Canton.
In 1976, coinciding with America's bicentennial, historic tall ships visited the Inner Harbor and the Maryland Science Center opened its doors, bringing millions of tourists to the city. A few years later, Harborplace, considered a model of redevelopment, opened and the Inner Harbor became the hub of the city's tourism industry. It remains so today—even as the area expands with mixed-use commercial developments in nearby neighborhoods such as Harbor East, Fells Point, and Tide Point.
---
Did you know?
Making Connections
Pedestrian Bridge
A pedestrian bridge connecting Federal Hill and Harbor East is just one of the highlights of an ambitious "Inner Harbor 2.0″ redevelopment plan released by city officials last fall.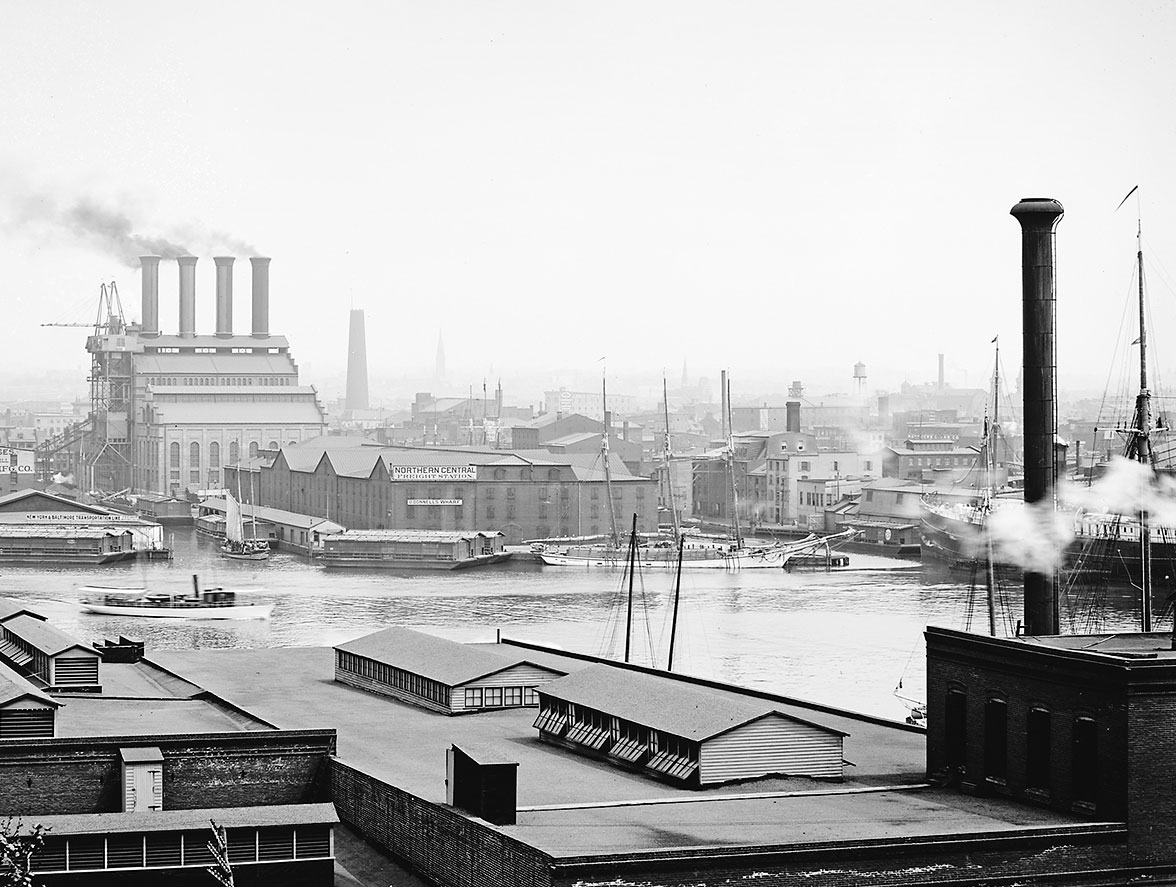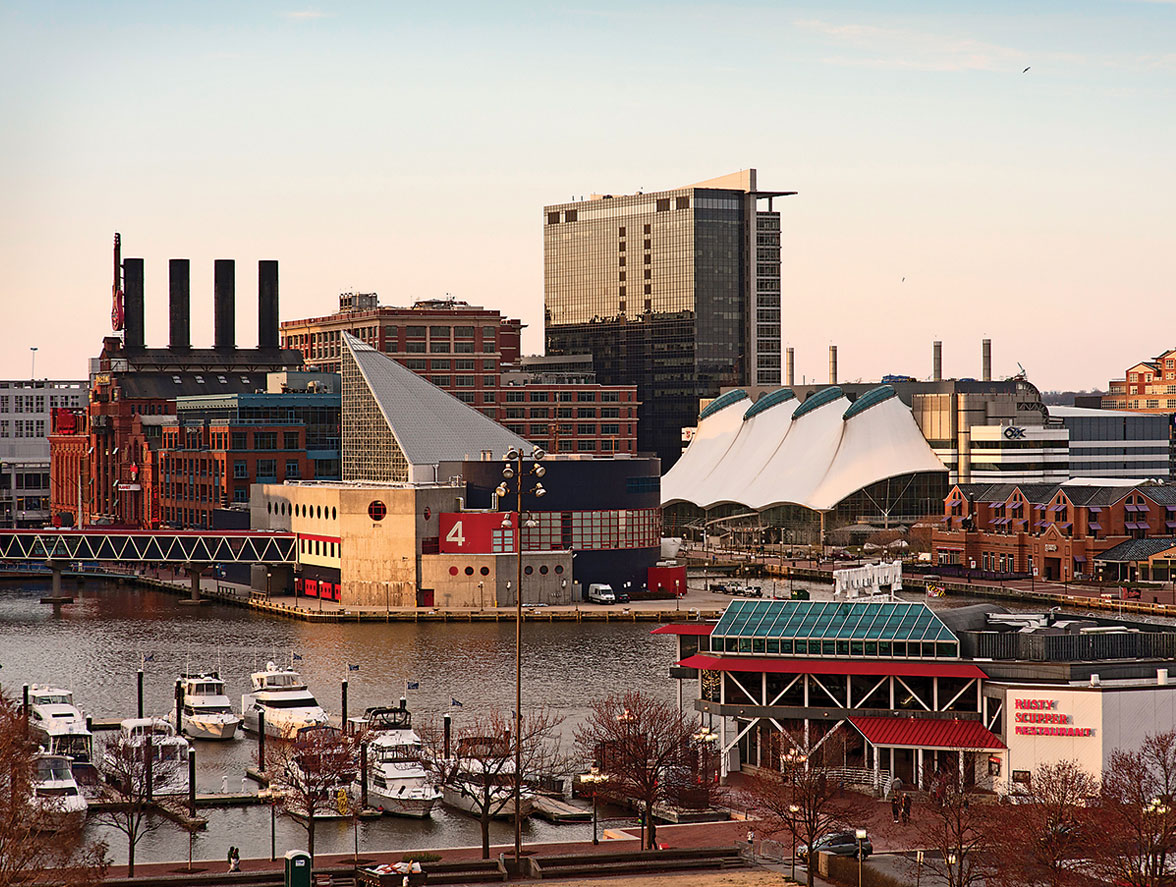 Before: Inner Harbor, 1903. Courtesy of Library of Congress, Prints & Photographs Division, Detriot Publishing Company Collection, [LC-DIG-det-4a06522] After: Photo by David Colwell