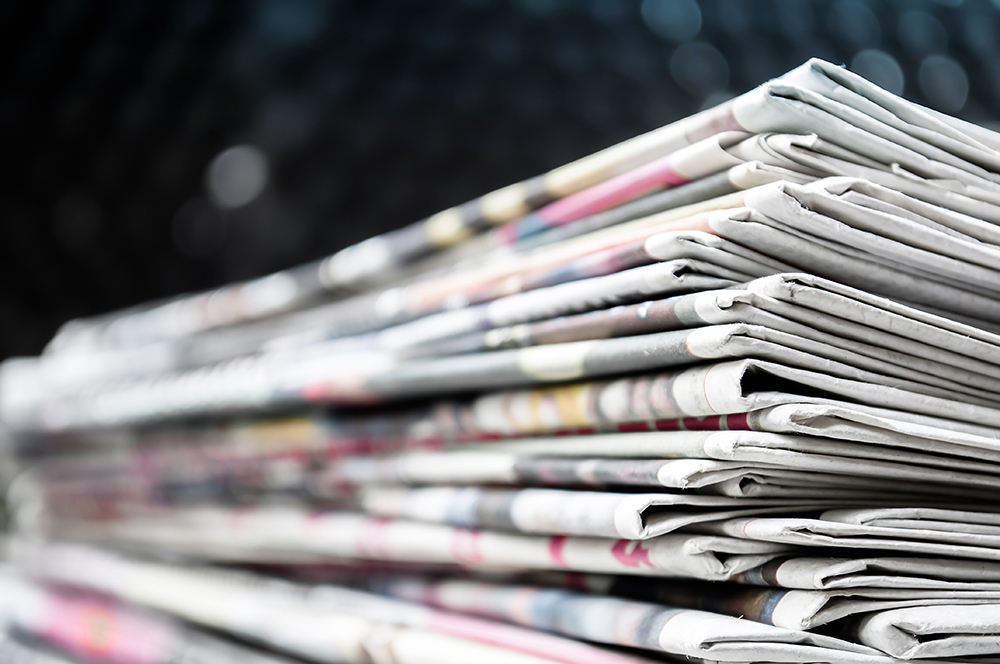 Shutterstock
Three Maryland newspaper groups have decided to take the fate of local journalism into their own hands.
Yesterday, the Capital Gazette, and Carroll County Times, and Baltimore Sun Media Group released a statement saying they are banding together in hopes to form the Chesapeake News Guild. In the process, they are asking that Tribune, their parent company, recognize the guild as a unit of the Washington-Baltimore Newspaper Guild (WBNG), giving employees proper union compensation, benefits, and working conditions.
"Local journalism is unique," the statement reads. "Whether the sun shines or disaster strikes, we are right there with you. As local news outlets dwindle, we know now more than ever that quality community news is a gift too precious to lose. But that important work grows more difficult each day because of decisions made by distant corporate owners on behalf of shareholders. Decisions that have led to smaller newsrooms, stagnant wages, and limited resources."
The newly formed guild covers a large swath of Central Maryland including Baltimore City and County, Harford County, Howard County, Carroll County, and Anne Arundel County—in total reaching an audience of two million people.
"After years of our company underinvesting in our newsrooms, we are tired," the statement continues, "We are tired of bearing a workload that requires a newsroom four times the size. We are tired of not receiving reasonable cost of living raises, despite the fact we bear the additional responsibilities of our former co-workers. We are tired of having staffs too small to cover all the stories our readers care about."
The members of the Chesapeake News Guild is asking its parent company to recognize them as a member of WBNG, which traces its roots back to 1934, when the local union was organized during the Great Depression to improve the economic conditions of Washington-area journalists.
This moves come at a time when many other newsrooms around the country are forming similar unions to earn better pay and benefits. After a series of management shake-ups, the Los Angeles Times made a historic move in its newsroom when its staff voted 248-44 to unionize in January.
"The situation in the [journalism] industry is very dire," Sally Davidow, communications director at the NewsGuild-CWA, told Editor & Publisher. "People feel they can't earn a decent living and they have no control over their work schedules."
Many local journalists acknowledge that as the suburban bureaus of The Baltimore Sun have weakened, these non-unionized newspapers have picked up the slack, but have not yet received the same benefits.
"The Baltimore Sun, whose roots as a union shop date to 1934, once competed against these community papers," wrote The Sun's union chair Scott Dance. "But its suburban bureaus have disappeared as it instead leans on these papers, which it purchased in 1997 and 2014, for hyperlocal coverage. The Sun's Guild employees stand in solidarity with these colleagues—it is long past time for them to earn the same rights and benefits Sun staff have defended for decades."