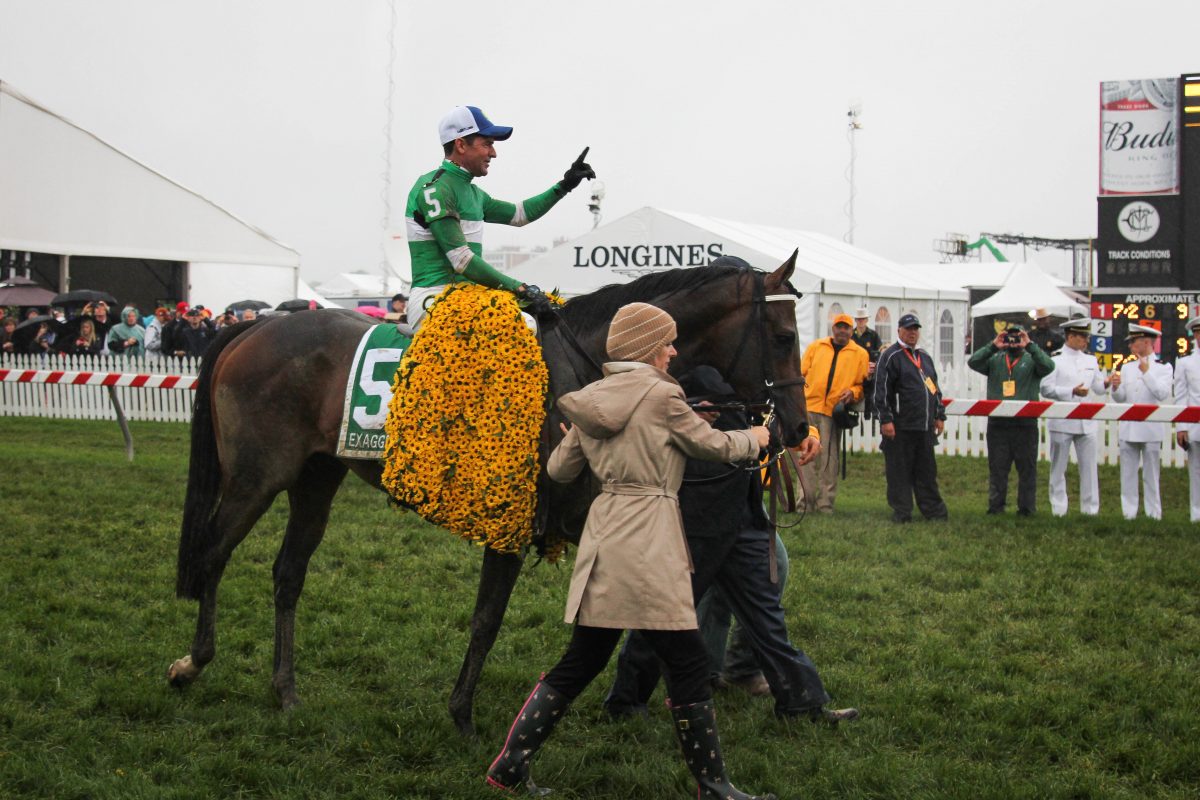 Even though a record crowd watched Exaggerator upset Kentucky Derby winner Nyquist on a sloppy track at the 141st Preakness Stakes, tragedy tainted the day as two horses died in earlier races at Pimlico during Maryland horse racing's marquee event.
Homeboykris, a Maryland-bred 9-year-old gelding, collapsed after winning the first race of the day and getting his picture taken in the winner's circle. Preliminary reports suggest the horse may have died from a heart attack but a necropsy is pending.
Then in the fourth race, a 4-year-old filly named Pramedya broke a leg on the last turn and was euthanized on the track. Her jockey, Daniel Centeno, was thrown and then taken to Sinai Hospital where he is being treated for a broken right clavicle.
Coincidentally, Pramedya was owned by the same people as Barbaro, the 2006 Kentucky Derby winner who suffered a similar injury in that year's Preakness and was ultimately euthanized.
The deaths highlight the inherent danger of horse racing, a danger even some fans feel is too high a price to pay for sport.
One website that tracks racehorse deaths in Britain counts 64 fatalities already this year. In America, The Jockey Club maintains an Equine Injury Database in which Pimlico recorded seven track deaths in 2015.
According to statements made by Maryland Jockey Club president Sal Sinatra in The Sun, today's are the first two deaths at the race course this year.
"It's deflating. . . . You try to figure it out, go through so many steps to make sure the horses are OK. . . . Things do happen," Sinatra told The Sun.
Neither horse death was announced to the record crowd of 135,256 spectators, which included actor Josh Charles, quarterback Tony Romo, and rapper 50 Cent.
Still, despite the tragedy and the muddy track, the Preakness was run with rivals Nyquist and Exaggerator facing off for the fifth time. But this time, unlike the previous four match ups, Exaggerator came out ahead after a strong stretch run past a flagging Nyquist. Cherry Wine finished second, nosing out Nyquist at the finish line and relegating the previously unbeaten colt to third.