Baltimore By Degrees
We went in search of the region's centers of excellence in higher education—and found more than we could list.
Looking for an artsy enclave to send your creative scholar in search of a graphic-design degree? Or the perfect four-year home for a competitive athlete seeking an academic challenge and ample playing time? How about a small liberal arts college where your bookworm can indulge her intellectual curiosity?
We've got that (And that. And that).
"A lot of people call Maryland 'America in Miniature,'" says Craig Meister, an admissions expert and president of Tactical College Consulting. "You have small liberal arts schools, public, private, HBCUs [historically black colleges and universities], schools that really encourage learning by doing, versus schools that are much more traditionally focused on classroom lecturing. We're very well served by higher education here."
That means that whether you want to study ballet or biomedical engineering, military science, or media relations, the greater Baltimore area likely has a program that fits your needs, academically, socially, and financially—and time-wise, too, for those with 9 to 5 jobs.
Be warned, though, that while the names likely sound familiar, a lot of these schools have raised the bar for applicants well above where it might have been years ago. Thanks to a surge in demand, "they've all become much more competitive," says Meister. "The University of Maryland isn't a safety school anymore. Hopkins was always selective, but it's become hyper-selective." Other schools, "where back in the day, you could just walk into," are now all more picky, says Meister. "They're just getting too many applications to accept everyone."
Exactly what awaits students who are accepted might defy your preconceptions, too. Some pricey schools are generous with financial aid; colossal campuses can surprisingly include a niche experience that's far from cold and impersonal; and a strong academic program in an otherwise middling college might offer up a high-quality education in your field of choice.
With that in mind, it's best to look at colleges from a standpoint that's "vertical instead of horizontal," notes The Boys' Latin School of Maryland college counselor Cathy Badmington. "If you looked at what's excellent at each college, there are some amazing things that are done."
So, who's on that "excellent" list? We talked to college counselors, toured campuses, and grilled administrators, compiling a detailed look at the undergraduate experiences offered at 12 of the region's most in-demand institutions.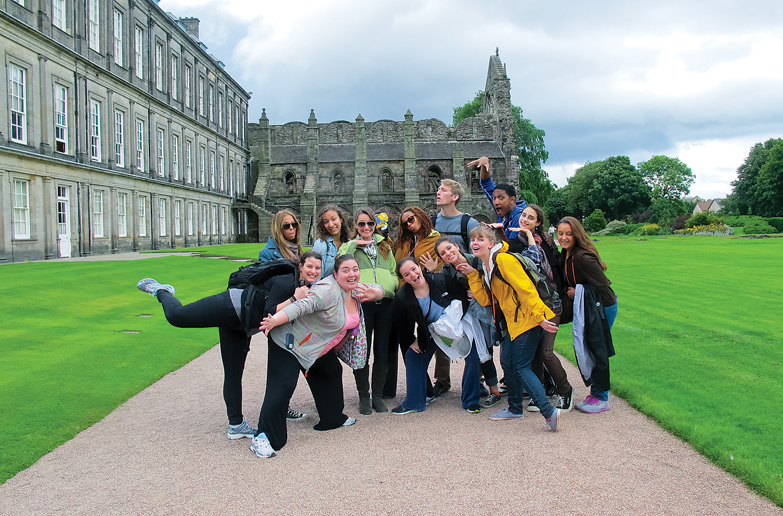 GOUCHER COLLEGE
Tucked away just inside the beltway in Towson on 287 bucolic acres, Goucher is a private, coed liberal arts college ideal for independent thinkers who eschew the college party vibe for a more intellectually oriented experience.
Classes are small and decidedly discussion-based, and, with a student-to-teacher ratio of 9-to-1, relationships tend to be collaborative and close. While its dance, sciences, psychology, and creative writing programs all win kudos, all of Goucher's 33 majors, and most aspects of Goucher life, are geared toward not just learning but also broadening horizons. Two hallmarks of that bent: Goucher's study-abroad requirement for all students and a speakers series that brings to campus notables running the gamut from Karl Rove and Sandra Day O'Connor to Jane Goodall.
"This is liberal arts cubed," former Goucher president Sanford J. Ungar says of the school. "And I really believe to the core of my soul that we prepare people better for life—not just for making a living, but for living a life."
Size: 1,449 undergraduate; 662 graduate. Areas of excellence: Liberal arts, sciences, international studies, dance, music, creative writing, psychology. Tuition and fees: $40,558. Getting in: 72 percent acceptance rate; incoming students average 1157 on two-part SAT; 25 ACT; 3.2 GPA. You might not know: Through the Baltimore Student Exchange Program, full-time Goucher sophmores, juniors, and seniors can take courses not offered at Goucher at 11 other area schools (whose students can do the same).
THE JOHNS HOPKINS UNIVERSITY
If you think medicine when you hear the name Johns Hopkins, it's certainly understandable. After all, Johns Hopkins School of Medicine has been molding doctors since 1893, and its undergrad pre-med track has long drawn over-achieving future doctors from far and wide. But the reputation of other Hopkins undergrad programs is no less stellar, with robust programs in English, international relations, history, engineering, philosophy, and writing, in particular.
Whatever the major, JHU hews close to its roots as the nation's first research institution, encouraging students across disciplines to take part in original research, even as freshmen. And unlike some schools, Hopkins doesn't require a core curriculum, a move it says offers flexibility for students to pursue divergent interests.
With an acceptance rate of about 17 percent, this is a school for the intensely academic. But it's still college, after all, which means when they're not hitting the books, you'll find Hopkins students flocking to "the beach," a grassy quad fronting North Charles Street, cheering on their sports teams, or taking part in more than 400 clubs and organizations (including beekeepers, a Quidditch team, and the Johns Hopkins Wading Team, which meets in an inflatable pool).
Size: 5,192 undergraduate; about 15,000 graduate and post-doc. Areas of excellence: Science, engineering, writing, international studies, archaeology, history. Tuition and fees: $61,306 including housing and meal plan. Getting in: 17 percent acceptance rate; middle 50 percent of incoming 2012 freshmen score 640-740 reading SAT, 670-770 math, 650-760 for writing; 83 percent were in top 10 percent of high school class. You might not know: The highly photogenic Hopkins stood in cinematically for Harvard in some scenes of The Social Network; scenes from House of Cards were also filmed on campus.
LOYOLA UNIVERSITY MARYLAND
Yes, the goal of college is to provide an education that will support lifelong success, career and otherwise. But that doesn't mean you shouldn't live well while you're there, a point that comes into crisp focus at Loyola, a private Jesuit university whose residence halls are ranked third in the nation for comfort and amenities by The Princeton Review.
But about that education: Loyola delivers solid academics grounded in the liberal arts in 35 degree programs, with the underlying goal of inspiring students to "learn, lead and serve." Gaining increasing recognition in recent years is its Rev. Joseph A. Sellinger, S.J., School of Business and Management, which is ranked 47th nationally among undergrad business schools by Bloomberg Businessweek and has a strong local network among employers. In addition to a rigorous curriculum, the school pushes real-world learning, both in the classroom—its Student Experiential Learning Lab offers real-time access to financial markets—and through internships. The end result is a 98.5 percent placement rate for graduates.
Size: 4,004 undergraduate; 1,973 graduate. Areas of excellence: Business, education, liberal arts and sciences. Tuition and fees: $59,330 including fees. Getting in: 58 percent acceptance rate. Incoming freshman middle range SAT is 1120-1260; 3.4. average GPA. You might not know: Loyola offers a five-year combined physics/engineering degree program. Students spend three years at Loyola studying physics and two years studying engineering at Columbia University.
MARYLAND INSTITUTE COLLEGE OF ART
If you're sort of maybe thinking you might possibly want to pursue a career as an artist or designer, this is not the school for you. (This place is dead serious about the 'A' word.) But attending MICA, the nation's oldest continuously degree-granting college of art, is a no-brainer for anyone who eats, sleeps, and breathes art. Art—from fiber to fashion to photography—permeates every corner of campus. There are more than 15 galleries and a professional exhibitions department to help with displaying works of art, plus collaborative work/live spaces and small studios dotting nearly every building.
MICA, once a quirky regionally known art school, is now a national—even international—player, and over the past 35 years has more than doubled its enrollment, boosting its endowment, and adding 18 undergraduate and graduate programs, as well as creating three research centers. Academics are rigorous, and the school consistently ranks among the nation's top art schools.
And while it's pricey, 98 percent of incoming students receive some sort of financial aid. A low loan default rate—just 2.7 percent—bolsters MICA's claim that its grads are happy, and working.
Size: 1,863 undergraduate; 306 graduate.Areas of excellence: Graphic design, painting, illustration, fiber, photography, liberal arts programs. Tuition and fees: $42,710. Getting in: 59 percent acceptance rate. Undergraduate admission requires a portfolio of artwork in addition to academic credentials. Incoming freshmen average 1758 SAT; 3.32 GPA. You might not know: MICA offers a live-in program each summer to let high school juniors and seniors immerse themselves in art, test-drive the art-school experience, and develop their portfolios.
MCDANIEL COLLEGE
A private liberal arts college founded as Western Maryland College in 1867, McDaniel changed its name in 2002 to honor a former student and administrator. One of its defining features is the McDaniel Plan, a customizable curriculum introduced in 2007 to ensure students get the broad foundation of a liberal arts education, plus the major-specific courses in their fields of study.
McDaniel offers 70 undergraduate and 25 graduate programs, including some that offer a five-year combined bachelor's and master's degree. Small and intimate is the key here: The student-to-faculty ratio is 11-to-1 and average class size is just 16. Like other schools, McDaniel has in recent years bolstered efforts to boost post-college employability. In 2012, it went beyond the typical career center with its Center for Experience & Opportunity (CEO), which links students to internships and community service opportunities, jobs and fellowships, and graduate school options.
And though it's nestled away in the relative quiet of Westminster, there's plenty to keep you busy on campus, with 24 Division III sports teams, Greek life, and clubs that run the gamut from Canine Companions for Independence Puppy Club to the Belly Dancing Club.
Size: 1,669 undergraduate; 624 graduate.Areas of excellence: Exercise science and physical education, psychology, biology, business administration, and sociology. Tuition and fees: $38,350. Getting in: 75 percent acceptance rate.Incoming freshmen average556 SAT, critical reading; 553 SAT, math; 25 ACT composite; 3.5 high school GPA. You might not know: Students can attend McDaniel Europe, the school's branch campus in Budapest (yep, Hungary) for a seamless study-abroad experience.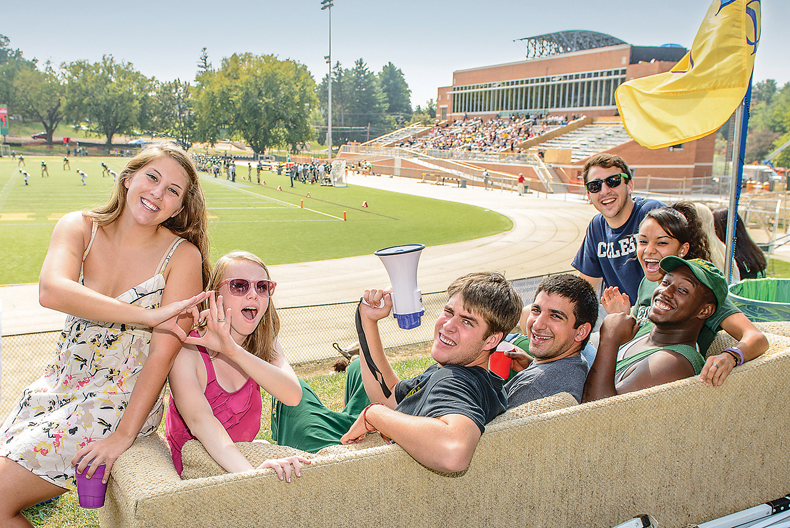 MORGAN STATE UNIVERSITY
Designated Maryland's Public Urban University, 147-year-old Morgan sprawls across more than 143 acres in northeast Baltimore City. Though your first taste of campus may be the slightly bedraggled admissions office, a short stroll to the gleaming 222,000-square-foot Earl S. Richardson Library, which opened in 2008, will likely leave you duly impressed. Across campus, the LEED-certified Center for the Built Environment and Infrastructure Studies building—Morgan's newest—is home to a wind tunnel and the East Coast's largest earthquake simulator. Other construction is in the works, including brand new homes for Morgan's business, social work, and community-health schools, plus, thankfully, new digs for admissions.
A historically black college and university, Morgan is particularly appealing to anyone seeking a majority minority environment—82 percent of students are black—but is open to all. Though it has more than 40 undergraduate programs, Morgan does especially well with programs that are oriented toward the world of work: Think architecture, civil engineering, actuarial science, and hospitality management.
Size: 5,504 undergraduate, 597 graduate.Areas of excellence: Architecture; engineering; actuarial science; education; social work; hotel, restaurant and hospitality management; communications studies. Tuition and fees: $7,378 resident; $16,862 non-resident. Getting in: 57 percent admissions rate; Average SAT 905; average GPA 2.81. You might not know: The world-class Morgan State University Choir has sung at venues around the world and within the United States, including the White House.
NOTRE DAME OF MARYLAND UNIVERSITY
A private, Catholic liberal arts university established by the Sisters of Notre Dame School in 1895, Notre Dame quietly goes about its business on 58 wooded acres in north Baltimore City. The school is the largest private provider of teachers in Maryland and awards more degrees in teacher shortage areas and more K-8 STEM teachers than any other Maryland school.
Part of its strength lies in the School of Education's ability to anticipate—and meet—the state's employment needs, says dean of the School of Education Sister Sharon Slear, who, in her 26 years at Notre Dame, has seen the school add graduate programs and even a Ph.D. offering. A highly qualified faculty also underpins the program. Nearly all full-time faculty members have taught or been administrators in secondary or elementary schools. "If they're teaching reading, they've taught reading," says Slear.
The School of Education has a successful track record —"99 percent of our students are hired every year," says Slear—but Notre Dame's nursing, pharmacy, and engineering programs also deserve a look.
Size: 1,877 undergraduate; 1,284 graduate.Areas of excellence: Nursing, education, biology, pharmacy. Tuition and fees: $33,010. Getting in: 86 percent acceptance rate; 1060 average combined math and verbal SAT; 24 average ACT; 3.71 average GPA. You might not know: In 2013, Notre Dame opened a new University Academic Building, home of the School of Nursing and Technology Resource Center, featuring simulation labs, two medical-surgical labs, an obstetrics/newborn/pediatrics lab, and two patient-examination rooms.
STEVENSON UNIVERSITY
Founded in 1947 as Villa Julie College, Stevenson University—its name since 2008—has come a long way from the two-year women's commuter college of days past. Now Maryland's third largest independent university, Stevenson serves students on its original Greenspring campus and the newer Owings Mills campus, home to nearly 2,000 residential students, a 38,000-square-foot gymnasium, and a 3,500-seat stadium.
In recent years, Stevenson has galloped ahead with efforts to create a strong Division III sports program from scratch. The Mustangs fielded their first football team in 2011 and, in 2012, Stevenson became the first Maryland school with a women's ice hockey team. The men's lacrosse team, meanwhile, in 2013, scored a Division III national championship win.
The school has also made substantial efforts in another arena: graduating career-ready students. Connecting with students from their first days as freshmen to help them plot a career path, the Offices of Career Services also works closely with employers. Private interviewing rooms on campus help advance the hiring process, as do customized networking efforts, which the school favors in place of old-school career fairs. Mission accomplished: Stevenson says 92 percent of students head off to a job or graduate school after earning their degrees.
Size: 3,884 undergraduate; 514 graduate Areas of excellence: Fashion design, nursing, business administration, criminal justice, biology, and computer information systems. Tuition and fees: $28,980. Getting in: 59 percent acceptance rate. Incoming freshmen score middle 50 percent for SAT, 1390-1650; middle 50 percent for ACT, 19-24; 3.41 average GPA. You might not know: The Owings Mills campus once was home to the Ravens' training facility, whose lockers (used by the 2001 Super Bowl winning team) were transferred to Mustang Stadium.
TOWSON UNIVERSITY
You might know the Towson of old as the domain of commuters seeking a career in education, the health professions, or perhaps the arts. But Towson University has long since evolved, broadening its base, attracting more residential students from near and far, modernizing its campus, and, of course, getting tougher to get into along the way.
Towson still excels in its old areas of strength—it is the largest producer of teachers in the state—but it now also boasts high-quality programs in a host of disciplines. The result is, across the board, "a very solid experience at a relatively modest cost," as provost and vice president for academic affairs Dr. Timothy Chandler puts it.
That experience unfolds on Towson's leafy suburban campus, which offers up all the benefits of a big school: 19 Division I athletic teams, a sparkling new sports arena, and your pick of more than 100 bachelor's, master's, and doctoral programs. Yet Towson, where most classes enroll fewer than 29 students and where administrators work hard to blend academic and social life, still maintains the close-knit feel that makes being away at school feel not so far from home.
Size: 18,779 undergraduate; 3,720 graduate.Tuition: $8,132 resident; $19,754 non-resident.Getting in: 62 to 65 percent acceptance rate. Incoming freshmen average 1626 three-part SAT; 24 ACT; 3.61 GPA. Areas of excellence: Education, nursing, performing arts, business, communications, science and technology, cyber security. You may not know: Towson's radio station (WTMD FM 89.7), run by the university marketing department, has one of Maryland's largest public radio station listening audiences. In 2013, WTMD won an Emmy for its Concert for the Chesapeake Bay.
THE UNIVERSITY OF BALTIMORE
An urban public institution, in 2007, UB returned to a four-year undergraduate program for the first time since 1975. (Previously, it offered junior and senior undergrad, graduate, and law school programs.) UB's four-year undergraduate school now offers 20 degree programs, a graduate school with 23 programs, and UB School of Law, with three degree programs.
It has, of late, been on a tear, growing its student body by 32.4 percent since 2006, adding faculty, and expanding its urban footprint, perhaps most visibly through the $114.3 million John and Frances Angelos Law Center, which opened in 2013. It even has a new president, former Baltimore mayor Kurt Schmoke, who served most recently as dean of Howard University's law school.
And while its widely respected law school is top of mind when most people think UB, the school's undergraduate programs, with a focus on "Knowledge that Works," are increasingly earning a reputation for tying what's taught in the classroom to skills students will actually use in the real world. An early-entry law program allows qualified students to earn their undergraduate and law degrees in six years.
But this isn't Suburban U.—you won't find division sports teams, a dining plan, or even residence halls here. What you will find is a diverse student community—42 percent of students are white; 38 percent are black—eager to pursue higher education in a setting that's within striking distance of all Baltimore has to offer.
Size: 3,526 undergraduate; 1,972 graduate; 1,028 law. Areas of excellence: Business administration, public administration, digital communications. Tuition and fees: $8,018 resident; $18,892 non-resident; most students are eligible for financial assistance. Getting in: 70 percent acceptance rate. Incoming freshmen average 956 combined SAT; 3.0 GPA. You might not know: In an effort to boost graduation rates, the school this year launched Finish4Free, a program that offers a tuition-free final semester for students completing their degrees in four years or less.
UNIVERSITY OF MARYLAND, COLLEGE PARK
With its 1,250-acre campus and diverse student body of more than 36,000—including 9,500 living in 37 residence halls, and 2,900 more housed in two public-private apartment complexes—the flagship of the state's university system can feel a little overwhelming at first glance.
But a closer inspection reveals no shortage of niches where students can personalize their experiences, whether it's through the university's sports programs, Greek life, clubs and student organizations, or even its highly competitive Honors College, which each year groups about 1,000 intellectually gifted students for an integrated living and learning experience.
Undergraduate students who are admitted—only about 46.6 percent of applicants make the cut—have their choice of more than 90 degree programs offered through 10 undergraduate colleges and schools. UMD, ranked number 21 among public research institutions by U.S. News & World Report, also boasts an impressive array of research opportunities in a host of disciplines.
Sports fans will revel in the school's first-rate athletic facilities—ranked ninth nationally by The Princeton Review—and the 19 national championships the Terps have won since 1999.
Size: 26,658 undergraduate; 10,614 graduate. Areas of excellence: Business, engineering, education, journalism, physics, cybersecurity, languages. Tuition: $9,162 resident; $28,348 non-resident. Getting in: Acceptance rate middle 50 percent SAT, 1260-1410; middle 50 percent ACT, 28-32. You might not know: This year, UMD launched Deepthought2, one of the nation's fastest university-owned supercomputers, which will support research at the school's new Cyberinfrastructure Center.
UNIVERSITY OF MARYLAND, BALTIMORE COUNTY
Under the dynamic leadership of president Freeman A. Hrabowski III, UMBC has established itself as a highly attractive option for the intellectually minded student seeking to blend the best of a liberal arts education with the "creative intensity" of a research institution.
The research piece is no afterthought: UMBC encourages undergraduates in all majors to explore research and internship experiences, with a special nod toward interdisciplinary work. (Think dance student doing research in public policy.) In fact, interdisciplinary approaches are woven into the entire UMBC experience. The school's new performing arts and humanities building, for example, includes an archaeology lab as well as theaters and a recording studio, while its Science Learning Collaboratory encourages learning across science disciplines.
Size: 11,136 undergraduate; 2,772 graduate. Areas of excellence: Sciences (with a strong track record of producing pre-med students who are accepted into medical schools), technology, engineering, liberal arts. Tuition: $10,384 resident; $22,682 non-resident. Getting in: 61 percent acceptance rate.Incoming freshmen average1216 two-part SAT; 3.76 GPA.You might not know: In addition to cheering on their19 Division I sports teams, Retrievers also have thrown pep rallies for their highly lauded chess team, which tied for first place at the 2012 Pan-American Chess Tournament (second place in 2013), also known as the "World Series of Chess."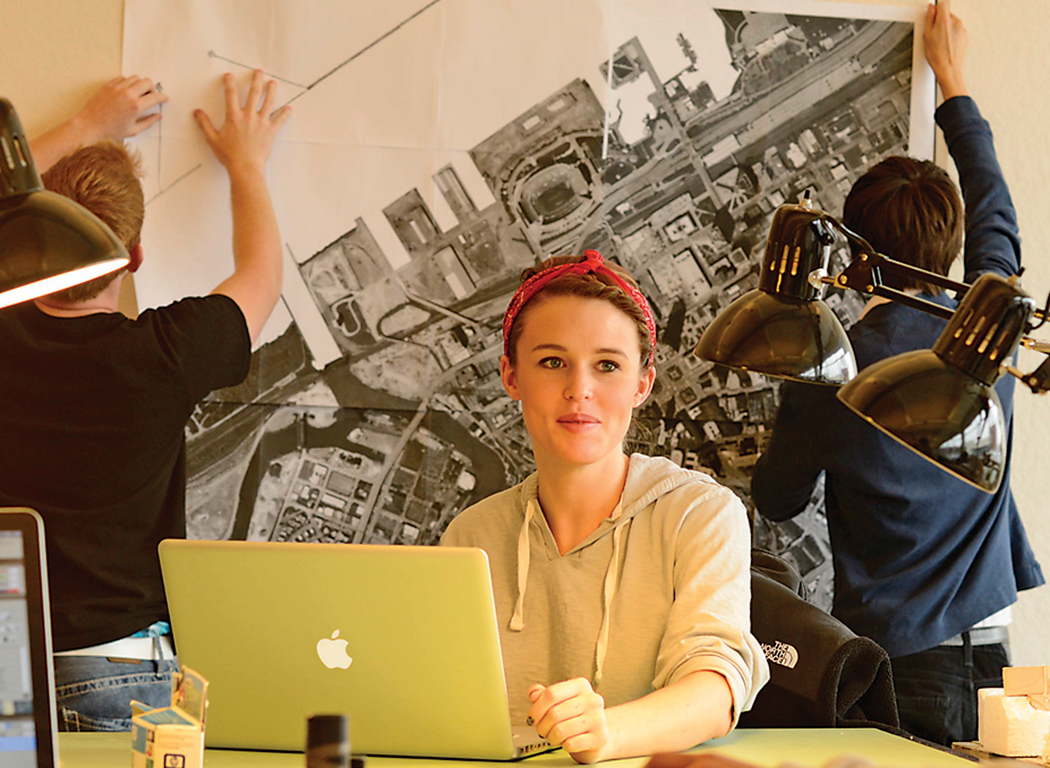 Out of the Classroom
All work and no play makes college pretty boring. Fortunately, even the most intense academic environments find ways to help students blow off steam, build character, and just enjoy life.
Goucher: Though far from a party school, Goucher isn't all academics either. The school's 60 active clubs range from a Doctor Who fan club, a tea club, and the Goucher Culinary Society to an informal but growing humans vs. zombies club, while its Division III sports teams and accomplished varsity equestrian team serve up an athletic outlet. Shown are students in Goucher's study-abroad program.
JHU: Sure, the NCAA Division I men's and women's lacrosse teams draw crowds, but JHU's Division III athletic programs are impressive, too: the women's cross country team has won two consecutive championships, while the track and swimming teams have earned honors as well. 
MICA: As you'd expect from a school filled with artistic types, MICA puts on an elaborate, themed Halloween party, with students filling the foyer of its ornate Main Building and parading down its impressive staircase in costumes they've designed themselves.
Loyola: In addition to comfy living, there is the gleaming Ridley Athletic Complex, a 6,000-seat facility erected off-site (but within a close bus ride) in 2010 to showcase Loyola's NCAA Division I lacrosse and soccer teams. Closer to campus is a first-rate fitness and aquatics center with an eight-lane swimming pool, 6,000-square-foot fitness center, basketball courts, track, and more.
UMD: Maryland Day, homecoming, Art Attack, and Midnight Madness are favorite annual events, but sprawling on the "mall" in good weather is an everyday winner. (Wi-Fi provided, so bring your laptop.) Before exams, students often swing by McKeldin Library to rub the nose of Testudo the Terrapin, a bronze statue said to bring good luck. (Yes, you can leave him offerings.)
UMBC: Home to two art galleries and a professional dance company, UMBC opened a state-of-the-art performing arts and humanities building this year that includes a 275-seat proscenium theater—Gov. Martin O'Malley was the first to perform there—and a 120-seat black box theater.
Stevenson: For nearly 20 years, Stevenson's Black Student Union has hosted a fashion show, with student models hitting the runway in professionally designed outfits whose theme is chosen by students.
McDaniel: Recognized by Southern Living magazine and The Weather Channel as a top tailgating college, McDaniel proves you don't have to be a powerhouse to have big fun. The school's drive-in stadium allows students to park and tailgate throughout the game, which means you never have to forgo a burger or miss a touchdown pass.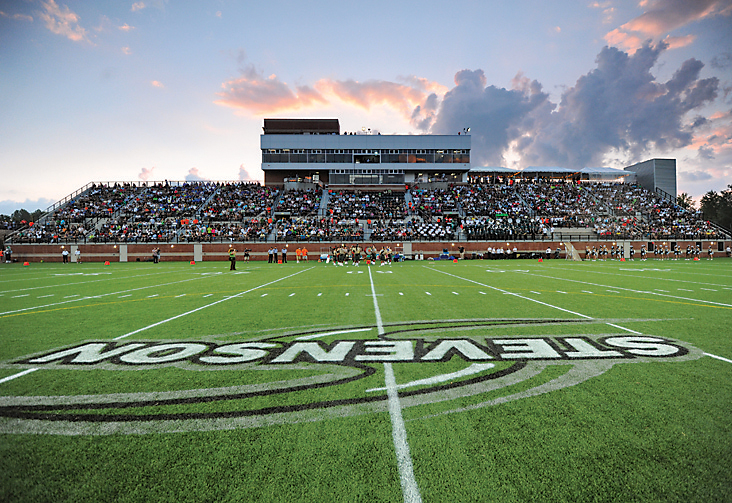 ---
Additional Colleges in the Region

MCDANIEL COLLEGE
Private, enrollment 2,000
Top programs: Exercise science and physical education, psychology, biology, business administration, and sociology.
BOWIE STATE UNIVERSITY
Public, enrollment 5,561
Top programs: Business, nursing, psychology, communications, fine and performing arts
COPPIN STATE UNIVERSITY
Public, enrollment 3,383
Top programs: Nursing, business, criminal justice, applied psychology and rehabilitation counseling, education
FROSTBURG STATE UNIVERSITY
Public, enrollment 5,474
Top programs: Business administration, psychology, early childhood/elementary education, law and society, nursing, biology, engineering, mass communication, exercise and sport science, accounting, computer science
HOOD COLLEGE
Private, enrollment 2,400
Top programs: Management and business, psychology, social work, education, biology and biochemistry.
MOUNT ST. MARY'S UNIVERSITY
Private, enrollment 2,240
Top programs: Business, Criminal Justice, Elementary Education
ST. JOHN'S COLLEGE, U.S.
Private, enrollment 433 (2014)
Top programs: All students pursue an interdisciplinary curriculum based on the foundational works of Western civilization in small, discussion-based classes.
ST. MARY'S COLLEGE OF MARYLAND
Public, enrollment 1,879
Top programs: English, psychology, biology, physics
UNIVERSITY OF MARYLAND, BALTIMORE
Public, enrollment 6,284 (including 746 undergraduate)
Top programs: Undergraduate degrees are offered in nursing, dentistry, dental hygiene, and medical technology
UNIVERSITY OF MARYLAND EASTERN SHORE
Public, enrollment 4,222
Top programs: Criminal justice, hospitality and tourism management, biology, rehabilitation services, English, sociology, human ecology, business administration, exercise science, accounting