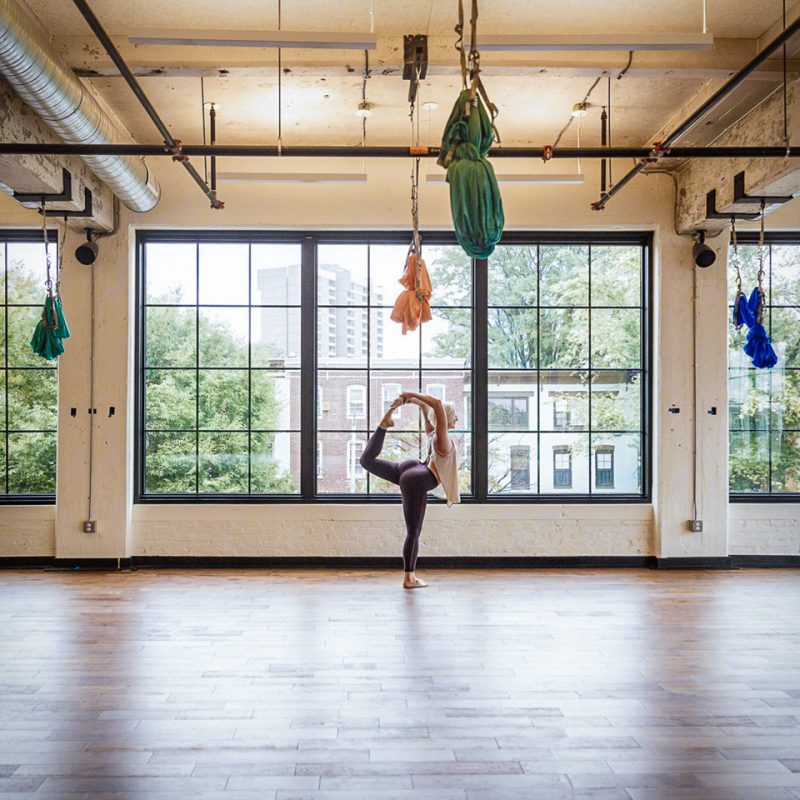 Movement Lab
A few weekends ago, I was having a bad morning. Edie hadn't slept well and Lou was whining for canned whipped cream for breakfast. I was trying to cook unwanted scrambled eggs while Edie simultaneously demanded to be held while wiggling to get down. The house was a mess, the cats kept jumping on the counter, Lou was standing on the tops of my feet to get my attention, and I could feel myself coming undone. Intuiting my subtle behavior (I was a borderline monster), Rob neutralized the situation with an episode of Paw Patrol and suggested I take two hours to go do something for myself.
It turns out his acknowledgement was enough. Suddenly, having the choice to leave or stay opened me up to readjust my mood, and that slight adjustment was enough to buoy me back to homeostasis. I felt grateful to have a partner who recognized the need to take a beat, and that made me want to hang back and finish making eggs for him while our children picked Cheerios from between the sofa cushions. In the end, I stayed and enjoyed a slow morning with my family. But it got me thinking about all the amazing things we parents can do for ourselves in two hours. It's the perfect amount of time to get out of the house and do something alone without carrying the guilt of leaving your spouse a man down.
Here are a few places where you can spend an hour of your time (with travel time and a stop for coffee built in) and restore your peace or body or sanity or whatever else those barnacles have taken from you.
Intuitive Wellness: I seriously almost didn't include this one because its such a special, perfect place and I'm selfish and didn't want to share. But who am I to deny the achy, stressed people of Baltimore their 60 minutes of holistic, healing, heavenly massage? Book an appointment at this Roland Park sanctuary and win the battle Legos have waged on your feet.
Movement Lab: Have you ever taken a sound bath? Or hung upside down like a beautiful bat? Or jumped so hard on a trampoline that not peeing yourself a little feels like a miracle of physiology? Movement Lab offers really diverse classes in an incredibly inclusive, accessible environment. I walked into my first anti-gravity (!) class thinking I'd be carried out by paramedics, and by the end I was trying to catch glimpses of myself in the mirror because I needed to see how cool I looked hanging upside down. (I actually looked pretty terrible but I was still wildly impressed.)
The Ivy Bookshop: Get a coffee, take yourself to The Ivy, and strike up a conversation with their staff. Let someone who knows and loves books guide you around until you find the perfect one. Remember that the internet is convenient but the algorithms telling you what to buy haven't actually read the book. Use the remainder of the hour to read in your car with the heat on.
Lake Montebello: Do a lap or two. Parking is easy, the path is flat, and the lake is pretty. Get out and move your body while listening to a podcast (might I suggest Conan O'Brien Needs a Friend?). I'm also really interested in getting into roller blading, so maybe you could buy a pair and do that, and I can decide if you look cool enough for me to invest in the sport as well.
B.Willow: This is one of Lou's favorite places so I feel a little bad going without him, but whatever. It's a very calming space (they just opened a new Canton location, which I'm assuming is equally tranquil) and it's so nice to wander around, choose a plant, dig in soil, and bring something beautiful into your home.
A bar: I have the great fortune of living within walking distance of several lovely food and beverage establishments, and have no shame in taking myself to a bar stool and enjoying a drink like a damn adult. Order something pretentious like a craft beer in a special glass or a cocktail featuring a mostly irrelevant garnishes. Pull out the book you picked up from The Ivy during your last jaunt, and pretend to read while spying on all the 23-year-olds complaining about how tired they are. Refrain from commenting because getting into bar fights is not what this restorative two hours is all about.