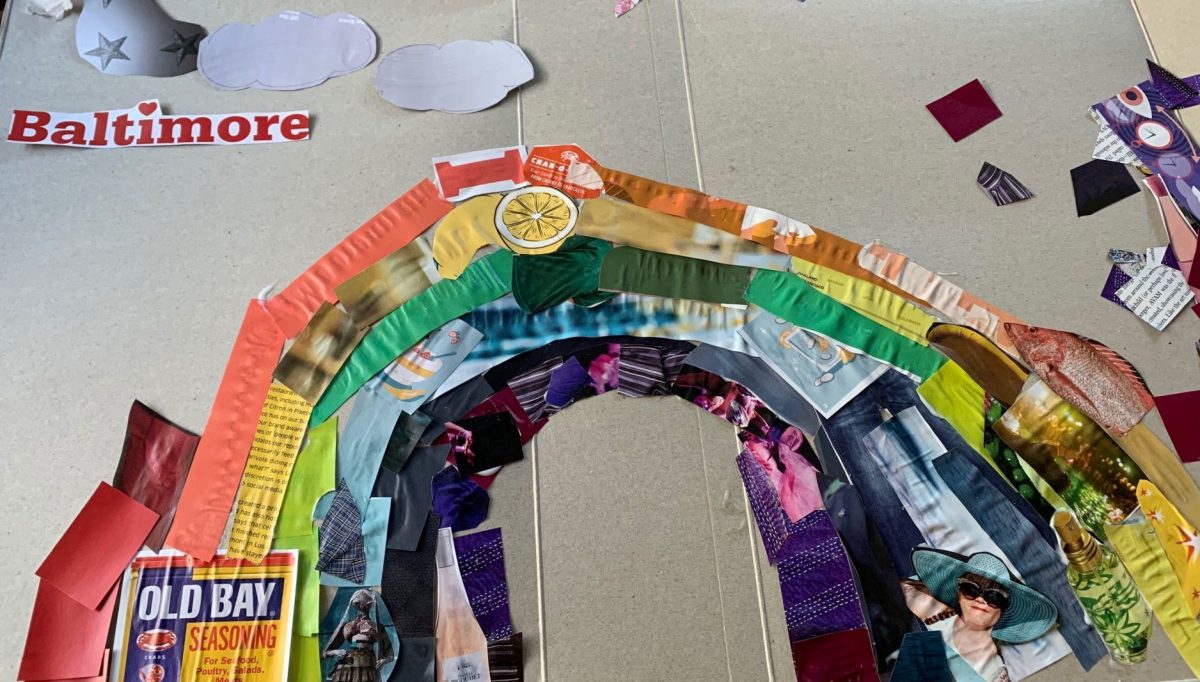 We've now hit the "let's craft" portion of the pandemic. So when WTMD's Sam Sessa told us he was having his kids create rainbows from old copies of Baltimore magazine (note the word "old," we suggest thoroughly reading and enjoying your magazine before ripping it apart), we knew we had to share it with the masses.
Sam and his family used this site, but really, there's no wrong way to collage. Our family took on the challenge and incorporated not just solid colors, but people and shapes we found, too. Here's a step-by-step guide to create your own with your kiddos at home:
Step One: Gather supplies: magazines, scissors, glue, and some cardboard as the base. We used a cut-up cereal box, but a paper plate cut in half works great, as well.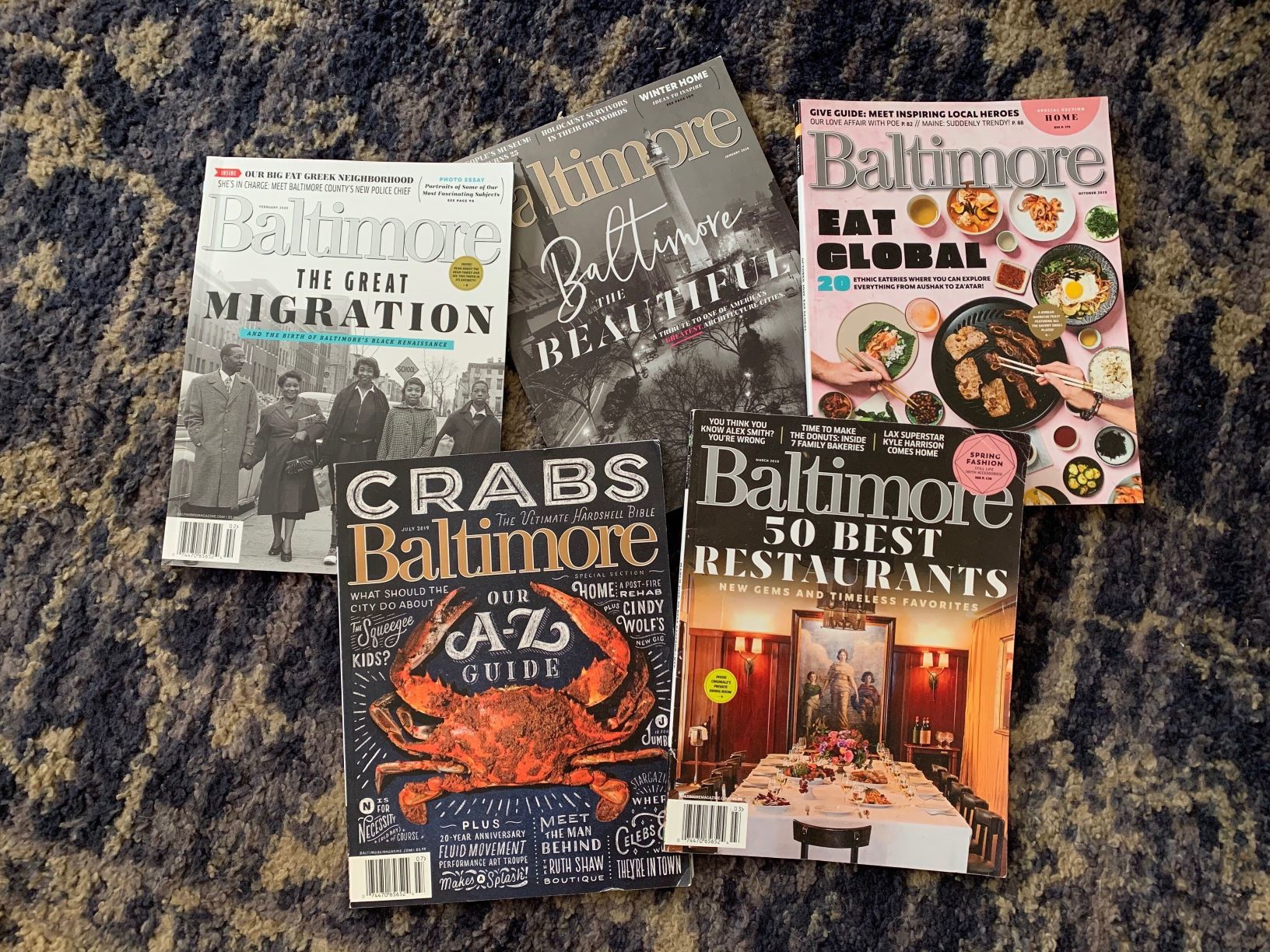 Step Two: Go to town. We made a list of what colors we needed: red, orange, yellow, green, blue, indigo, and violet. As we pulled stuff from the magazine we made piles by hue, that way we knew if we needed to look for more indigo, for example, since we had plenty of red. We also decided to add some words to our rainbow, too.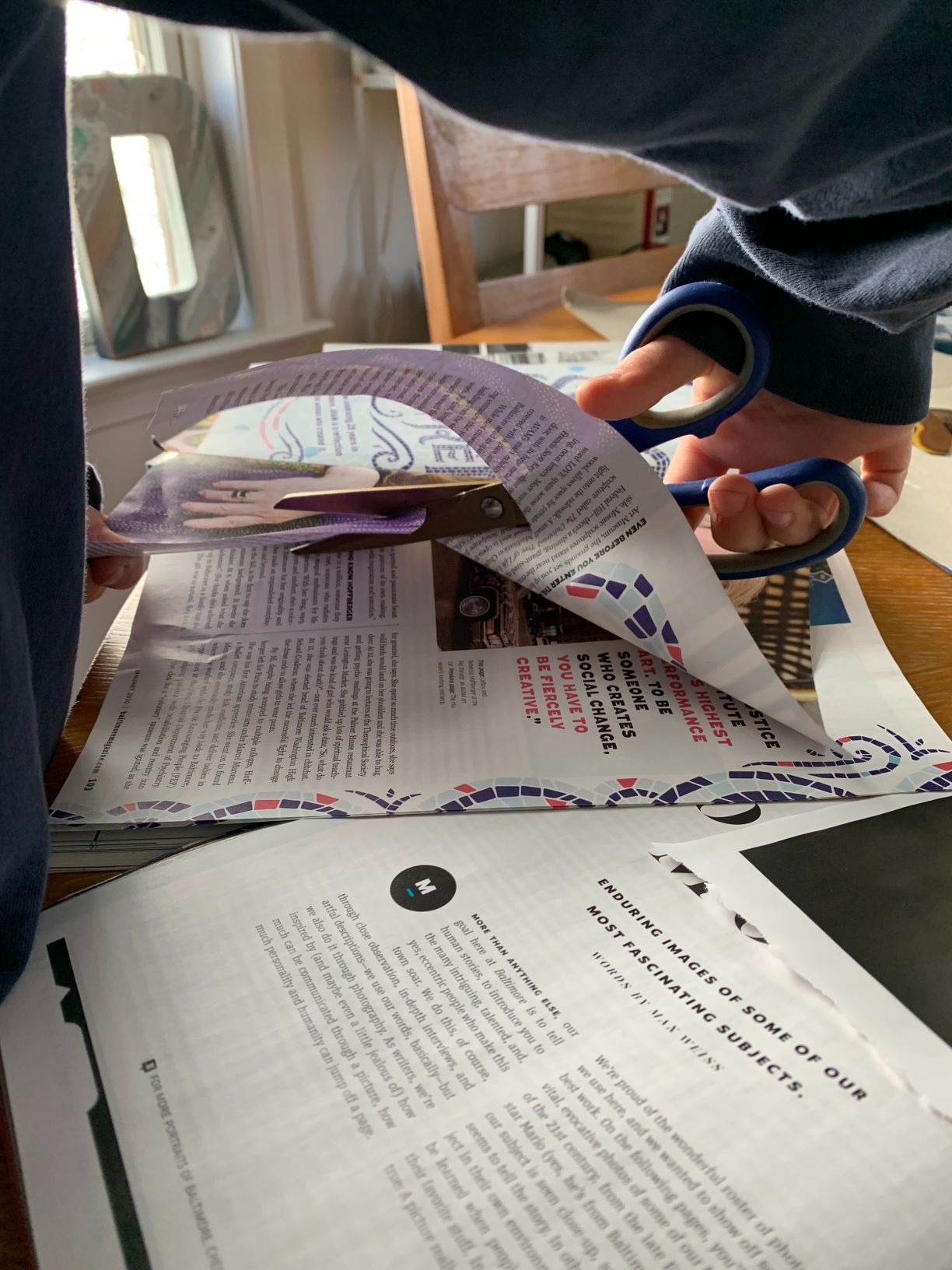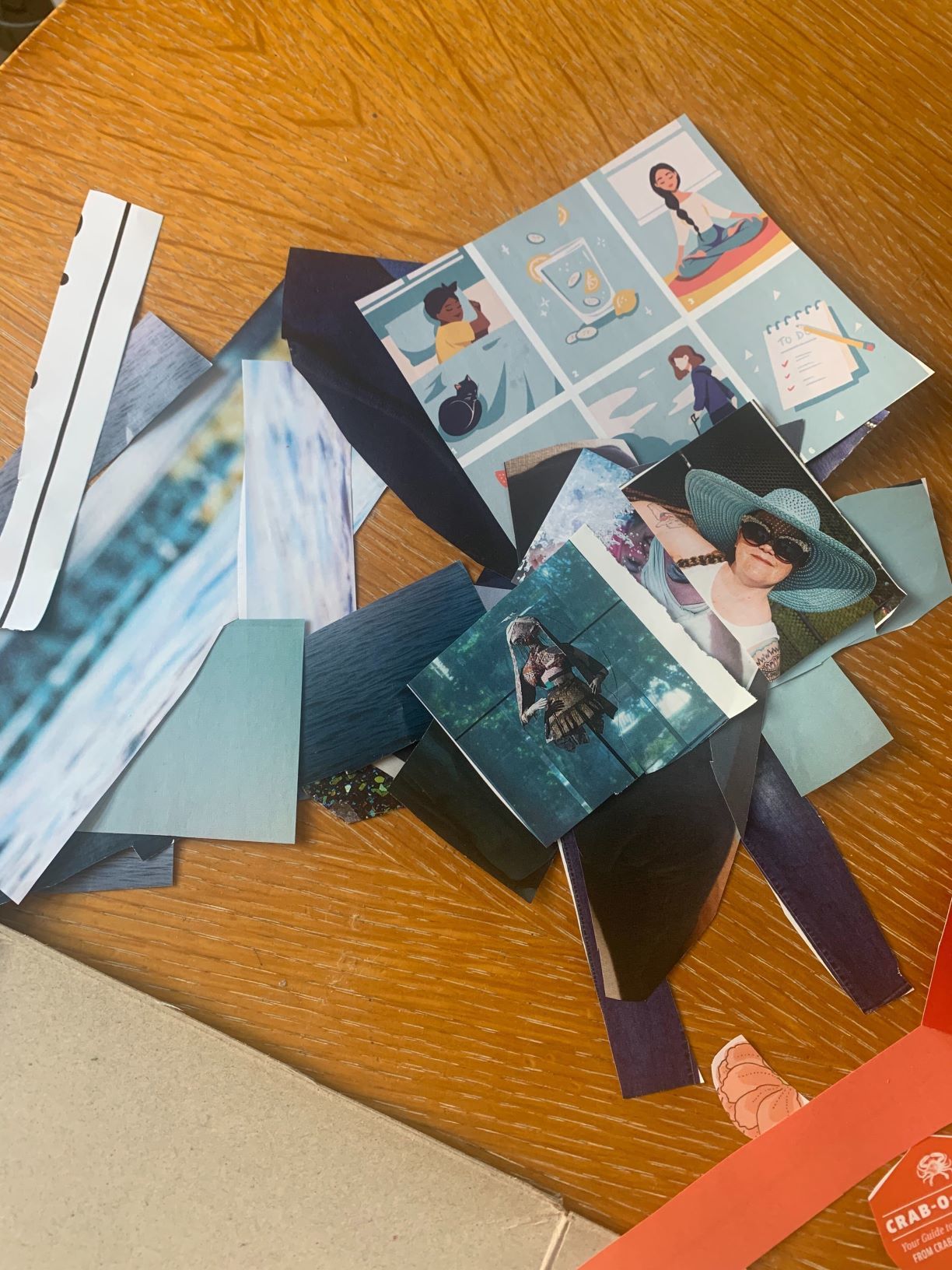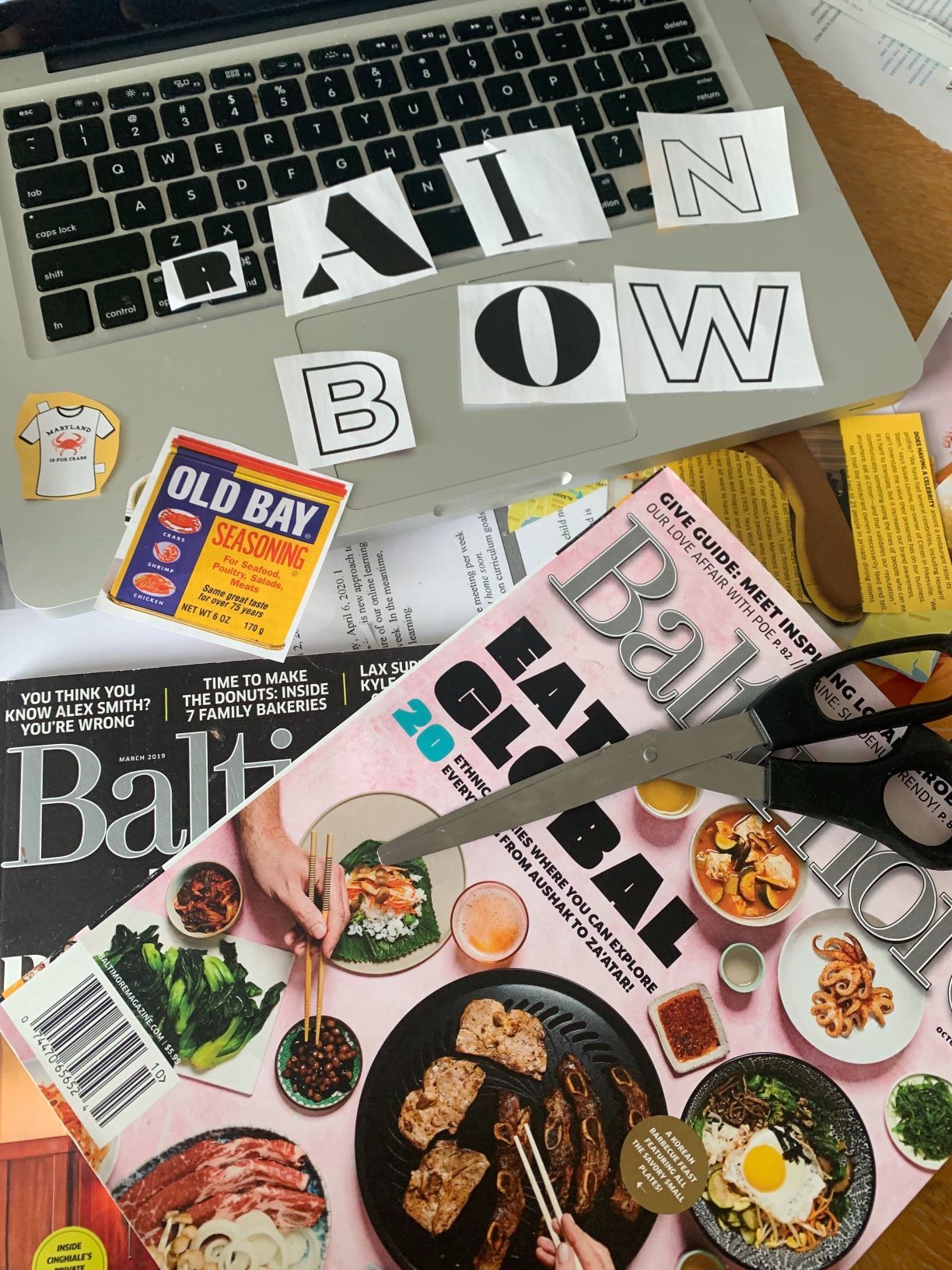 Step Three: Assemble. It doesn't have to be perfect. In fact, it shouldn't be. We added clouds and a Natty Boh sun. I kind of wish we had called it our RainBOH.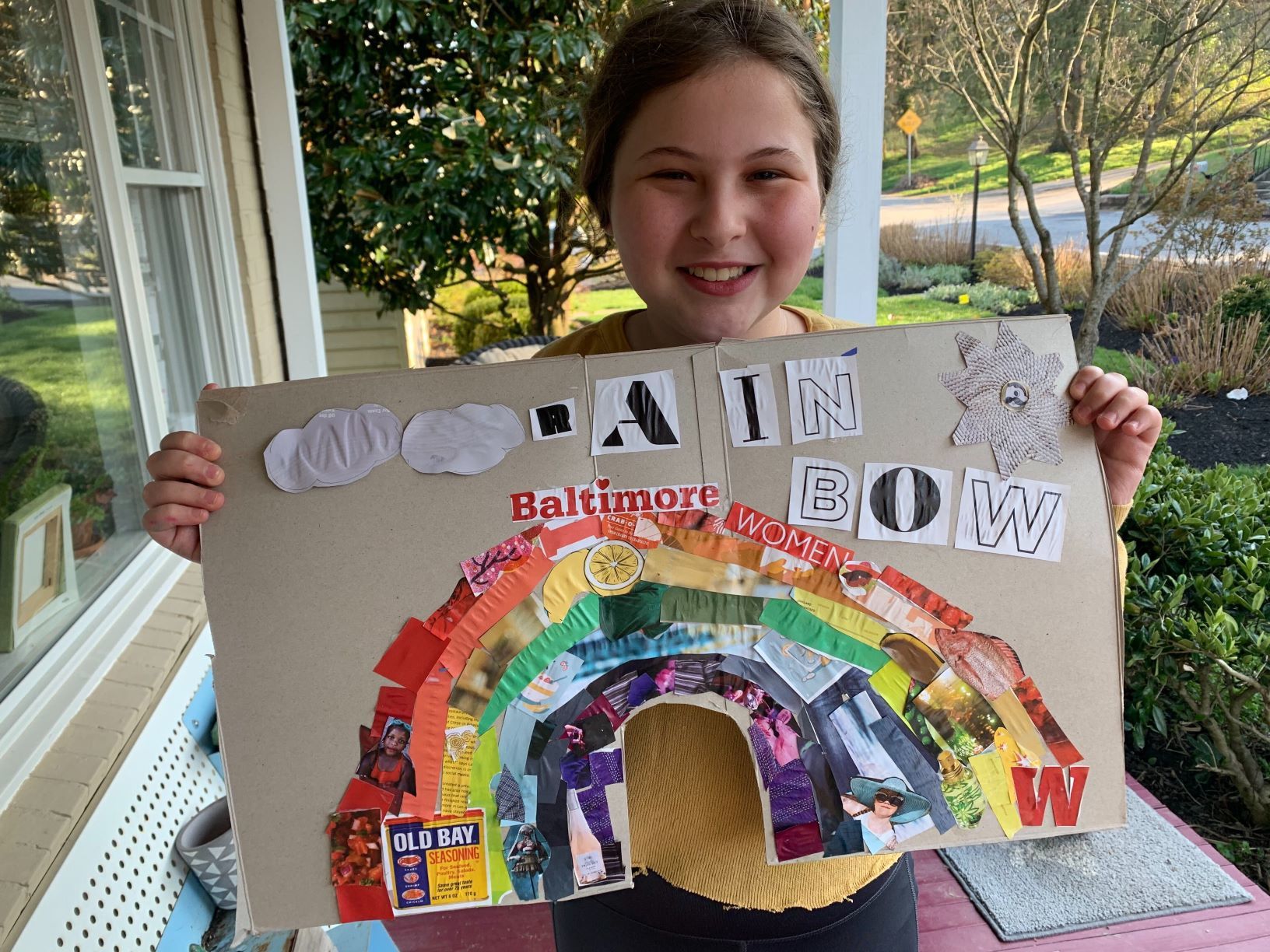 Step Four: Show us what you made! Tag @baltmag on Instagram or send your finished product to [email protected].
Here's the Sessa family's masterpiece: