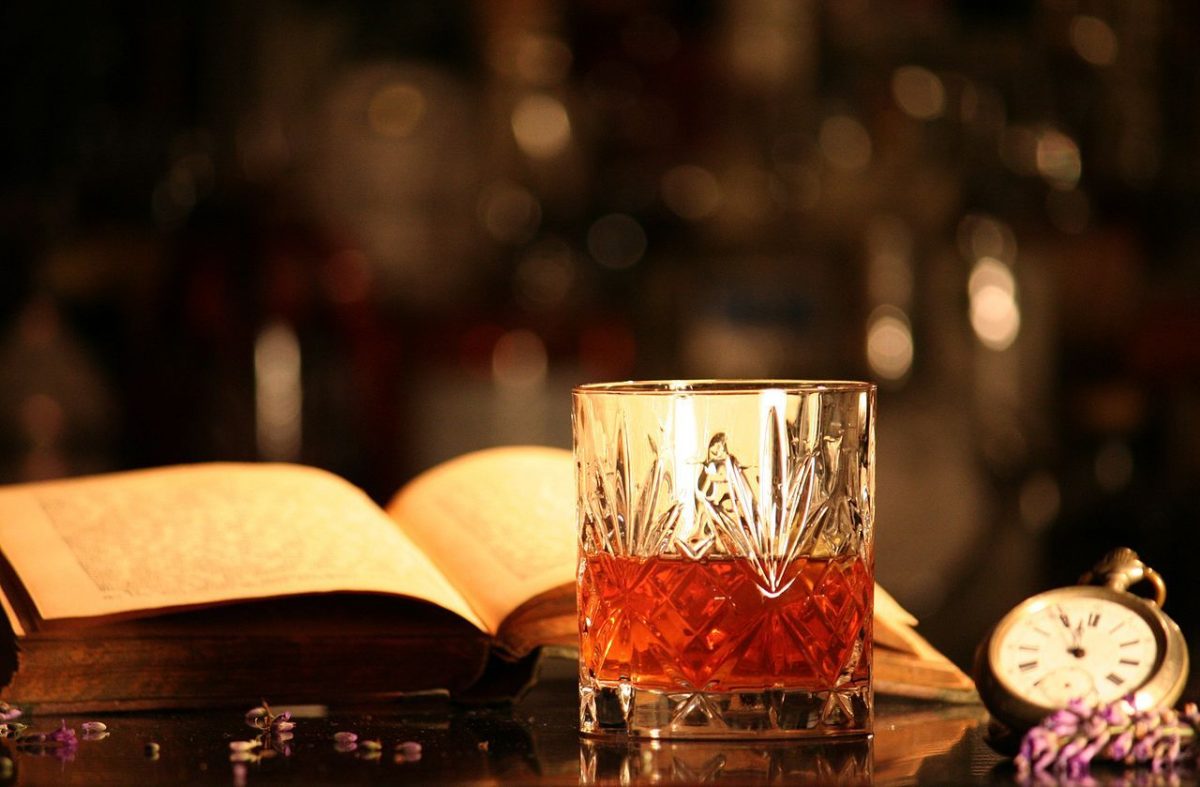 Photo by Cocktailmarler.
Five things to eat, drink, see, hear, and do with your Charm City weekend.
---
EAT
Dec. 11: Ryleigh's Oyster Mt. Vernon Basement Grand Opening
Ryleigh's Oyster Mount Vernon, 1225 Cathedral St. 6 p.m. Free. 410-539-2093. ryleighs.com.
It's almost been a year since Ryleigh's Oyster opened its third output in historic Mt. Vernon. Housed in the former Spike & Charlie's space on Cathedral Street, across from the massive Meyerhoff, this fledgling corner shell shack offers the same delicious seafood and deadly Bloody Mary brunch as Brian McComas's other haunts, but beats them out with a cozy, New England-style side bar of whitewashed walls and dark wooden accents. This weekend, they're adding entertainment to the eatery with a new basement music venue and a celebratory whole hog roast to kick the whole thing off. Pig out on heritage pork by guest chef Patrick Morrow of Bluegrass Tavern and imbibe in $5 craft beers while you listen to the sounds of Baltimore-native-turned-Nashville-country-star Jenny Leigh and local southern rock duo Chesapeake Sons.
DRINK
Dec. 12: Mobtown Spirited Holiday Cocktail Workshop
Mobtown Ballroom, 861 Washington Blvd. 6-9 p.m. $50. 443-699-3040. mobtownballroom.com.
At Mobtown Ballroom, you can learn to swing dance, square dance—even belly dance—but this weekend, you can also learn how to mix a little tipple to go with your tango, at the all-new "Spirited" workshop series on craft cocktails and booze. At this beloved Pigtown dance hall, discover the ins and outs of an American classic, the Sazerac—whiskey, bitters, a sugar cube, a lemon peel, and an absinthe rinse—which was invented in New Orleans in the late 1800s and has been a bartender favorite ever since. With Mobtown's master mixologist, Mel Bowdish, learn the history and construction of the cocktail, with sips, snacks, and a DIY kit for making your own drinks at home. Keep your eye out for more mixology workshops like this one in the future.
SEE
Dec. 12: Orioles FanFest
Baltimore Convention Center, 1 W. Pratt St. 11 a.m.-6 p.m. $6-12. 1-888-848-BIRD. baltimore.orioles.mlb.com.
Baseball season might be over (and jeez, can football season be over already, too?), but it's once again time to don your orange and black and head to the much-anticipated, makeshift Birdland that is Orioles FanFest in the Inner Harbor. Earlier than usual this year, the Baltimore Convention Center will fill with thousands of fans, all filing in to meet current players and coaches, snag some autographs (don't forget to bring your Buck gnome), and, hopefully, experience the highly anticipated Adam Jones pie-facing. Stick around for adorable question-and-answer sessions—"What's your favorite color?"—tours of the clubhouse, and to take home some memorabilia that will tide you over 'til spring.
HEAR
Dec. 12: Nico Sarbanes & Antonio Hart
An die Musik Live, 409 N. Charles St. 8 & 9:30 p.m. $10-23. 410-385-2638. andiemusiklive.com.
We don't know about you, but the merry month of December has us feeling extra jazzy this year. Whether you're in the spirit or need a dose of festive feels, swing by Mt. Vernon's cozy An die Musik club on Saturday night for two sets of "Baltimore Jazz Heroes." Here, on the little hallowed stage, local jazz musician Nico Sarbanes will perform with Antonio Hart as part of a new concert series that celebrates our city's vibrant jazz community, which is rooted in rich history. Hart, a local alto saxophonist who draws inspiration from legends of eras past, has played with such greats as the Dizzy Gillespie Big Band and was once signed to RCA Records. Sarbanes, a young professionally trained artist is one of the city's most talented (and under-the-radar) performers, playing plays a mean trumpet and confidently cooing the influential vocal stylings of the Great American Songbook. Hear them both this weekend, with Todd Simon on piano, Howard Franklin Jr. on drums, and Ethan Philion on bass.
DO
Dec. 12: Charm City Craft Mafia Holiday Heap
St. John's Church, 2640 St. Paul St. 10 a.m.-5 p.m. Free. charmcitycraftmafia.com.
If you're anything like us, you're running late and haven't bought any of your holiday presents. But it's getting down to the wire, and this weekend, there are a slew of pop-up shops for you to buy your loved ones some local goods. You can hit up Maryland Art Place's Under $500, Post Typography's Print Sale, or Current Space Art Market, to name a few. But the big kahuna of gift-giving is Charm City Craft Mafia's ninth annual Holiday Heap. This Saturday at St. John's Church in Charles Village, shop dozens of DIY treasures from throughout the region, including favorites like Baltimore papercuts by Annie Howe, spiced nuts by Kinderhook Snacks, leather goods by Almanac Industries, and beautiful prints by Boxerbow Press. On the way out, be sure to grab a slice of handmade deliciousness from PieCycle's treat-toting trike.