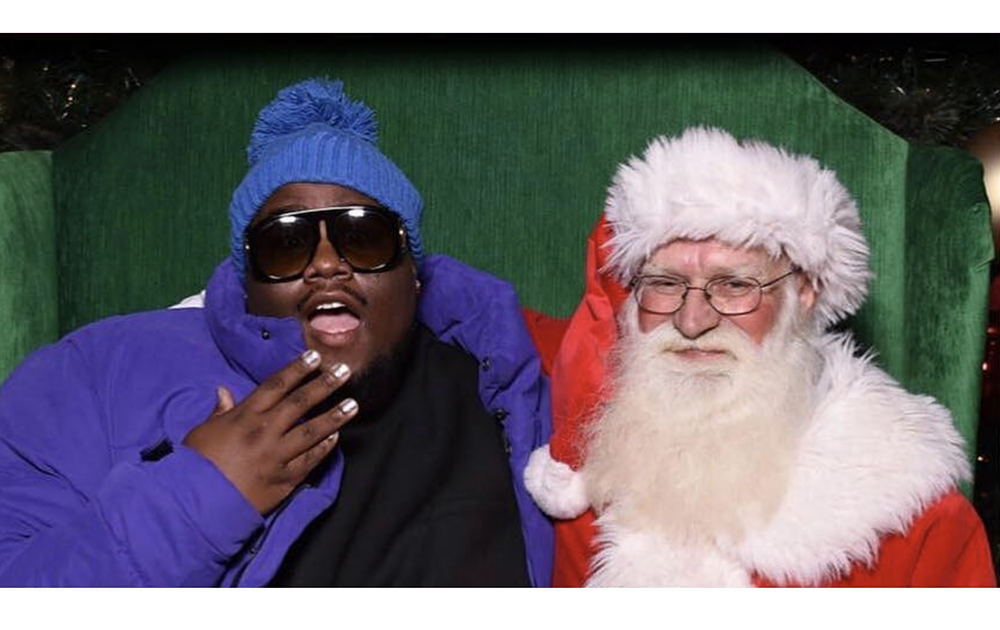 Instagram
EAT
Space 2640, 2640 Saint Paul St. 4-7 p.m. Free.
Mera Kitchen Collective has been bringing locals of all ethnicities, heritages, and apetities together, and this Sunday, the worker-owned co-op will host its second annual arts feast to celebrate the culinary talents of its newest members. Following the collective's mission of empowering refugees and immigrants through cooking, this festival for the senses will feature eats by first-time female refugee food vendors along with craft and art vendors from around the world.
DRINK
Don't Know Tavern, 1453 Light St. 10 a.m.-2 p.m. Free.
Break out your candy cane onesie and snowflake slippers and head to Don't Know Tavern for a Christmas morning-inspired brunch, featuring all-you-can-drink Bloody Marys, mimosas, and select beers. If you need an extra incentive to take on this Federal Hill pajama party, there will be presents under the Christmas tree for brunch-goers who indulge in bottomless drinks as well as a Toys for Tots gift drive.
SEE
2219 Saint Paul St. 11 a.m.-4 p.m. Free.
We look forward to snagging signature prints and concert posters by local design powerhouse Post Typography every December during their annual studio sale. This year, they've upped the ante by inviting neighboring shops to help turn the one-day tradition into a full-blown shopping crawl. Spend the day in Old Goucher checking out the latest local designs and gifts at stores like Co_Lab Books, Fadensonnen, Baltimore Print Studios, Kelmscott Bookshop, Made in Baltimore Holiday Store, and, of course, Post Typography.
HEAR
Metro Gallery, 1700 N. Charles St. 8 p.m. $10.
Whether he's rapping songs like "Burfday Bitch" and "Rude" to a sold-out crowd or reading chapters of Omarosa Manugault Newman's tell-all book on Facebook Live, DDm slays everything he does. This Friday, the local rapper and self-proclaimed Secretary of Shade will host this one-of-a-kind social with Christmas-inspired performances by opera-pop duo Outcalls, RoVo Monty, Randi & Infinity Knives, and beats by Trillnatured and DJ Sean J. For the main event, hear DDm give live readings of stories like A Charlie Brown Christmas and How The Grinch Stole Christmas as well as his own soon-to-be-classic—The Holiday Slay.
DO
E. Cross St. 12 p.m.-10 p.m. $8-15.
Santa Claus is coming to town a few weeks early this year. Don your fluffiest white beard and follow the crowd of St. Nick look-a-likes to East Cross Street in Federal Hill, where the neighborhood's bustling main street will be filled with pop-up bars, drink specials, and tons of holiday cheer. Spend the day practicing your best "ho, ho, ho" and celebrating the season of giving during this one-day festival that benefits the Kamryn Lambert Foundation.