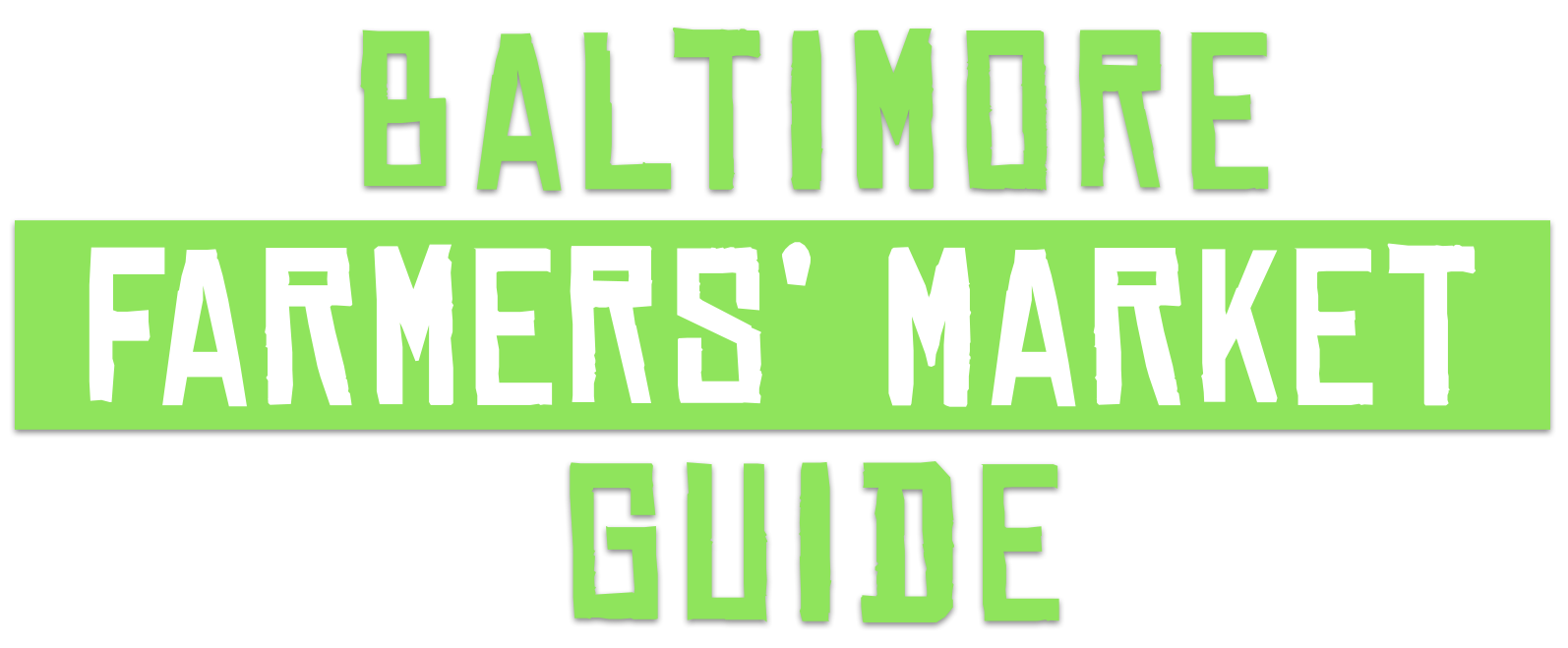 Baltimore Farmers Market Guide
Our roundup of the region's best city and county farmers markets.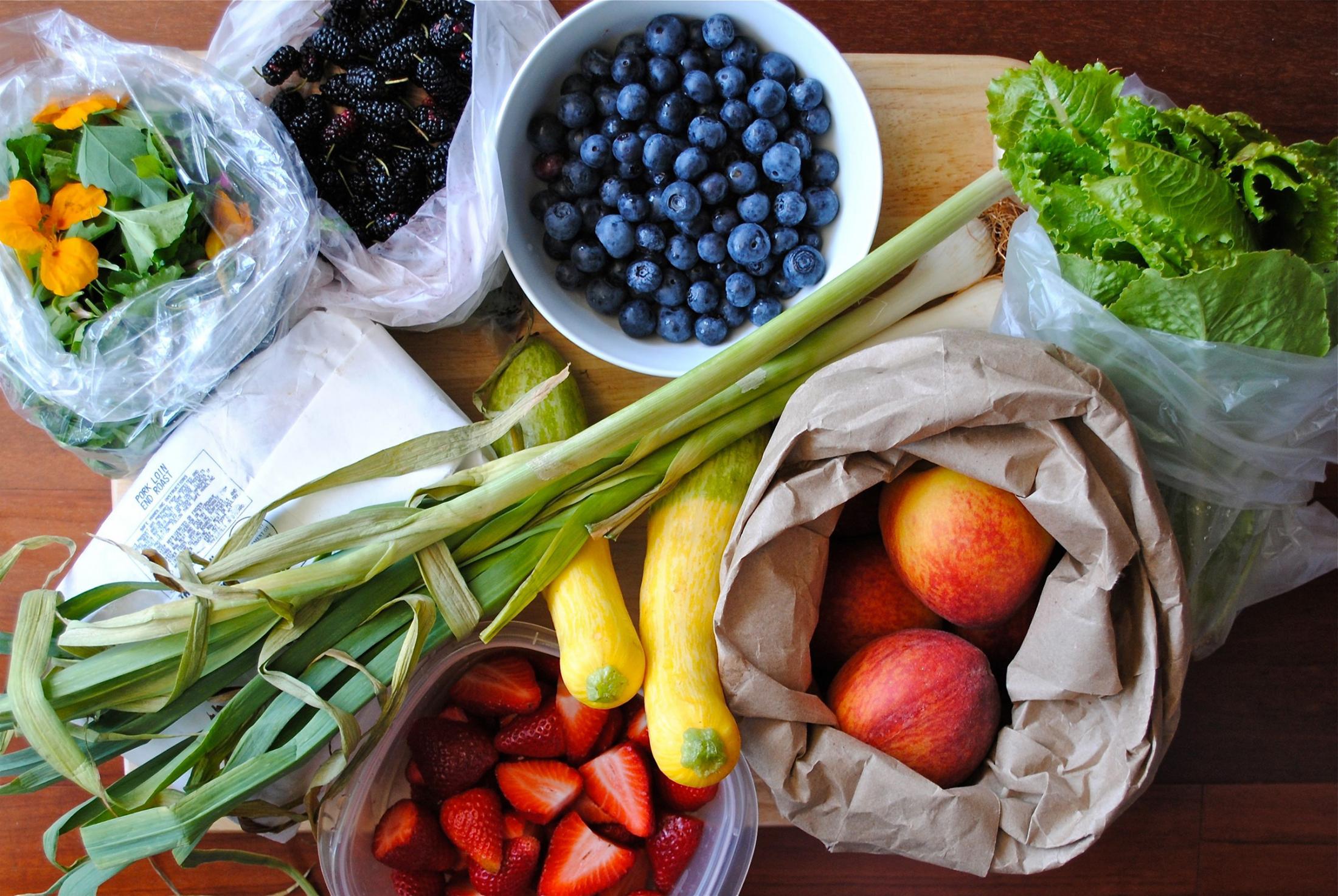 When the pandemic unfolded, Maryland was one of several states to deem farmers markets essential businesses, allowing the neighborhood gatherings to remain open throughout lockdown periods. Three years later, Baltimore's seasonal soirées remain just as essential, not only as local food sources, but also as a means to foster community.
To help you shop local in the coming months, we've compiled a guide to farmers markets across the city and county, with a sampling of what vendors will be in tow.
BALTIMORE CITY
This fan-favorite Saturday morning gathering in Waverly is one of the few markets that operates year-round, but it always welcomes a few new faces just in time for the spring season. Be sure to pick up staples from the region's best growers and makers, like kombucha from Hex Ferments, meats from Liberty Delights Farm, and produce from the Farm Alliance of Baltimore. Corner of E. 32nd & Barclay Sts, Saturdays year-round from 7 a.m.-12 p.m.
The JFX Farmers Market under I-83 returns with its full lineup of farmers, food businesses, and artisans. Come for Agriberry Farm fruit, wine from Boordy Vineyards, and prepared items from vendors like Farm to Face and La Bohemia Bakery.
Once again this year, organizers with the Baltimore Office of Promotion and the Arts are extending market hours until 3:30 p.m. once a month. (Great news for those who like to sleep in on weekends!) Check out the full schedule here, and mark your calendar for the themed "B-Side" events that will feature extra performances, shopping, and snacks well into the afternoon. The first of the season is set for opening day on April 2 from 10 a.m. to 1 p.m., with special sets from Teddy Douglas and Mr. Electric. Corner of Saratoga & Holliday Sts, Sundays through December. Rain or shine. 7 a.m.-12 p.m.
A stroll around this open-air market with its iconic view of the Domino Sugars sign is an ideal way to start the weekend. Find go-to vendors and goods like flowers from Helen's Garden, seafood from Two Oceans True Foods, produce from Tuckey's Fruit and Vegetable Farm, and honey from Betwixt The Comb. 1415 Key Hwy. Saturdays beginning May 20 through November. 9 a.m.-1 p.m..
Starting May 7, this Federal Hill gathering is back for another year outside the renovated Cross Street Market, featuring both local farmers and vendors from the historic market. The vendor list for this year is still being finalized, but expect plenty of Baltimore grown and made goods such as produce, meat, and eggs, as well as sweets, flowers, and more. S side of E Cross St. between Light & S. Charles Sts. Saturdays beginning May 7-October. 10 a.m.-2 p.m
The 13-year-old farmers market on Broadway Square is perfect for Saturday mornings spent shopping local before meandering the harbor's waterfront. Local farmers and regional vendors fill the brick plaza and tout everything from produce from Albright Farms, flowers and mushrooms by Spore & Seed, raw honey from Hon's Honey, and the beloved Phil's Dills pickles. Broadway & Thames Sts. Saturdays beginning May 6 through December. 7:30 a.m.-12:30 p.m.
This vibrant Northeast Baltimore market serves a number of close-knit surrounding neighborhoods with its mid-week gatherings in the parking lot of Loyola's public safety department. Make it a destination for fresh produce and herbs, as well as your afternoon coffee fix. 5104 York Rd. Wednesdays beginning June 7 through September. 3-6 p.m.
Pack up the kiddos and head to Hampden's mixed-use development at The Rotunda to browse vendors while soaking in the sunshine. The lineup will rotate throughout the season, but expect produce, local goods, and plenty of on-site vendors to enjoy for a late-lunch or at dinnertime. Though opening day isn't until June 6, the market is planning a special Mother's Day pop-up on Tuesday, May 9. 711 W. 40th St. Tuesdays beginning June 6 through September. 3-7 p.m.
BALTIMORE COUNTY
On Wednesday mornings starting in June, the Maryland State Fairgrounds transforms into a weekly farmers market with seven vendors, providing ample room for purchasing cheese from Daily Crisis Farm, fruit from Hills Forest Farm, and vino from Harford Vineyard and Winery. 2200 York Rd., Lutherville-Timonium. Wednesdays beginning June 7 through October. 10 a.m.-1 p.m.
This farmers market has been serving the Catonsville community since 2002 and is back for another summer season starting May 3. Stop by for fresh vegetables and breads, beautiful perennial flowers, and bi-monthly local wine and craft beers. 5820 Edmondson Ave. Catonsville. Wednesdays beginning May 3 through November. 9 a.m-12 p.m.
This quaint market offers a respite of small-town life from the big city. Head north to the rolling hills of Monkton for finds such as produce and black walnut syrup from The Old Familiar Farmacy and sauces from Nick's Backfire Brands, plus live music every weekend. 17004 York Rd., Parkton. Saturdays beginning May 8 through November. 9 a.m.-12 p.m.
The Shops at Kenilworth's annual Tuesday-afternoon market is underway in the mall's parking lot with myriad offerings, including flowers from Belvedere Farm, produce and plants from Calvert's Gift Farm, and baked goods from Rare Opportunity Bakehouse. 800 Kenilworth Dr., Towson. Tuesdays through December. 3-6 p.m.
This small market in Northeast Baltimore provides its local community with fresh produce and protein throughout the warm-weather months. Every other Saturday, find baked goods, coffee, local honey, jams, and olive oils. 6908 Belair Rd. Every other Saturday starting June 10 through October. 8:30 a.m.-12:30 p.m.
On Tuesday afternoons, this cozy parking lot market in Pikesville offers county residents weekday access to the likes of Natural Skin Nutrition for organic skincare and Hillside Meadow Farm produce in a treelined setting. 1700 Reisterstown Rd., Pikesville. Tuesdays beginning May 16 through November. 2-6 p.m.
Throughout spring and summer, this small Sunday market at Franklin Middle School in northwest Baltimore County features local fruits, vegetables, and produce. Plus, shop handcrafted jewelry and natural wellness products. 120 Main St., Reisterstown. Sundays beginning June 11 through October. 9 a.m.-1 p.m.
Located in the heart of downtown Towson, this veteran market is a county favorite for its host of local farmers and food trucks throughout the summer and fall. The vendor lineup is still being finalized, but expect produce, scratch-made goods, and plenty of lunch-break options. Allegheny & Washington Aves. Thursdays beginning June 1 through November. 10 a.m.-3 p.m.