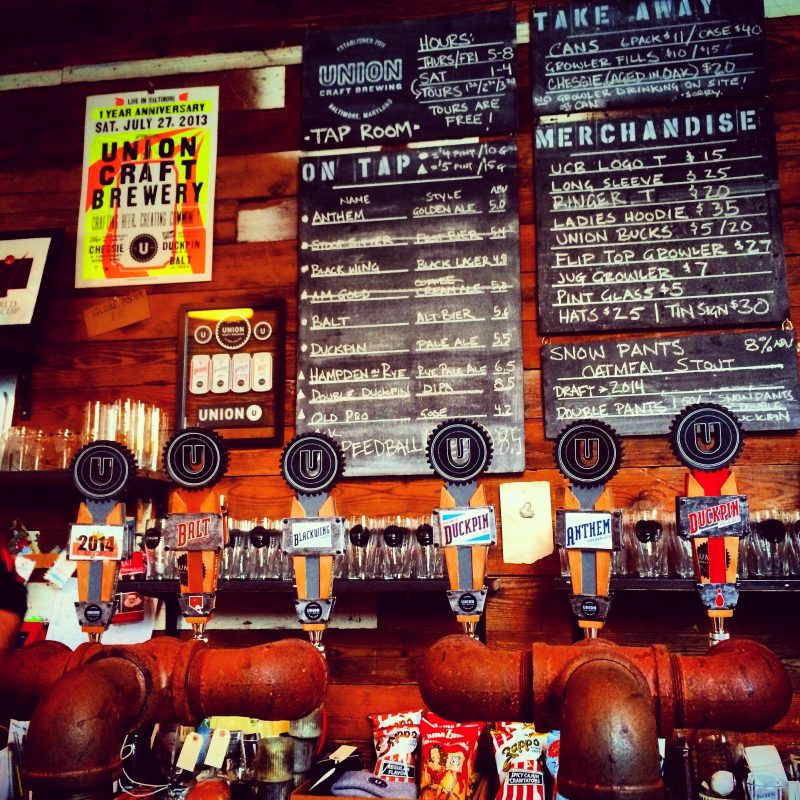 Five things to eat, drink, see, hear, and do with your Charm City weekend.
EAT
Feb. 8: Dylan's Oyster Cellar & Blue Pit BBQ's Bull & Oyster Roast
Blue Pit BBQ & Whiskey Bar, 1601 Union Ave. 3-10 p.m. 443-948-5590. bluepitbbq.com
It might officially be February—the middle of winter and the cold, short month of Valentine's Day—but on the bright side, we're in the midst of prime bull and oyster roast season. It's a historic Chesapeake tradition celebrating salty 'sters and roasted pit beef, and this weekend, two of our favorites are coming together to cook up an epic feast. Hipster oyster hawker Dylan's Oyster Cellar, which shuttered its brief but brilliant Mt. Vernon popup last fall, will be setting up shop at Blue Pit BBQ in Hampden, the smoked meat masters with a serious selection of whiskey. With smoked brisket, raw and roasted oysters, a number of Southern sides, and craft cocktails by Josh Sullivan of
Post Prohibition, it's the simplest cure for the long winter blues.
DRINK
Feb. 6: Charm City Folk & Bluegrass Battle of the Bands
Union Craft Brewing Company, 1700 Union Ave. 7 p.m. $5. unioncraftbrewing.com
We're getting really excited about this year's Charm City Folk & Bluegrass Festival on April 25. They just released the full lineup and it features some of our city's best local talent, like
Letitia VanSant, Cris Jacobs, The Manly Deeds, and The Bumper Jacksons. On top of that, more local and regional musicians will be fiddling it out to add another name to the list, fighting in the first round of the festival's Battle of the Bands this Friday at Union Craft. Swing by the brewery, hear some good ole Americana music, and tip back a few good Americana beers. While you're at it, try their brand-new Balt The More brew, a German-style, lager-esque draft made from a secret-recipe remix of their award-winning Balt Alt, in celebration of their 500th batch. Congrats, fellas, and to all the contestants, good luck.
SEE
Feb. 8: Baltimore magazine's Top Singles Party 2015
Pazo, 1425 Aliceanna St. 6-9 p.m. Advance tickets sold out. Limited tickets available at the door for $40. 410-534-7296. bmag.co/tsparty15
Shameless self-promotion alert! Whether you're single or taken, we're throwing a party for our February issue this weekend, featuring Baltimore's top 20 bachelors and bachelorettes. If you're available, mix and mingle and maybe find yourself a match. If you're not, come with some friends, snack on some small bites, and sip on cocktails or some nice Italian wine while DJ Kopec spins on the ones and twos. Football is over: What else are you going to do with your Sunday night?
HEAR
Feb. 6: Bob Marley's 70th Birthday Celebration
Ottobar, 2549 N. Howard St. 8 p.m. $10. 410-662-0069. theottobar.com
Start your weekend off funky and feel-good with this Friday night jam session in honor of the one (love) and only Bob Marley. With
Unity Reggae Band, Strykers Posse, The Scotch Bonnets, and DJ Rasta Rod, Baltimore's best reggae groups are coming together to get down to the legend's greatest hits. And if you want to keep that worry-free feeling going, check out the Creative Alliance on Saturday night to hear D.C.'s Yellow Dubmarine belt out "Is This Love," "No Woman, No Cry," and "Could You Be Loved."
DO
Feb. 7: Bmore Flea
St. John's Church, 2640 St. Paul St. 10 a.m.-4 p.m. Free. bmoreflea.com
If you're looking to wow your Valentine or redecorate after this year's spring-cleaning, the Bmore Flea is back, with over 50 local vendors selling arts, crafts, antiques, clothing, jewelry, and a handful of handmade goods. From
Ball jar terrariums to taxidermy animals, vintage cameras to Boh bottle lamps, there's a lot to see, even if you're just browsing. Plus, they'll have lots of sweets on deck to get you ready for the 14th. Grab a cupcake from Sweeet Love Desserts or a chipwich from Baltimore's new ice-cream-bearing bicycle, CreamCruiser.