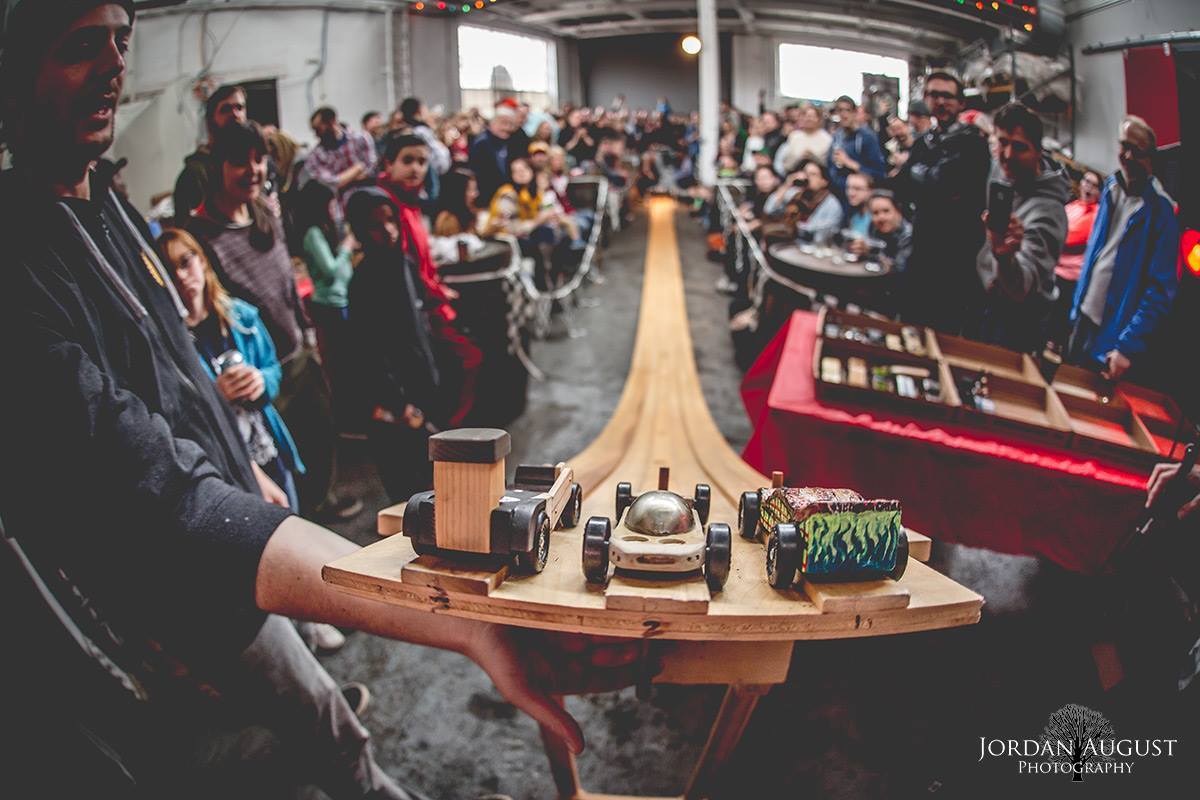 Courtesy of Jordan August Photography
EAT
American Visionary Art Museum, 800 Key Hwy. 7 p.m. Free-$15.
Whoever coined the term "the bigger, the better" clearly never attended a party supplied with a smorgasbord of bite-sized cupcakes, shrimp cocktails, and crab cake sandwiches. At this 14th annual bash-slash-competition, sample itty-bitty versions of your favorite foods (past standouts include mini matzo ball soup and cinnamon rolls). Or, if you're confident in your shrunken cooking skills, enter your own petite picks to win the grand (and ironic) prize of a giant can of mini corn.
DRINK
737 South Broadway. 11 a.m.-2 a.m. Free.
According to Lyft, Max's Taphouse was the most visited bar in Baltimore during 2018—and for good reason. During this annual beer fest, belly up to the bar and sample a selection of rare European pours that will join the pub's usual 200-plus bottles and taps for the entire weekend. If you have one dubbel or tripel too many, no worries, the Fells Point favorite will be serving up Belgian-inspired snacks to soak up the suds.
SEE
School 33 Art Center, 1477 Light St. 6-9 p.m. Free.
If you're a bit late to the Valentine's Day party, but still looking for a cultural date to make up for it, you're in luck. This Friday, School 33 Arts Center will unveil three new exhibitions: The Mother of Invention, a group exhibition of experimental video shorts that combines DIY digital and analog image manipulation, Modern Language, featuring emoji-inspired collages by Baltimore-based artist Amy Helminiak that explore communication in the digital age, and soft obstacle, an installation by local artist Ben Piwowar that combines drawing, painting, and structural strategies to evoke feelings of vulnerability and flux.
HEAR
The Crown, 1910 N. Charles St. 7-11 p.m. Free.
From their sci-fi comedy "The Terrible Secret of Lunastus" to this year's Halloween extravaganza "Lurid Happenings: A Night of Mischief and Devilry," the Baltimore Rock Opera Society always keeps its devoted local fans wanting more. This Saturday, help the beloved performance group chose their next fantastical production by watching two pitch presentations and then casting your vote for your favorite contender. After the ballots have been collected, stick around for a late-night dance party to celebrate another weird and wonderful rock opera in 2021.
DO
Union Craft Brewing, 1700 W. 41st St. 12-5 p.m. Free-$10.
Who said your Cub Scout training would never come in handy? While pinewood derby racing is a few decades past its heyday, Union Craft Brewing is keeping the good ol' fashioned tradition alive through this annual contest that invites first-timers and seasoned racers alike to make a wooden toy car and run it down their 40-foot derby track. Whether you're competing for style, speed, or cheering on your favorite car from the sidelines, be sure to grab a specialty slice from Well Crafted Kitchen's carnival-themed menu and wash it down with a few Duckpins and Skipjacks.