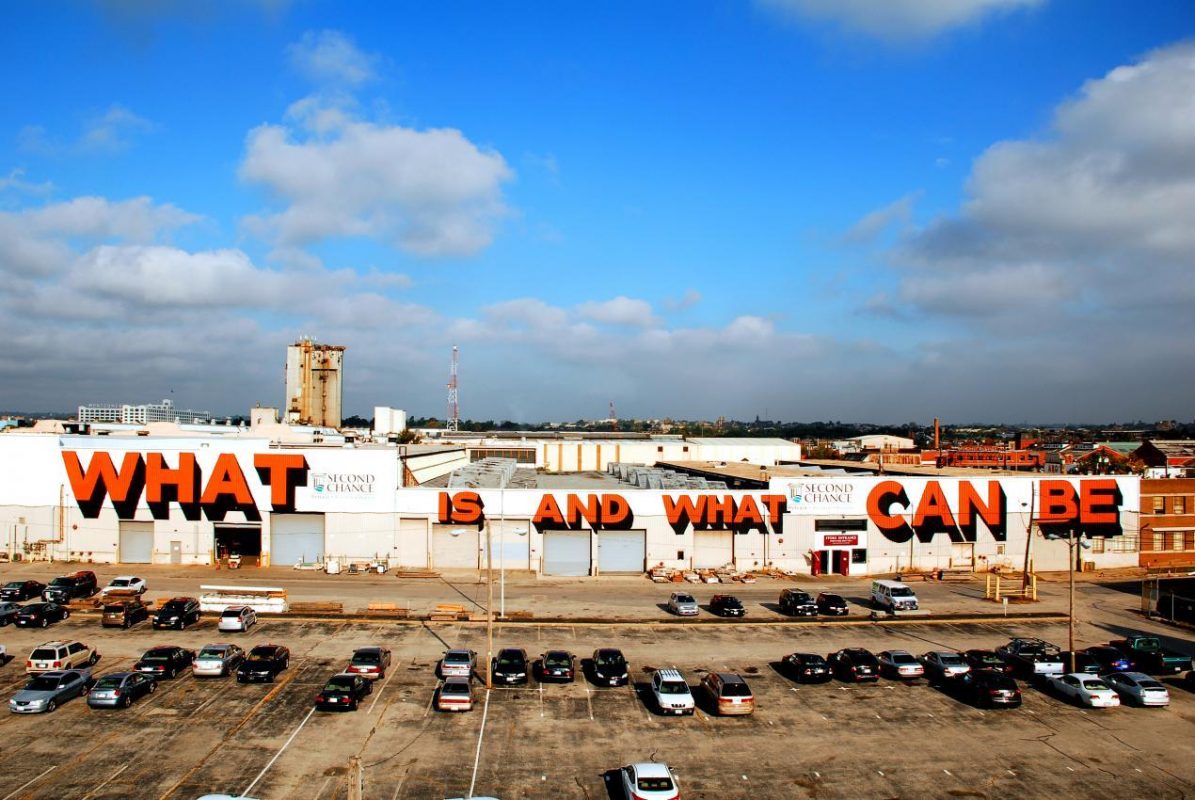 Baltimore Office of Promotion and Arts
Five things to eat, drink, see, hear, and do with your wintry Charm City weekend.
EAT
To Feb. 7: Baltimore Restaurant Week Extended
Locations & times vary. $15-35. 410-244-1030. baltimorerestaurantweek.com.
Well, we might have said last weekend that Restaurant Week had your cold-weather hankerings covered for Snowpocalypse 2016, but sadly, many local eateries were unable to safely stay open through 29.2 inches of snow. Luckily, though, winter be damned, you didn't completely miss out, as more than 65 area restaurants are extending their special menus through the first week of February, including Sotto Sopra, Wine Market Bistro, Verde, and The Food Market, whose Spanglish-oriented La Food Marketa boasts bites like smoked trout nachos, wagyu steak tacos, and chocolate empanadas. To that, we say, "Sí, por favor."
DRINK
Jan. 30: Pratt Contemporaries Black & White Party
Enoch Pratt Free Library, 400 Cathedral St. 8 p.m. $100. 410-396-5430. prattlibrary.org.
Don't miss the party of all parties when the Pratt Contemporaries' annual Black & White Party returns to the local library this month. This year, at the central Mt. Vernon location, guests will head out of the winter cold and into the warm forest of William Shakespeare's A Midsummer Night's Dream. Dress up in your finest fairy-queen garb, mingle with Chesapeake Shakespeare Company performers, and sip on lots of local booze, with beer from The Brewer's Art and speciality cocktails made with Sloop Betty vodka and Picaroon rum by Blackwater Distilling. Like Puck's love potion, this soirée will likely leave you enchanted by the end of the night.
SEE
Jan. 30: Beautiful Walls for Baltimore
School 33 Art Center, 1427 Light Street.
12 p.m. Free. 443-263-4350.
school33.org.
It's been 40
years since the beginning of the Baltimore Mural Program. Over those decades, the community
arts initiative has decorated the city's neighborhoods with more than 250
murals, bringing us such beautiful billboard-size treasures as portraits of
historic African-American leaders on a North Avenue rowhome; that long, lithe
alligator on 28th Street in Remington; the Harriet Tubman portrait on Gilmor Street
in Sandtown-Winchester; the giant "THIS MUST BE THE PLACE" letters on Russell
Street in South Baltimore; and those colorful columns at the Baltimore Farmers'
Market beneath the JFX. This Saturday, see the final days of School 33's dedicated
exhibit, enjoy a film screening about the project ("Off The Wall" by Alan
Lifton), and join in on a panel discussion. Best of all, get to know the
backstories of some of the city's most magnificent art.
HEAR

Jan. 30: Bmore Kahlon 2016 with Abdu Ali, Future Islands' Sam Herring, Joy Postell, & more
The Crown, 1910 N. Charles St. 9 p.m.-2 a.m. $8. 410-625-4848. bmorekahlon.tumblr.com.
There's a good chance you didn't get in to Kahlon's Second Anniversary party this past fall, with Dan Deacon, and TT The Artist, and Natural Velvet, and Al Rogers Jr. The event sold out and the line still wrapped out the door and around the corner, with dozens of fans itching to get inside for a night of stellar local talent. But this weekend sounds just as epic, with Abdu Ali spreading his positive, party, love gospel once again at The Crown, this time with hometown artists like Future Islands' frontman Sam Herring (aka epic rapper Hemlock Ernst), girl-crush soul singer Joy Postell, and futuristic R&B artist Elon, to name a few. It's the ultimate way to get out of the house after last weekend's hibernation, so throw on your dancing shoes and hit the city streets for this true Baltimore gem.
DO
Jan. 30: Polar Bear Plunge
Sandy Point State Park, 1100 E. ColleIge Pkwy., Annapolis. 10 a.m. $75. 410-242-1515. plungemd.com.
Throwing your near-naked body into the ice-cold waters of the Chesapeake Bay this weekend might not sound like a lot of fun, especially after everything you endured last week and an expected high of 40 degrees. But, then again, being one of the hundreds of brave souls who sprint into the surf at Sandy Point State Park in Annapolis to help raise $2.5 million for a worthy cause—the Special Olympics of Maryland? Well, that sounds pretty cool to us.